When movies or series showcase emotions and messages that are relatable, cultural or language differences just fade away. 
Like it happened for me with Netflix's Spanish romantic drama movie How To Get Over A Breakup.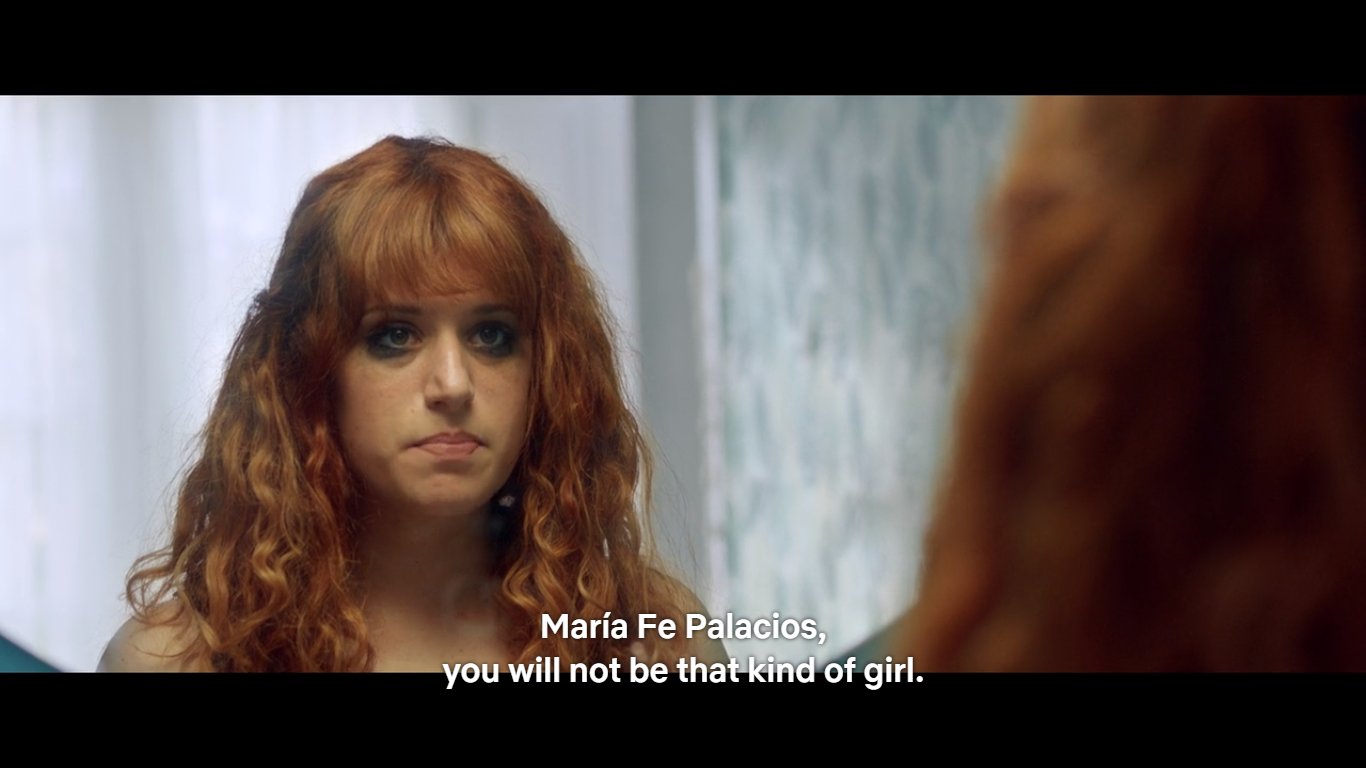 If you've ever gone through the pain that a breakup brings, this movie is the perfect guide to getting back to life: 
1. Maria Fe, the protagonist, is a woman who is the perfect representation of millennial women. 
She is dealing with a sexist boss, struggling to keep the carbs off, trapped in the messed up world of online dating, and at least initially, cannot find a normal roommate.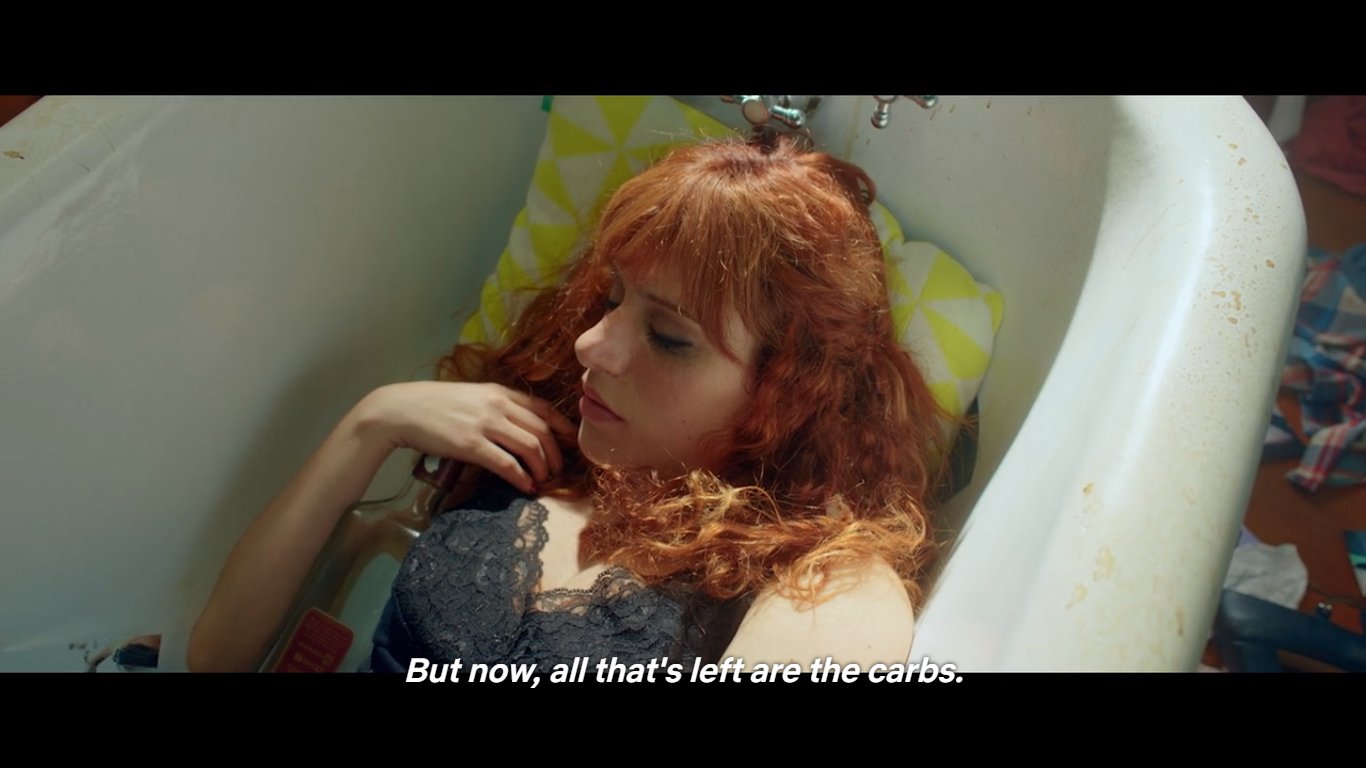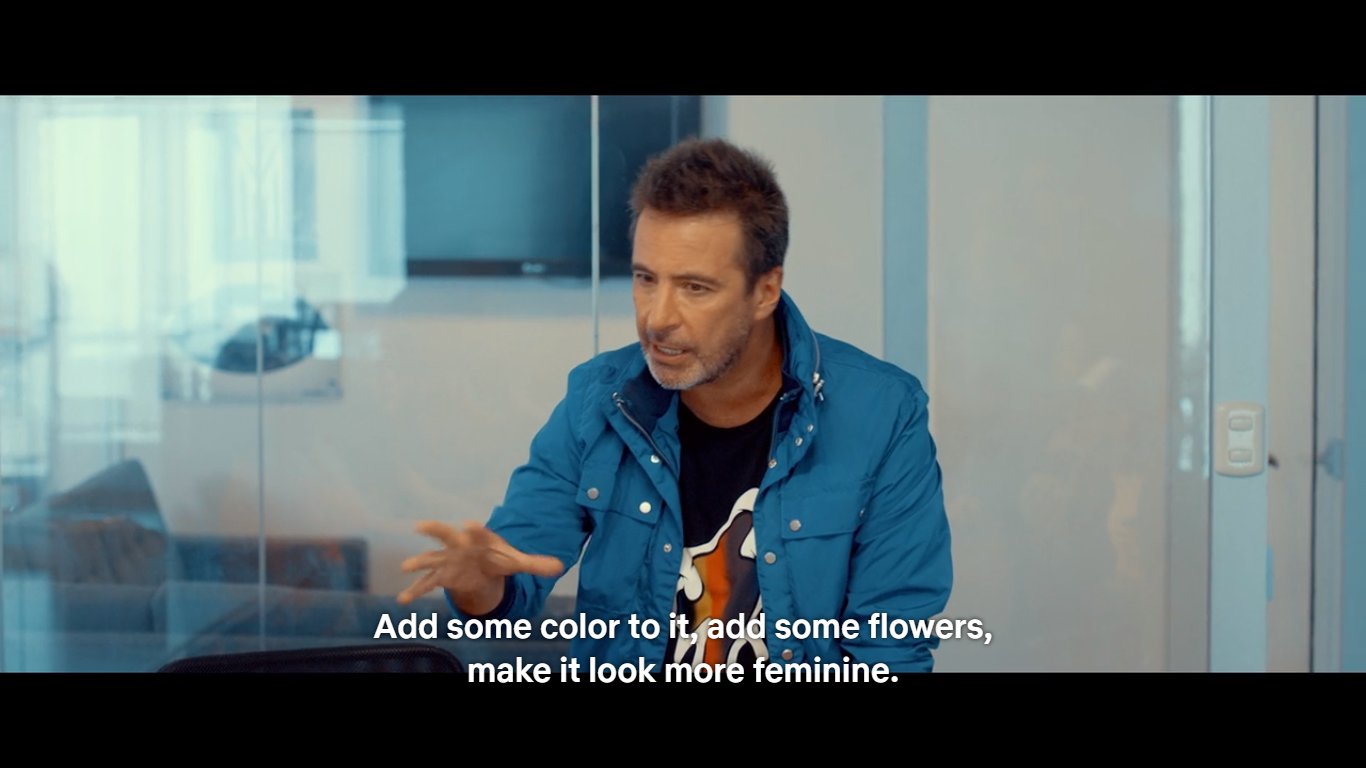 It feels like it's your life playing on the screen. Even she uses junk food and alcohol to get through life.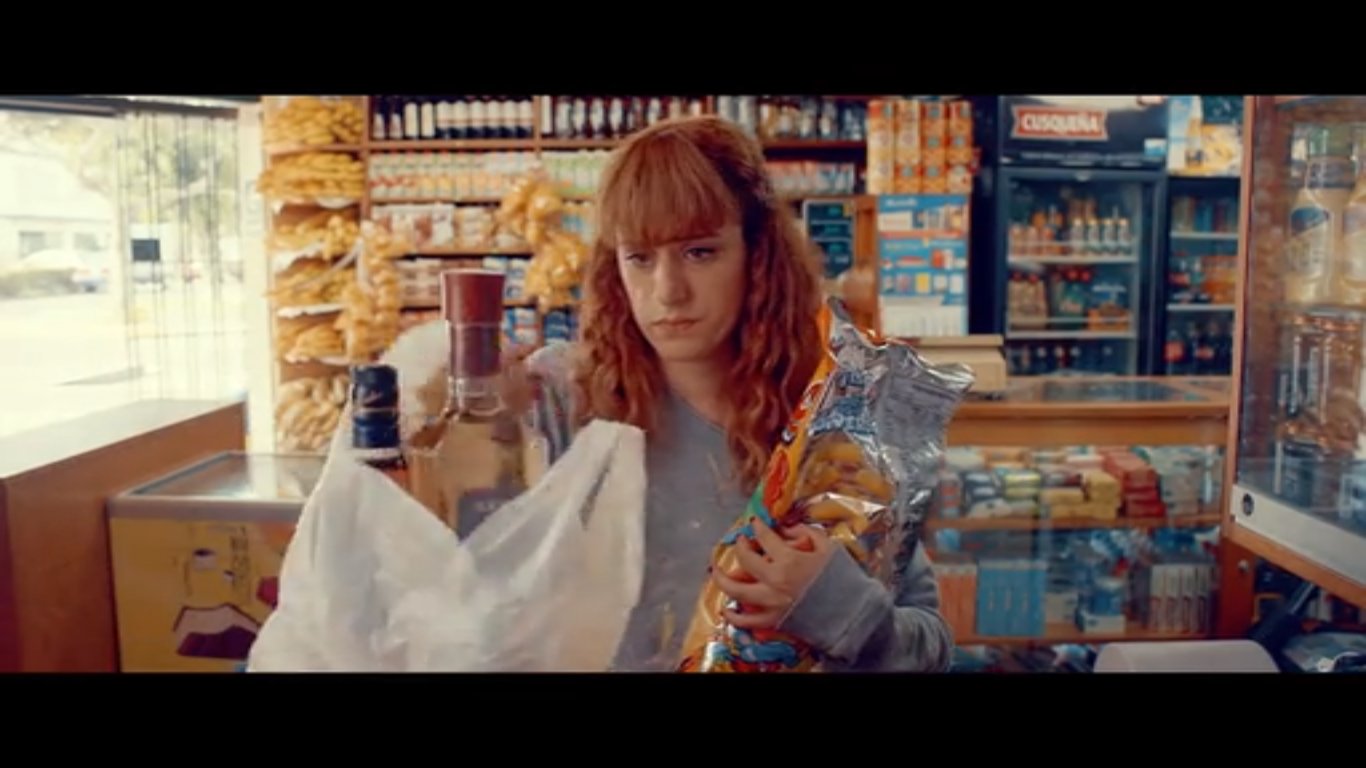 When you're nearing thirty and are struggling to maintain a gorgeous house that you inherited – spending your money on alcohol may not make sense, but it definitely helps.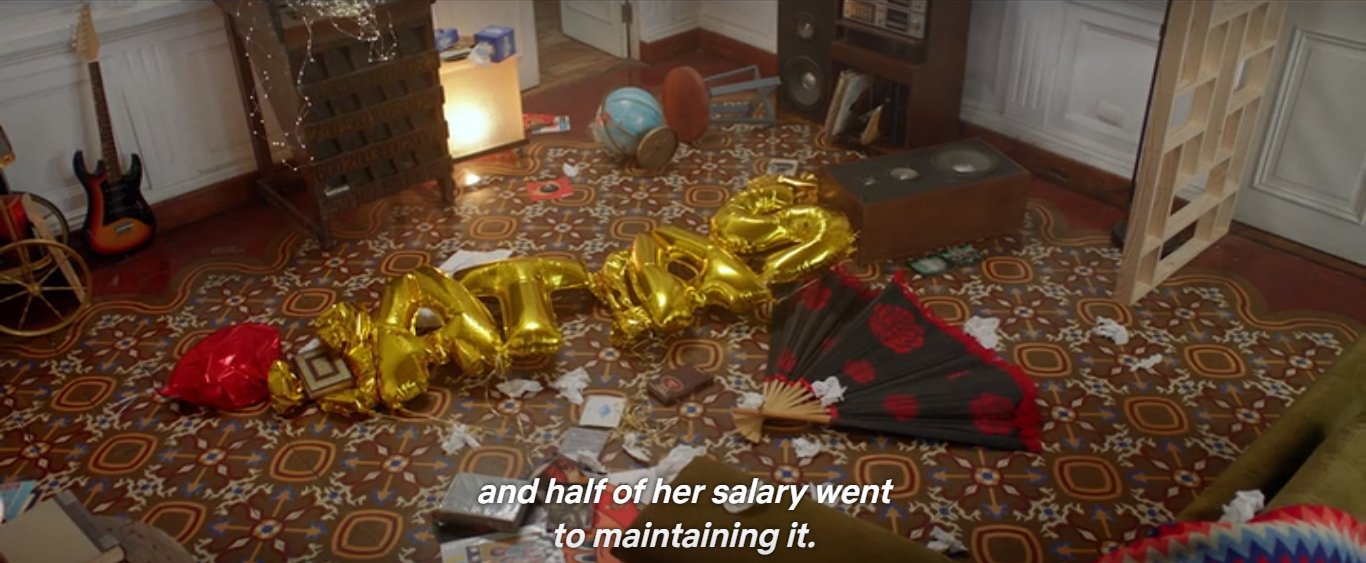 2. Watching her deal with her breakup was like going through it yourself, but with a tinge of well-intentioned humour. 
She gets broken up over Skype and we all know that is as rough as it gets. She deals with it the only way she can – by lying in a tub and drowning in booze.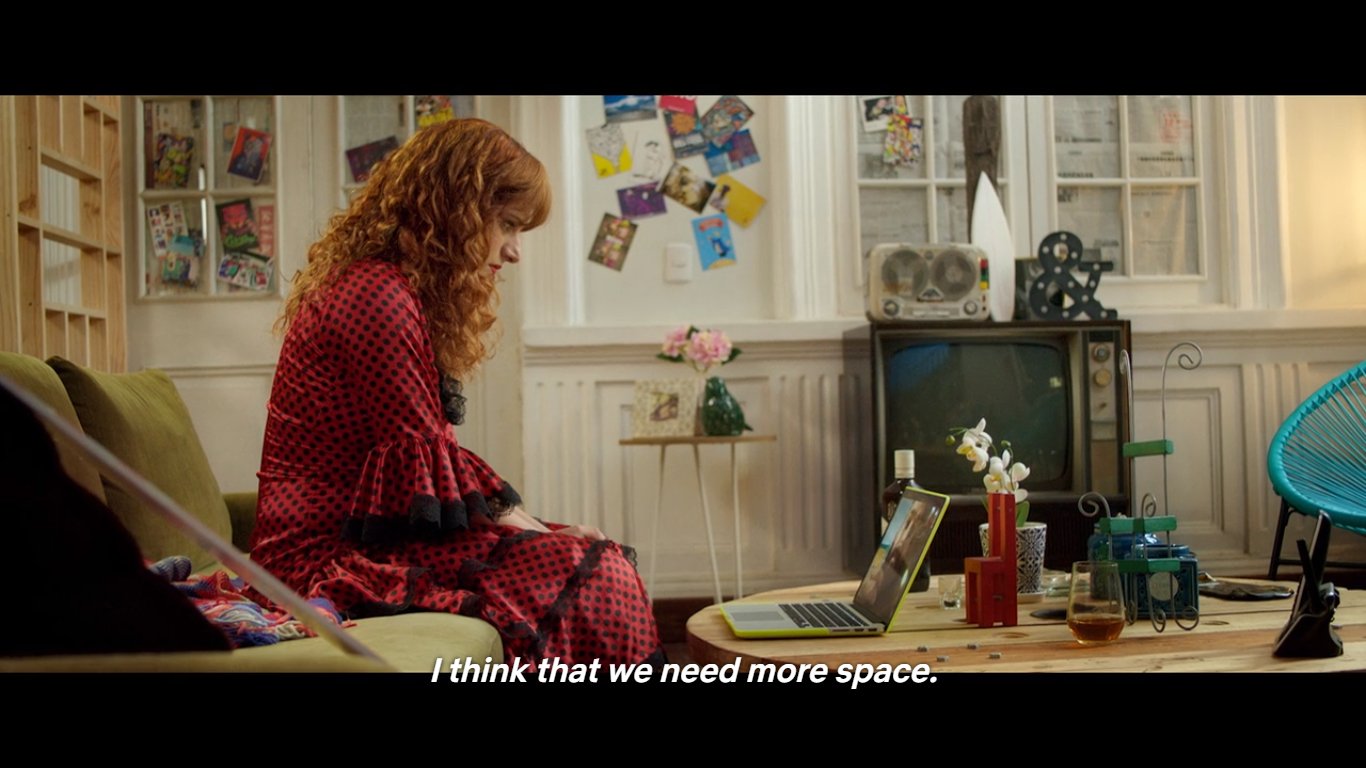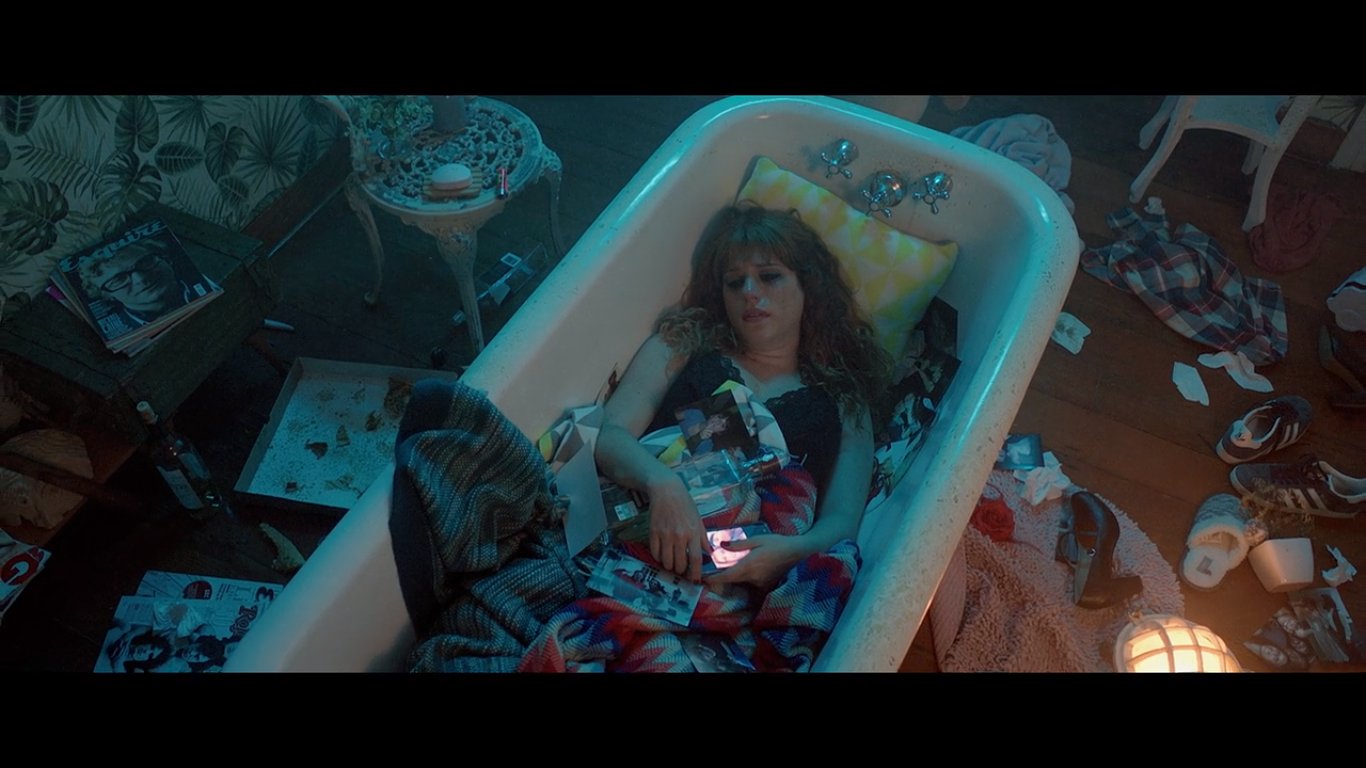 We relate to her drunken messages to her ex, even-more-drunk messages to her friends, the emotional binge eating that she goes through and the faux bravado with which she tries to deal with her breakup (and fails).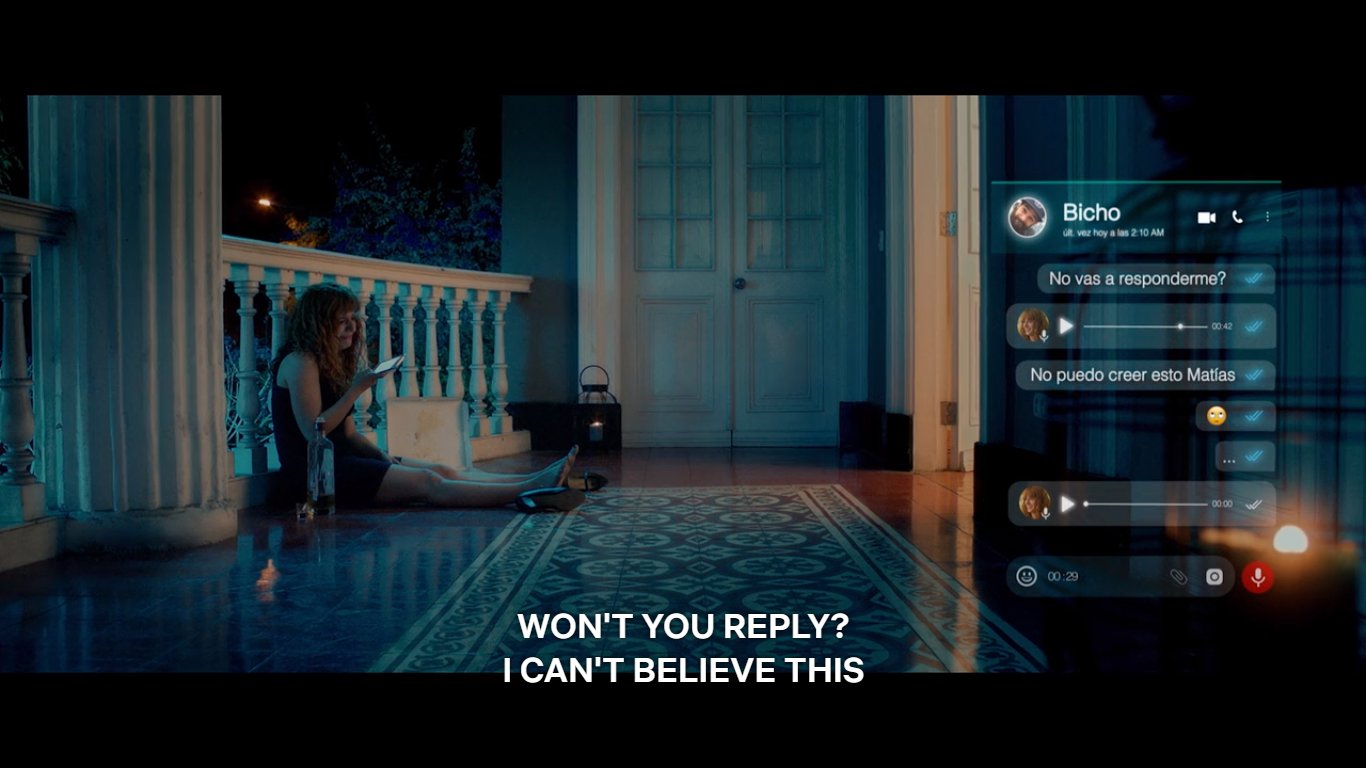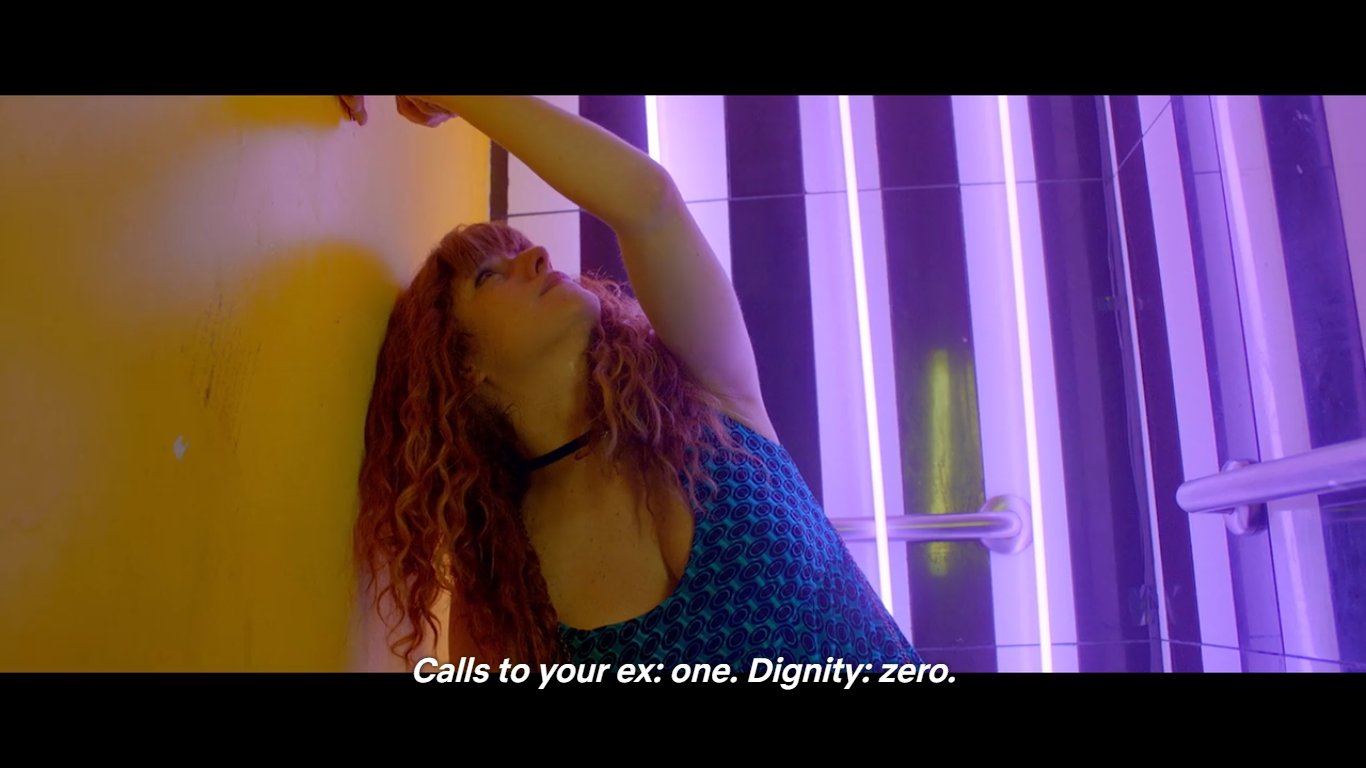 3. The movie represents why friends are essential in getting over a breakup.
Breakups are never easy. It is hard to let go of the emotional attachment, the physical dependence, and simply put, the comfort that you had started associating with someone's presence – no matter how mature and independent you want to act.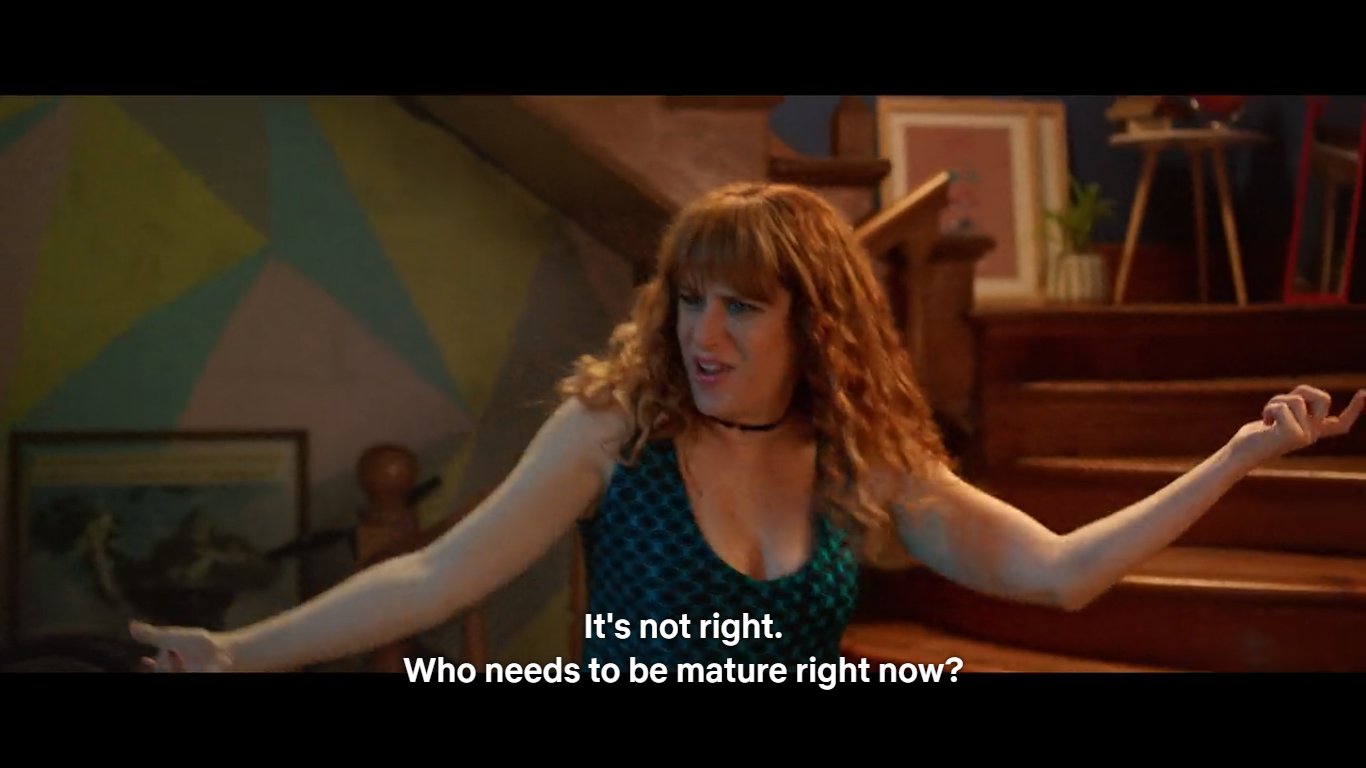 Which is why, friends, tequila shots, and some good, old-fashioned girl power helps.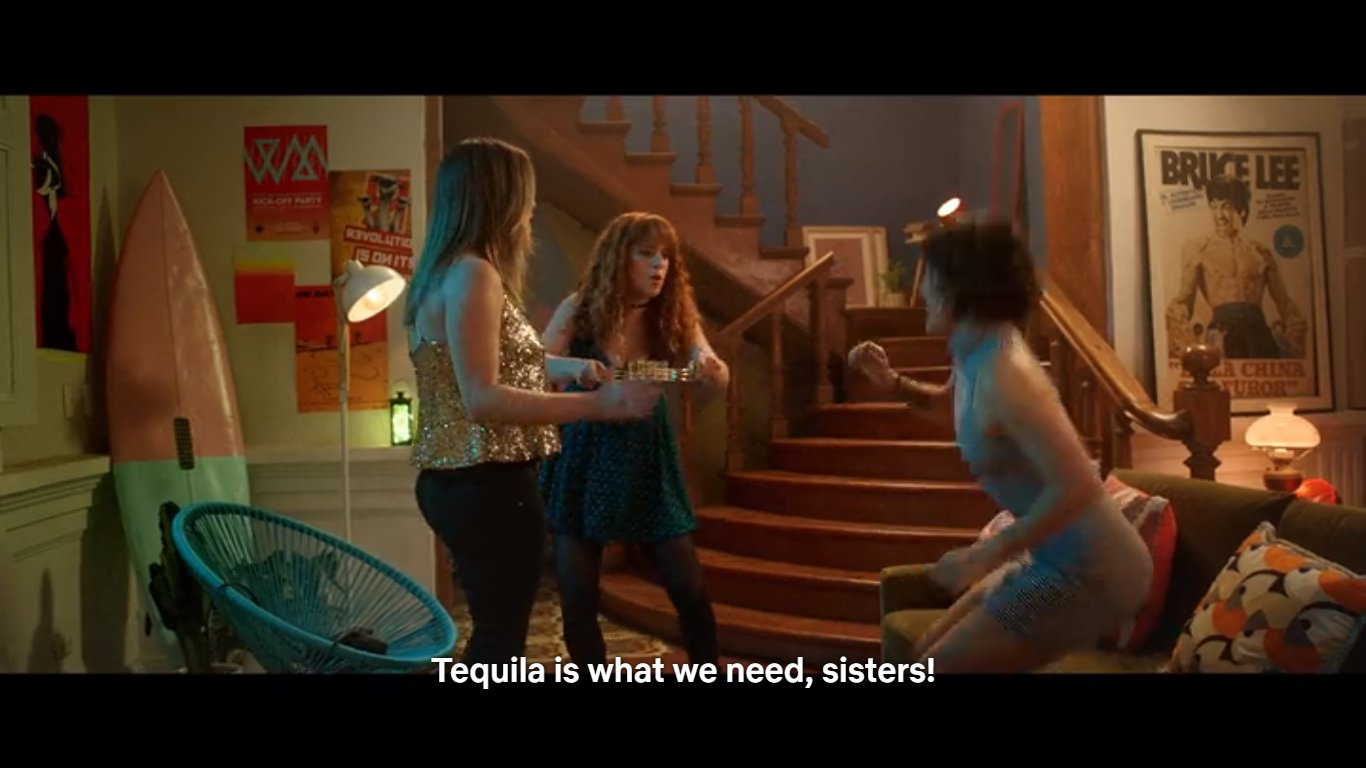 And the scene when Maria's friends drag her drunken, about-to-text-her-ex ass from the club washroom (with all the girls allowing them to cut in line because well, duty calls) is picture perfect.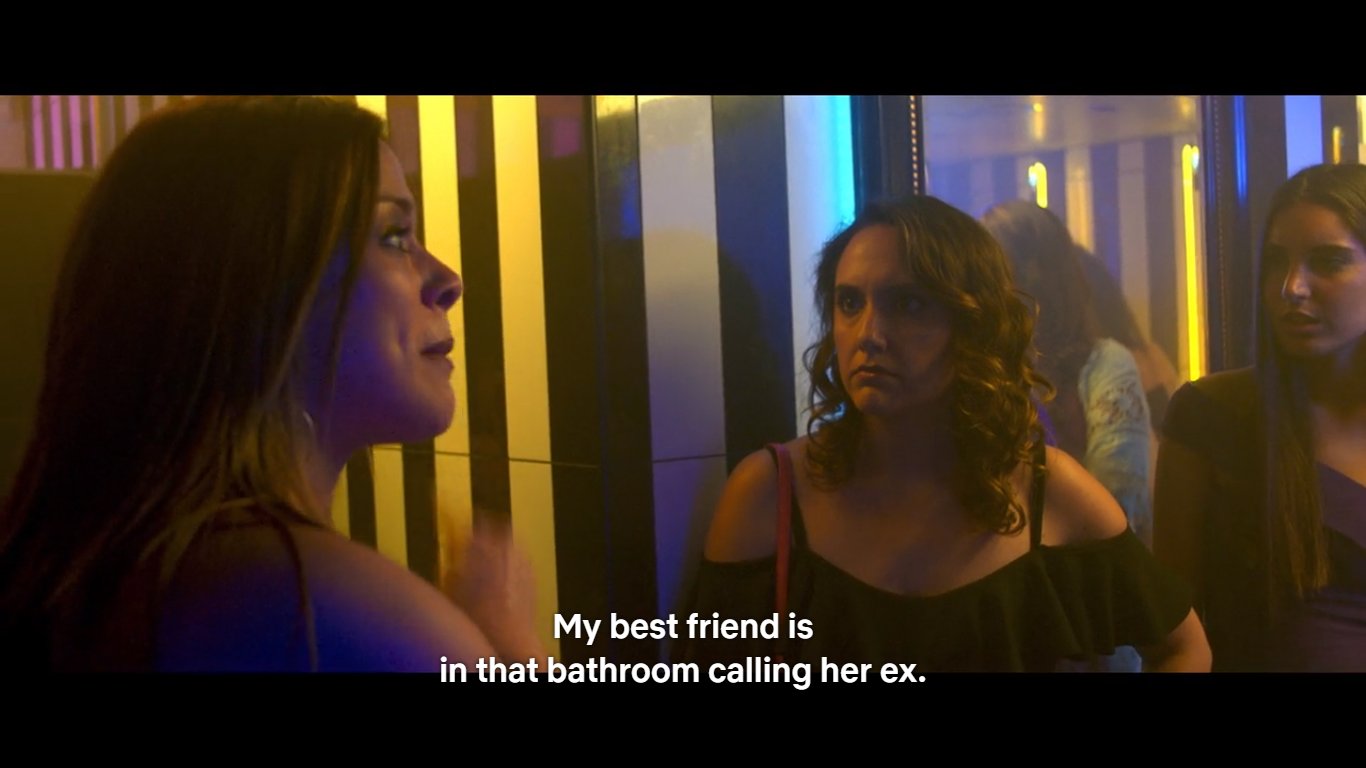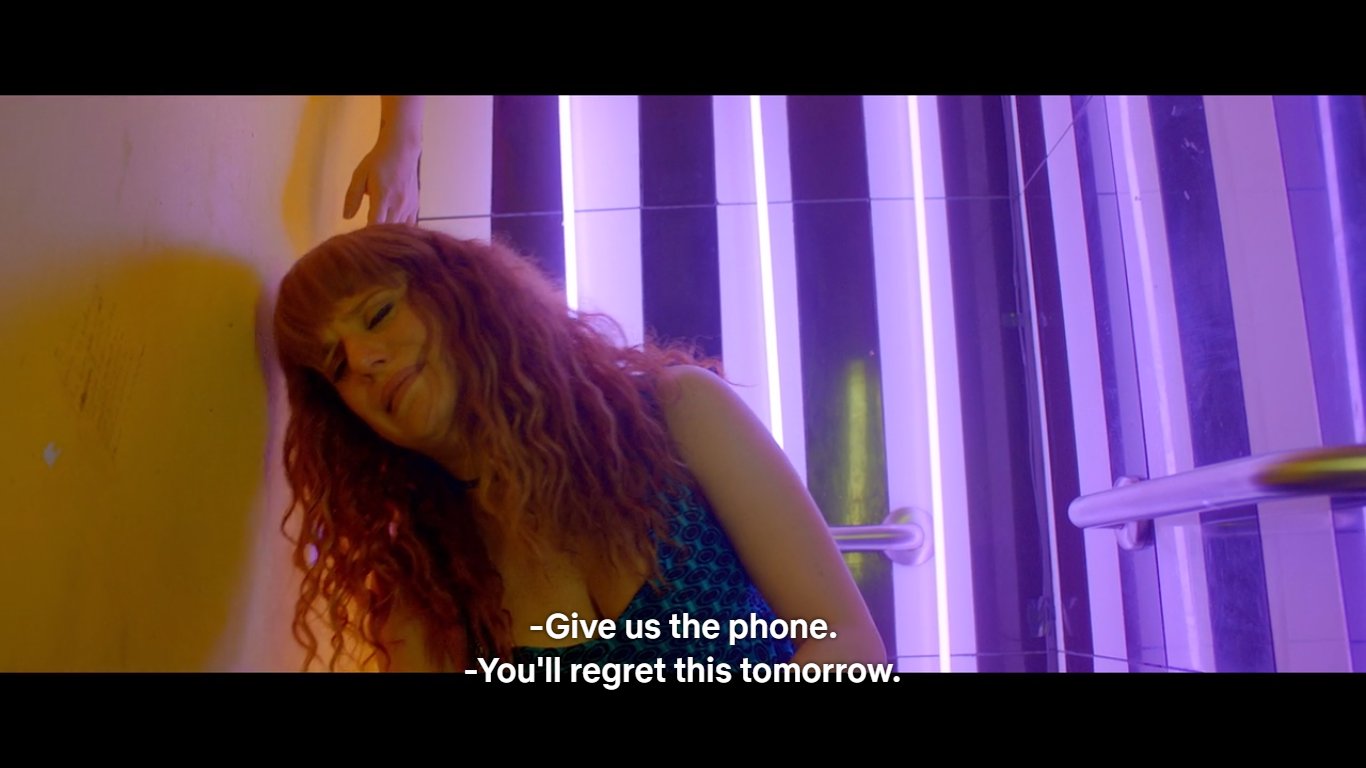 4. It brings alive another salient point of friendship: even best friends can get tired of your tireless sobbing. Because at some point you need to pick your own self up!
No matter how close a friend is, everyone has a saturation point – after which your sob story no longer elicits sympathy. It, in no way, means that our friends stop caring for us – only that they feel we need to get our life back on track.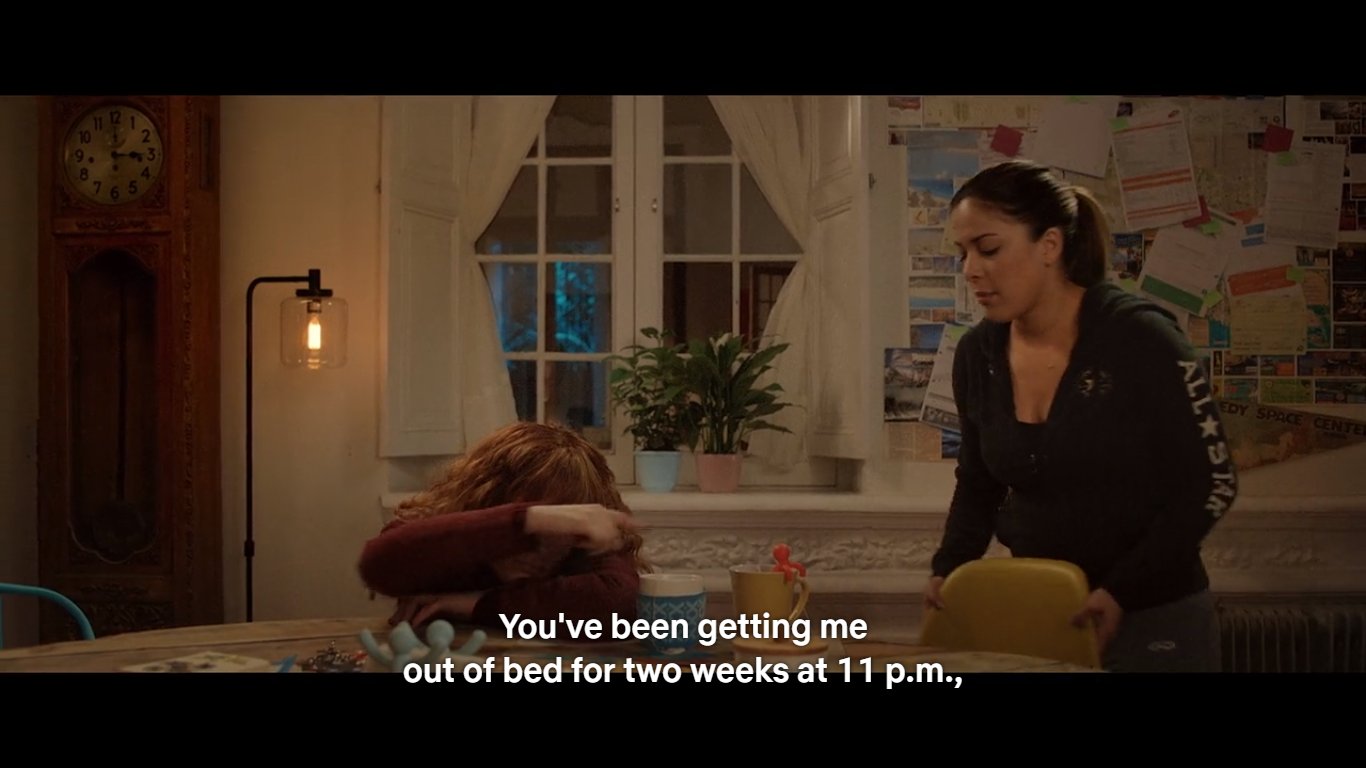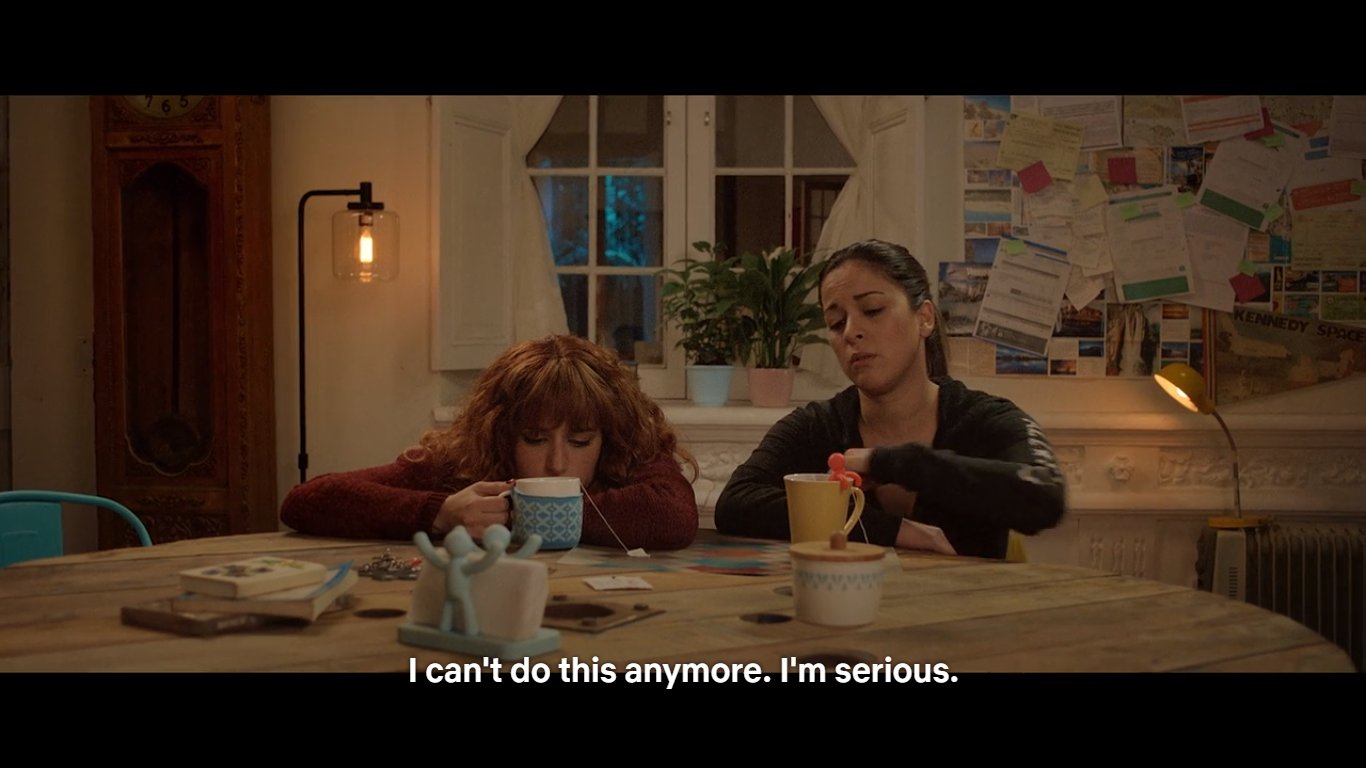 The movie explores this side of friendship in a beautiful way by showcasing fights and discussions that we've all had a million times.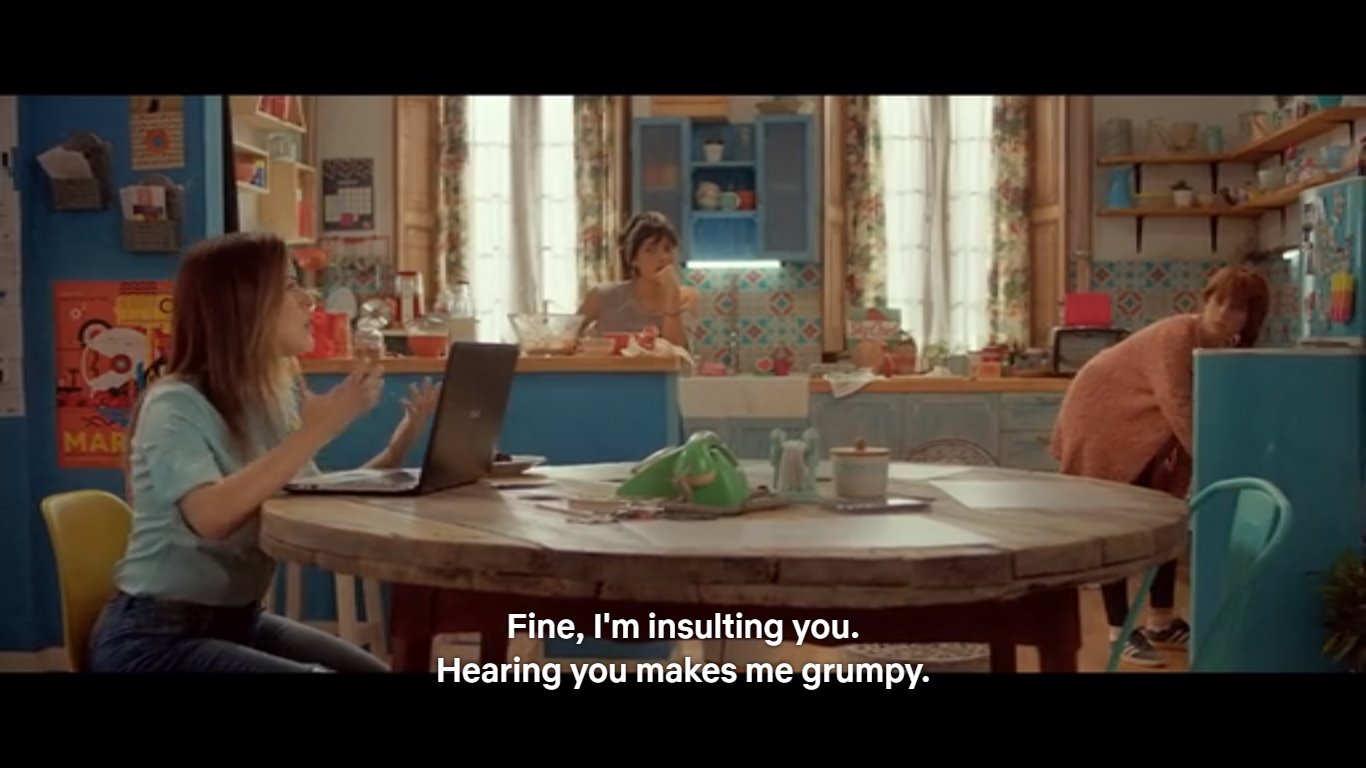 And the fact, that at the end of the day – friends do hold a mirror to the truths we often don't want to face. Like when Maria's friends let her know that uprooting her life to get back with her ex is not the right decision.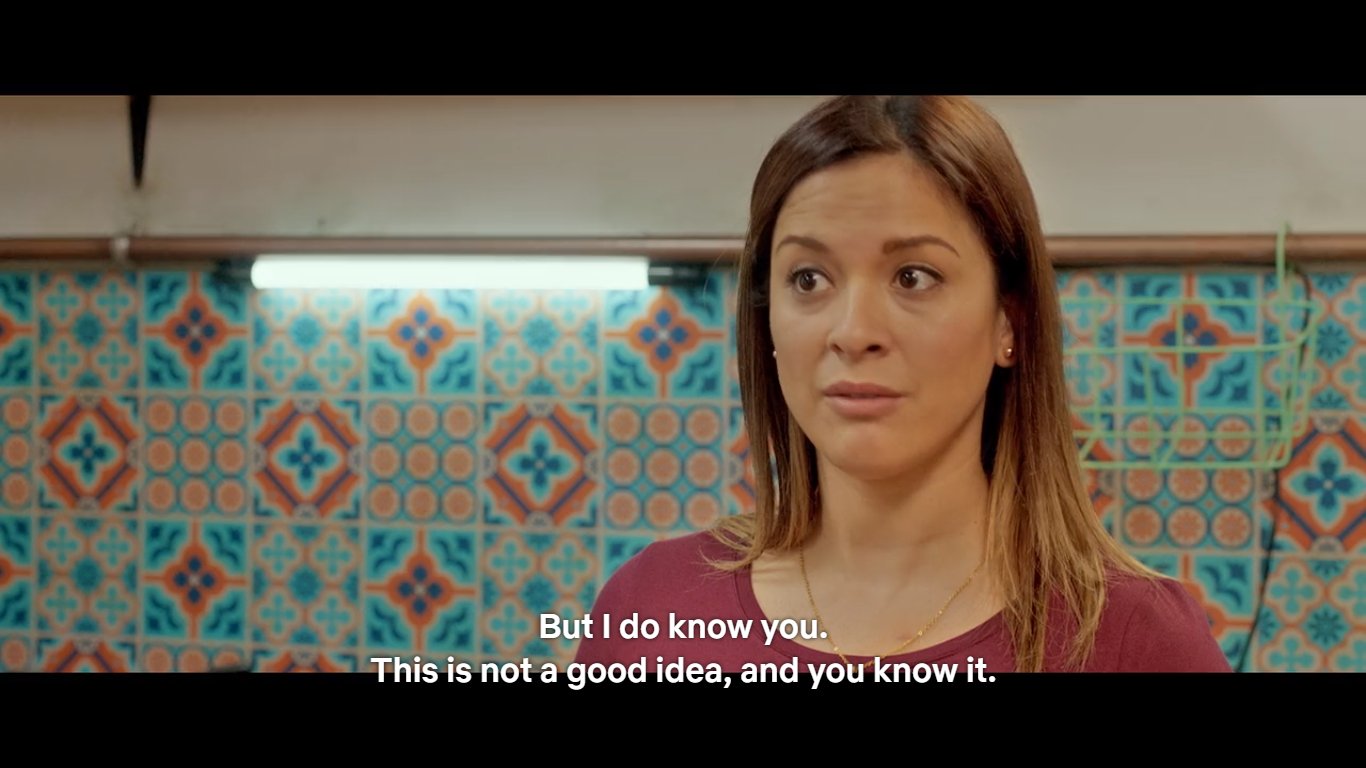 5. It points out how some relationships can make you lose the person you are, and a breakup is the rude awakening you didn't know you needed. 
Oftentimes, we get so lost in a relationship as a whole, that are individual interests, choices, and even our ambitions take a backseat. And when we look back at our lives – at times, with a little help from our friends – is when we realize what we truly desire. And the answer is not always a relationship.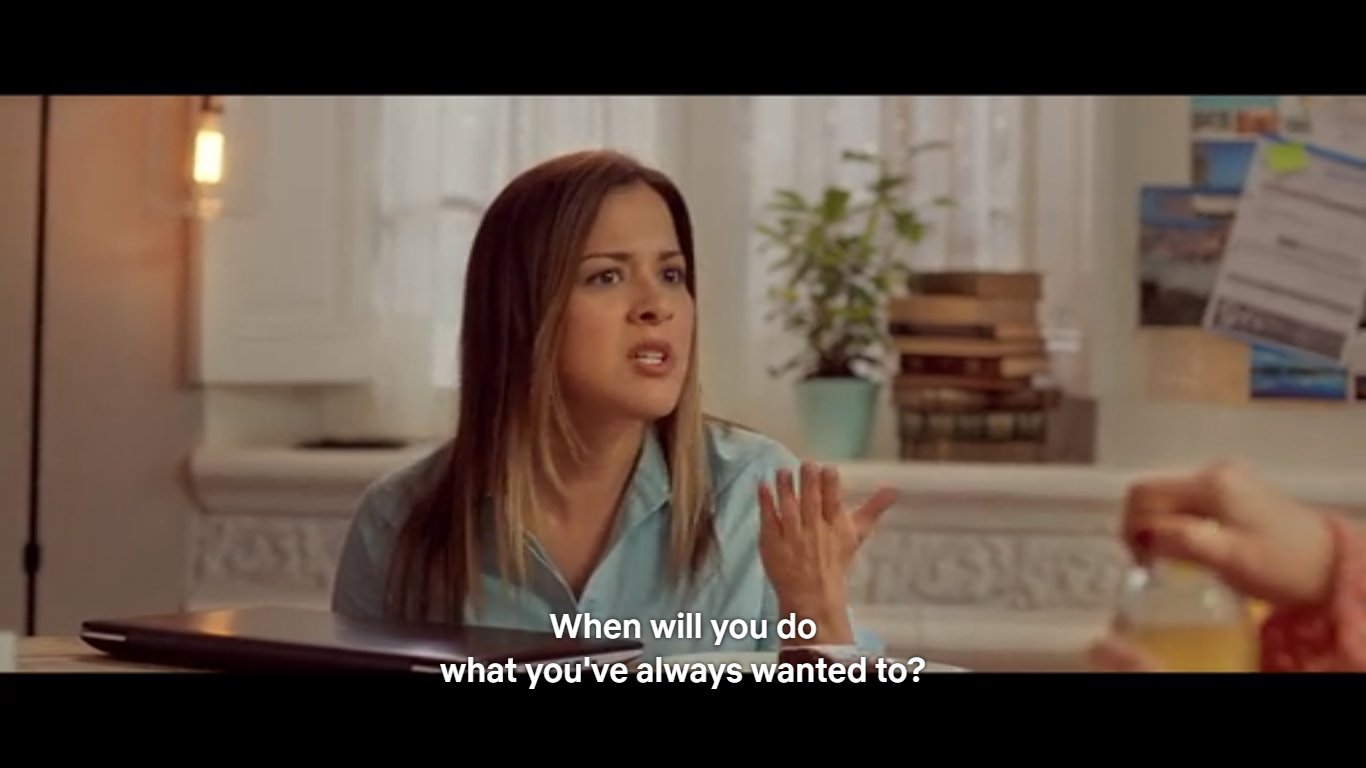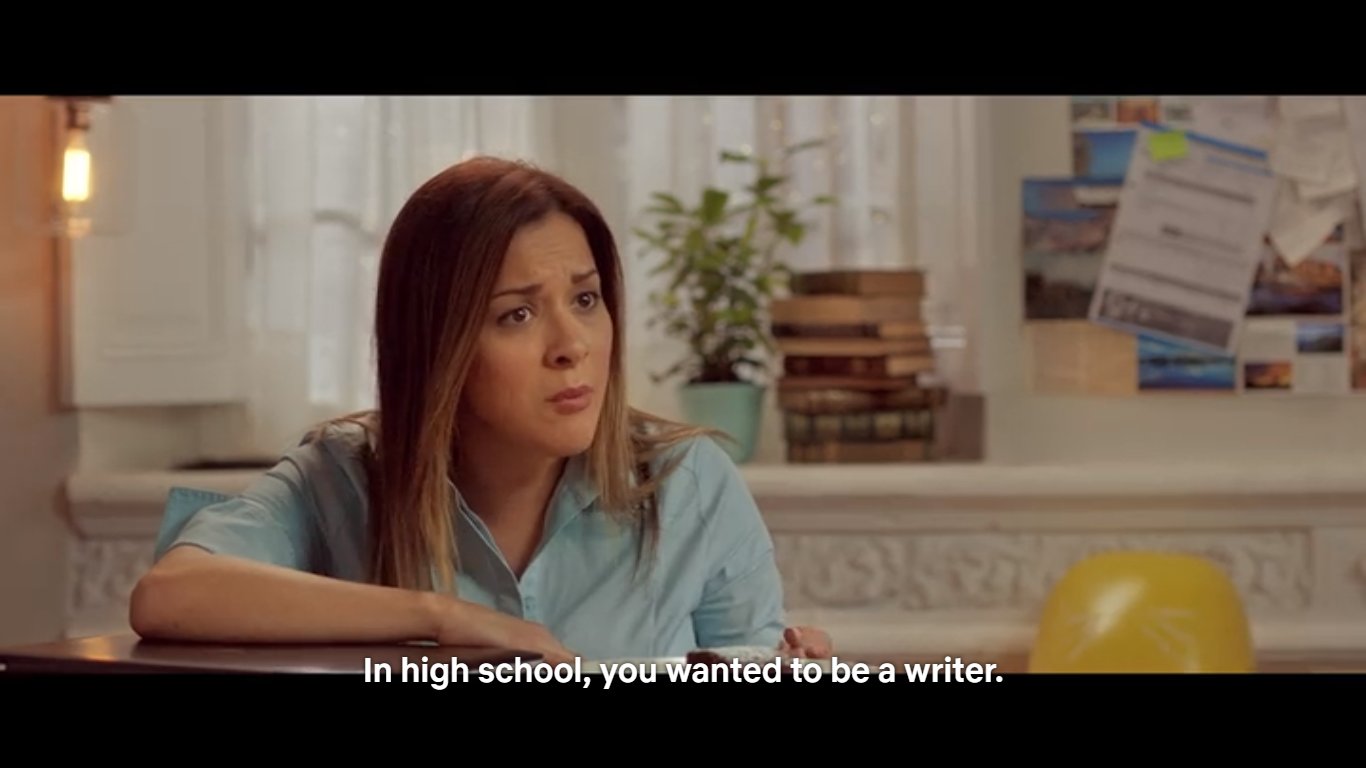 Maria realizes that writing was what she always wanted to do – and because it is her genuine passion and she draws from personal experience, her blog represents emotions that immediately resonate with people.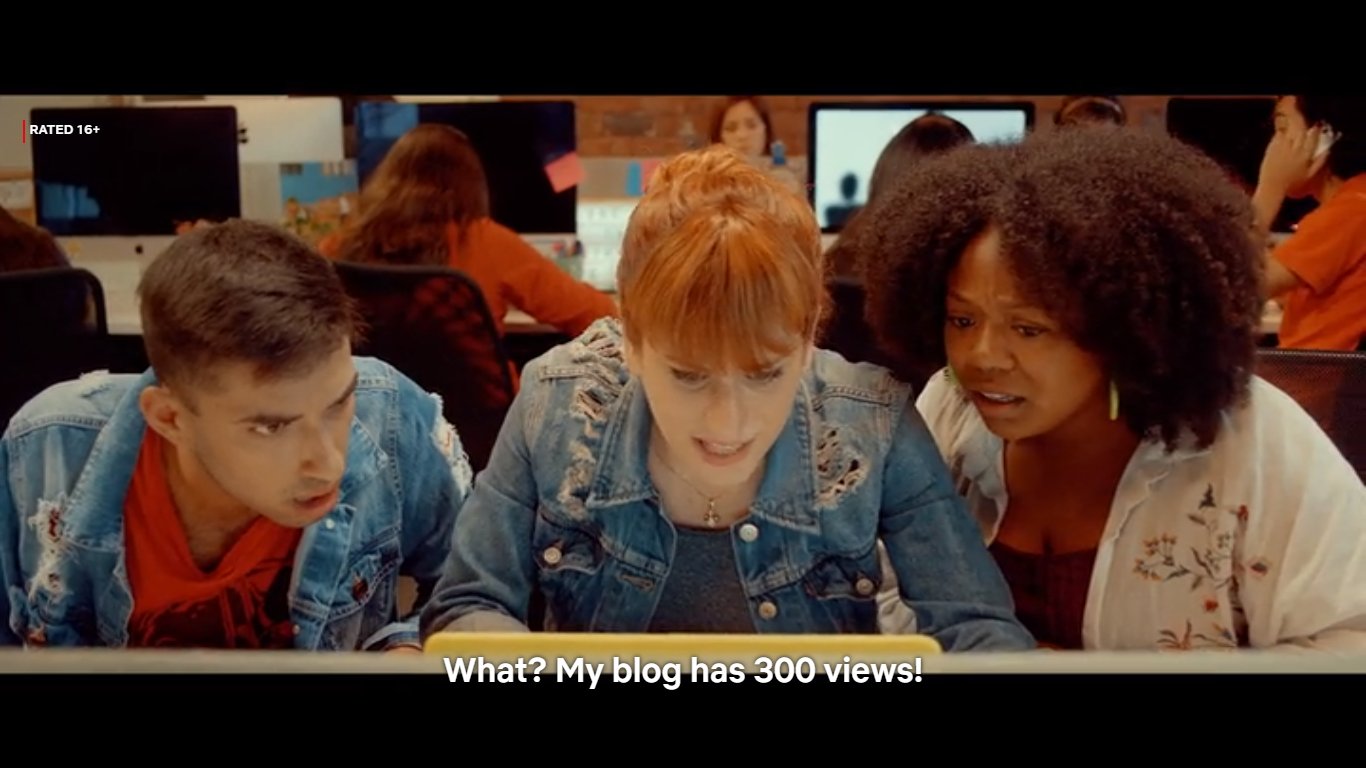 And that's exactly what gives her the courage to quit her job and pursue her dream.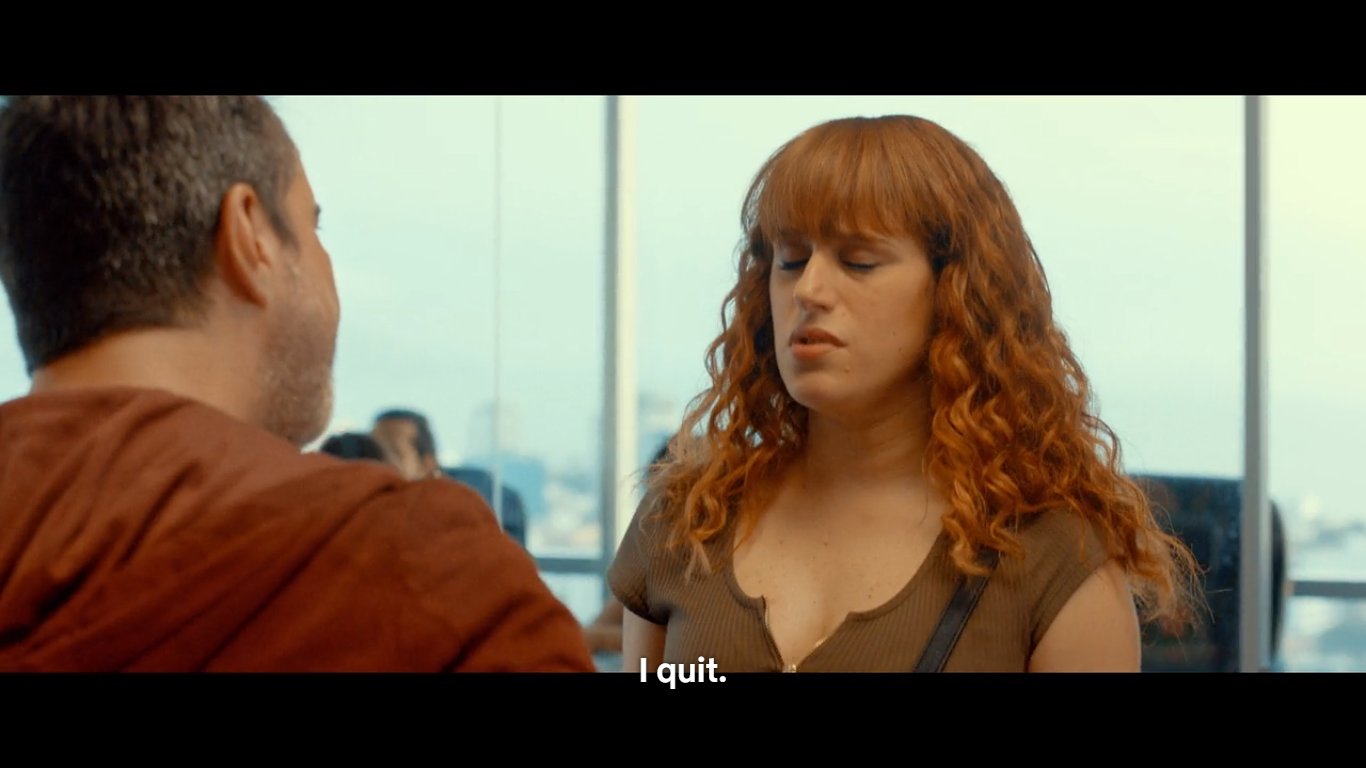 6. There is finally a realistic representation of what online dating is actually like. 
It is full of trial-and-error, profile photos and descriptions are often misleading, and friends have to help you decide the profile picture you look best in.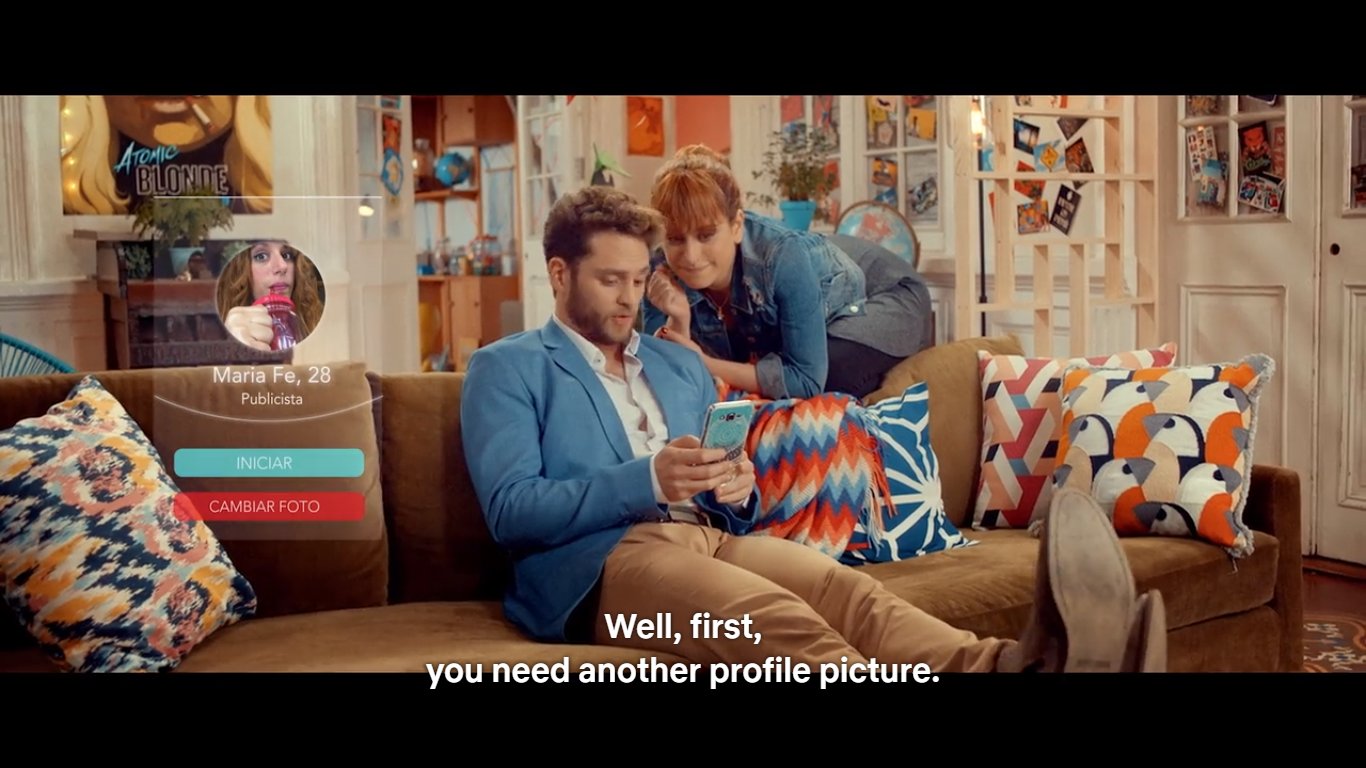 If you need a crash course on what online dating is like – for real – then this is the movie you go to. And sometimes, it is important to explore the world of dating – simply to know your own interests better. If love happens, it's a bonus!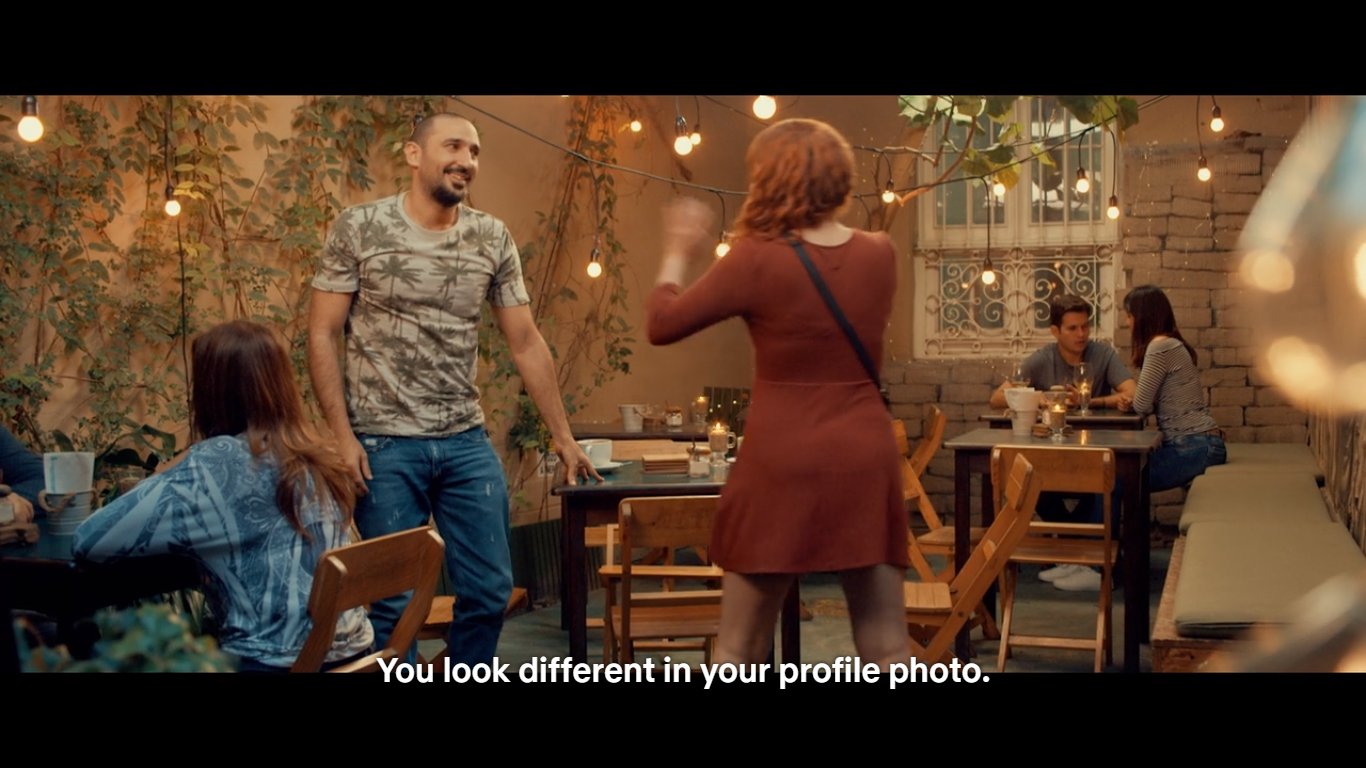 7. It brings out an important fact that closure doesn't mean revenge, apologies, or getting back together. 
Matias – Maria Fe's boyfriend – does come back to her in the end. He apologizes for her behavior and even asks her to move with him to Madrid.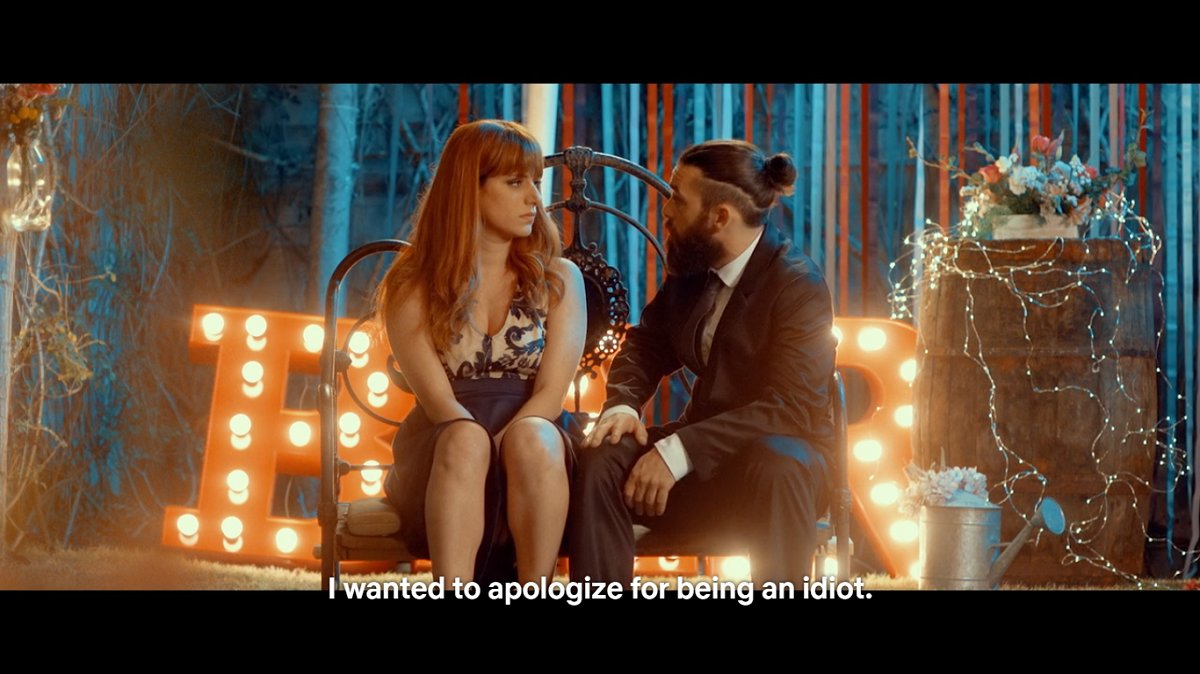 But, despite spending months pining for him, the second time around she knows that she finally needs to place herself over her relationship. And that is the realization that helps get the closure she needs.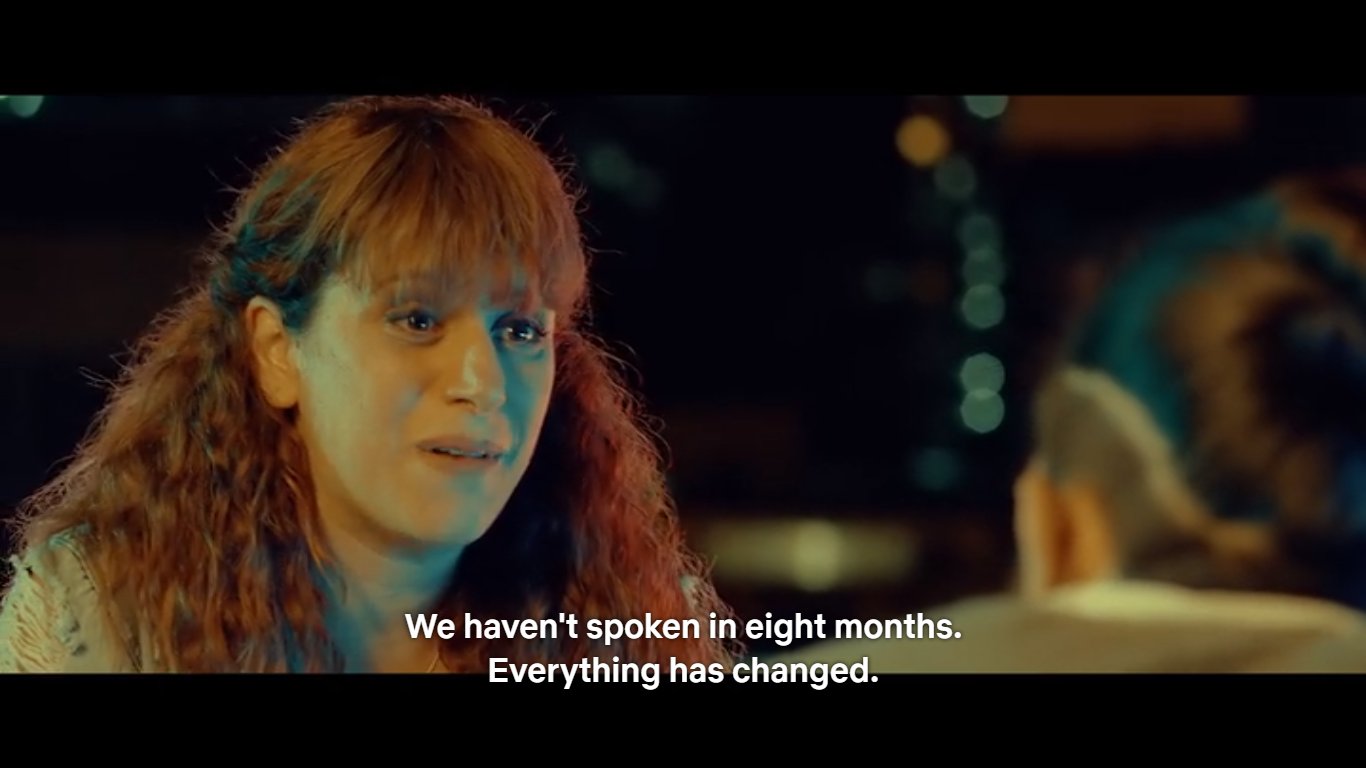 8. It ends on the note that the happily-ever-after that you're looking for lies within you.  
She does not find a happily-ever-after in another man, in a successful book deal, or in any similar modern-day miracle. And that's what makes the end so perfect.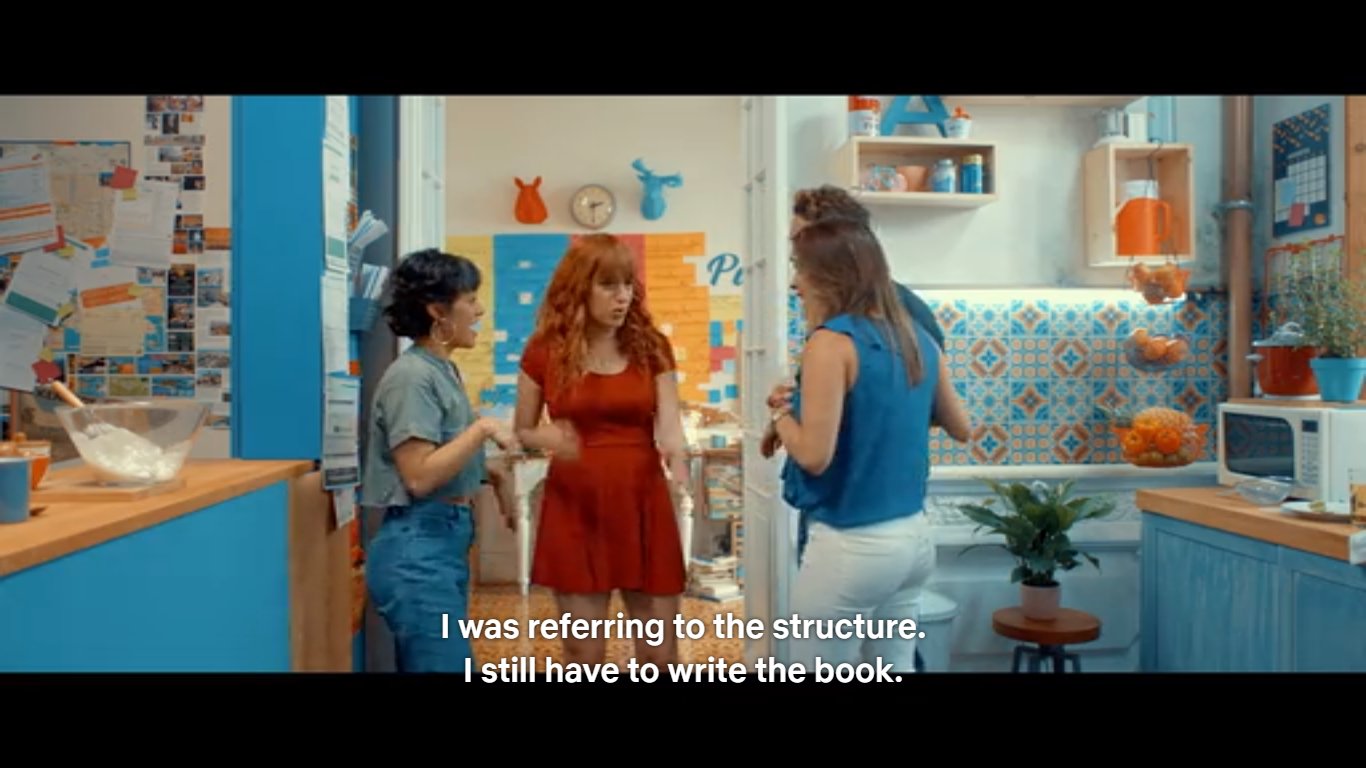 Just like in real life, in the movie too, it is not an external but rather an internal realization that helps you achieve you happy ending.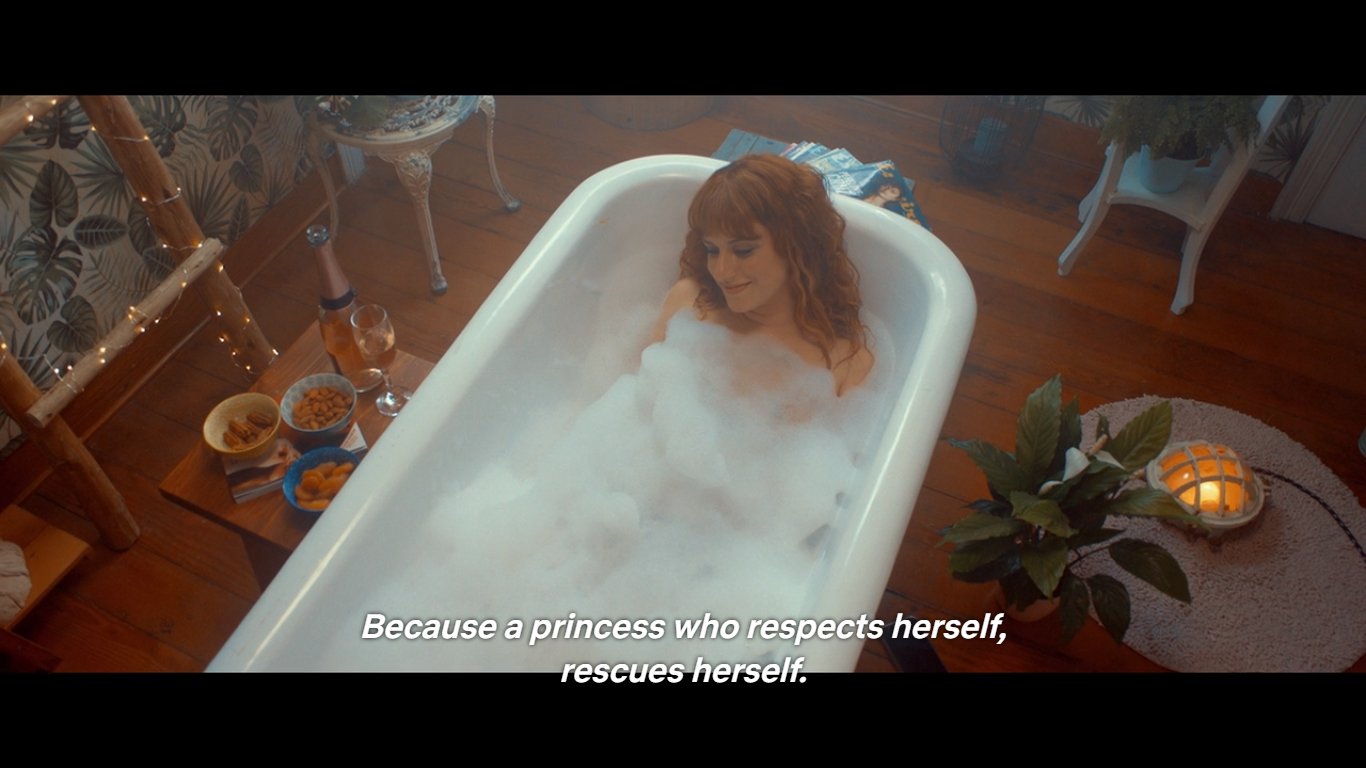 We like Maria's story not just because it is relatable, but also because it perfectly describes why in life, we need to focus on our own self to understand the true meaning of happiness.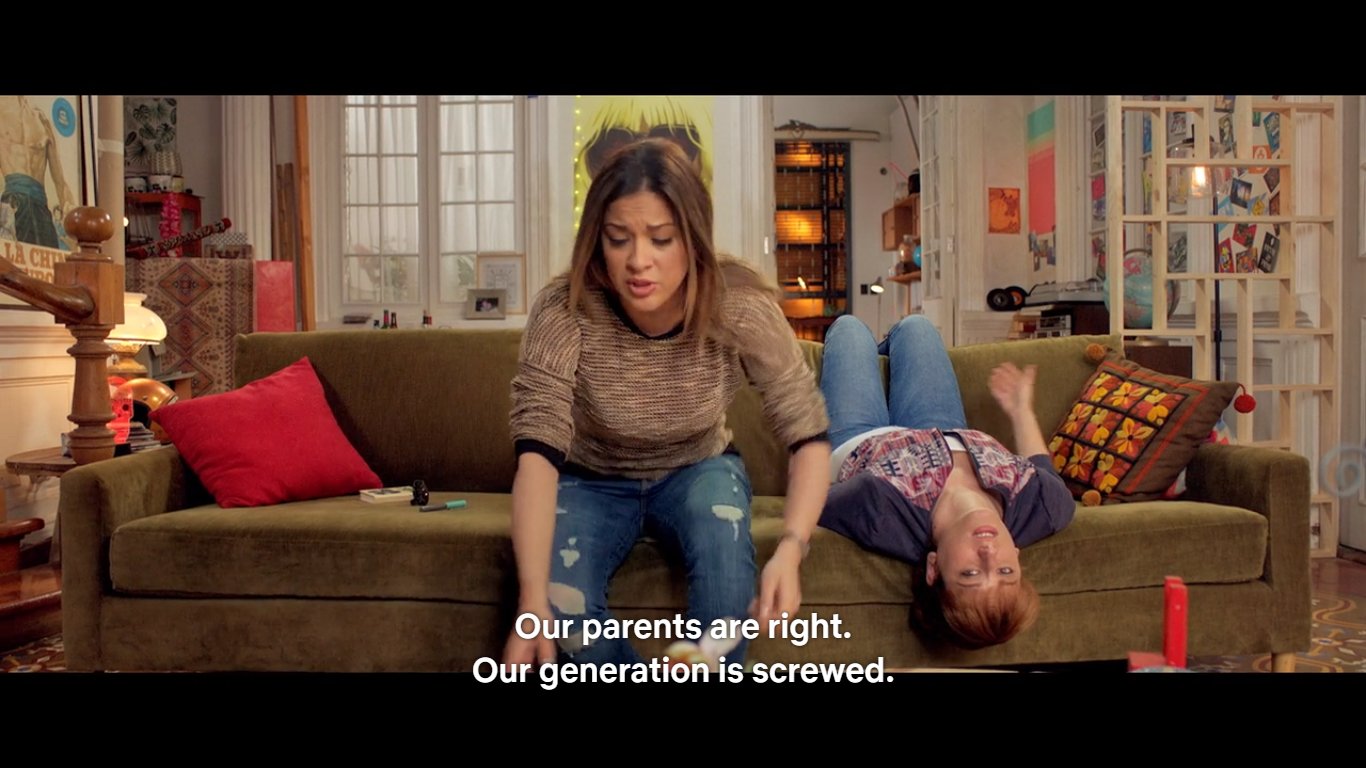 It is this very reason that makes this movie the perfect pick-me-up, whether you're recently single, going through a rough patch in a relationship, or just falling in love with life again. 
All images from Netflix. 
For more stories on Netflix, click here.