It's 2023, but still, we end up going back to the old days while cherishing the memories that we had. Be it how we used to play with our friends in the park or the fact that we would only consume entertainment content on television or radio back then. School se aate hi most of us would switch on the TV and watch our favourite shows and cartoons. We would also enjoy the advertisements that came during intervals, 'coz they were equally entertaining. Isn't it?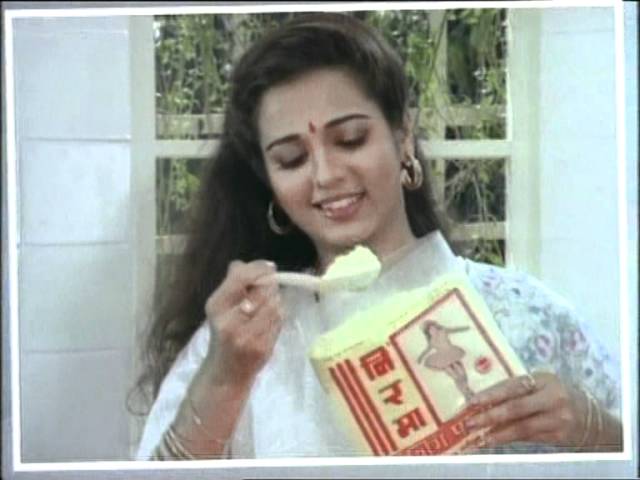 While it was quite hard to choose, we have picked 10 jingles that we still remember in 2023:
1. Har Ek Friend Zaroori Hota Hai
'Chai ke liye jaise toast hota hai…waise Har Ek Friend Zaroori Hota Hai!' Remember, back in 2011, how Airtel made us believe in friendships even more? Penned and composed by Amitabh Bhattacharya and Ram Sampath respectively, the jingle was catchy, conversational, and entertaining AF.
2. Sabki Pasand Nirma
Remember how the Nirma Washing Powder became a huge hit in Indian households back in the 70s and 80s? Let's give credit to this jingle in which a little girl would twirl in white frock. In fact, the mention of Hema, Rekha, Jaya and Sushma struck the right chord with the masses back then. 'Sabki Pasand Nirma!'
3. Kya Aap Close-Up Karte Hain
While there were many variations of the Close-Up toothpaste jingle, we loved this version of it. 'Kya Aap Close-Up Karte Hain' featured a man blowing fresh air after brushing his teeth and women would go gaga over him. It starred Mugdha Godse and was sung by Chetan Shashital in a nasal voice.
4. Big Babool…Bade Kaam Ki Cheez
'Chidiya Rani Badi Sayani….' I personally loved crooning this jingle back when it was aired on television. This jingle was used in the advertisement for Big Babol chewing gum. Remember how a balloon made from chewing gum saved the turtle? After all, it was 'bade kaam ki cheez!'
5. Oye Bubbly…Oye Hoye Bubbly
Famously known as Oye Bubbly, this jingle for Pepsi commercial was quite entertaining. Starring Amitabh Bachchan, Preity Zinta, and Rahul Dravid, this jingle ad was all about understanding the meaning of 'pyaas'. 'Oye Bubbly…Oye Hoye Bubbly…be my lover bubbly'…Yaad aaya?
6. The Adventures of Chulbuli
Remember this animated commercial for a shampoo product, Clinic Plus? While most of us hardly used this shampoo, its jingle was quite fun to watch, all thanks to Chulbuli. This little girl promoted cleaning the hair along with washing your face and hands. Chulbuli was both cute and intelligent. Wasn't she?
7. Chubhti Jalti Garmi
Now that summer is here, it has definitely made me recall the Dermi Cool jingle from our childhood days. The lyrics of this jingle were relatable to many of us, especially for those who experience prickly heat. 'Chubhti Jalti Garmi….chubhti jalti garmi ka mausam aaya'….Remember? 
8. Action Ka School Time
Back in our childhood, most of us had a pair of school shoes from the brand called Action. This jingle ad showcased that students love wearing these shoes in school. 'Action Ka School Time', remember?
9. Hamara Bajaj
Remember when Teja from Andaz Apna Apna was fantasizing about his poultry farm business and went like, 'Hamara Bajaj' at the end? For the ones who don't know, he was referring to this old jingle ad for Bajaj Scooters from the 80s.
10. Asli Masale Sach-Sach, MDH…MDH
Raise your hand if you still sing this jingle from the MDH Masale? I know I do. Featuring the late Mahashay Dharampal Gulati, the owner of the brand, this jingle was surely a treat to watch.
There were many others including Tum Husn Pari Tum Jaane Jahan…, 5 Rupaiye Ka Maggi Laana Subah Dopahar Shaam Ko Khana, Chal Meri Luna, Vicco Turmeric Nahin Cosmetic...and more.
Which one do you love the most?