Late veteran actor Irrfan Khan and film producer Sutapa Sikdar's son Babil Khan keeps winning our hearts with his humble and down-to-earth nature. His sweet interactions with paparazzi and how authentically he presents himself in public say it all. And fans love him for being real. The star kid, who is in his early 20s, recently won the Best Debut Actor (Male) award for his performance in Qala at the International Indian Film Academy Awards (IIFA) 2023.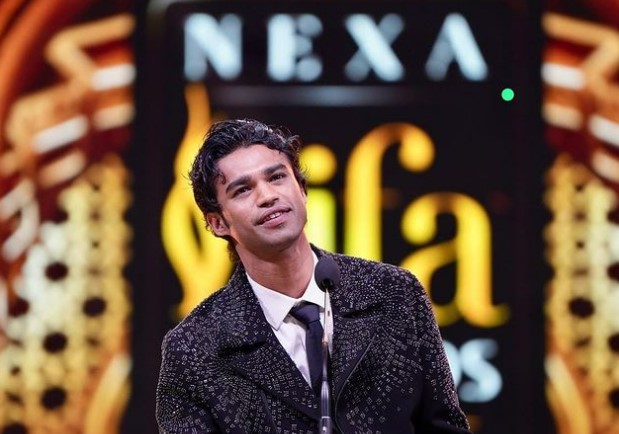 A video of Babil's interaction with a reporter at the award function has caught our attention on Twitter. It is wholesome AF.
A Twitter user, @aestheticallyFM, posted the clip originally shared by @fiercy_jhalli, where the Qala actor can be seen talking about his guilty pleasure. "Mumma watches these Pakistani serials (that's what I was watching)…the intense ones," he says in the clip while trying to remember the name.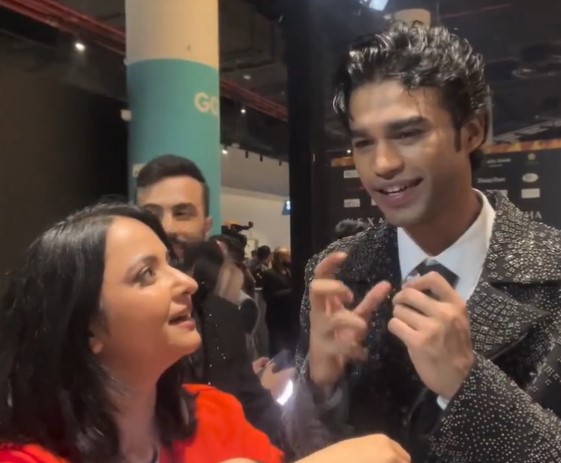 Curious Babil then calls his mom Sutapa saying, "Mumma mumma mumma, (she is talking to someone)…What's the Pakistani show that you watch?" To which, Sutapa replies, "Tere Bin."
During the interaction, Babil also manages to greet someone while introducing himself. "Hi, I am Babil, nice to meet you," he says.
Watch the video here:
Needless to say, netizens are in awe of Babil Khan's adorable video:
Some Twitter users also pointed out how he introduced himself in between.
After the win, Babil Khan posted a picture of himself on his Instagram story. In the picture, the actor can be seen holding the IIFA trophy. He also added heart emojis. Check out the screenshot of his post here: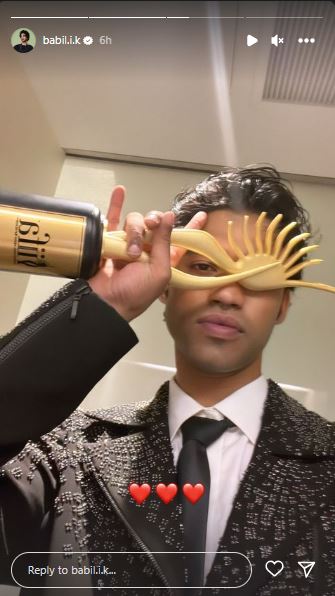 Isn't Babil Khan the cutest?