We all dig for Game of Thrones dialogues trying to pull them off in real life. However, this one Instagrammer thought out of the box and gave GoT scenes tweaked subtitles and the results are absolutely hilarious.
The Instagram account pairs viral tweets, tumblr posts, and random bits of sitcom dialogues with stills from GoT. Many of them reflect exactly what we think of the chemistry between particular characters.
Short-sighted much?
Subtlety, anyone?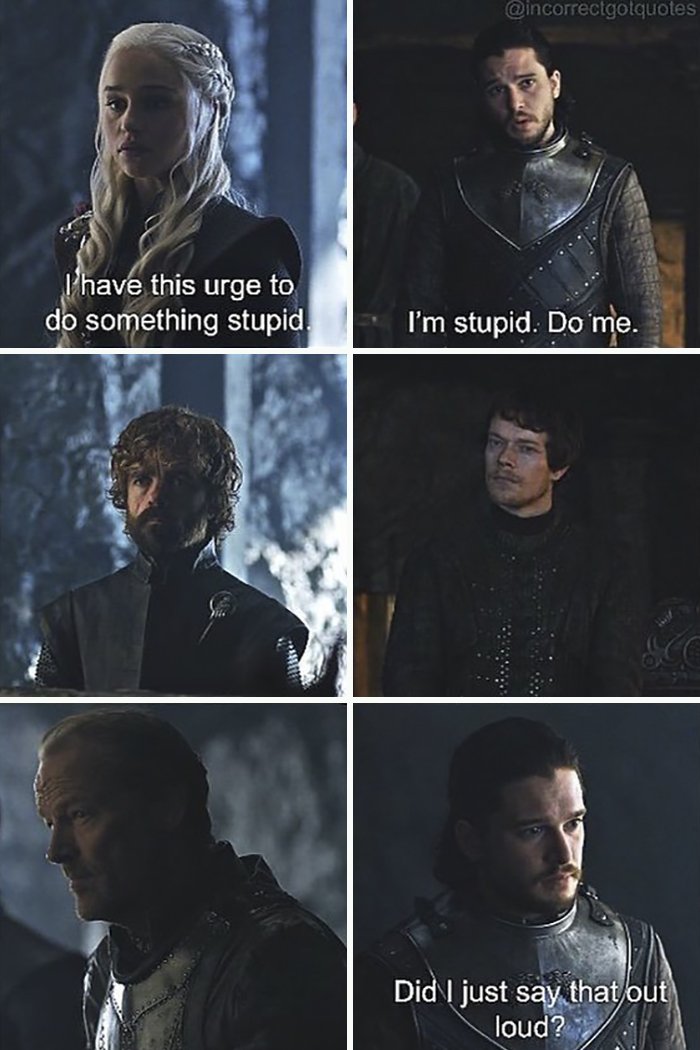 No fucks given.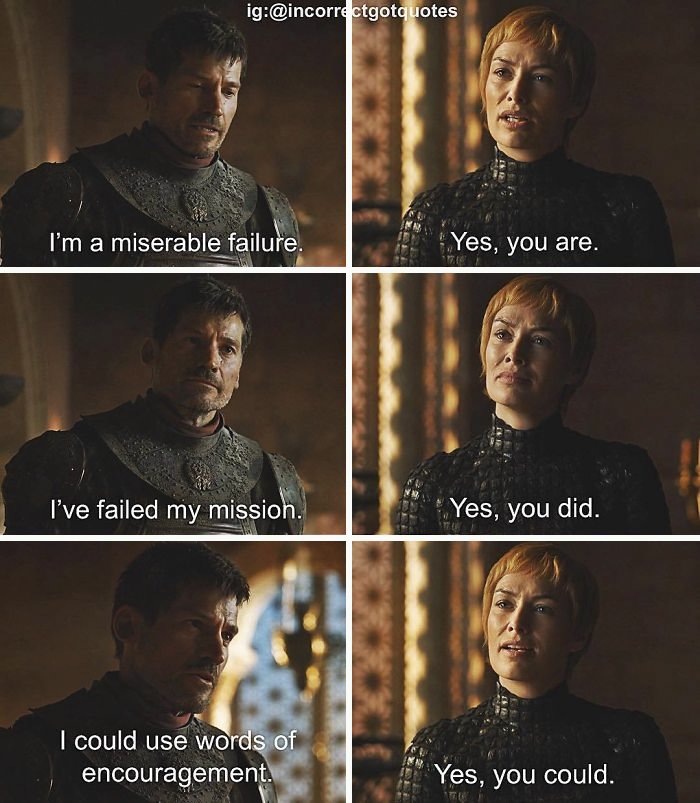 Always trusting the wrong people.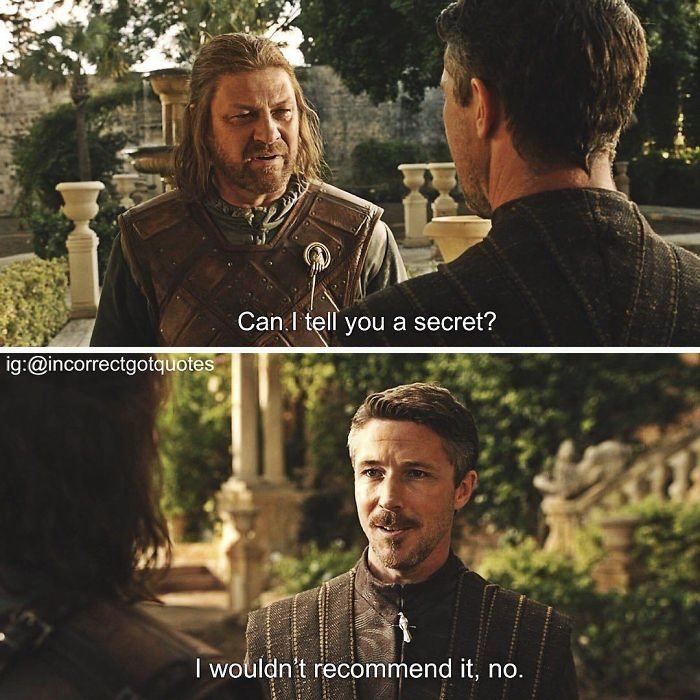 Get the hint, will ya?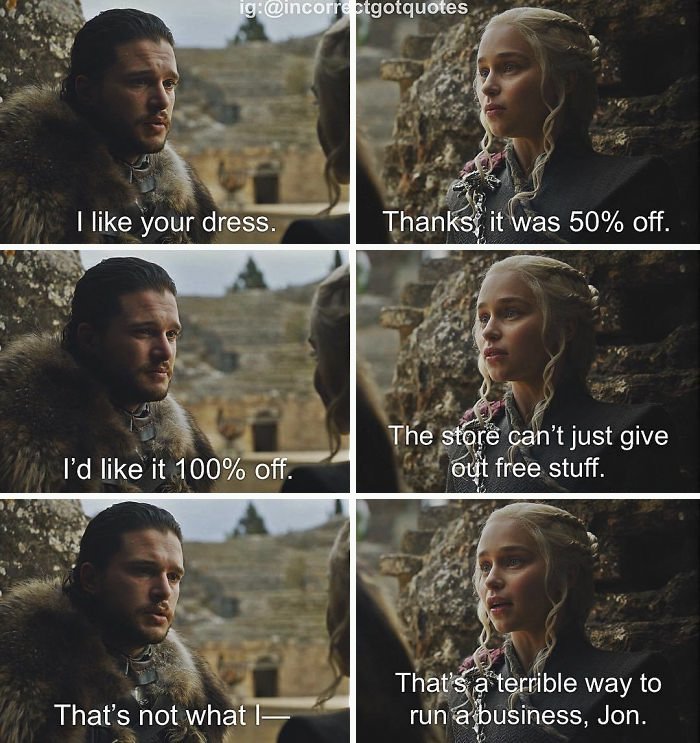 Dany can't take defeat.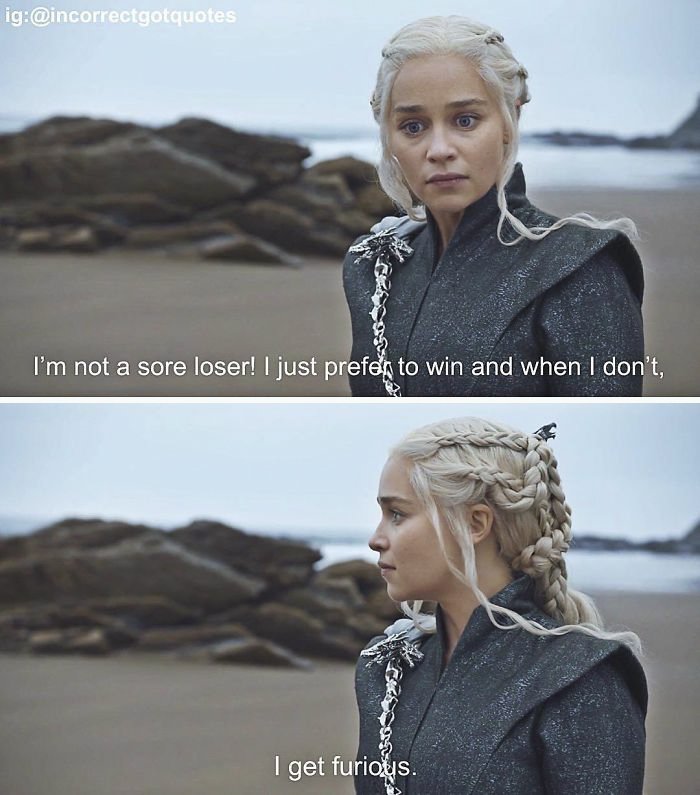 Priorities.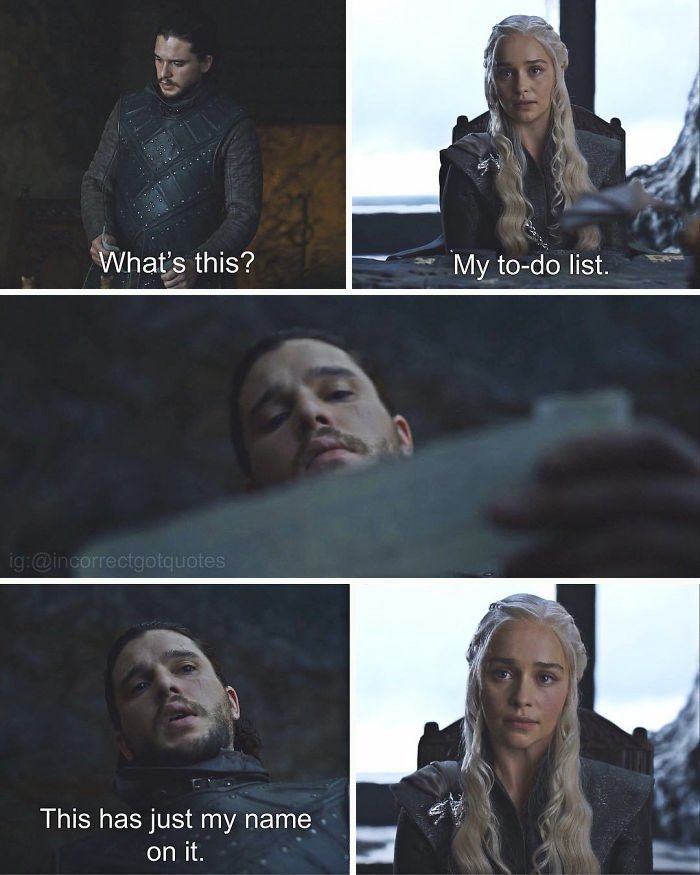 I'm an independent girl who doesn't need a guy.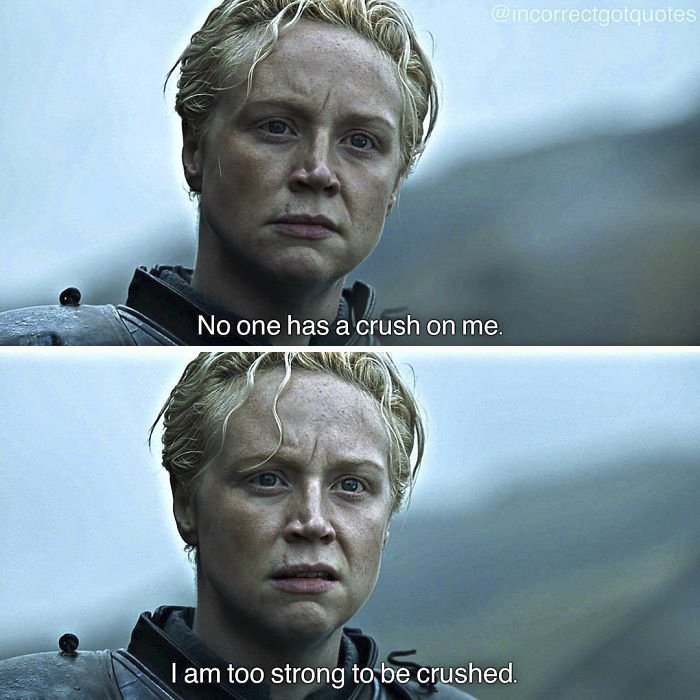 Being bitchy AF!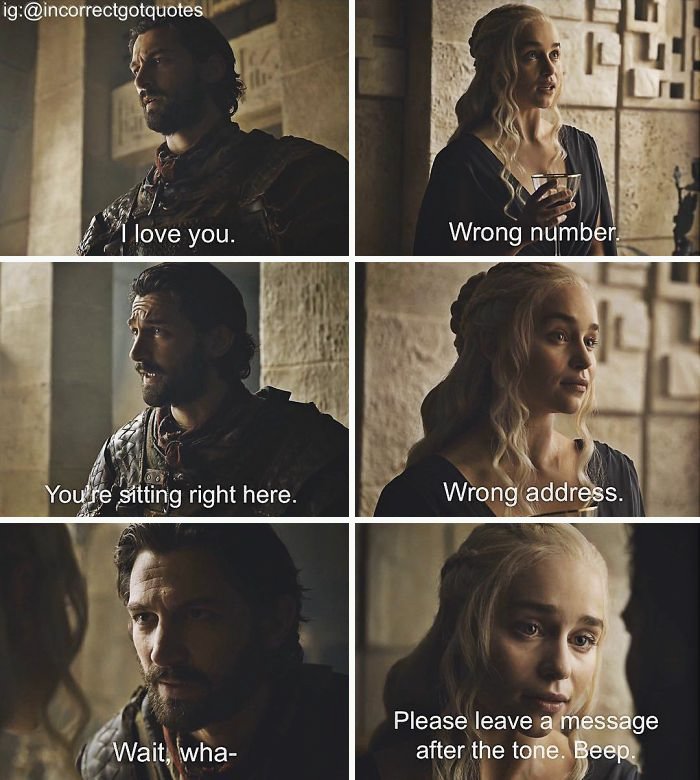 Jon doesn't seem to be getting over himself anytime soon.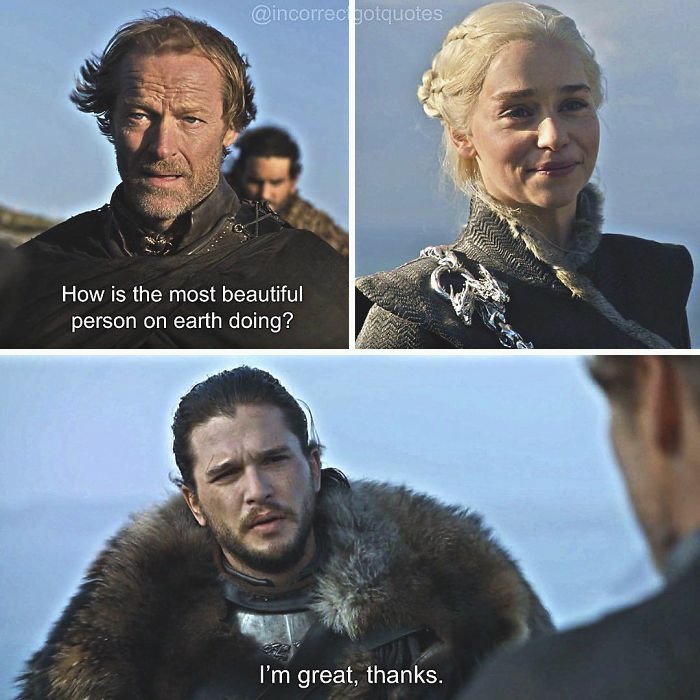 Really deep things.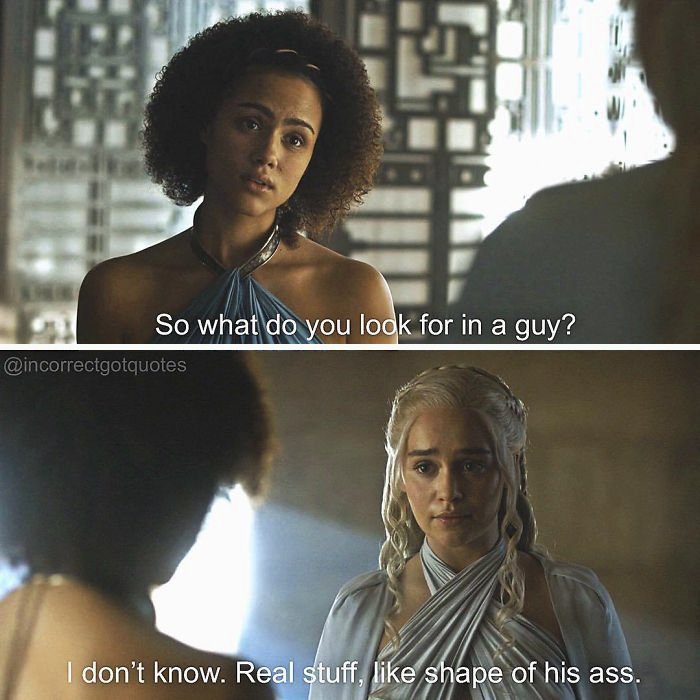 Can you imagine Jon being bad?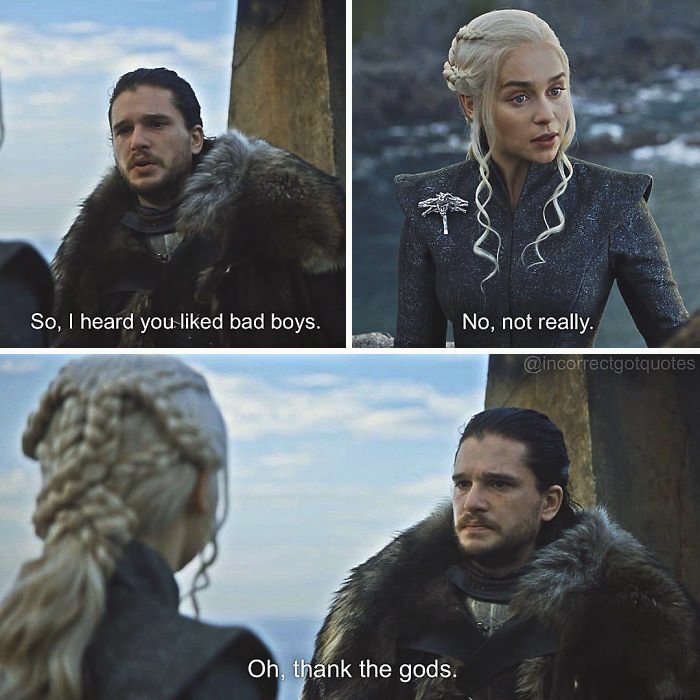 Davos, always the help!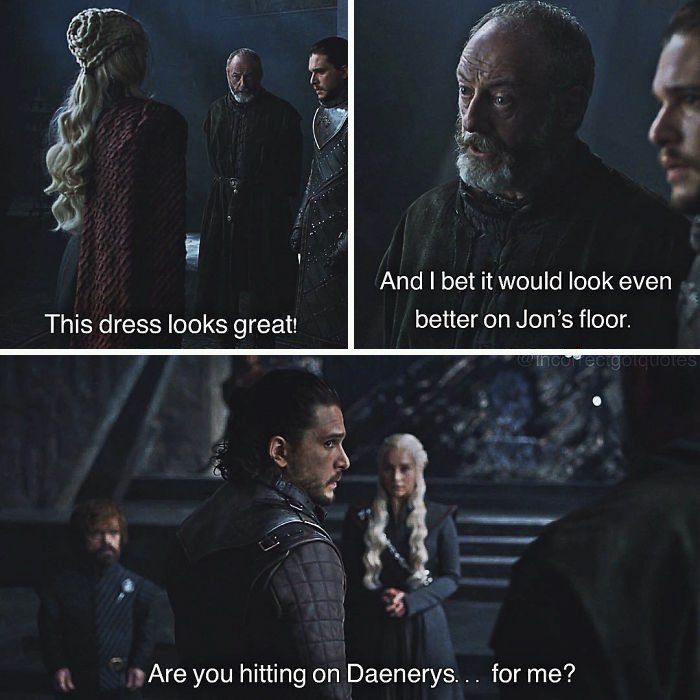 Her idea of fun is different from normal people's idea of fun.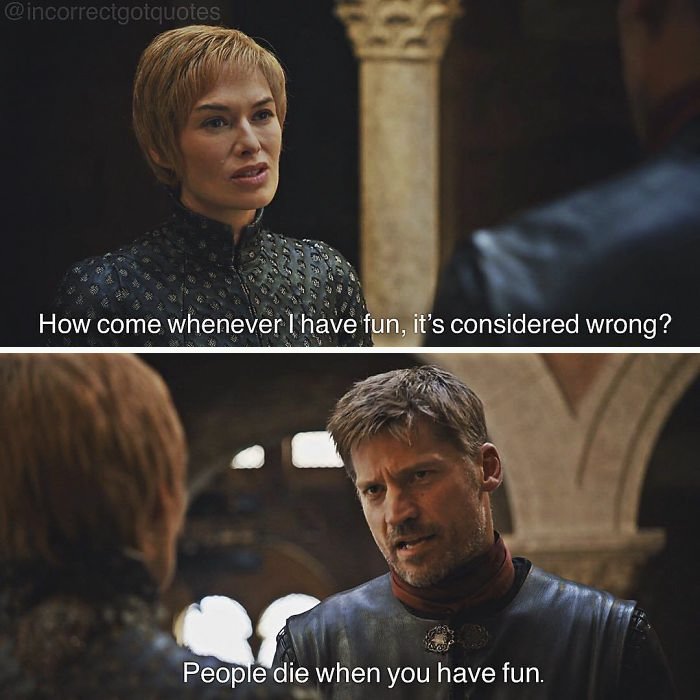 Poor Jamie, trying to put sense into Cersei.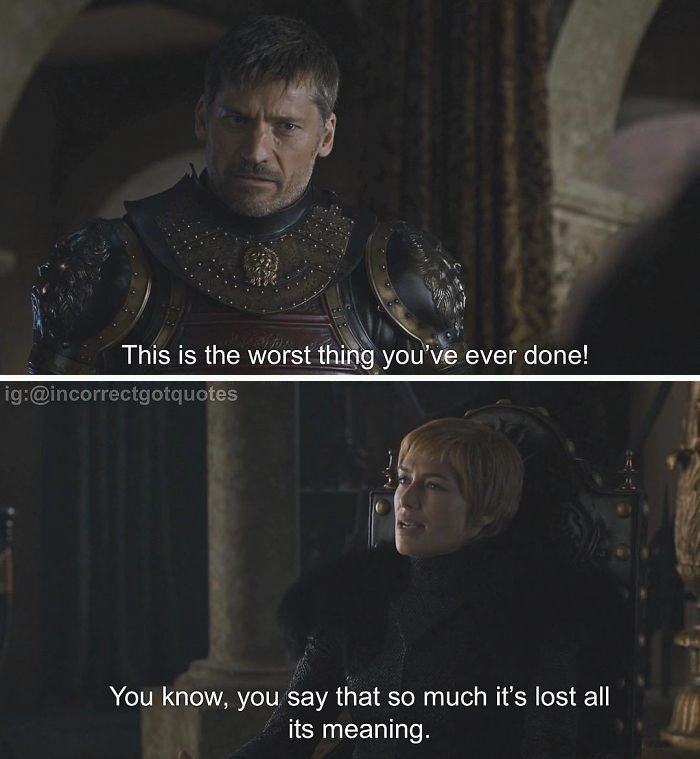 We miss you Robb! Really shouldn't have done that.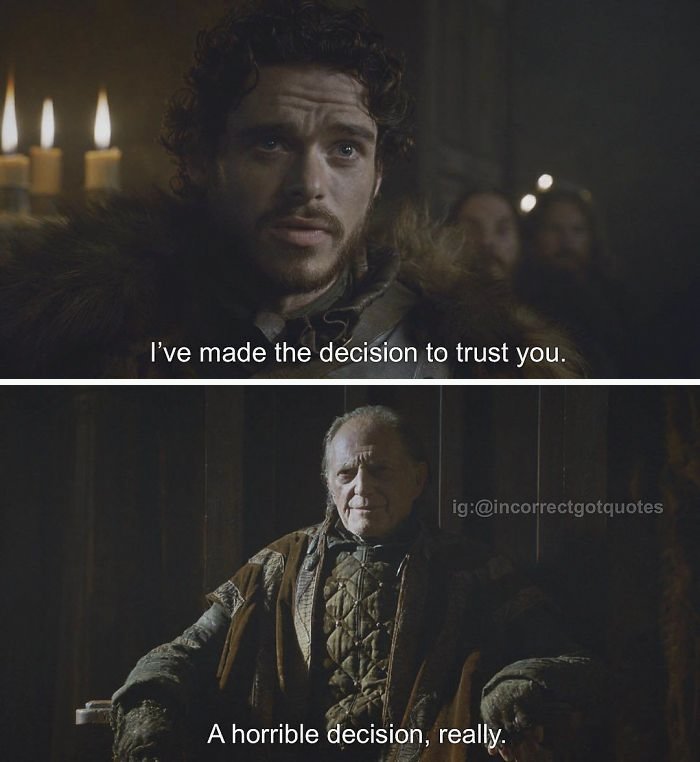 Come on Dany, like seriously?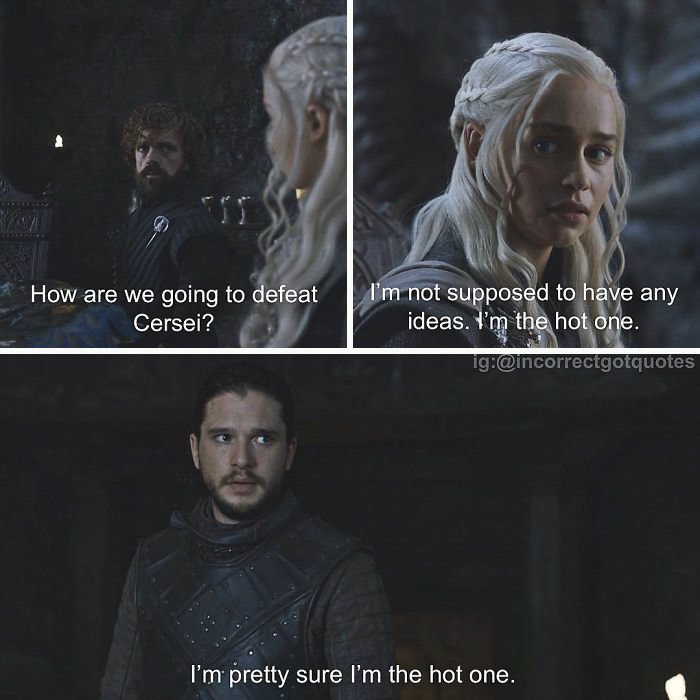 Th Hound being savage.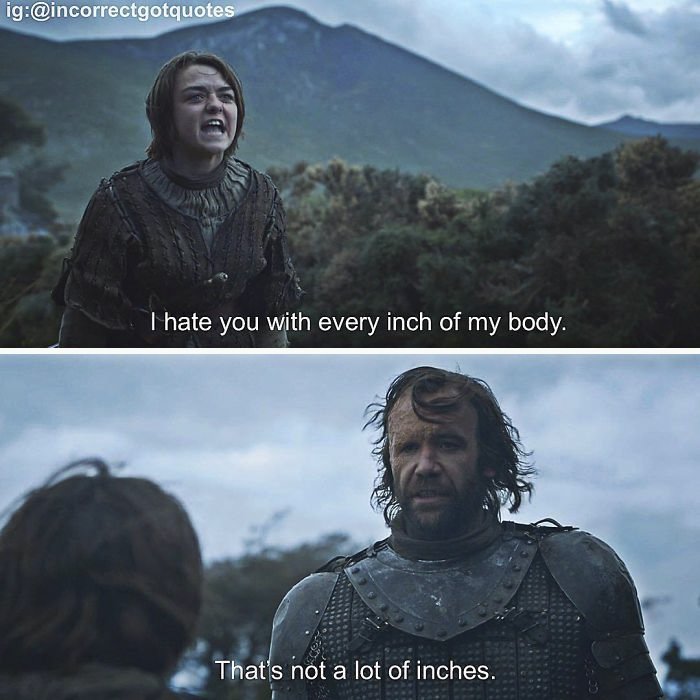 Burnt.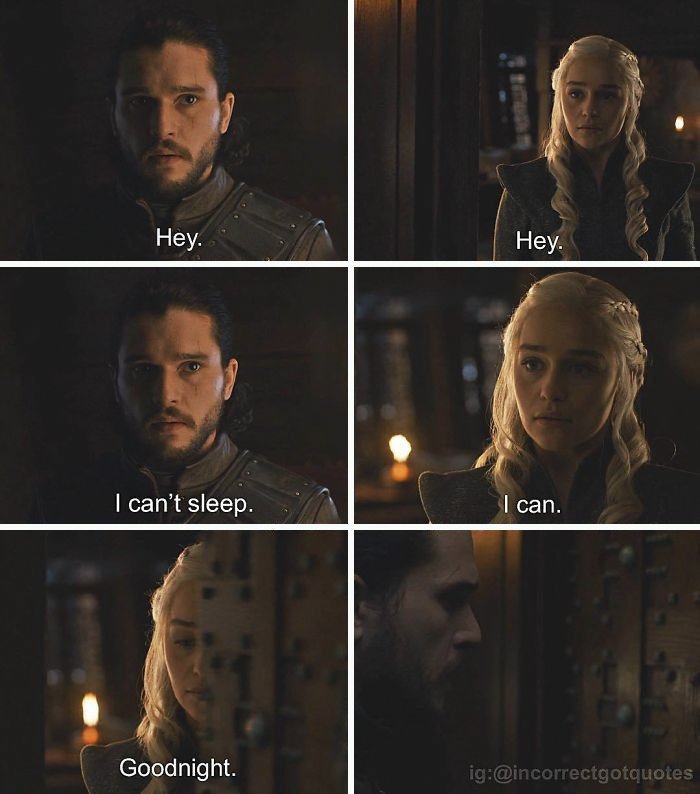 We all feel for poor Jamie.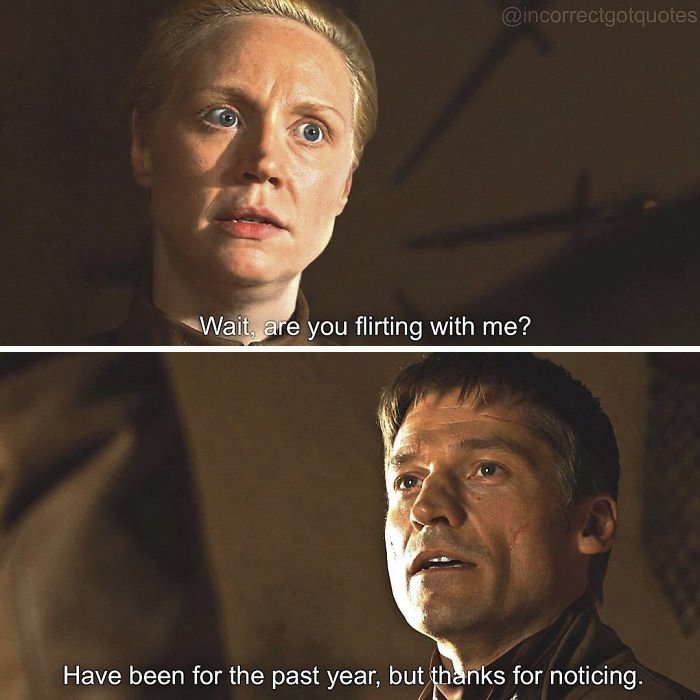 Cersei gotta do her thing.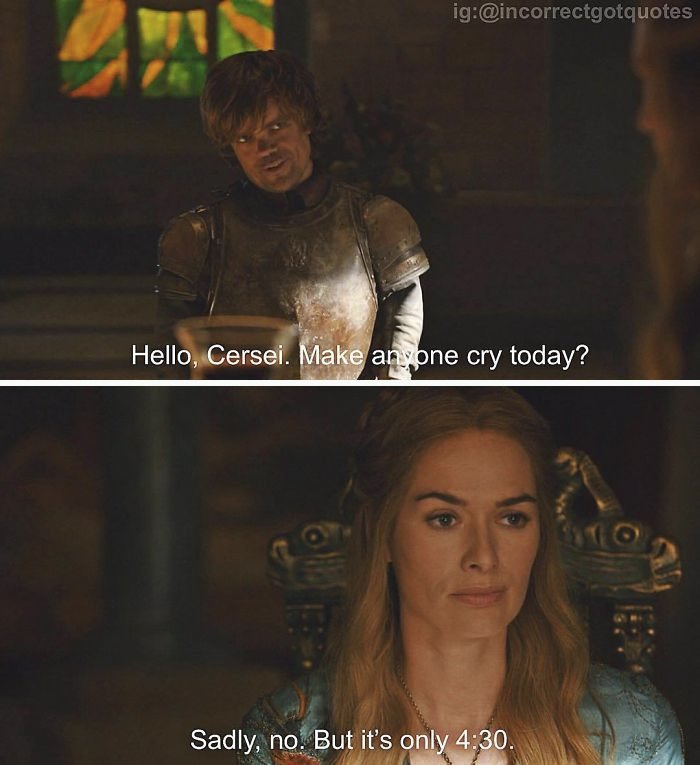 Bad timing, Jon.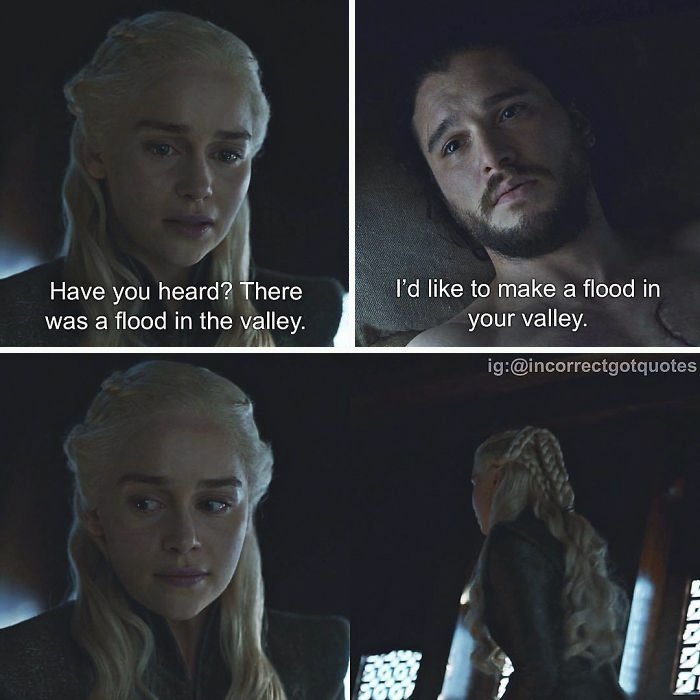 You don't mess with Brienne of Tarth.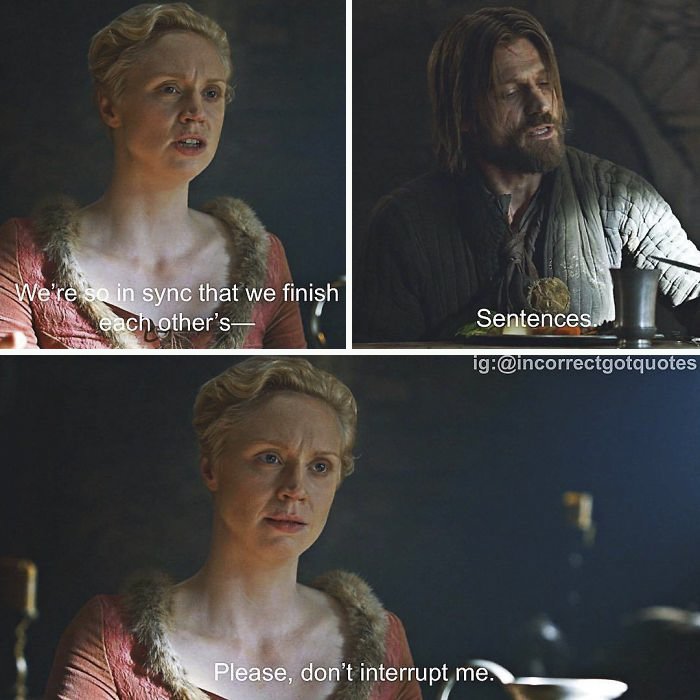 You know nothing Jon Snow!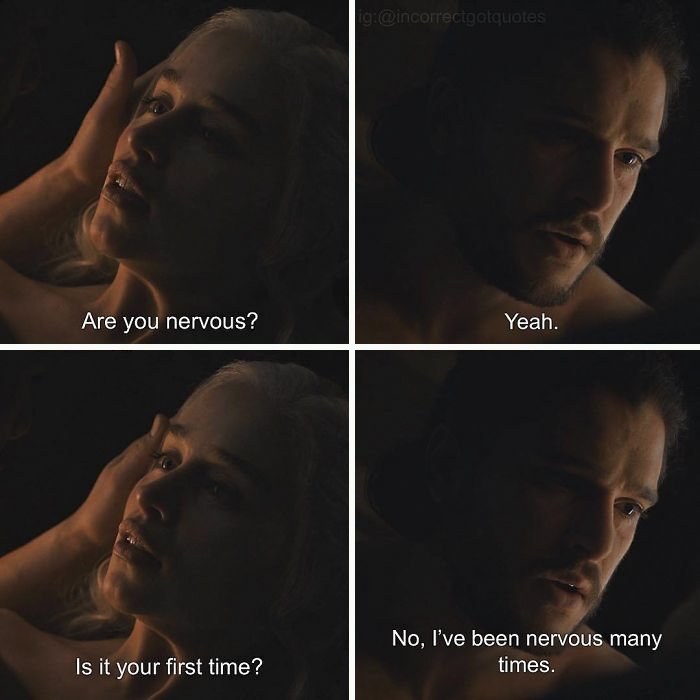 Just Jon being Jon.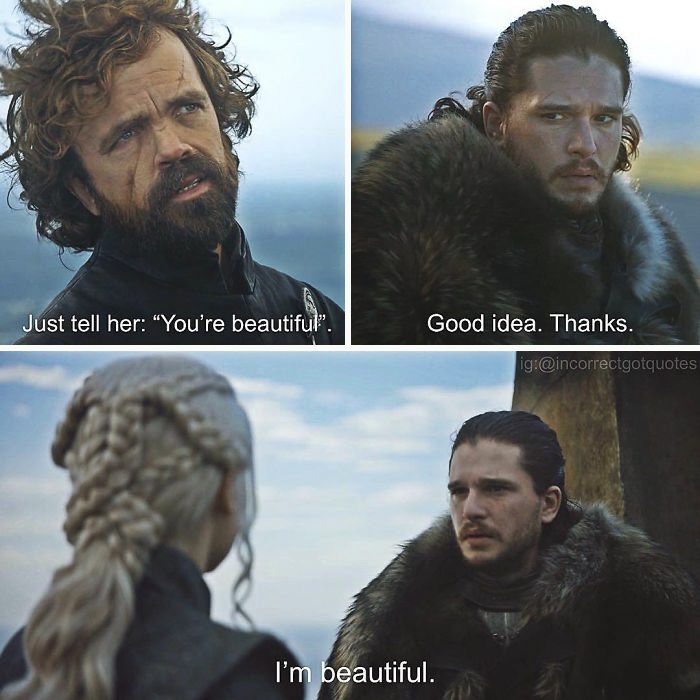 Khaleesi doesn't take orders.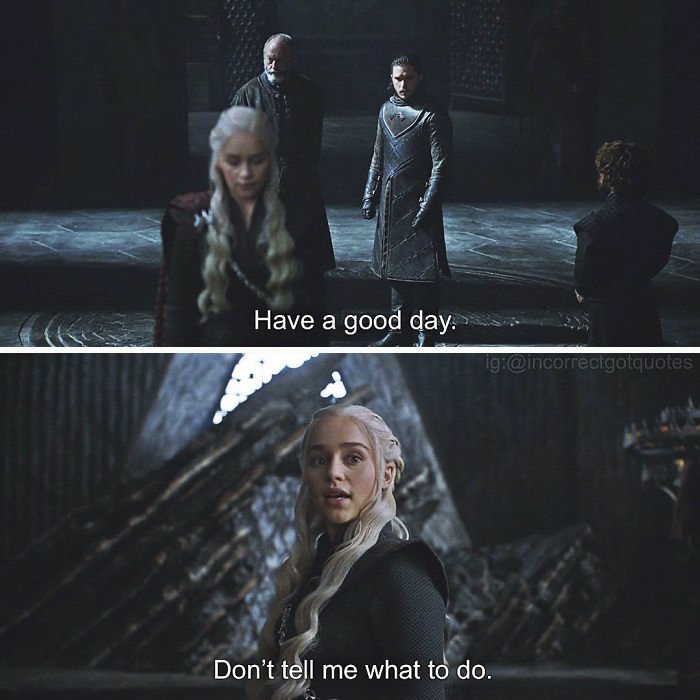 Truer words have never been spoken.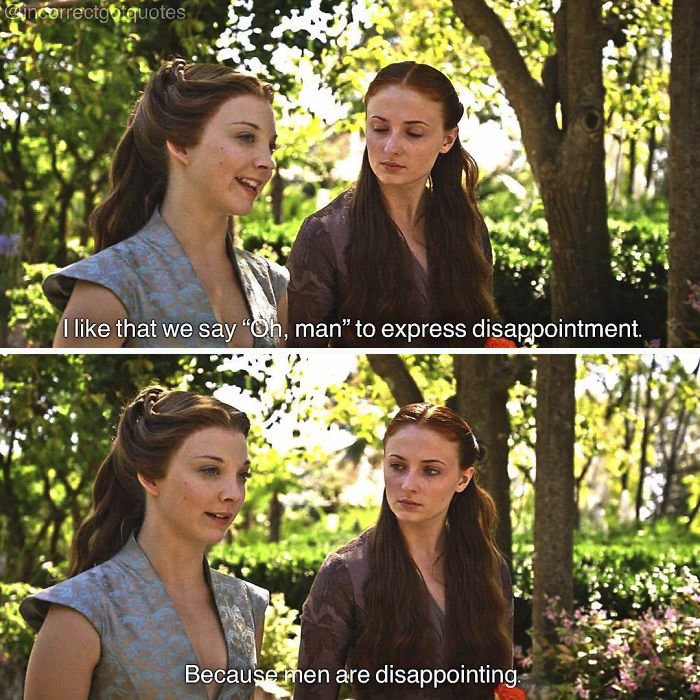 All eyes on Jon, always.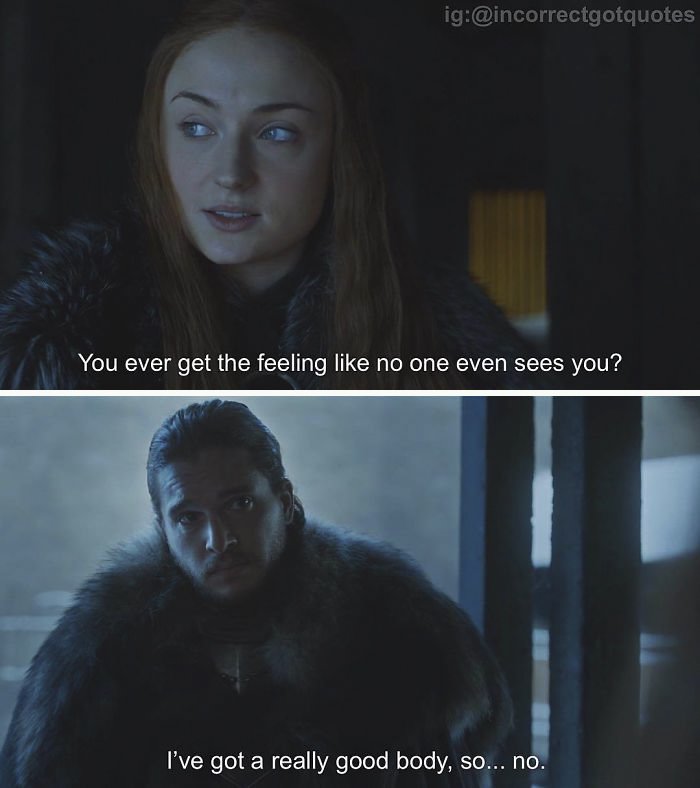 You can follow them here for more such stuff.