Unless you've been living under a rock, you'd already know what path breaking moment in Indian TV this is. 
Simar of Sasural Simar Ka fame just turned into a..wait-for-it.. goddamn housefly!
Well, we've taken loads of shit from Sasural Simar Ka in the past, but this, by far, has to be the most outrageous track to have ever been aired on Indian TV. And mind you, we've had Ekta Kapoor shows! There was a time when we cursed the idiot box for those saas-bahu shows and longed for something fantastic, something that will make us jump from our seats, some show that we can boast about when our friends talked of Walter White or Don Draper. 
But the Indian TV just won't innovate. Well guess what, it just did. For worse. Turns out, it's the season of mutants on Indian TV and we're actually scared. Because they're working.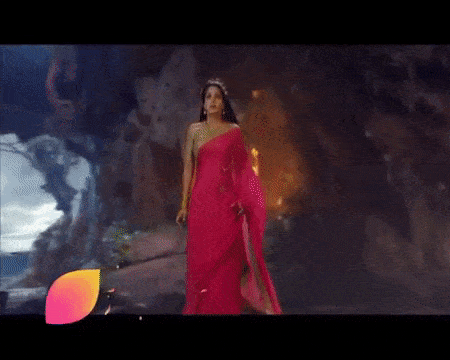 Sasural Simar Ka isn't the only show that's proudly hosting these insane plots. We found out that the insanity goes much deeper than this one particular serial. The Indian television creators want to tap into the audience who still believes in black magic & superstitions and considering people still donate their wealth in the name of babas and their aashirwads in our society, there's a fair chance they'll believe in mutants on their prime time TV slot everyday too! And guess what, they're right!
Here're our pick of mutants from the Indian telly tube that (do not) deserve your time and attention:
1. The Mystique 'Vishkanya'
Superpower: Tuns blue at will
Trust Indian TV to pull off what big budget Hollywood movies like X-Men do with their exorbitant budgets! Meet the poison girl or Vishkanya who can turn blue at her will. She must be a hit at costume parties!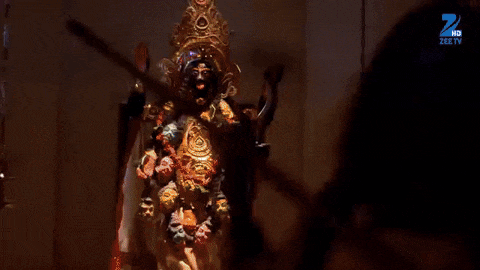 2. The Human Tiger
Superpower: Turns into a Tiger
Karan Kundra can't pull off a Raghu at Roadies, poor chap has been asked to pull off a mutant tiger on his daily show, Yeh Kahan Aa Gaye Hum. Keep trying, Karan. PETA will be so proud.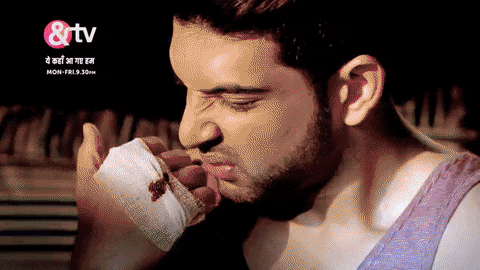 3. The Black Witch
Superpower: Scares off people with her hair
Yeah. So Hollywoodish, right! Except that this witch just won't modernize with time. This one, in Adhuri Kahani Humari, is quarreling over some 'mani' which could very well be her retirement plan. But whatever it is, she ain't getting it. Talk about pissing off witches!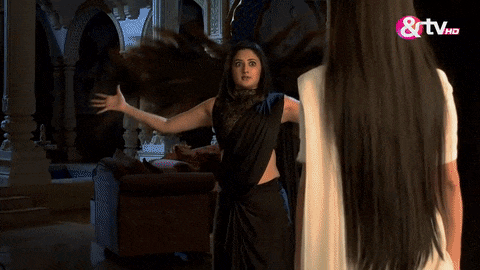 4. The Ichchadhaari Naagin
Superpower: Can swap her form and body at will
It's hard to believe that this is actually the number one show on Indian television right now. If there was a benchmark for toxic TV, this show is it. Survive one episode and you'd be left wondering what the writers of these show have been smoking. Arya Stark got to take some lessons from her!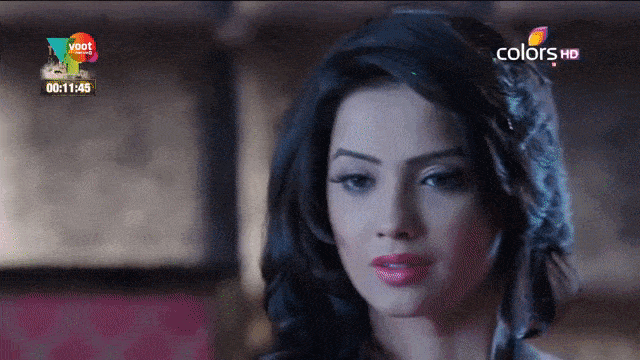 Yeah, that's how she rolls. Deal with it.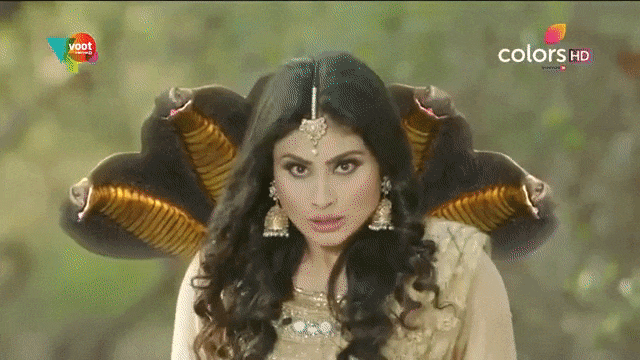 5. The Ichchadhaari Nevla
Superpower: When the going gets tough, he transforms into a Nevla 
That visual just looks wrong on so many levels.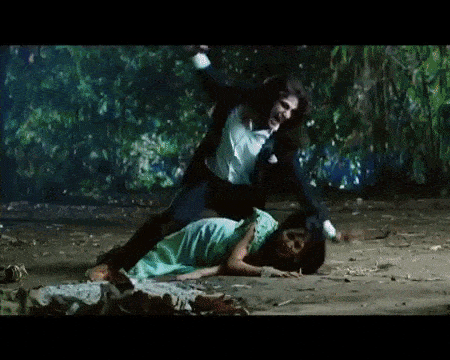 6. Breaking News: The future is just as bad.
If you're hoping for some light at the end of this tunnel, I hate to break your bubble but this tunnel is not ending anytime soon.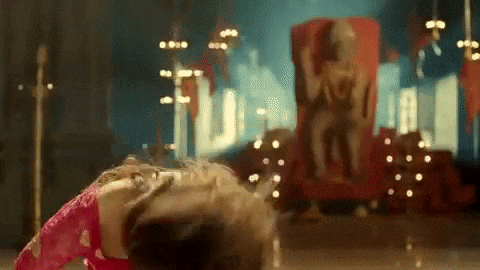 Kill us already, mutants.