Biwi se sex maang lein, toh hum bhikaari

Biwi ko sex mana kar dein, toh hum atyachaari

Aur kisi tarah jugaad laga ke usse sex haasil kar lein na

Toh balaatkaari bhi hum hain.
These are the lines with which Kartik Aaryan begins, yet another monologue, against women and their activities, in the trailer for his latest film, Pati, Patni, Aur Woh.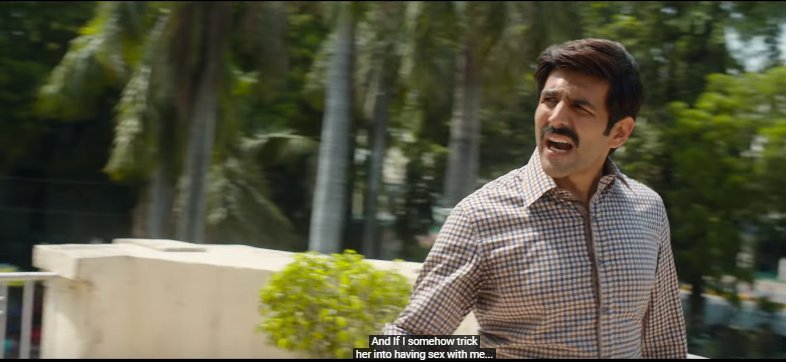 The film, that also stars Bhumi Pednekar and Ananya Pandey in the lead roles, appears to be a comical take on a man's attempt at infidelity. A Biwi No. 1 for the current ages, so to say.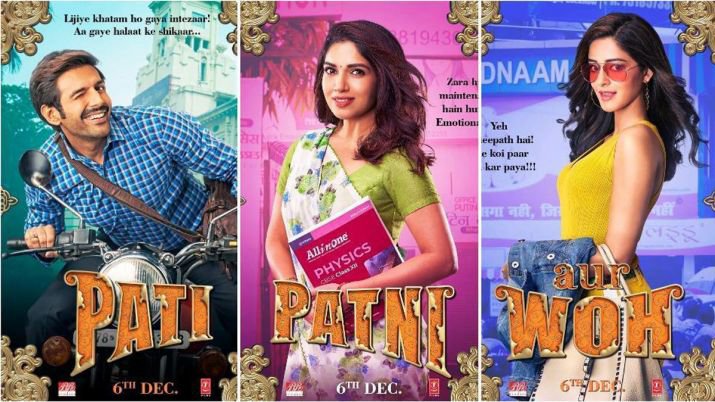 However, as I tried to see the trailer while accepting the movie's premise, the aforementioned dialogue was introduced. And, it is without a doubt, one of the most regressive dialogues I've heard in a comedy movie. And I've heard a fair share of them by now. Like 'iske gender ka tender nahin hua' from Housefull 4.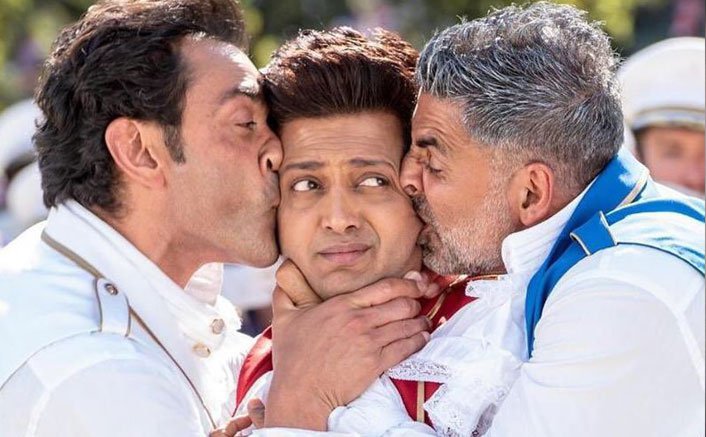 How is it, that in a country that still refuses to accept marital rape as a criminal offense, a casual joke about the same is acceptable? How is it that when a country's capital has the infamous 'nickname' of being a 'rape capital', rape is a topic of joke?
And yet, we go around writing and delivering dialogues such as these. People need to know, sex is not something you 'acquire' ('haasil', as it states in the dialogue) by force or trickery (or 'jugaad'). Because if it is not consensual – by men or women – it is rape. It's no longer sex. 
Bollywood's approach to comedy has far too often been exaggerated. But, the practice to let regressive, problematic, and misogynistic comments fly in the name of comedy, needs to stop. 
Twitterati also raised concerns about the use of such a dialogue in a film being made in today's time and age: 
If you wish to, you can see the trailer here: 
This isn't the first time Bollywood thought rape jokes were funny. But is it too much to hope that it should be the last? It's 2019, we know better. We don't need to promote, or honestly, even accept such jokes in the name of 'comedy'. This is rape culture, not a comedy.