It's safe to assume that corruption has existed since the birth of mankind. It existed in the Roman Empire and it exists even today. We've all faced it, abused it and on some occasions, participated in it as well. The ever-fluctuating moral standard of our society is prone to change easily, especially since it depends on the positions we, as citizens, place ourselves in. But while we may be aware of corruption all around us, somehow, we always need a reminder to put things in perspective. We need to be told that it's the nexus of powerful people that runs the world and we are mere pawns playing our part. 
Our society first got this reminder with the 1983 cult-classic Jaane Bhi Do Yaaro.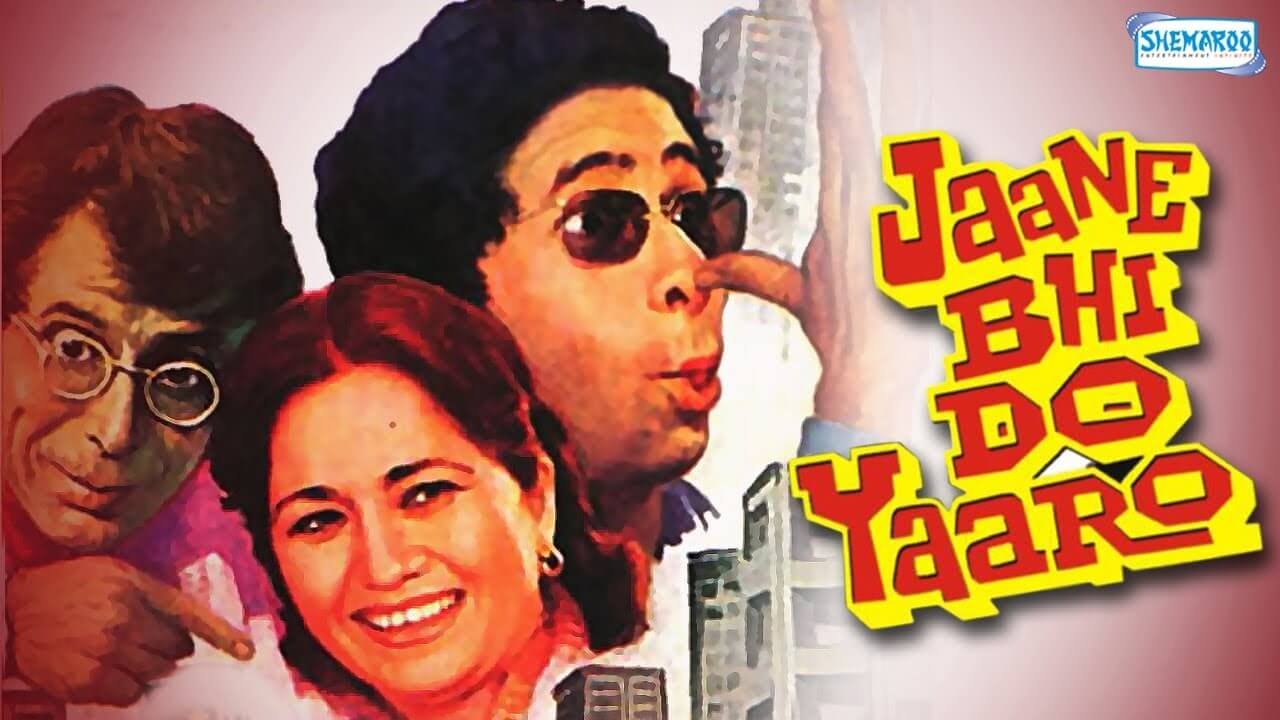 Directed by Kundan Shah, Jaane Bhi Do Yaaro released over 3 decades ago but remains as relevant today, as it was 34 years ago. Most of us weren't around when the film released but thanks to satellite runs on Doordarshan, this film has found a place in all our lives. The film didn't break any box office records either. There were neither popular stars in the cast nor any songs to help with publicity. However, the film found its place among the audience, especially after it was removed from the theatres. 
In fact, the film's re-release in 2012 is testament to its popularity amidst the present generation.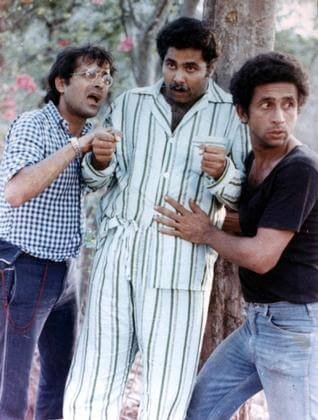 It was a satirical, social commentary that found humour in the darkest of situations.
The film is about two photographers (Naseeruddin Shah & Ravi Baswani) who're struggling to get customers for their photo studio. They participate in a photography competition with a prize money of ₹5,000 (which was a huge amount in those days) and it is then, that they discover a dead body. This leads them to uncover a construction mafia that has joined hands with the political system and even worse, they realise that the media has chosen to take dishonest route as well.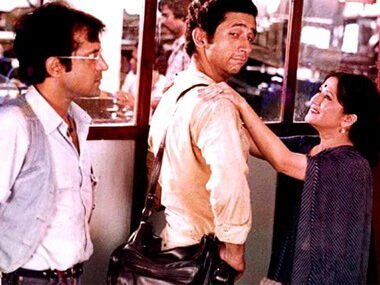 The film's premise is around a flyover that has collapsed and how the people responsible for constructing it are trying to cover up the matter. Unfortunately, things haven't changed much in the past 34 years. Flyovers are still collapsing and the construction mafia still works in close contact with the political machinery. Thereby making the film relevant even now!
But the film does not pick out on problems in our society by giving us a moral lecture. Rather, it takes a comic approach towards things. Vinod & Sudhir (played by Shah & Baswani) uncover the wrongdoings of two construction moguls (played by Pankaj Kapur & Om Puri) and believe that a newspaper journalist will expose them. But they soon realise that the mere idea of good fighting against evil and winning the battle is nothing but a utopian concept.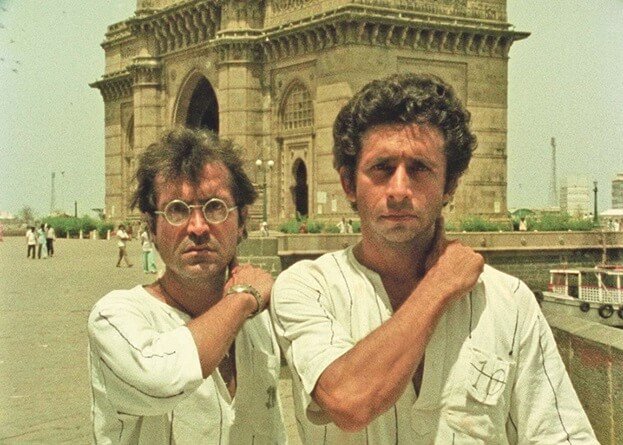 The smart writing of the film offers something new, every time you watch it.
Jaane Bhi Do Yaaro  gave us dialogues that can still make us laugh. "Thoda khao, thoda phenko, bahut mazaa aayega" and "Beta Duryodhan, yeh kya ho raha hai?!" are just two of those gems written by Ranjit Kapoor & Satish Kaushik. 
And who can forget the epic Mahabharat scene?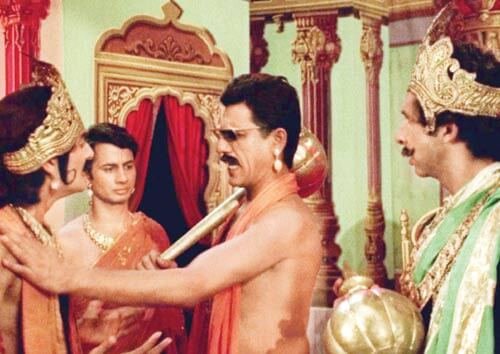 This scene single-handedly brought copious amounts of laughter to an otherwise understated comedy film. Starting with the cheer-haran episode of Mahabharat, the scene eventually turns into a romantic saga of Salim & Anarkali and does not lose the plot for even a second.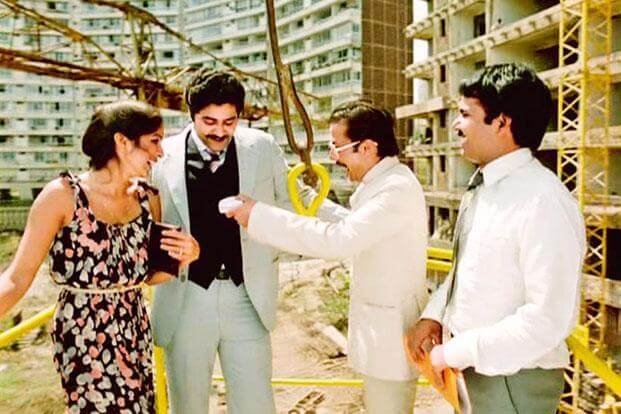 The film has one of the best ensemble casts we've ever seen in Hindi cinema. 
Naseeruddin Shah, Ravi Baswani, Satish Shah, Om Puri, Pankaj Kapur, Satish Kaushik and Neena Gupta were still new in the business when this film was made and truly make the film what it is today. All these actors later became established icons that are still respected in the film industry. It's a rare sight to watch actors of such calibre, all working together.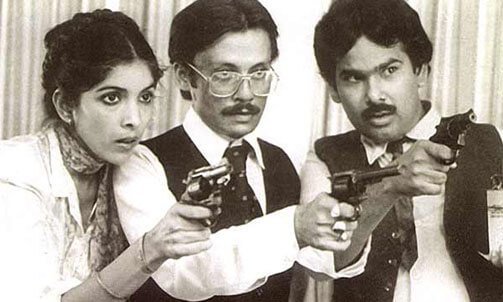 Jaane Bhi Do Yaaro is one of those films which will stay relevant for a long time. It deals with issues that have always plagued the society and continue to do so. It's a timeless film which foreshadows a dystopian society and that too with a pinch of humour.
A rare gem by Indian Cinema!