Siblings and actors Janhvi Kapoor and Arjun Kapoor graced the Koffee couch in one of the most interesting episodes of Koffee WIth Karan in 2018.
And well, the siblings did not disappoint. Yet another reason why we are looking forward to Jahnvi Kapoor's upcoming appearance on the second episode of Koffee With Karan Season 7 with Sara Ali Khan.
From teasing each other about their respective love lives to talking about finding comfort in each other during the tough times…. the warm relationship between the siblings was palpable and how!
1. When Arjun was every sibling ever and teased Janhvi for trying to be too demure. 
When Janhvi commented that she does not know what hook-up means, in the hopes that Karan would spare her from uncomfortable questions (you really should know better Janhvi!), Arjun was the first one to make fun of her.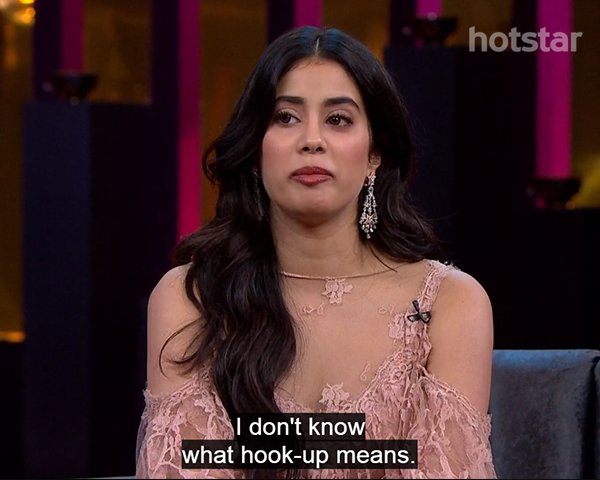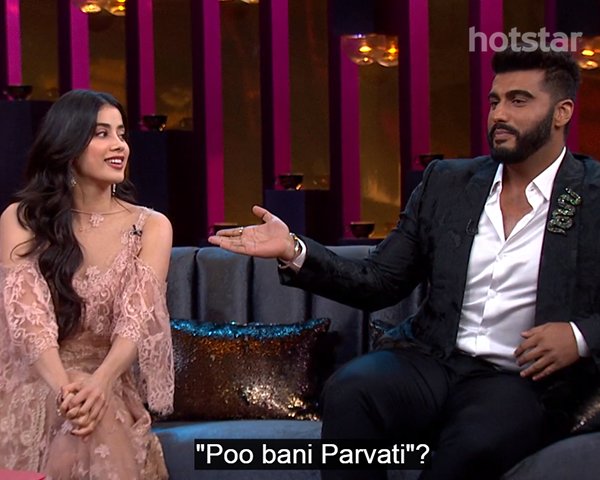 2. When Arjun mocked Janhvi's use of the word 'swell' because when has a brother not teased a sister like that?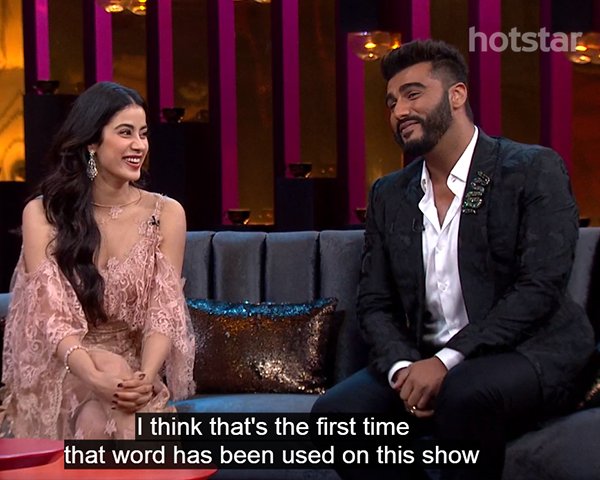 3. When Arjun was all praises for the commendable way in which Janhvi and Khushi conducted themselves after their mother's untimely demise.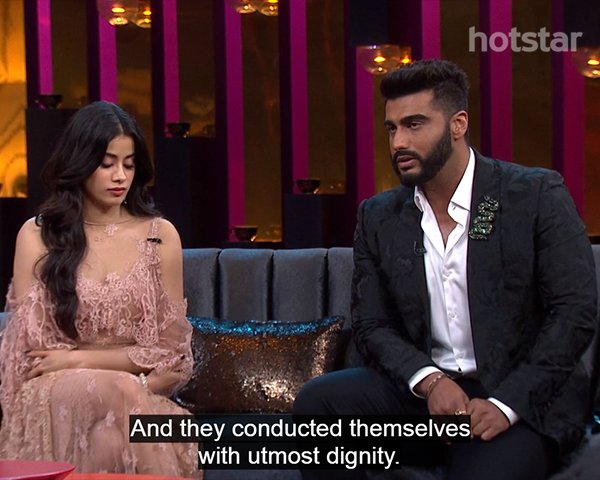 Because sometimes, it is the love and support of family that counts the most. 
4. When the two commented on how their father favored their youngest sister Khushi Kapoor the most, and they are now just used to the 'second hand' treatment.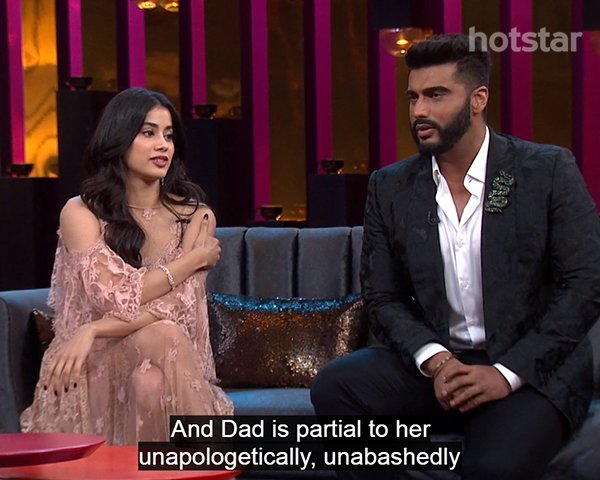 Well, we all know parents have a favorite child (in my case it's my elder sister!). 
5. When Arjun joined Karan in asking (read teasing) about Janhvi's alleged relationship with fellow actor Ishaan Khatter.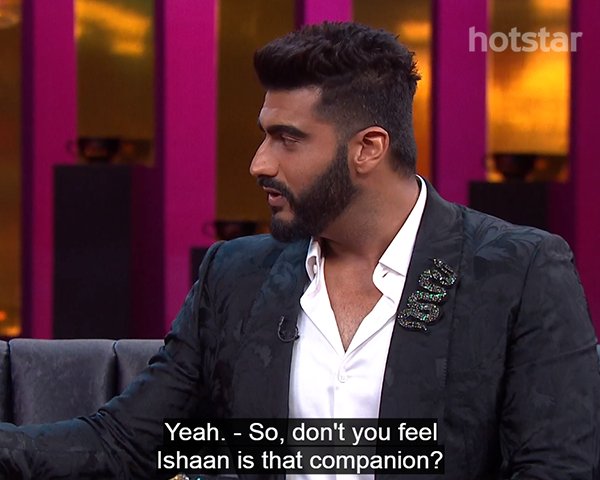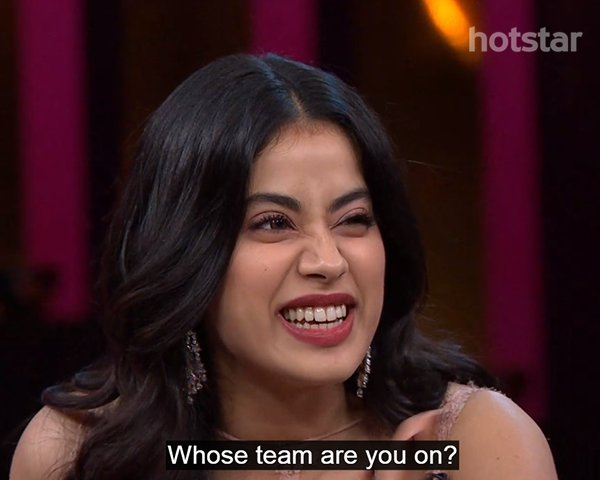 6. And when Janhvi expertly turned the tables by asking about Arjun's relationship status.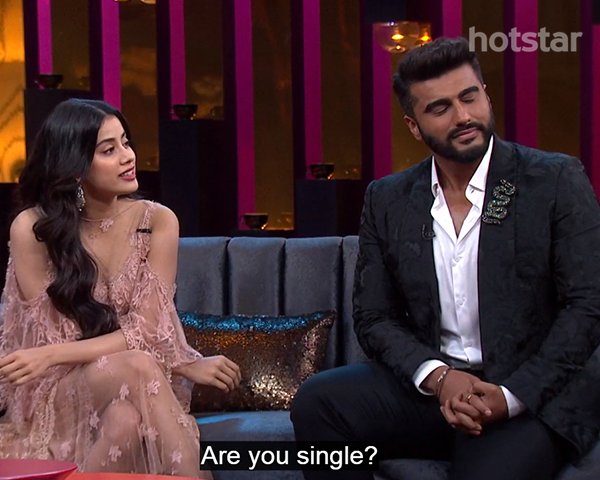 7. When the two discussed Janhvi's eccentric (read creepy) habits from childhood and Arjun was legit scared of her.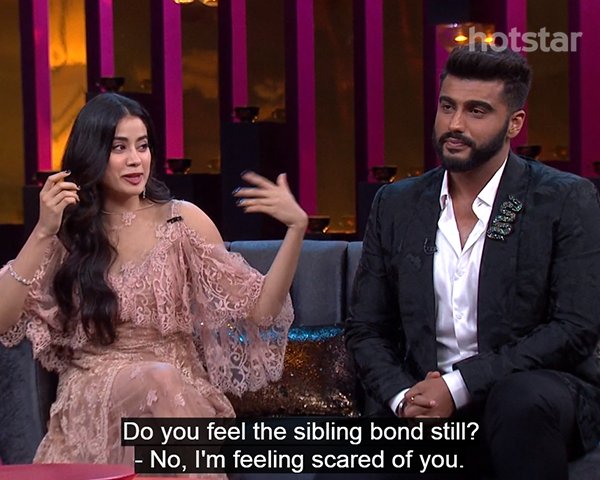 I think all of us – at some point in our lives – have thought that our siblings have possible psychopathic tendencies (or is that just me?). 
8.  When Arjun called Janhvi out on her rapid-fire responses.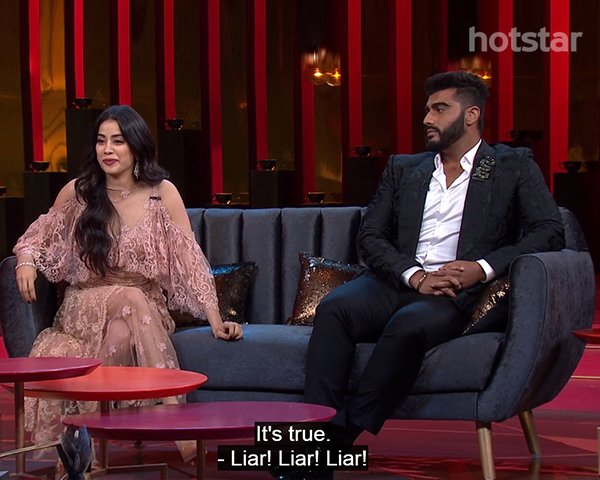 Because if a brother does not make an embarrassing situation even more embarrassing, is he even fulfilling his brotherly duties?
9. And when Arjun could not help but laugh at Janhvi's responses.
This was Janhvi's response to what Ishaan Khatter's Instagram bio would read like. 
"Ishaan? I live beyond the clouds."
And this was Arjun's reaction.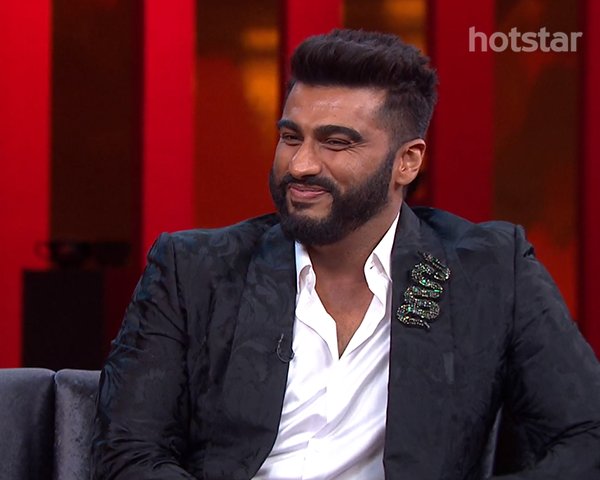 10. When Arjun lost the Koffee hamper and acted like a sore loser because, no one wants to lose to their siblings!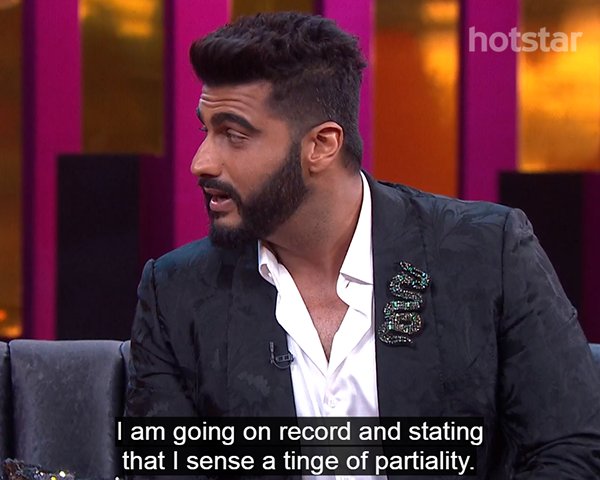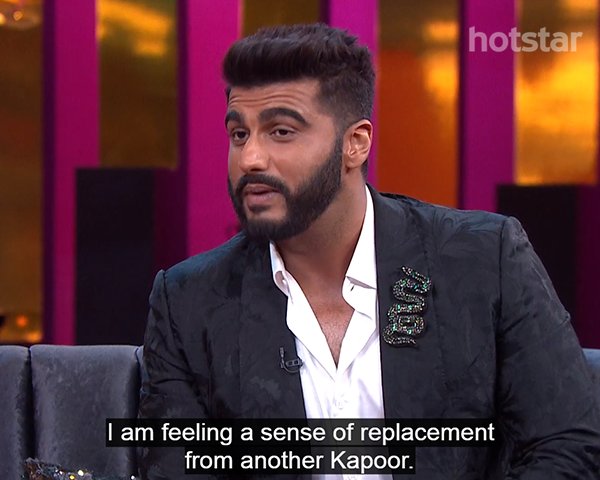 11. When Arjun was convinced that Karan and Janhvi were plotting to let Janhvi win.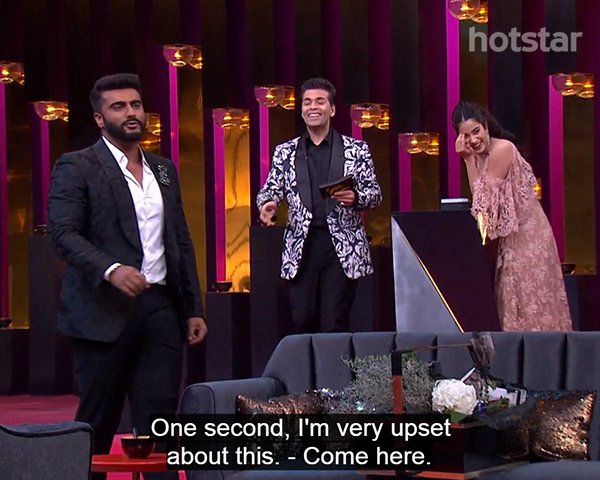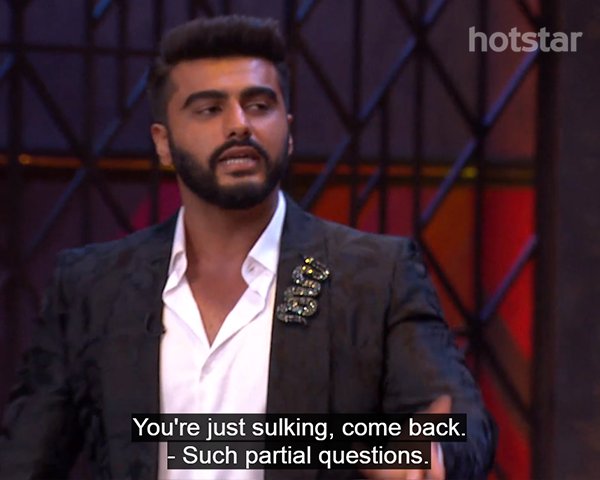 Did we already mention that he was a sore loser – like an elder sibling?
12. When Arjun physically did not let Janhvi complete her task, because everyone knows – the winner of a silly sibling fight is the real winner after all.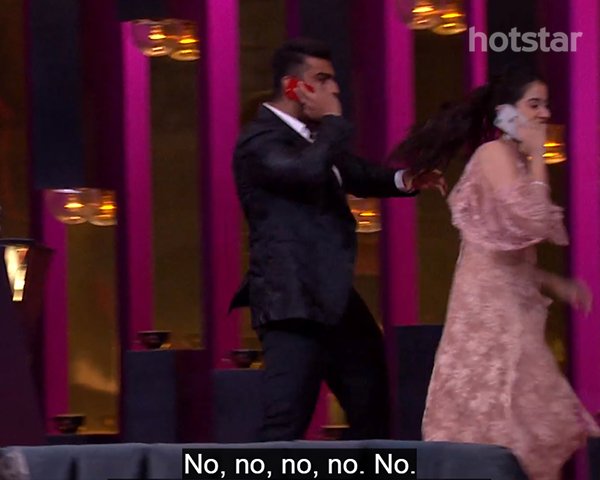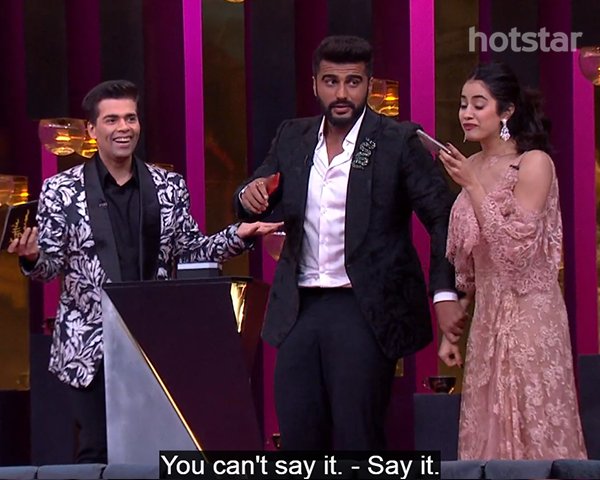 13. And when Janhvi had the perfect reaction to losing to her brother.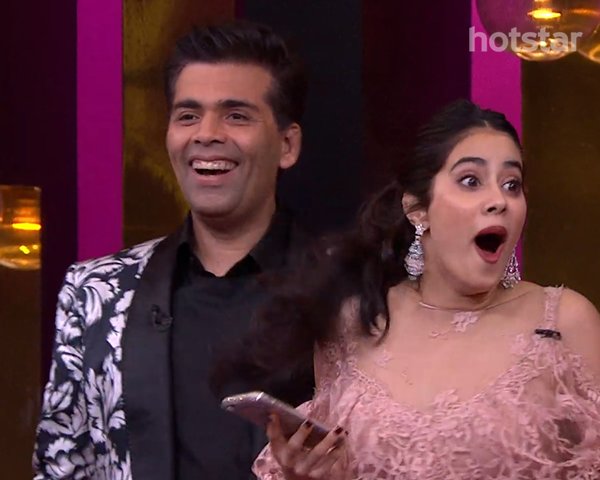 Well, the season 6 of Koffee with Karan has proved that nothing lights up the Koffee couch better than some good, old-fashioned and fun family dynamics. 
All images sourced from Hotstar. 
Watch the complete episode on Hotstar here.