Recently, news anchor and journalist Ravish Kumar interviewed lyricist Javed Akhtar about the ongoing Lok Sabha elections, the heavy 'religious' fervor of the campaigns, and what it means for the nation as a whole.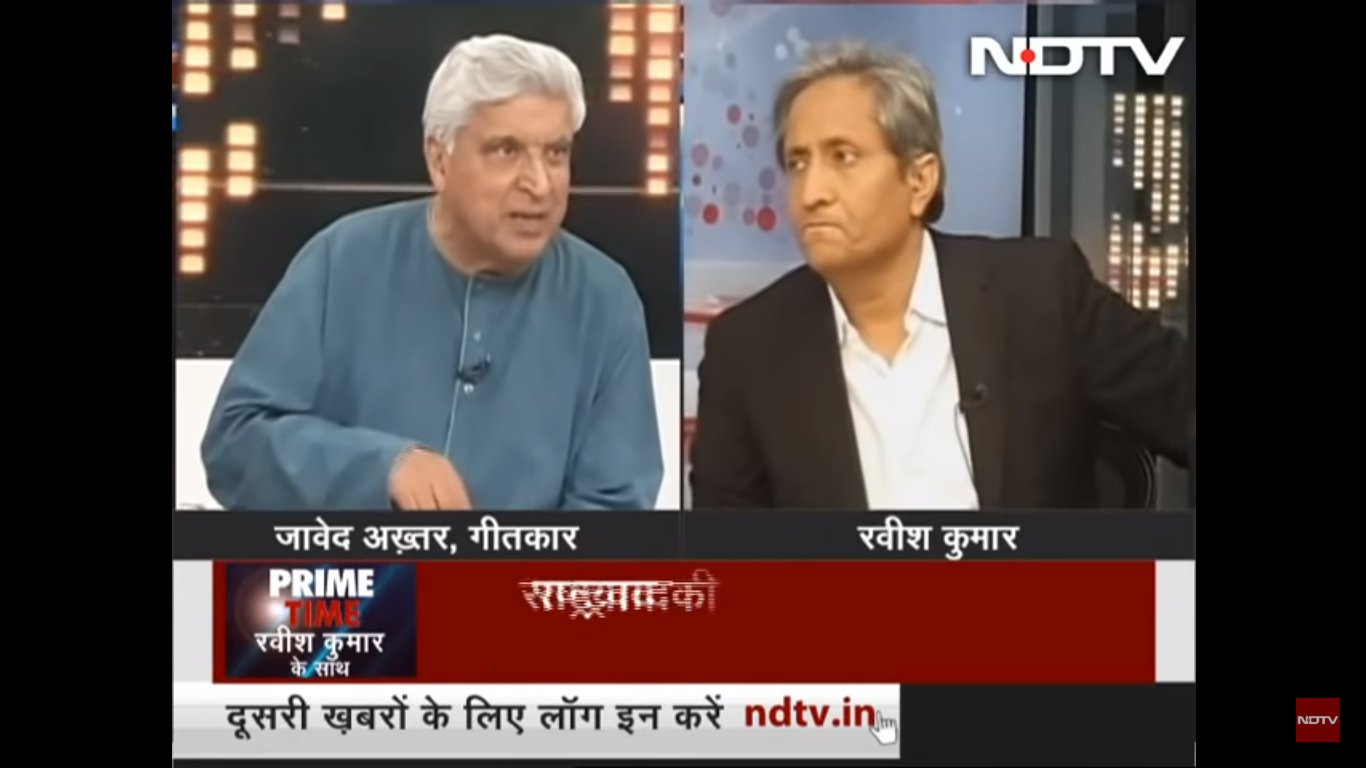 During the approximately 40-minute-long interview, the two touched on various topics that affect the nation as a whole, and naturally, are reflected in the film industry as well. 
Ravish brought up how, compared to Hollywood, within the Hindi film industry only a handful of stars actually speak up on important political matters. Many people have also pointed out the same on social media channels. But Javed Akhtar's logical and structured response made perfect sense.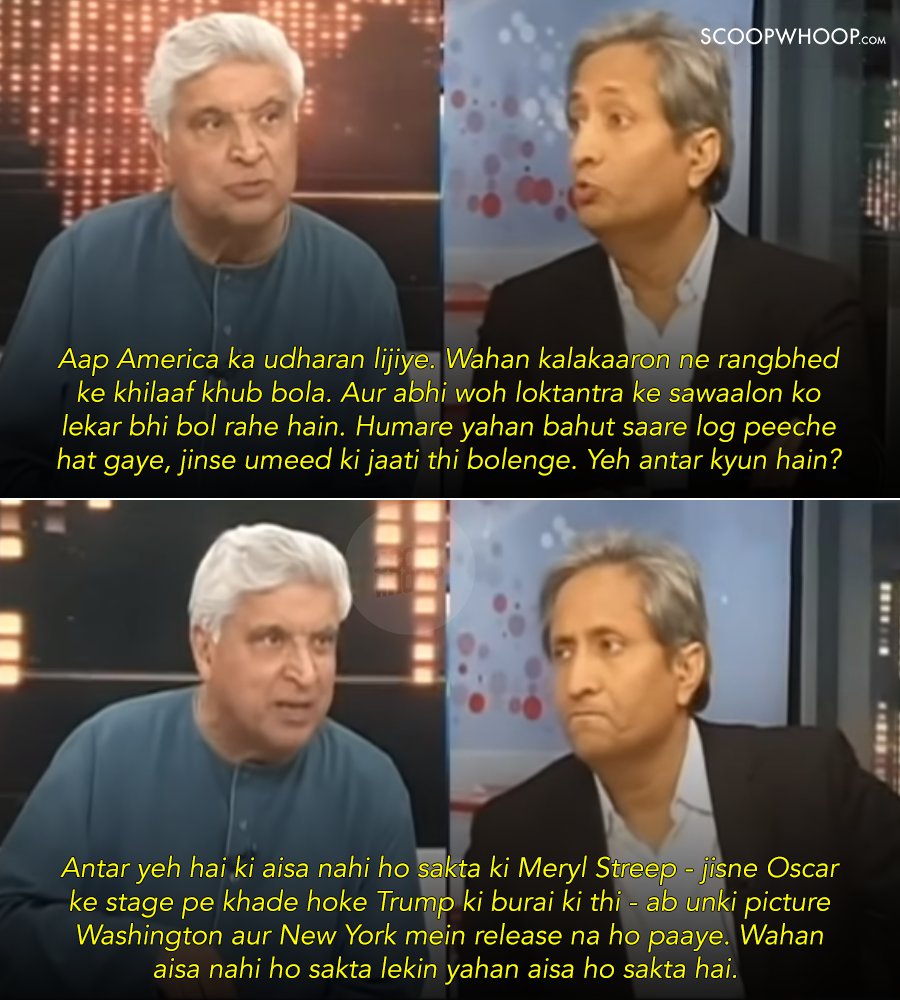 Javed Akhtar also compared India and America, but in terms of the security individuals are granted, and brought home his point with an example of the fate Aamir Khan's movie suffered when he took a stand.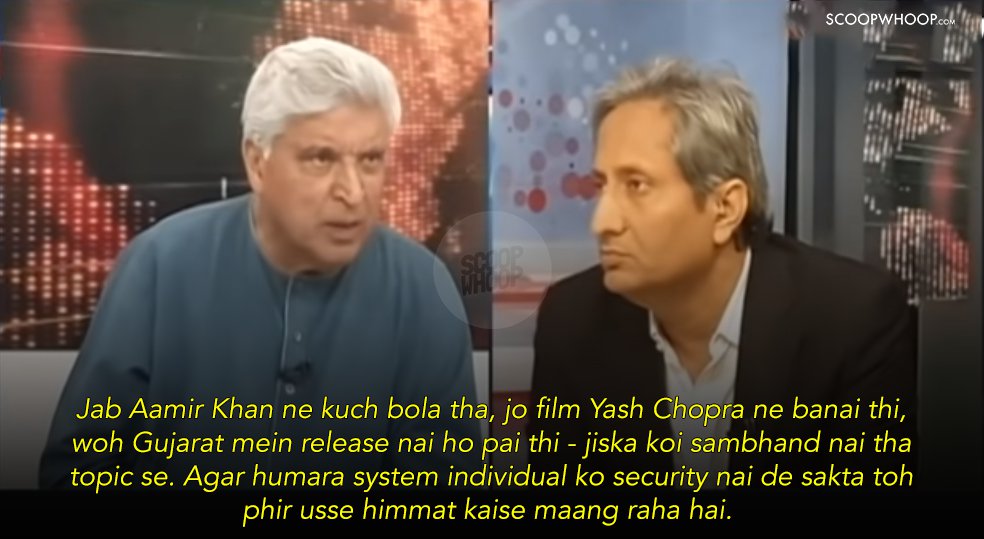 Ravish stated how there are individuals who continue to call out political leaders, despite security threat. Javed Akhtar responded that it may be admirable, but it is not a compulsion for every citizen.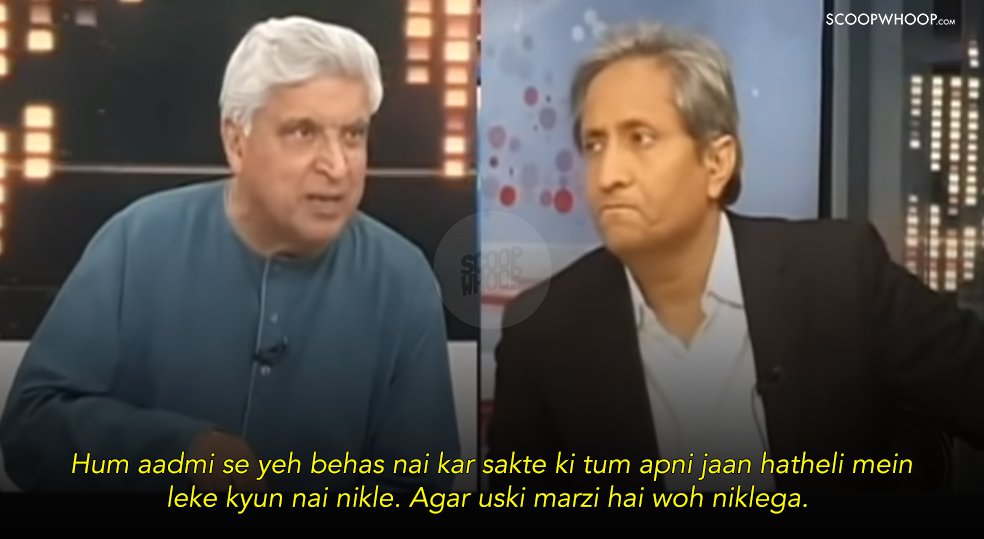 Both of them touched on various topics and the whole interview deserves a watch for how logical the conversation was. Watch the aforementioned discussion from 8:45 here:  
By the very nature of being a democracy, a nation creates a space for dissent and discussion. And such interviews being a rarity make them much more important.