A story about a Muslim ruler and king, and a Hindu Rajput princess had claimed the fascination of the Indian audience, long before Padmavaat appeared on the scene. I am talking about Jodhaa Akbar, of course, the 2008 epic historical fiction and romance by director Ashutosh Gowarikar. The film that had, for me at least, already taken the top spot in the list of epic historical romances. No amount of trilogies by Bhansali would live to take that place. Jodhaa Akbar is fictional, as I knew when I watched the film, as most of us who care to pay attention to history knew. But it did not lack in historical significance, at least not in terms of romance.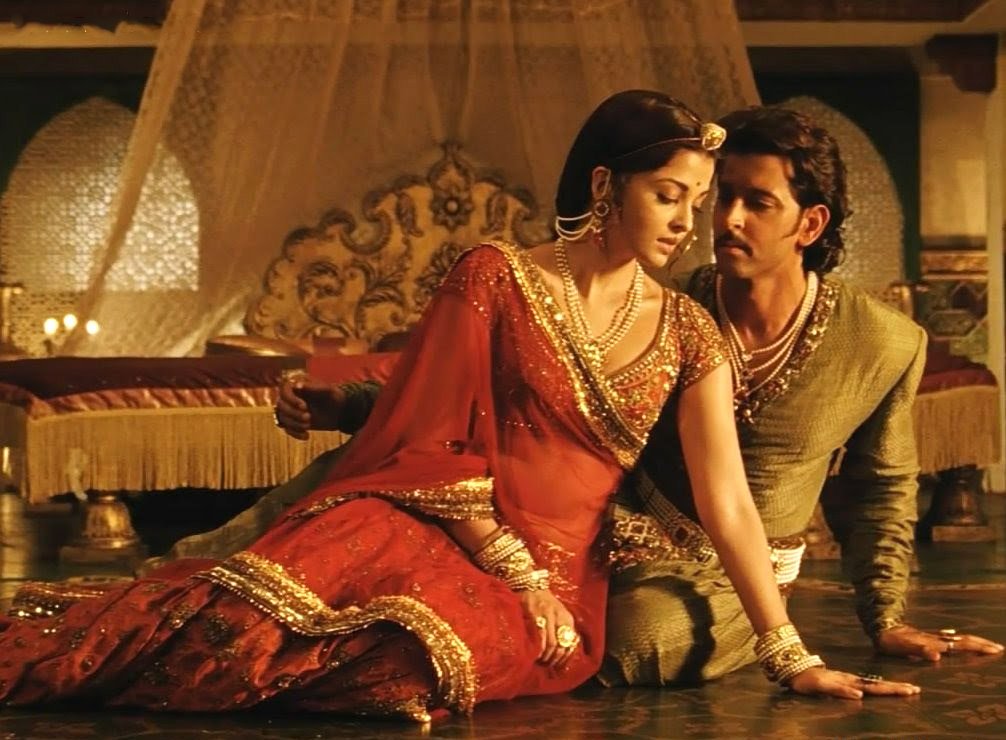 What made this film stand out? I may not be the best person to critique this film, I am not a historian, I am not a filmmaker, neither am I a member of a certain infamous Rajput faction. What I am though, is an avid film watcher, someone who loves romance (the good kind) and a person who has watched this particular cinematic extravaganza six times. Here I would just like to add that the film has a runtime of about four hours, which means, I have indeed spent an entire day, a whole 24 hours watching Aishwarya Rai's Jodhaa romance Hrithik Roshan's Akbar. So when I tell that this romance was lit, you know I am not spewing nonsense.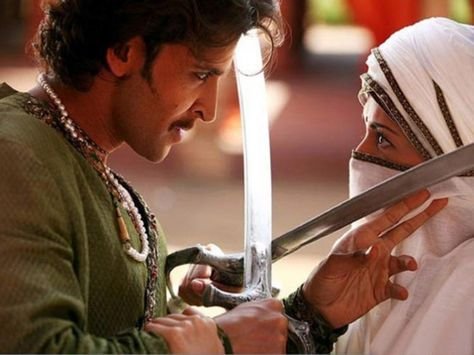 Before Jodhaa Akbar, Gowarikar gave us Lagaan, his other masterpiece (according to some people, I have always been very unimpressed by Cricket and Aamir Khan). The film handled the historical essence quite well, but it only set up the stage for the romance. Which the filmmaker achieved in his 2008 magnum opus. Everything from the aesthetical shots, the cinematograpy, to even the no-makeup makeup of Aishwarya, lend a air of classy, regal, and dream-like element to the film. 
The plot itself sets up the characters for a love story of epic proportions. In the 14th century, Hindus and Muslims were on the exact opposite sides, not unlike today, but it raised far more brows and swords back then. So the alliance between a Mughal king and a Hindu princess, albeit political in nature at first, was almost blasphemous. They were destined to be miserable in their marriage, with nothing in common, with worlds between them. They were stuck with a lifetime of surrendering to an unhappy fate. And when two people doomed to unhappiness find happiness and love, in each other no less, it is a story to behold.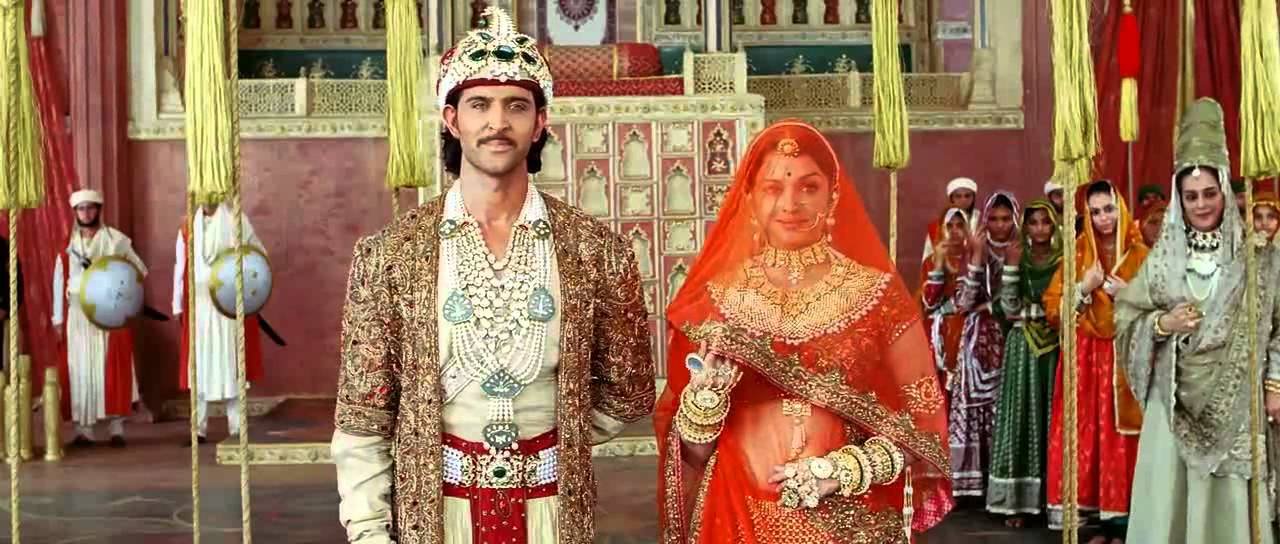 All through this back and forth of stolen glances, of hiding behind curtains to glance at your beloved, of words felt but never said, of emotions that threaten to topple empires, was the magnificent tunes of A.R.Rehman. From the moment Akbar sets eyes on Jodhaa in her temple (which he built inside a Muslim fort, in a Muslim kingdom by the way, epic romance anyone?) and we hear Man Mohana in the background, it not only mesmerises us but the emperor himself. To the intensely romantic Inn Lamhon Ke Daman Mein, that marks the culmination of their tensed romance. To the breathtaking Khawja Mere Khawaja, which was the original Kun Faya Kun. The music does not let you down, in fact, it lifts you and the entire film up into a realm of legend.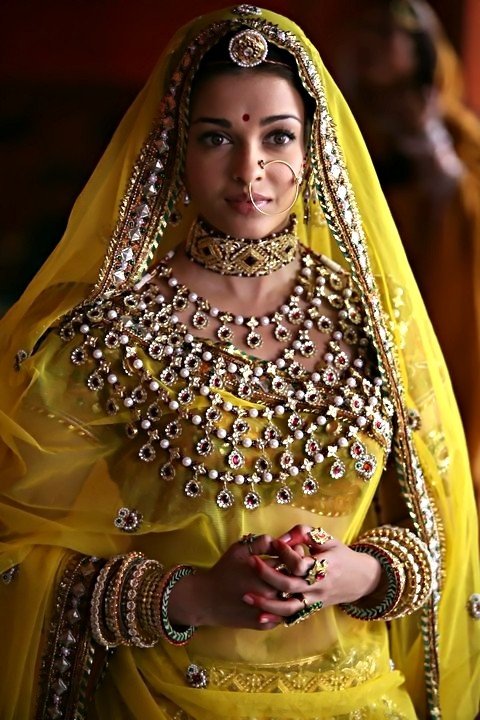 No talk of this film is finished without the mention of the beauty that was the costumes. Designer Neeta Lulla quite literally blew life into these characters. The clothes were nothing short of gorgeous. She had earlier designed for Devdas, but definitely bested herself in this film. The costumes didn't feel like costumes, which was a great task. Everything felt like it belonged where it was. It was impossible to take your eyes off of Aishwarya Rai. The perfectly sculpted lehengas, sculpted because they fit like they were stitched onto her willowy form, made her into a subtly romantic goddess. They hugged, clinched, and twirled in just the right ways to make her appear like a mythical creature of romance.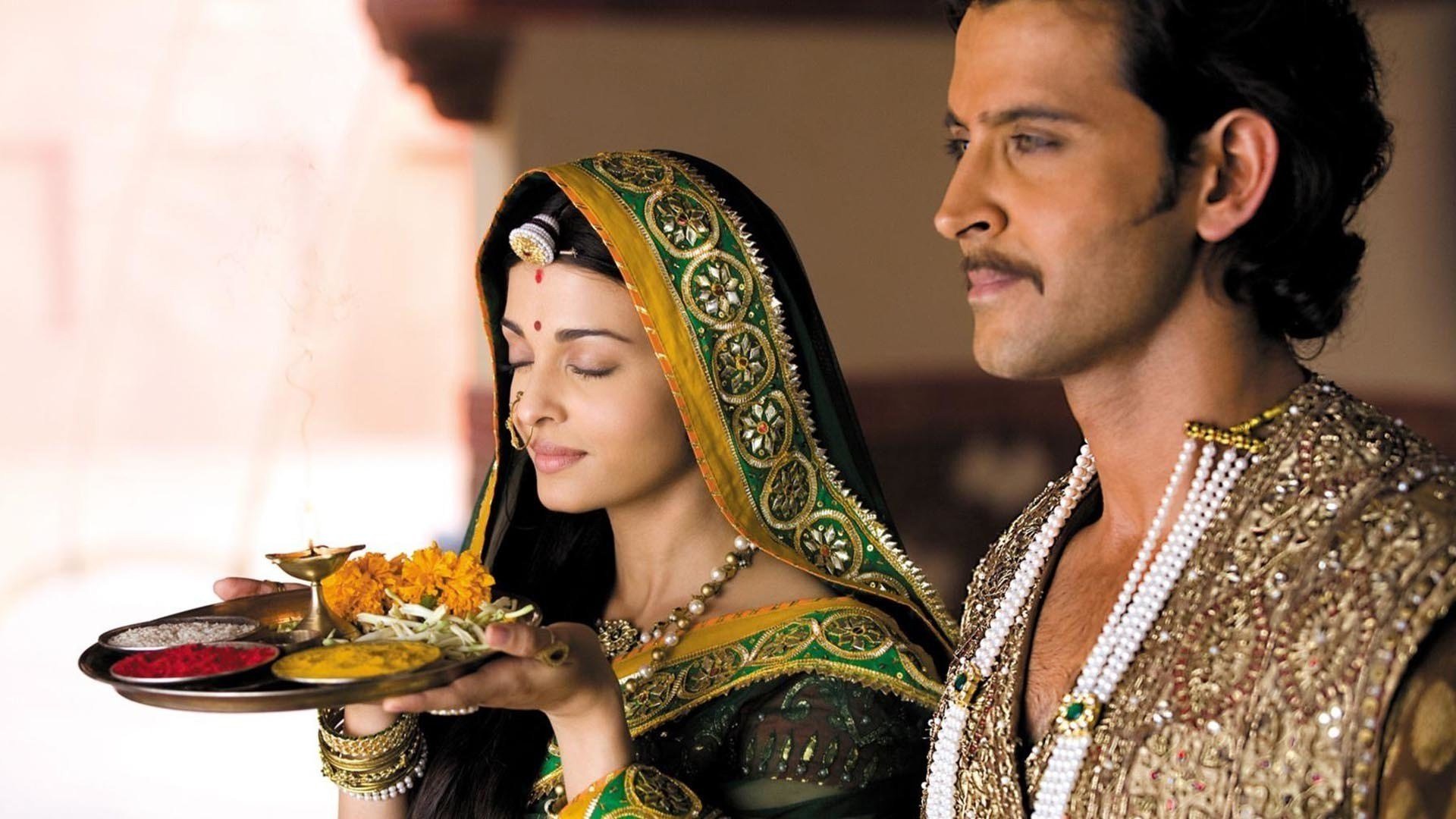 Gowarikar really held up in his role as the director, lending a subtle air of want and the desperation for love throughout the entire film. What started off as strangers poised against each other, in almost defensive stances, but always under the surface, always keeping it in check, transforms into a quiet love, which is again left to simmer. It is like a biryani (pardon the Mughal reference) cooking slowly, creating something delicious, but nothing happening outside. And when you finally get to open it, it is an outpouring of aromas and is delectable. Jodhaa and Akbar's love on screen was like that biryani pot. When finally you see the two of them come together, after numerous instances when you think the biryani is as good as lost, it is a whole lot of satisfaction. Their love does win over all odds, and what is a good love story, if not that?