Kader Khan was one of the finest actors in the film industry, and his impeccable comic timing made him a favorite of the audience and directors. He was also a brilliant screenwriter and dialogue writer, and from giving Bollywood some of the most memorable dialogues to iconic characters, Kader Khan's contribution to Hindi cinema can never be forgotten or ignored.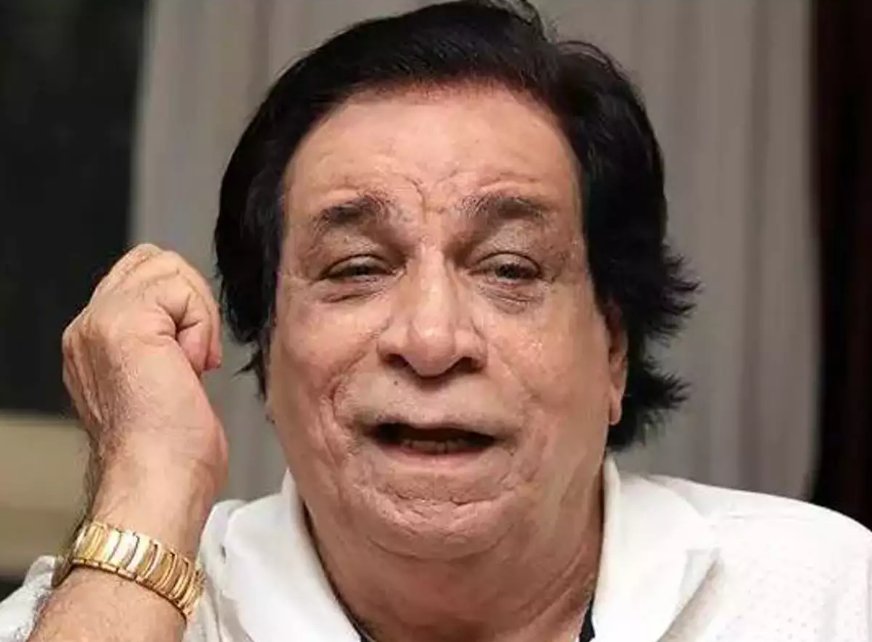 He acted in over 300 films in his career and wrote dialogues for as many as 250 films, if not more. Though it's hard to pick the best from the vast volume of work, here are some movies that offer a glimpse of the genius that he was: 
1. Sikka
Sikka was one of the first films for which Kader Khan earned a Filmfare nomination for 'Best Comedian'. Though the movie starred Dharmendra, Jackie Shroff, Moushumi Chatterjee, and Dimple Kapadia in the lead roles, Kader Khan's comical presence was widely appreciated.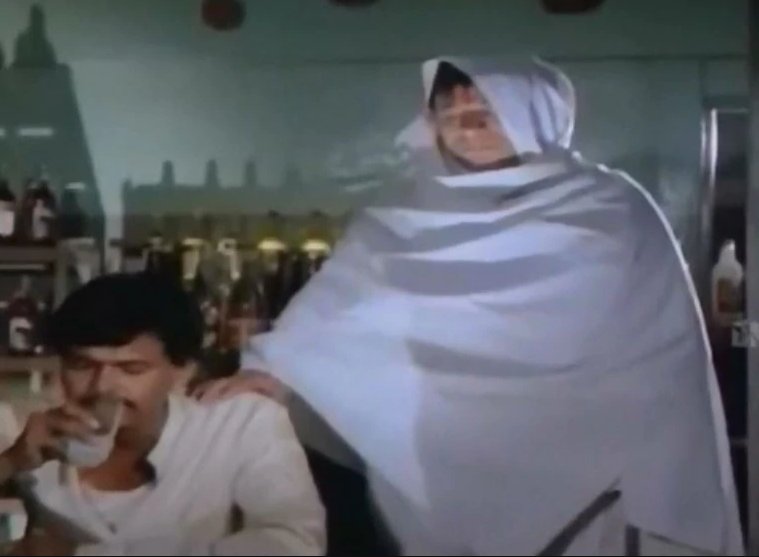 2. Baap Numbri Beta Das Numbri
As Kader Khan's popularity with the audience grew, he was offered movies where he was more than just a comic character. Like with Baap Numbri Beta Das Numbri, where he played the lead role with Shakti Kapoor and managed to wow the audience with this acting chops. In fact, it was one of the highest grossing films of the 90s, and Kader Khan even won the Filmfare award for the Best Comedian for it.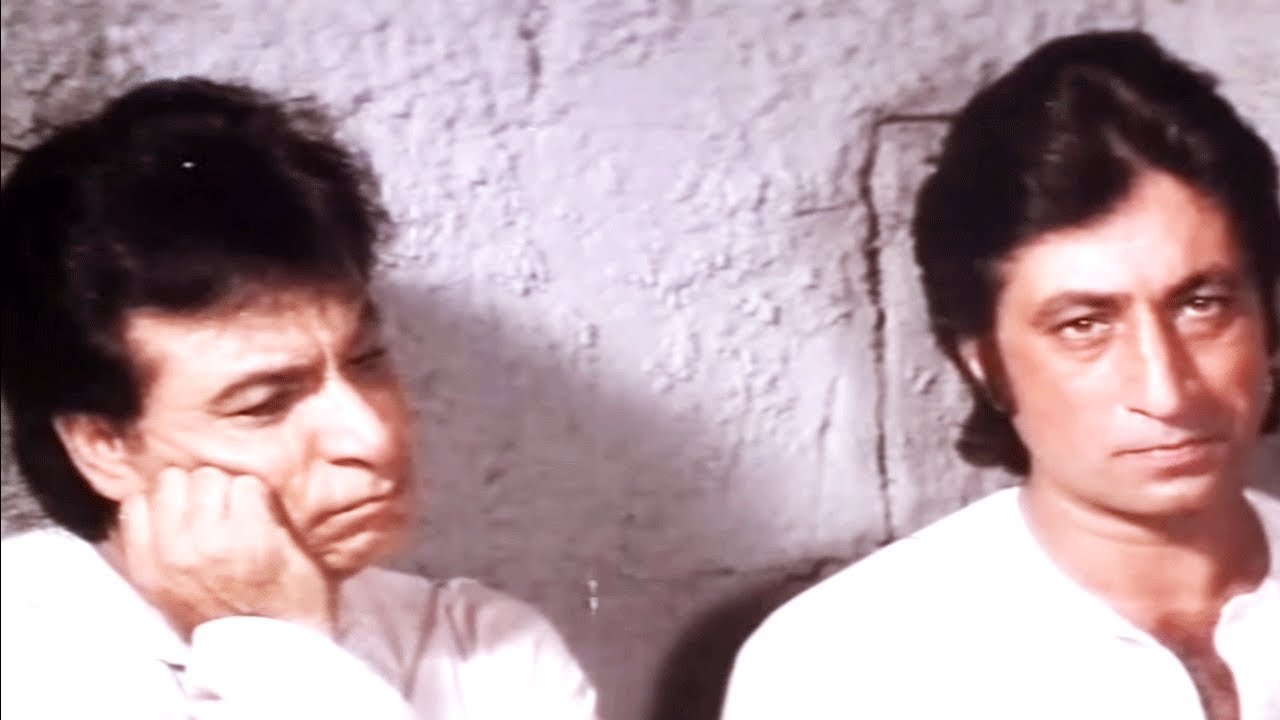 3. Judwaa
In the original movie, starring Salman Khan, Karishma Kapoor, and Rambha, Kader Khan played the role of Karishma Kapoor's father and was absolutely adorable as a concerned, lovable father. As 'Sharma saab', he's the comical voice of concern, and it was a joy to watch him in his element on the screen. 
4. Mujhse Shaadi Karogi
From the 90s to 2000s, Kader Khan aced multiple comic roles and yet managed to differentiate his characters with apparent ease. Like when he played the role of Mr. Duggal and managed to steal the limelight even with limited screen space.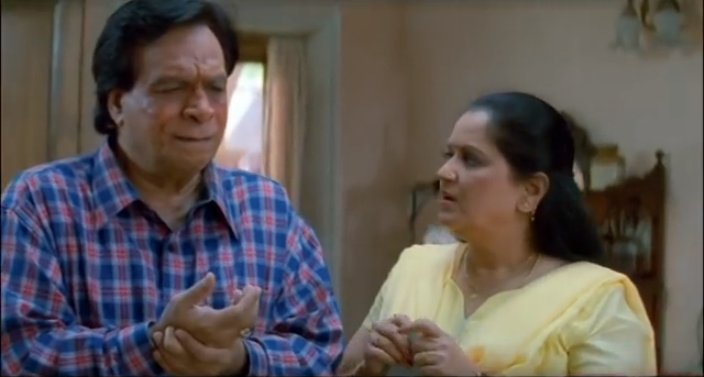 5. Haseena Maan Jaayegi
David Dhawan, Govinda, and Kader Khan were easily the most popular trio of the 90s, who guaranteed a success simply by coming together for a movie; and Haseena Maan Jaayegi was no different. As the frustrated father of two good-for-nothing sons, Kader Khan was hilarious, relatable, and lovable in his role – like always.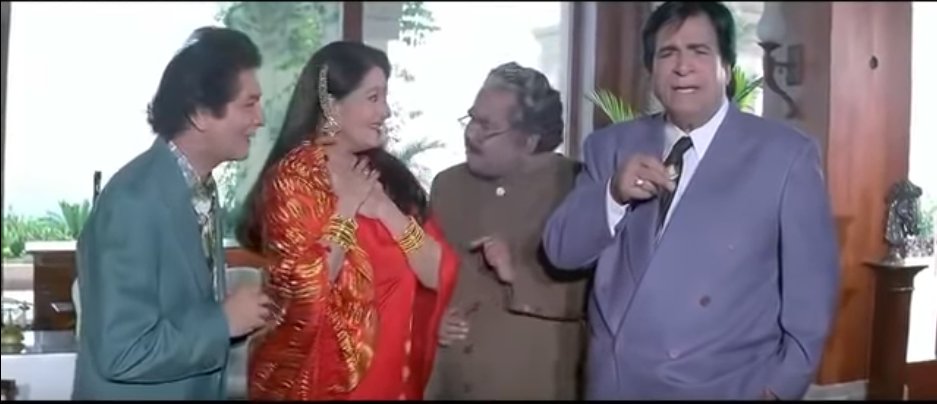 6. Main Khiladi Tu Anari
Kader Khan had a dual role, as the jovial Constable and the Commissioner with a heart of gold, and he played both the characters expertly. His honest portrayals of the everyday characters are what made him such a fine actor, one who could steal the show even when surrounded by the 'macho' lead hero.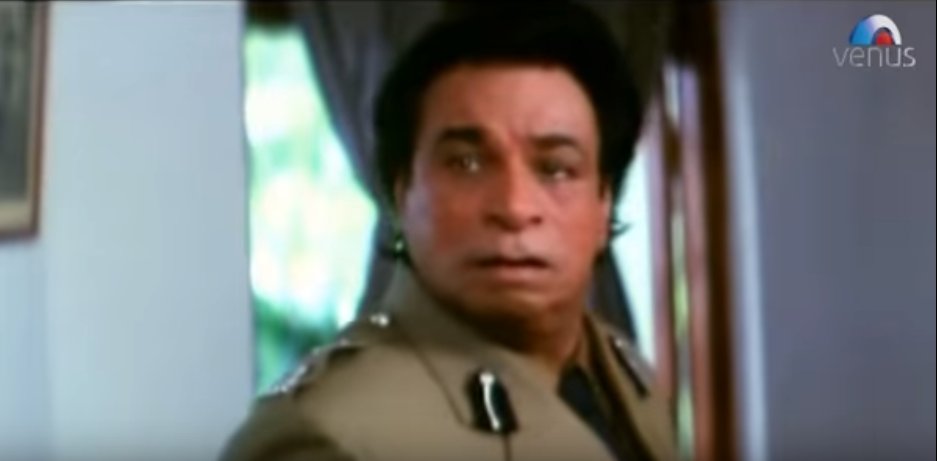 7. Coolie No. 1
There were numerous 'No.1' movies from the 90s, gifted to Bollywood by the David Dhawan – Govinda – Kader Khan trio of course. But Coolie No. 1 – his last movie with Govinda and David Dhawan – was also one of his finest works. In fact, he also wrote his and Govinda's dialogues in all the No.1 series.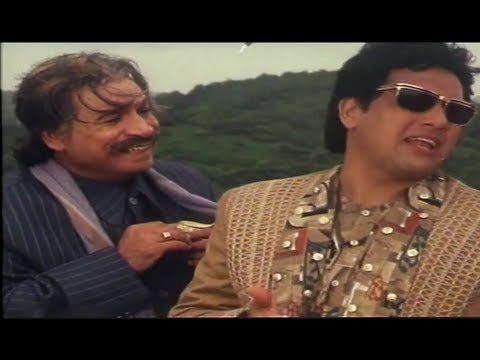 8. Aankhen
This action comedy was one of the biggest hits at the time it released. As a father struggling to get his wayward sons back on track, Kader Khan's comic timing managed to even surpass the performances of actors like Govinda and Chunky Pandey.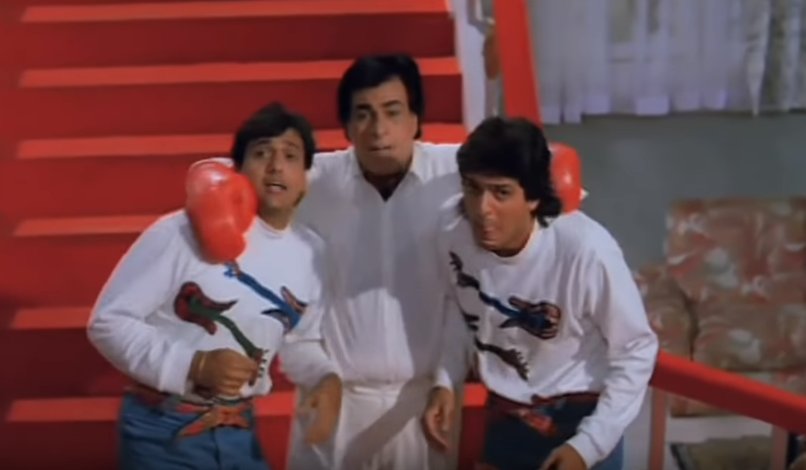 9. Khoon Pasina
If there was a list of Bollywood's most iconic villains, Kader Khan's characters would find a place right at the top. Though he turned down villain roles in the later stage of his career, he did play numerous negative characters with utmost conviction, including the role of Zaalim Singh in Khoon Pasina – which coincidentally was also his first major on-screen role.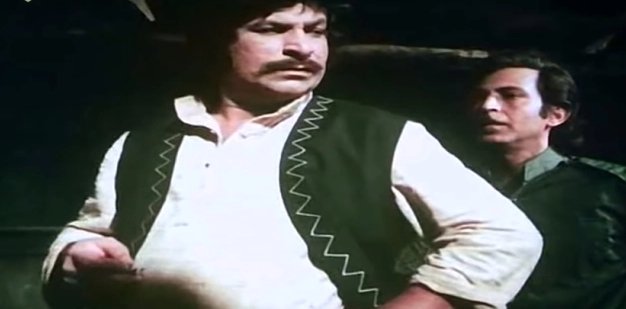 10. Jawani Diwani
One of Bollywood's most famous romantic comedies till date, Jawani Diwani launched Kader Khan's career as a dialogue writer. He was offered the position of a dialogue writer because of a play he did – Local Train, and at the time, he was paid ₹1,500 for the dialogues. But his colloquial style soon impressed movie creators, and thus, began his journey of a dialogue writer.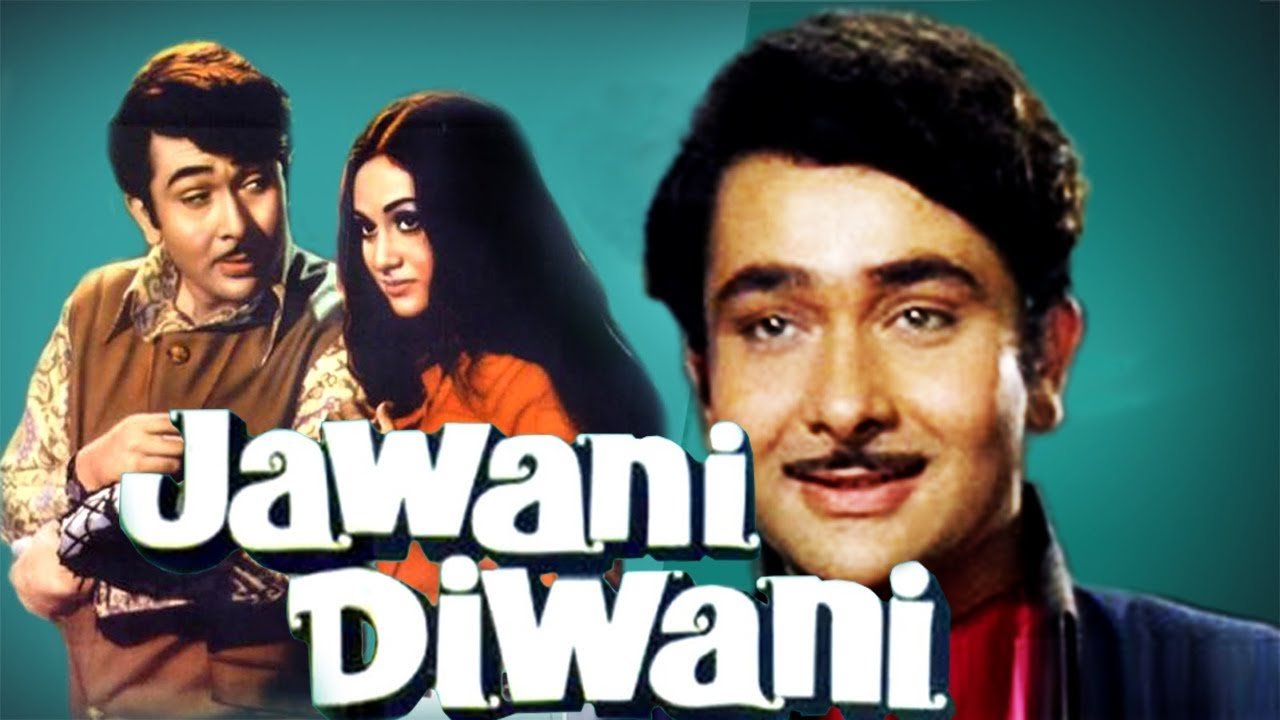 11. Roti
Even though he started writing dialogues with Jawaani Diwani, it was Manmohan Desai's Roti that made him turn to dialogue writing as a full-time profession. In fact, Manmohan Desai and Kader Khan collaborated on multiple Bollywood movies that went on to become classics. But it was the action movie Roti that started this collaboration.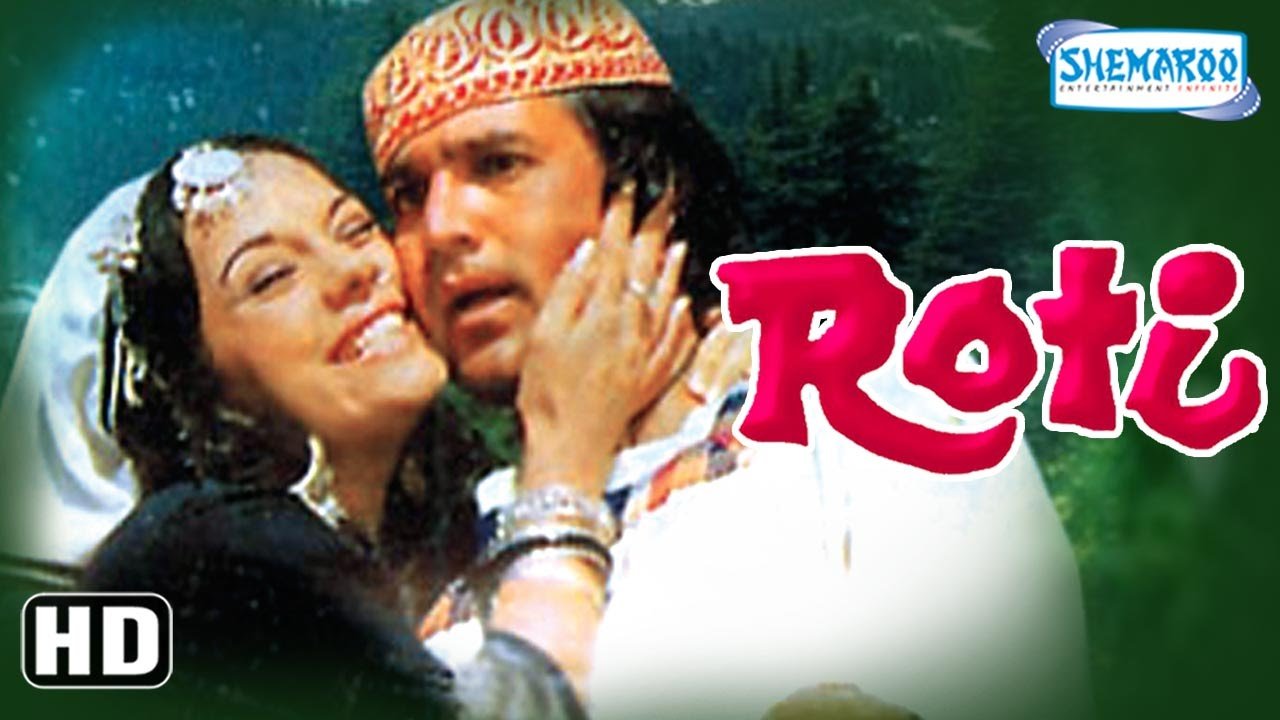 12. Khoon Bhari Maang
This 1988 revenge drama remains one of Bollywood's most successful movies with a female lead. And the dialogues that Kader Khan wrote were undoubtedly steeped in the melodrama that was 80s Bollywood and yet resonated with the audience, making the movie a blockbuster you secretly don't mind watching even today. 
13. Amar Akbar Anthony
If it comes to memorable Bollywood dialogues, then Amar Akbar Anthony will definitely have a few gems to offer, thanks to the genius of Kader Khan. This action comedy remains a delightful watch to date. However, not many people know that Kader Khan also directed the famous bandaid-mirror scene (starring Amitabh Bachchan) in the movie. 
14. Laawaris
Just like with Manmohan Desai, Kader Khan also had an equally successful collaboration with director Prakash Mehra, and Laawaris was one of the finest results of this collaboration. Kader Khan wrote the script for the movie with Shashi Bhushan and Din Dayal Sharma, and the movie went on to become an 'All-Time Highest Earner',  by crossing ₹2 crore per territory.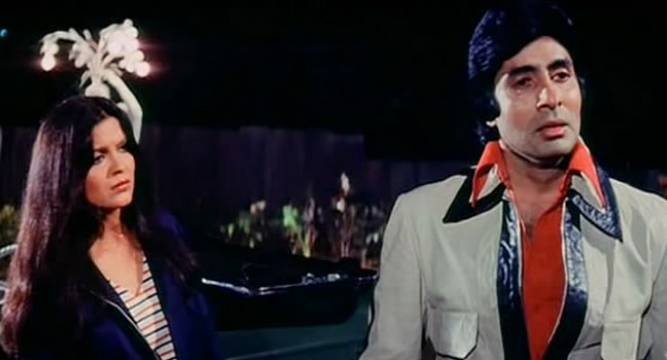 15. Muqaddar Ka Sikandar
Written by Kader Khan, Vijay Kaul and Laxmikant Sharma, Muqaddar Ka Sikandar was the third highest-grossing Indian film of the decade when it released. Starring Amitabh Bachchan and Vinod Khanna in the lead roles, the movie is a classic representation of the cinema that ruled the 70s. Kader Khan also had a cameo appearance in the movie as Darvesh Baba.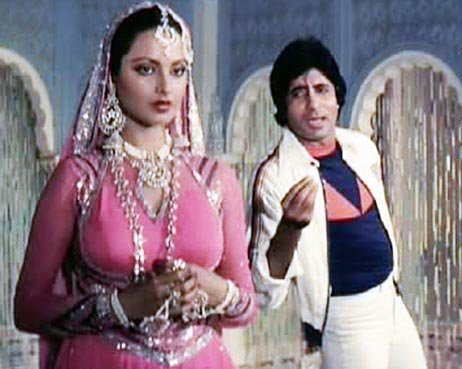 He was truly one of the finest actors and writers to have graced the movie industry, and he will continue to live on through his work. 
Find stories on movies and more at ScoopWhoop.com.