You gotta admit this, Bollywood loves awards. They take it very seriously and to be honest, who wouldn't? It is a celebration of the ruling world of entertainment. The 2017 IIFA awards was recently held in New York and it was studded with Bollywood celebs, the rich and the famous. Apart from all the glitter though, there was something really really off about this 'serious' show but let me come back to that in a bit. 
IIFA 2017 was dedicated to women empowerment and gender equality. The film industry showed a genuine interest in working on those two topic.
To add to that, Taapsee Pannu received the "Woman of The Year" award for her role in Pink.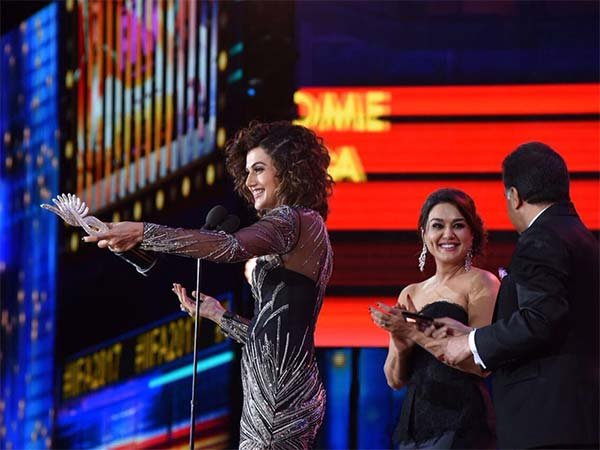 But, look at the irony —
During the show, Karan Johar and Saif Ali Khan, who were the hosts for the night, decided to take a filthy dig at Kangana Ranaut, reigniting the mildly diffused but ongoing debate on nepotism.
This is what happened:
Varun Dhawan appeared on the stage, joining Karan Johar and Saif Ali Khan.
Karan: 

Varun, do you think you get movies because of your talent?

Saif: 

I think you get them because of you "papa".

Varun: 

And Saif, you get them because of your "mamma".
And it didn't end here.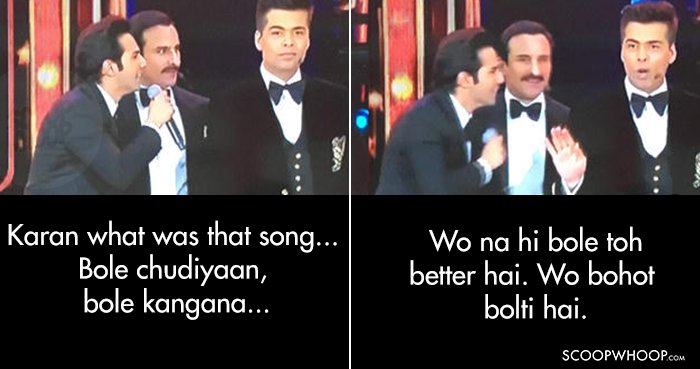 And no, this is not all. Also, Kangana wasn't present at the show, like always. 
All three of them later cheered out, "Nepotism Rocks" later, in tune with each other, a smile covered their faces as pride dripped down their ridiculously cool faces. 
Soon after, people started tweeting.
No Bollywood actress is taking a stand against how #KanganaRanaut has been ridiculed at iifa. It's ironical how a woman is against a woman

— Namita Choudhary (@namita0908) July 17, 2017
I'd like to see the likes of Karan Johar, Saif & Varun Dhawan try their Nepotism humor when Kangana is in their presence. #IIFA

— Abhishek Singhvi (@DrAMSinghvi) July 17, 2017
This was a comeback for Kangana's brutally honest remark on nepotism? Really?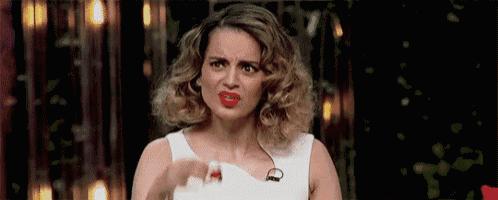 Bollywood has been fighting nepotism and sexism for a long time. Karan Johar has been in the spotlight especially after Kangana openly took him down on his own show, for favouring nepotism in the industry. 
We wonder what Kangana has to say on the whole matter.