While opportunities have increased manifold in the times that we live in, crossing over in art forms is not a new phenomenon. For a man had done it all and more, way before the current lot could take a leaf out of his book.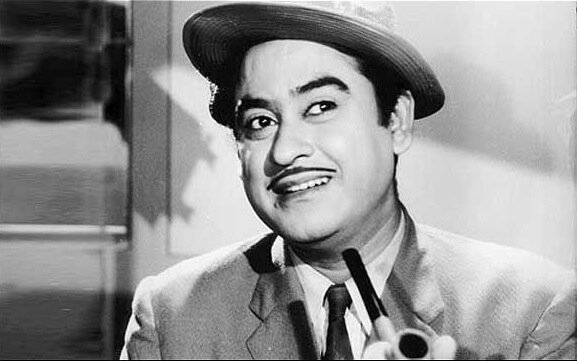 Kishore Kumar is the definition of versatility in Indian entertainment industry and it's almost impossible for anyone to replicate what he has done.
Entering the industry with the baggage of being actor Manoj Kumar's younger brother, Kishore Kumar did not take long to establish his own name. Essentially a singer, Kishore Kumar hit Indian entertainment industry like a hailstorm in the 1940s.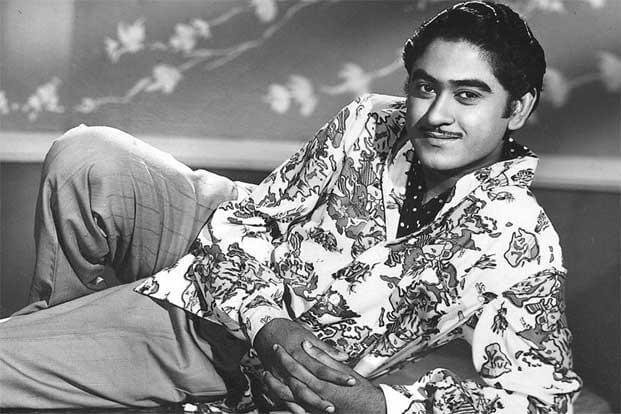 For never before had Bollywood seen a singer who had melody, character and a quirk in voice, all at the same time.
He sang many memorable songs in his illustrious career like Yeh Jo Mohabbat Hai, Oh Mere Dil Ke Chain, Mere Bheegi Bheegi Si, Kuchh To Log Kahenge, Yeh Kya Hua and Yeh Shaam Mastani among others, and together with composer RD Burman and contemporaries like Mohammed Rafi, Manna Dey and Lata Mangeshkar, Kishore Da ushered in the golden era of Indian music.   
However, what set him apart was that no two songs of his would sound similar. Be it random gibberish or heartfelt compositions, Kishore Kumar would always produce something special from his wide range of emotions and make the song an immersive experience.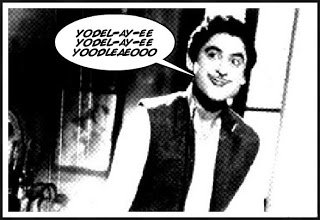 And today, on his 87th birth anniversary, we still can't thank him enough for the gift of yodeling that he gave us. 
Despite any formal training in Indian classical music, Kishore Kumar managed to give us a form of singing that wasn't much exploited in India. In fact, such was his natural grip (perfected in his bathroom) over the technique, yodeling became synonymous with his name in the Indian music industry. It was his inherent quirk, humour & gift of yodeling that super hits like Zindagi Ek Safar Hai Suhana, Chala Jata Hoon & Chalti Ka Naam Gaadi went on to become what they became.   
And on the other hand, Kishore Da also gave us commercial numbers like Khaiyke Paan Benaras Wala, Tum Aa Gaye Ho & Pag Ghungroo Baandh and enthralled everyone with his singing prowess and energy. In fact, there was a time when Kishore Kumar was the staple voice for superstars like Amitabh Bachchan, Rajesh Khanna and Rishi Kapoor. And you wouldn't disagree that his voice multiplied the charm of the stars of the generation.
Aside from his immense popularity in Bollywood music, Kishore Da also sang in Bengali, Hindi, Marathi, Assamese, Gujarati, Kannada, Bhojpuri, Malayalam and Oriya.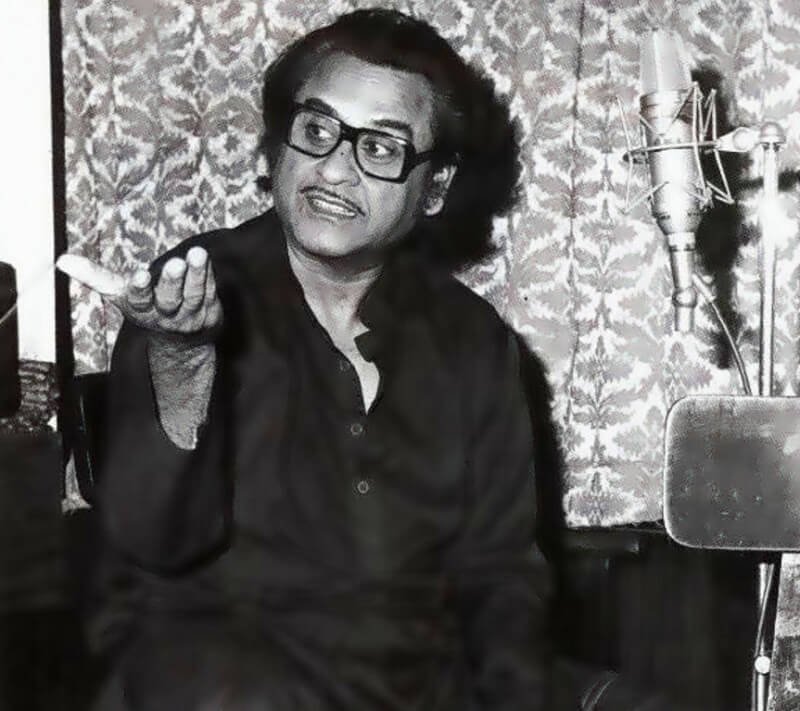 Who would have thought, a non-trained singer would do all this and be remembered as one of the greats one day!
But challenging the norm was just his routine. Which is why when he transitioned into acting, the madness ensued. While most people thought walking out of his brother's shadow would be impossible for the singer-turned actor, what most did not know that just like singing, acting came naturally to Kumar.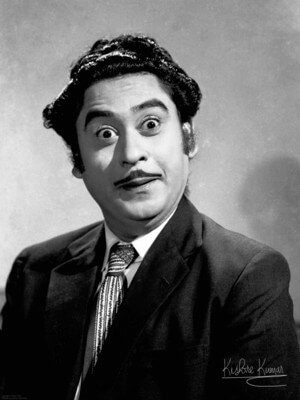 Back in the '50s, Kumar was already famous for his mimicking skills. Kishore Kumar made full use of the skill and quickly became the much needed comic relief in the melodrama-laden movies of his time. Over the decades, he worked in a number of movies like Pyaar Diwana, Mr X in Bombay, Chalti Ka Naam Gaadi among others. However, Padosan is one mad caper movie which immortalized Kishore Da in the minds and hearts of generations to come!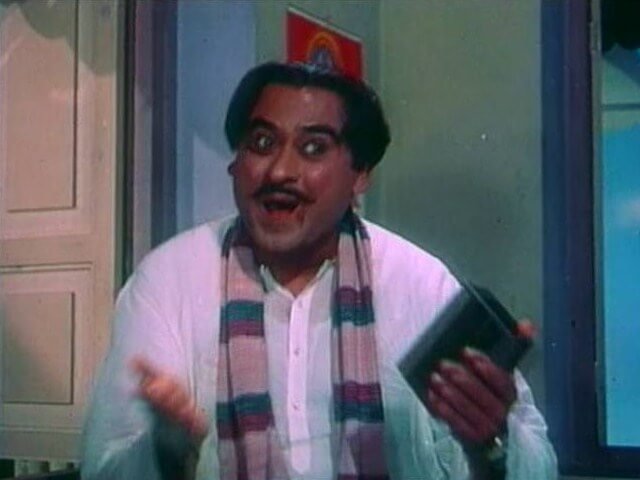 His antics in the movie, especially in the song Ek Chatur Naar, were so entertaining and heartwarming that no one actually minded the lyrical gibberish the song actually was! The song picturised on Sunil Dutt, Mehmood, Saira Bano and Kishore Kumar, remains one of the most enjoyable songs in the history of Indian music. 
However, what most people don't know is that Kishore Kumar actually hated acting and singing was always his first love. 
In fact, Kumar had once said on record, "I only wanted to sing. Never to act. But somehow, thanks to peculiar circumstances, I was persuaded to act in the movies. I hated every moment of it and tried virtually every trick to get out of it. I muffed my lines, pretended to be crazy, shaved my head off, played difficult, began yodelling in the midst of tragic scenes, told Meena Kumari what I was supposed to tell Bina Rai in some other film – but they still wouldn't let me go. I screamed, ranted, went cuckoo. But who cared? They were just determined to make me a star."
The irony is, the same people who wanted to make Kishore Kumar a star never realised he was never meant to be one. He was a free spirited entertainer who could never be bound by formula.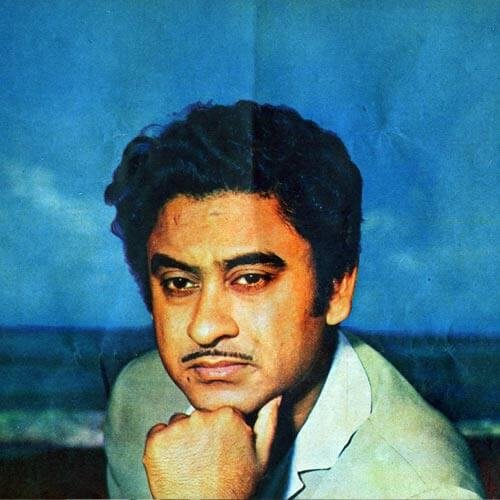 Kishore Kumar was never even a people's person, let alone a people's star. We know him for his put-on quirk and hilarity but Kumar's mind was never into it. People bored him. He found solace in the trees. He wanted to leave Mumbai and Bollywood, escape what he called a "fake place" and settle in Khandwa. Kumar got married four times. Once even with the most beautiful actress of the time, Madhubala. Things in his personal life didn't work out too well for him as much as his singing career. 
Kishore Kumar saw tragedy, pain and grief in his life and yet, never stopped smiling. And today, on his 87th birth anniversary, this is what we should all learn from him.