The latest episode of Koffee With Karan was different for all the 'sporty' reasons. For the first time Koffee With Karan saw two cricketers – Hardik Pandya and KL Rahul – take to the (in)famous couch And while we know these cricketers on-field, knowing them off-field was so much fun. 
Here are 16 moments from the episode when the two got candid about their lives, career, and relationships.
1. When KL Rahul talked about why he calls Hardik a 'diva'.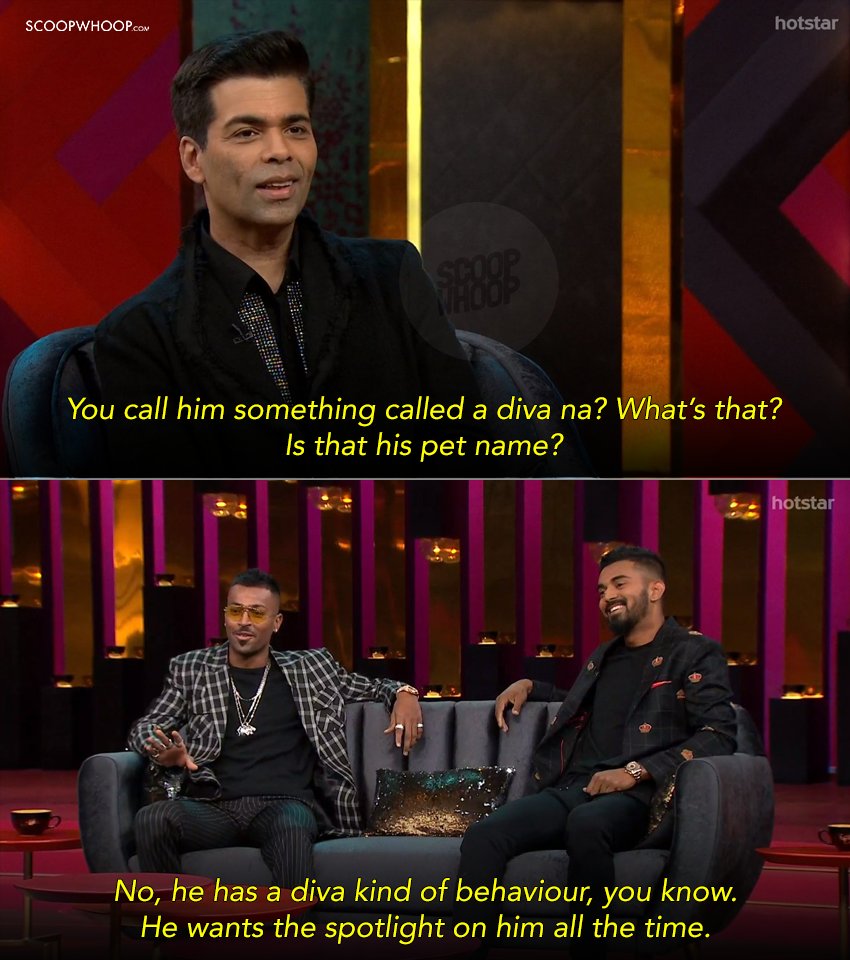 2. When Hardik got candid about always wanting to be different from others.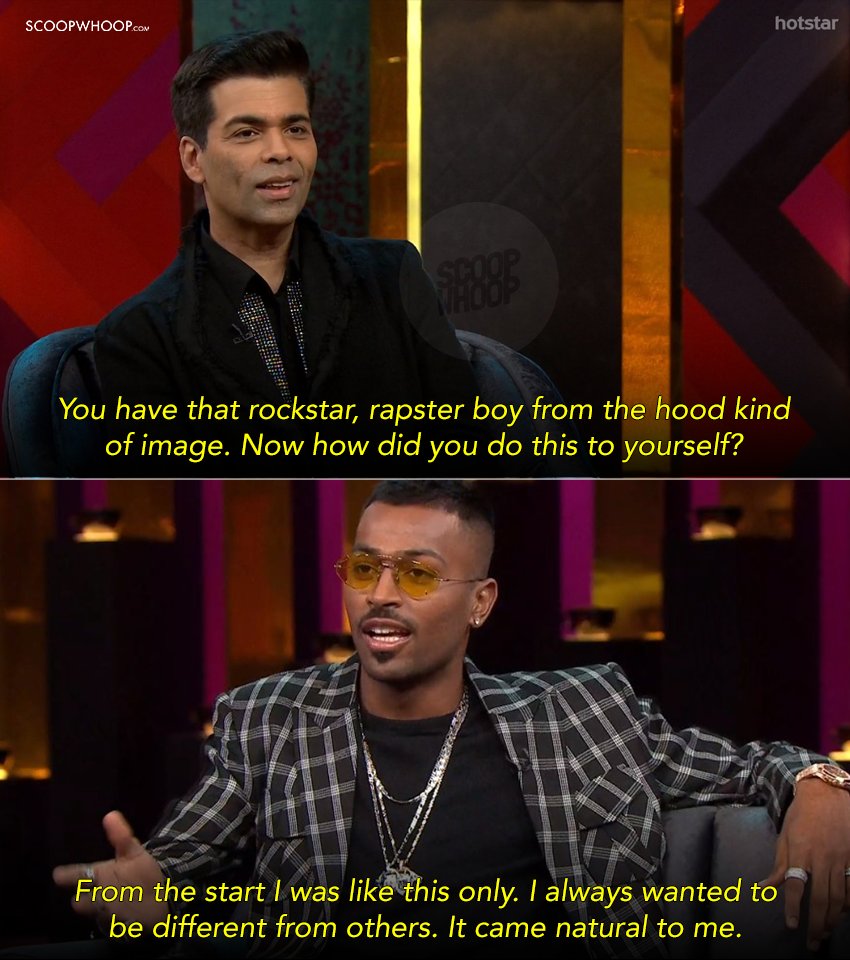 3. When Hardik explained the difference between seeing, dating and being in a relationship.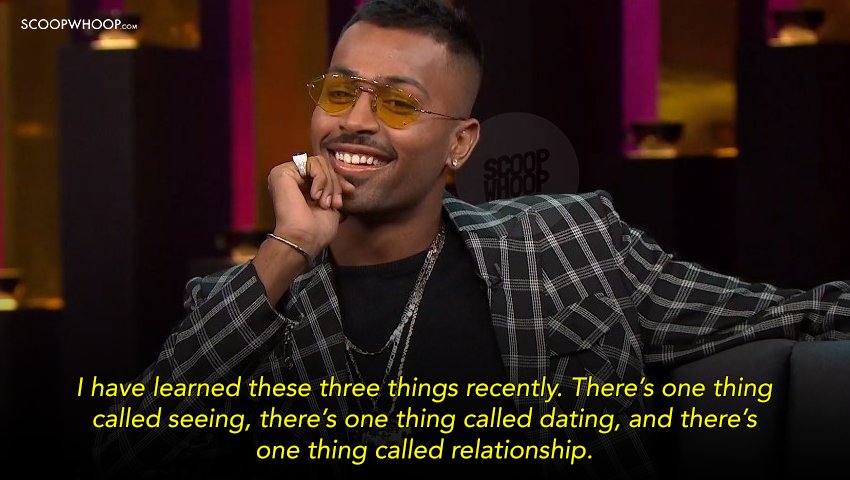 4. When KL Rahul got honest about not having dated since college.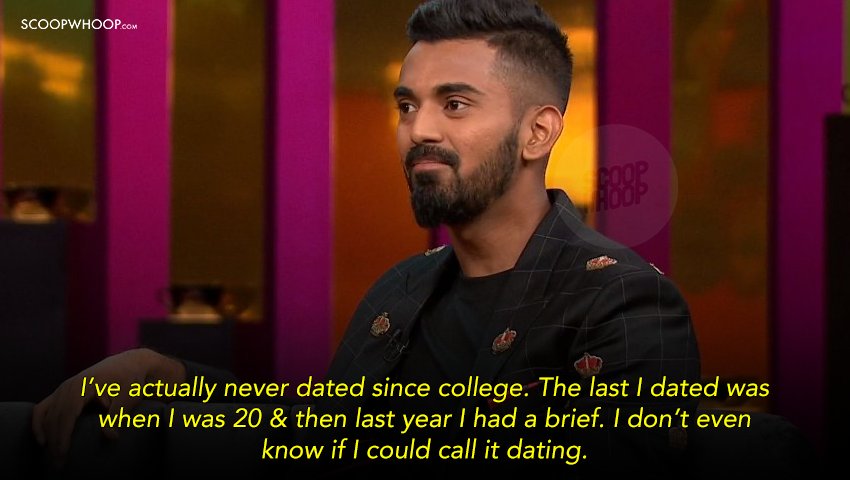 5. When Karan revealed that KL is part of a Bollywood WhatsApp group.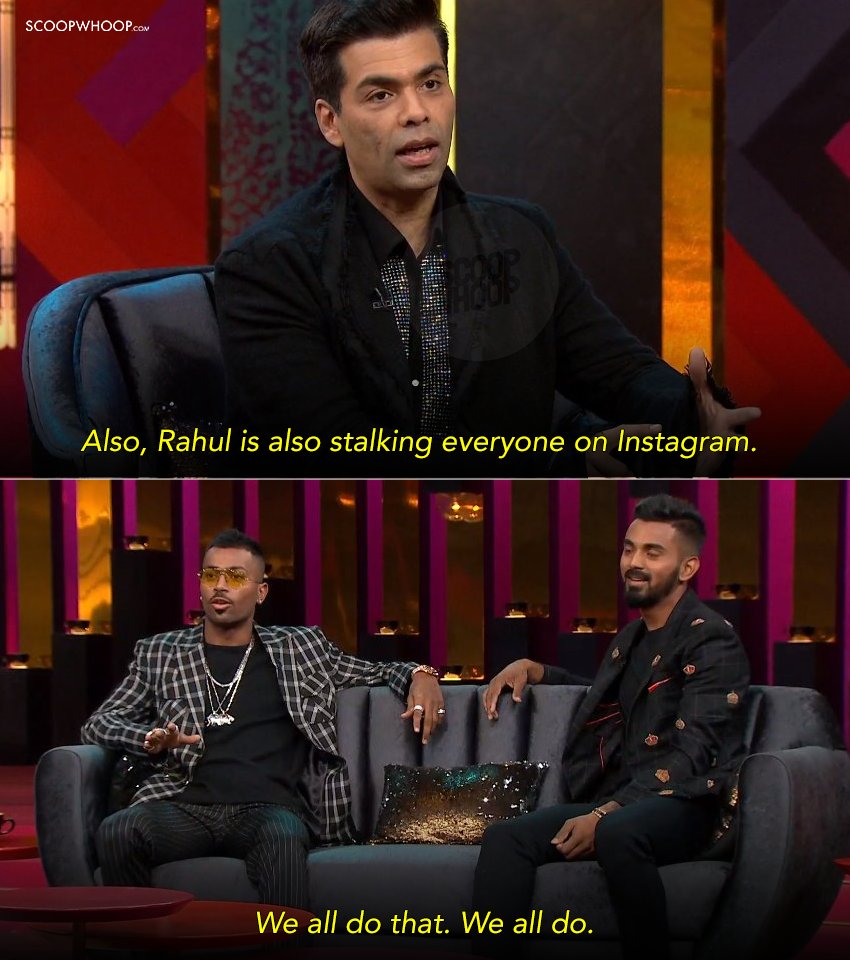 6. When KL Rahul talked about the moment he was caught with condoms in his wallet and Hardik got graphic about his parents knowing about his sex life.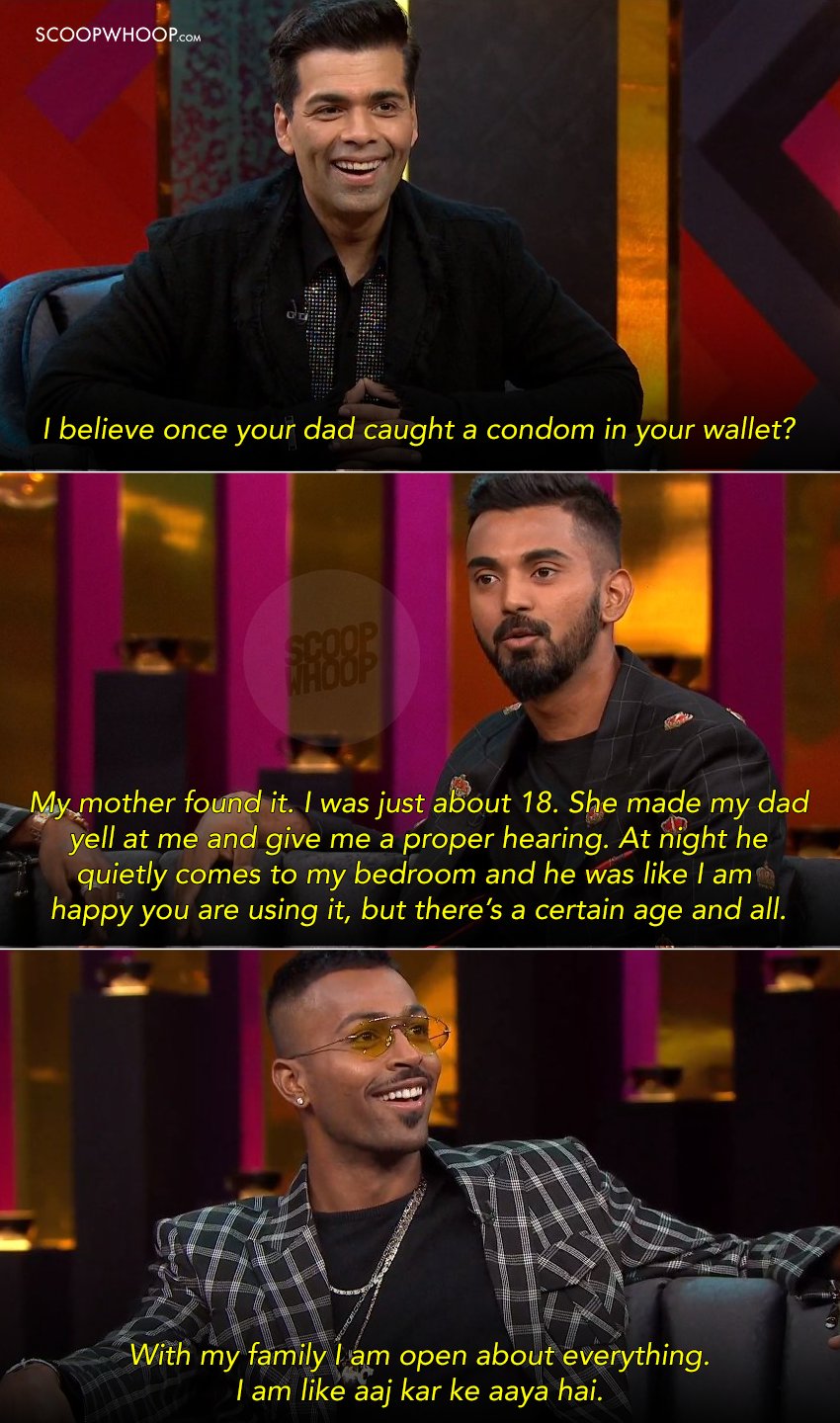 7. When Hardik laughingly admitted that he could not study, and KL Rahul talked about parental pressure that comes from being in a South Indian household.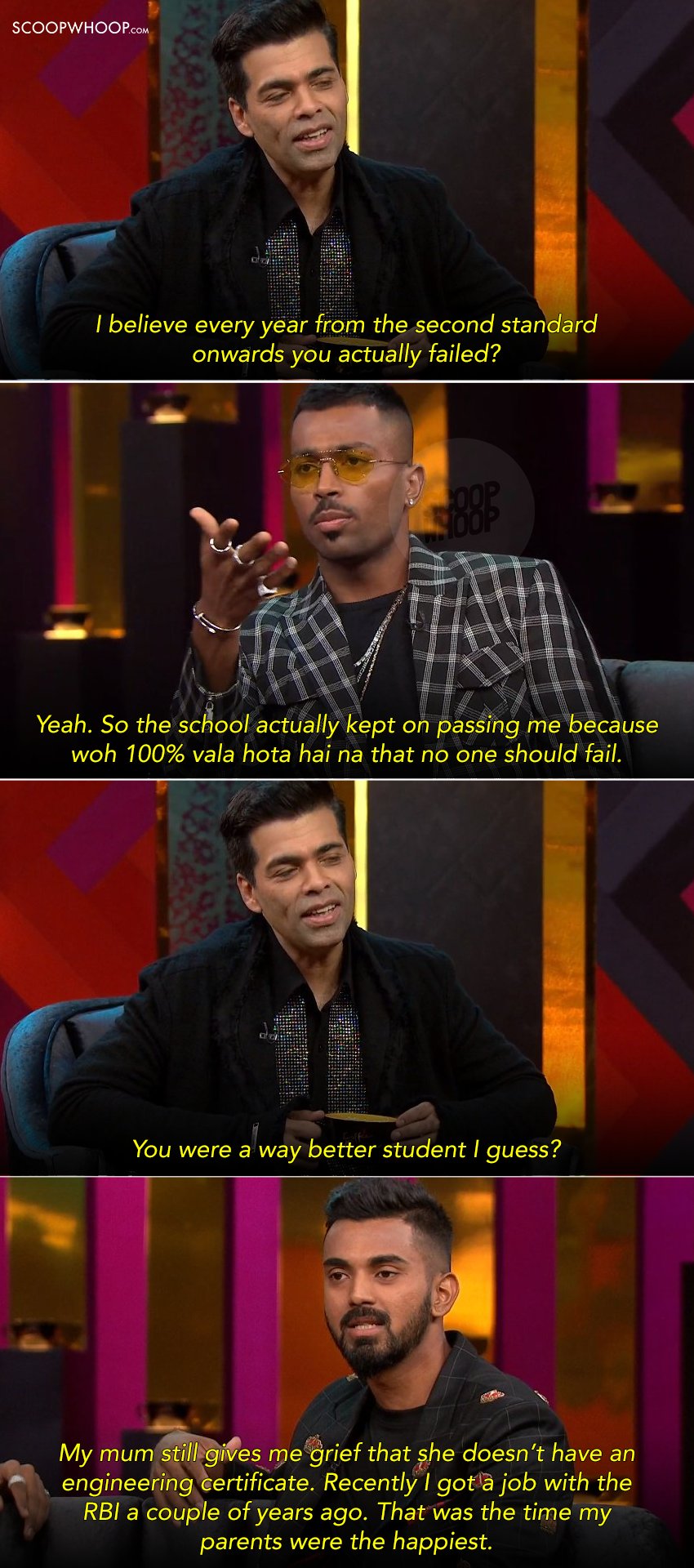 8.  When they got real about pressure they face on being in the Indian cricket team.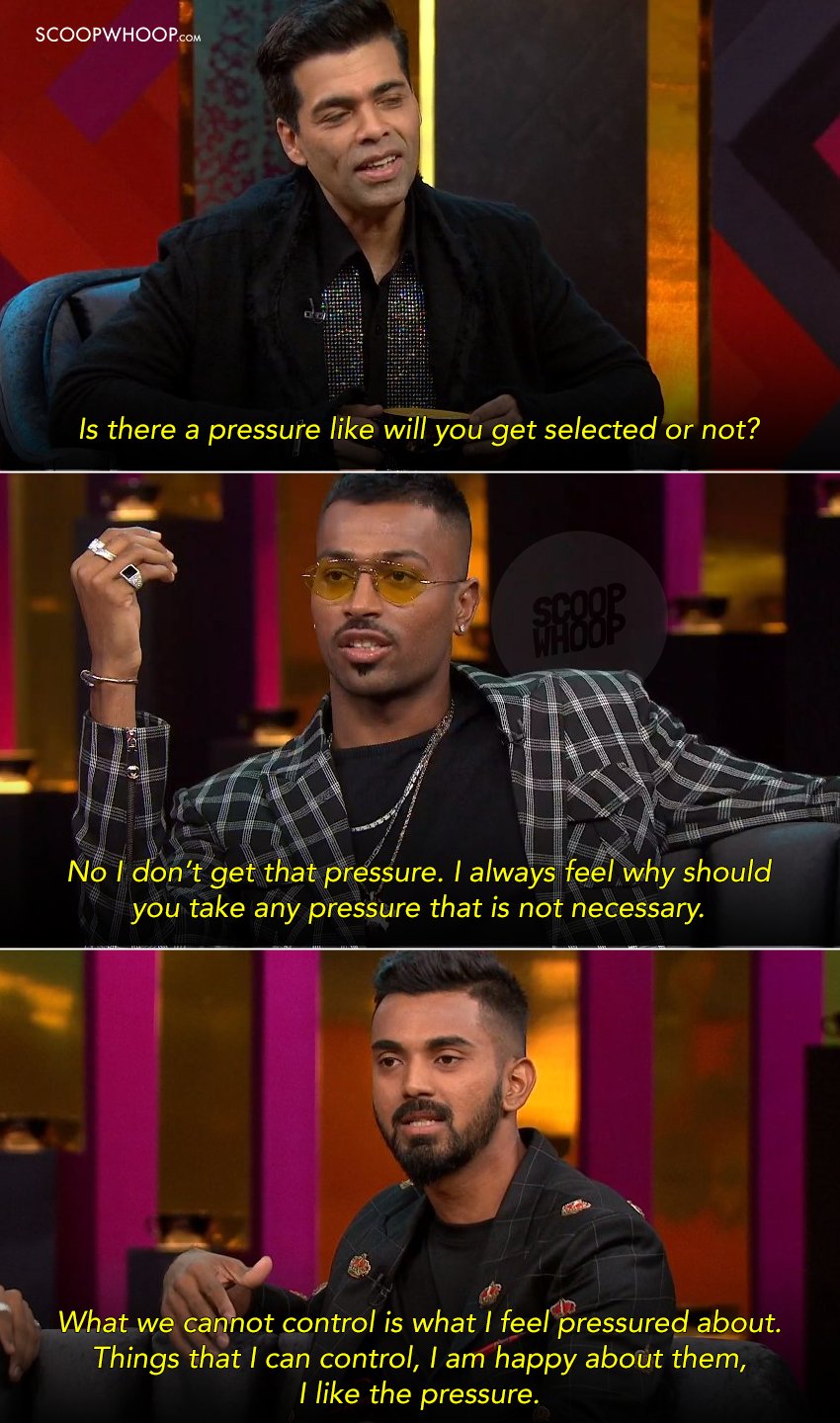 9. When Karan asked them who gets more distracted by the cheerleaders and Hardik came clean.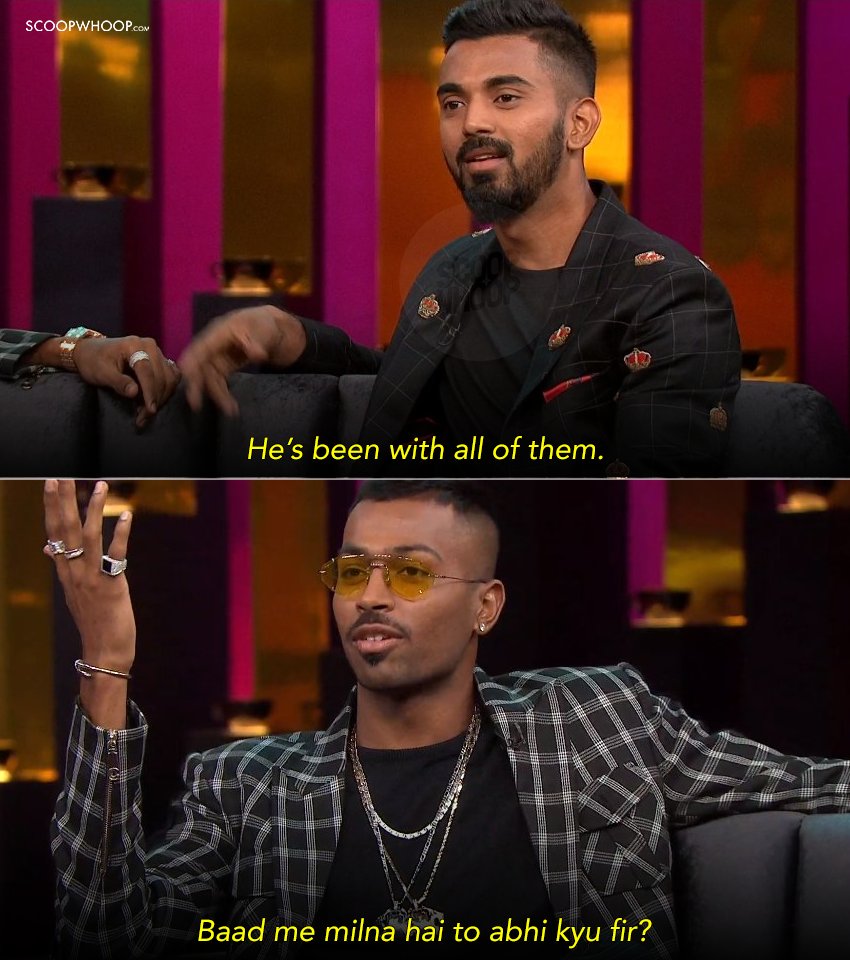 10. When KL revealed Hardik has copy pasted the same texts to multiple women.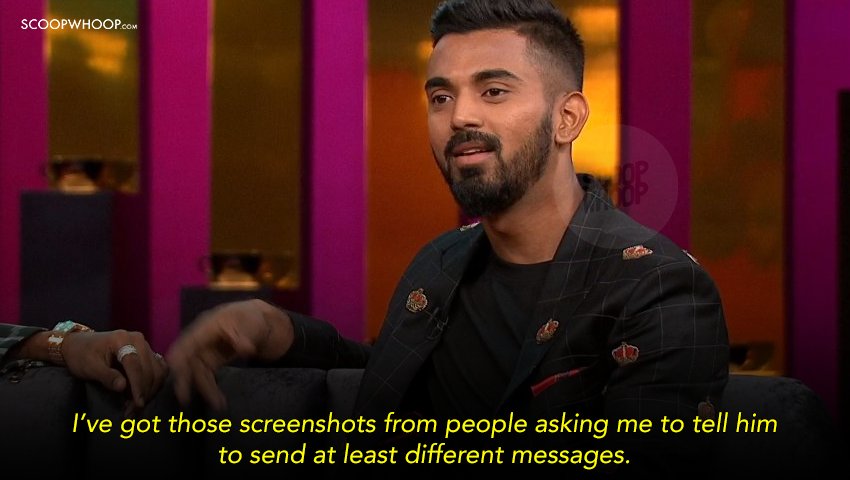 11. When KL Rahul shared his most embarrassing moment in the dressing room.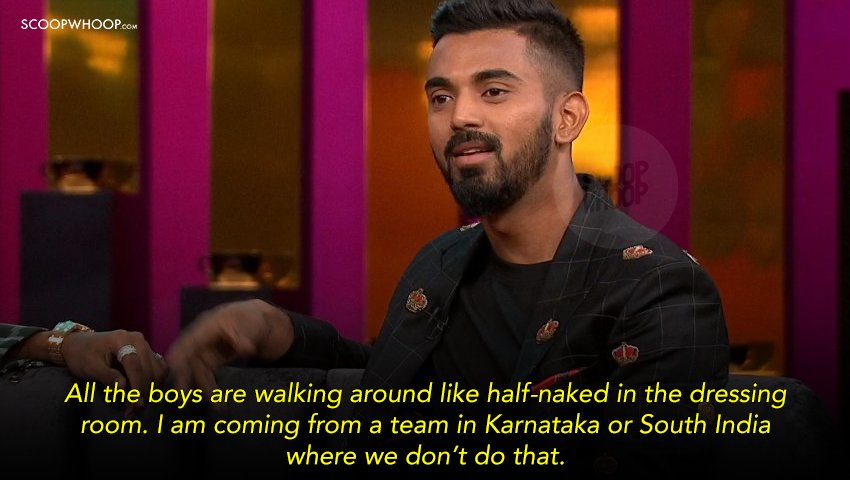 12. When KL Rahul revealed Virat Kohli needs a therapy session.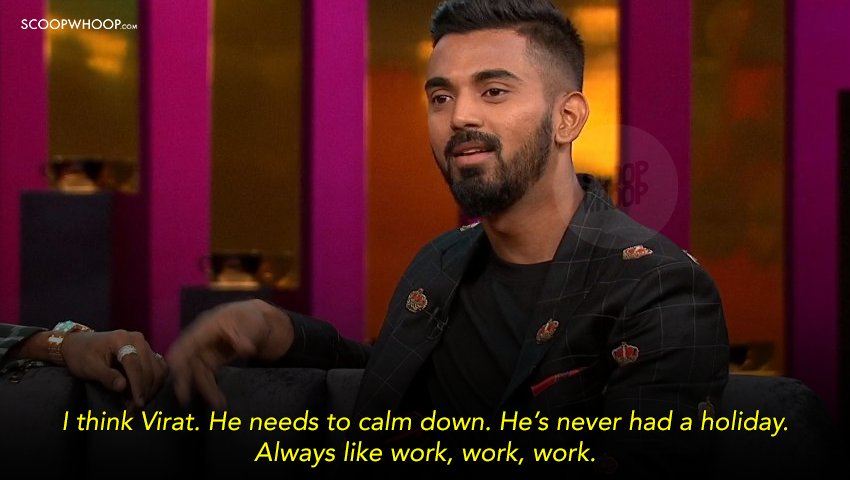 13. When Hardik made fun of KL Rahul's Tinder bio.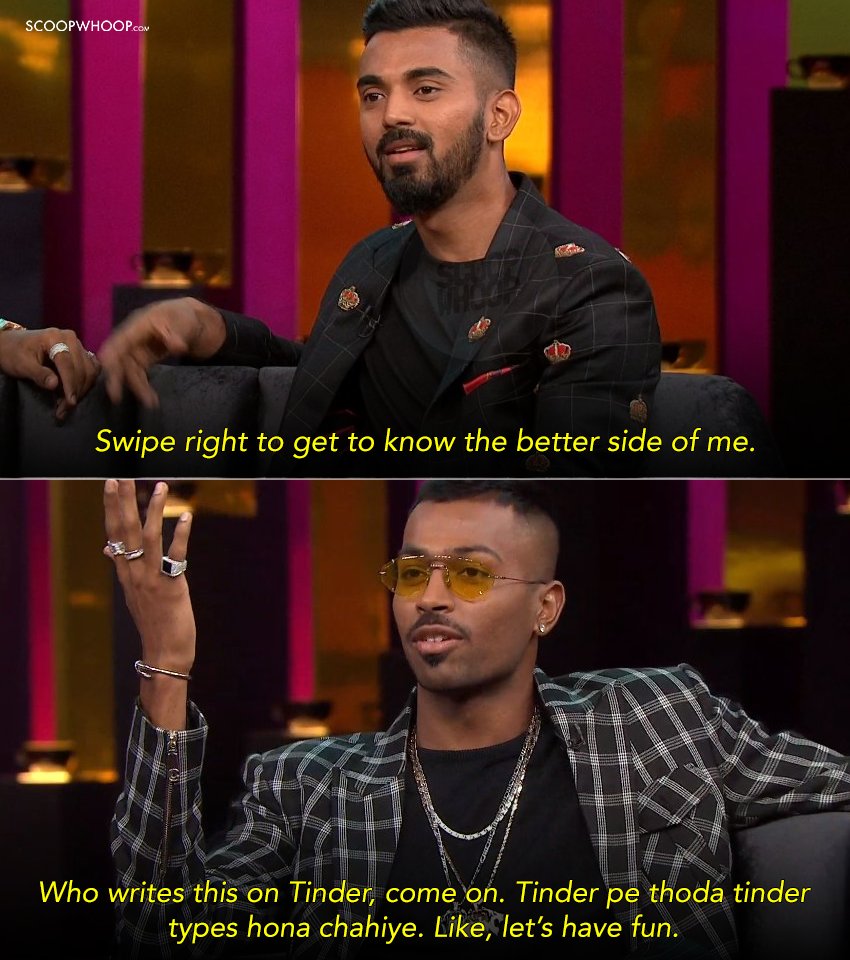 14. When both of them confessed that people felt they are dating each other.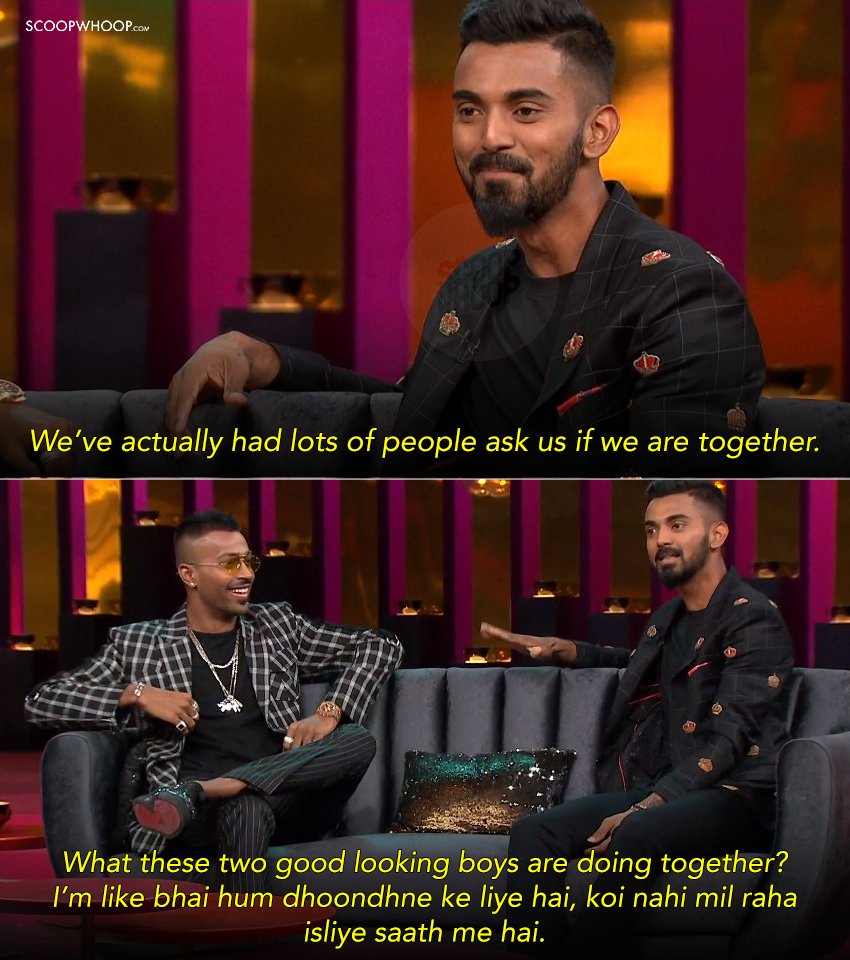 15. When Hardik admitted KL Rahul is his wingman when it comes to dating.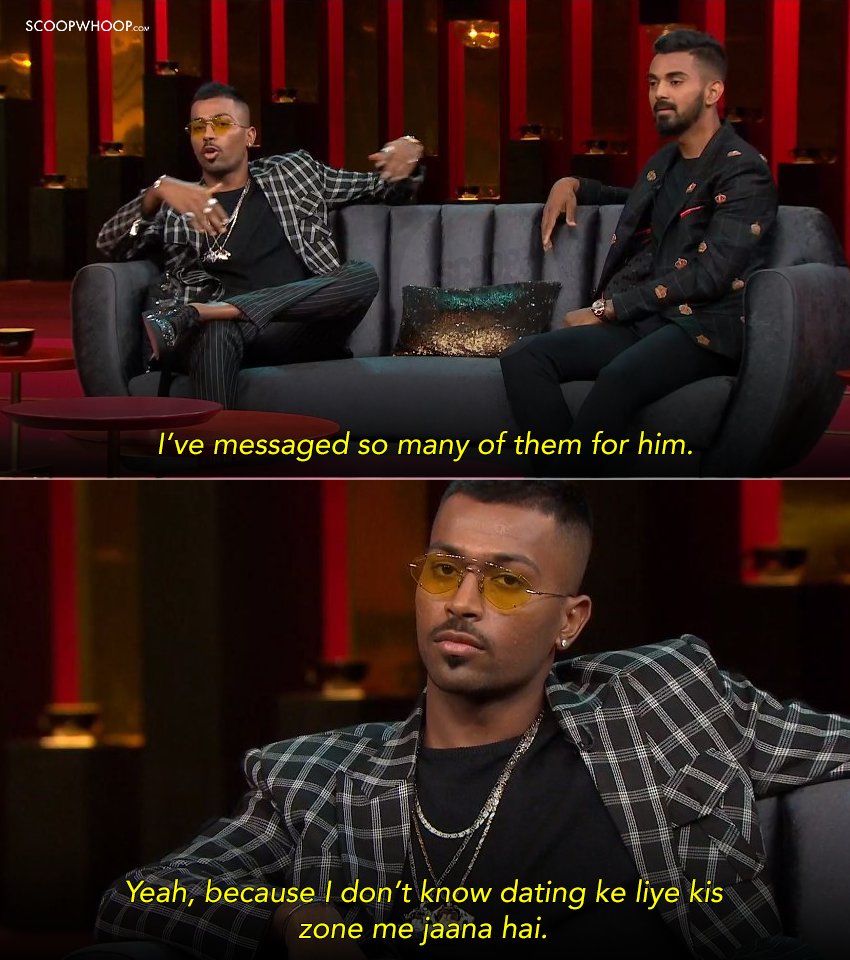 Since its airing, the episode has been called out by multiple people on social media, over the sexist and misogynist nature of the conversations. 
It might have been fun initially to watch two young sportsmen letting their guards down, but the obnoxious and misogynist attitude of #HardikPandya just was too much to take in. At one time, cricket was called a gentleman's sport. Where has all the class gone? #KoffeeWithKaran

— Vivek (@Vivek18137144) January 6, 2019
Watching Koffee with Karan (or however you spell it) with Hardik Pandya and KL Rahul and the toxic masculinity and racism egged on by Karan Johar's giggles are the reason why Indian men are encouraged to unapologetically misogynistic. Unfortunate!

— Sanjana Chowhan (@Sanjanachowhan) January 6, 2019
You can watch the entire episode on Hotstar.