If you spent your weekend scrolling Instagram (which you did), you know about the 'Laung Da Lashkara guy'. He's everywhere and we aren't complaining. At first it was just one reel and we thought it was good, but it's been more than a week and we're still talking about him. The person in these videos, Shehzaan Khan, is a choreographer and artist, and he has created quite the chaos on the internet.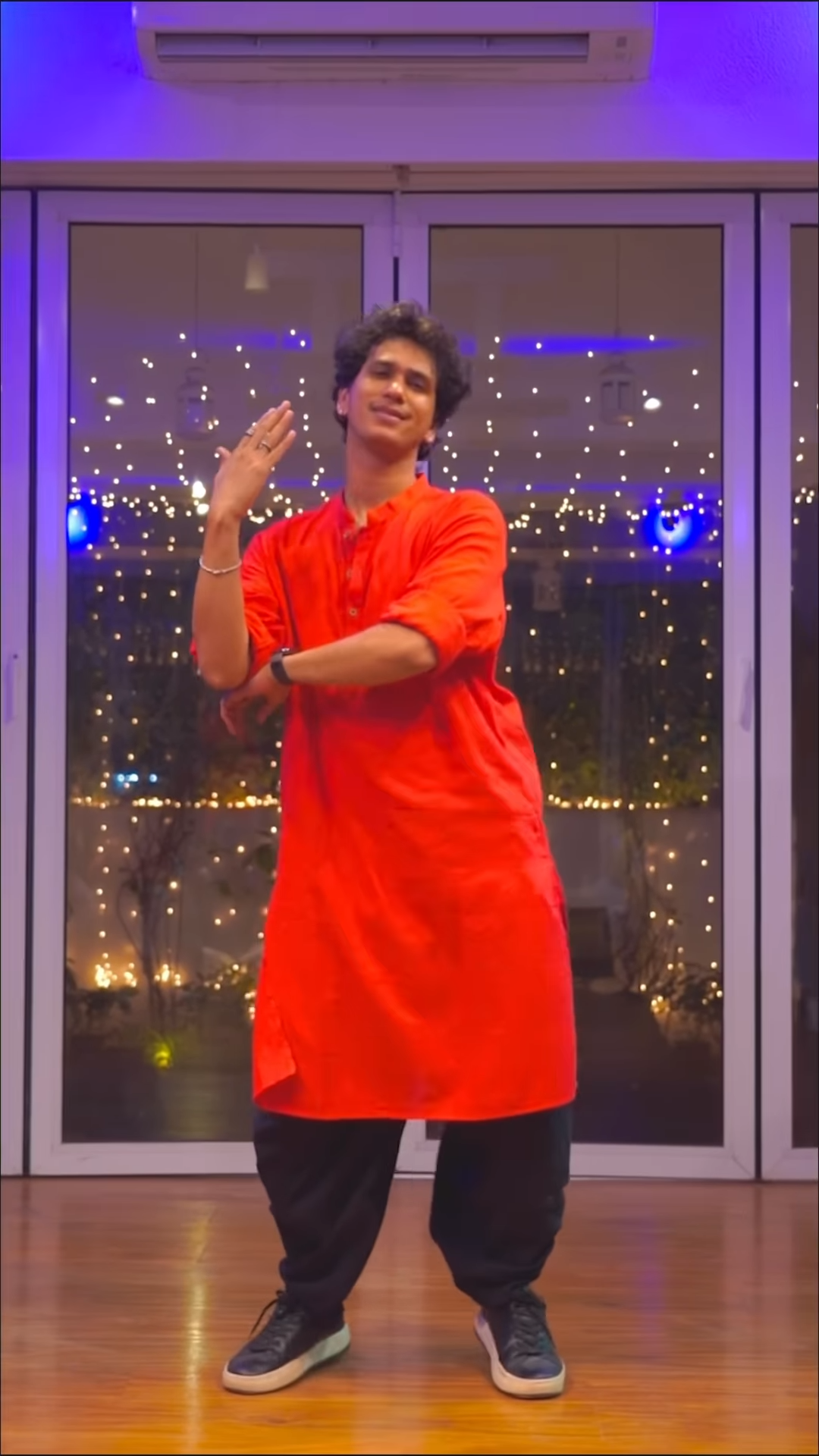 Laung Da Lashkara was already a very happy song to begin with, the kind that is timeless. But Shehzaan Khan has left the internet with a choreography that you would want to watch on loop. His skills are commendable, and they deserve all the acknowledgement. But, people are also fixated on his reactions and chemistry with his co-artists. Apparently, everyone is spotting him blush and give the perfect filmy reactions to the women in the dance videos.
The content creator and choreographer has a number of other dance videos that are just as fun, but for some reason, this specific one is a sensation in itself. Given the number of times we've all re-watched his videos, our feeds are mostly him dancing to this song. It's like we see his video and avoid refreshing because no one wants him to disappear. Oh, and people are also obsessed with his kurtas and looks – some are even manifesting to get to dance with him.
Like our brains, the internet is now just Laung Da Lashkara, Shehzaan Khan and the lyrics.
Shehzaan Khan doesn't know his power yet. He's almost like the SRK of Instagram, no?