At times, the demands of the story and character(s) are such, that it's heavily dependent on the physical transformation that an actor has to undergo. And in cases like the ones mentioned below, a physical transformation was only possible because of the intense prosthetic transformation that took place:  
1. Amitabh Bachchan in Paa 
Amitab Bachchan played the role of Auro – a child diagnosed with Progeria – in this movie. International make-up artists Christien Tinsley (of The Passion of the Christ fame) and Dominie Till (of The Lord of the Rings fame) worked on Amitabh's look for the movie. The absolutely brilliant transformation earned the duo the 2009 National Film Award (for best make-up).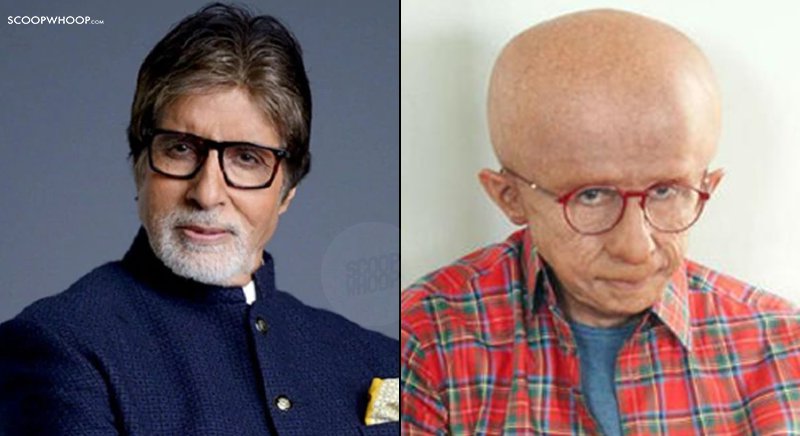 2. Rajkummar Rao in Raabta
Rajkummar Rao's cameo in Raabta was one of the highlights of this failed fantasy romantic drama. Because Rajkummar Rao – who played the role of a 324-year-old man – was completely unrecognizable. Reportedly, Rajkummar went through 16 look tests, before his look could be finalized. A team from LA worked with make-up artist Zuby Johal (of Tummbad fame) to nail the look.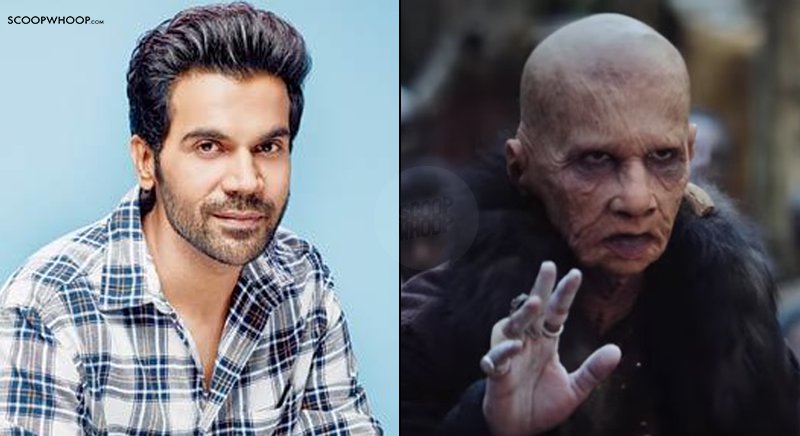 3. Kamal Haasan in Hindustani (Indian)
For this 1996 film, Kamal Haasan had a dual role and transformed into a 70-year-old vigilante. Make-up artists Michael Westmore and Michael Jones worked on Kamal Haasan's look in the film. The film won Haasan his fourth National Award.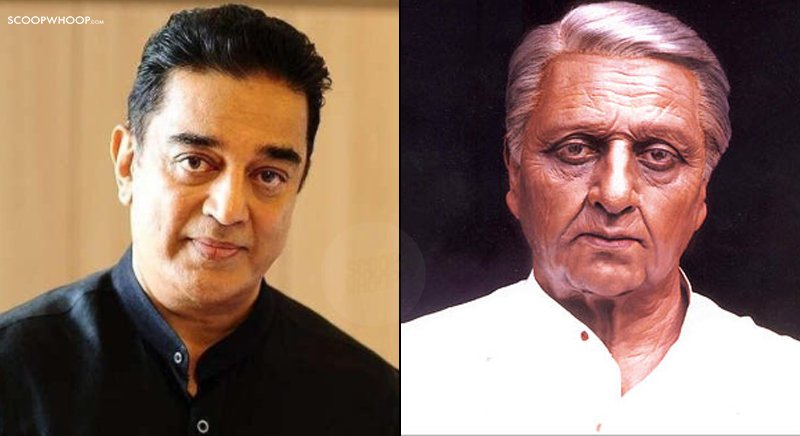 4. Rishi Kapoor in Kapoor & Sons
This family drama starred Rishi Kapoor as a 90-year-old grandfather, and his lovable antics were ably supported by his amazing make-up – that looked completely natural. And it was all because of the efforts of make-up artist Greg Cannom, who coincidentally also won the Oscar for Vice at the 91st Academy Awards.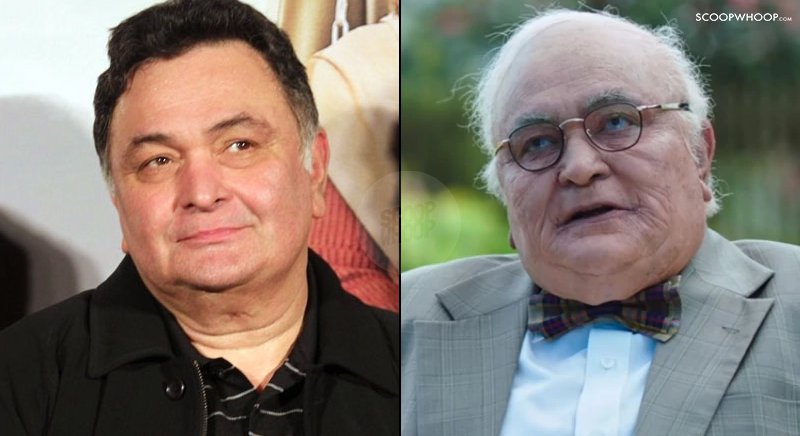 5. Shah Rukh Khan in Fan
Shah Rukh Khan played a dual role in this action thriller and altered his appearance to play an obsessed fan. While everyone knows SRK is no stranger to playing 'obsessive' characters, his artful transformation was all thanks to Greg Cannom – the same artist who worked on Rishi Kapoor's look in Kapoor & Sons.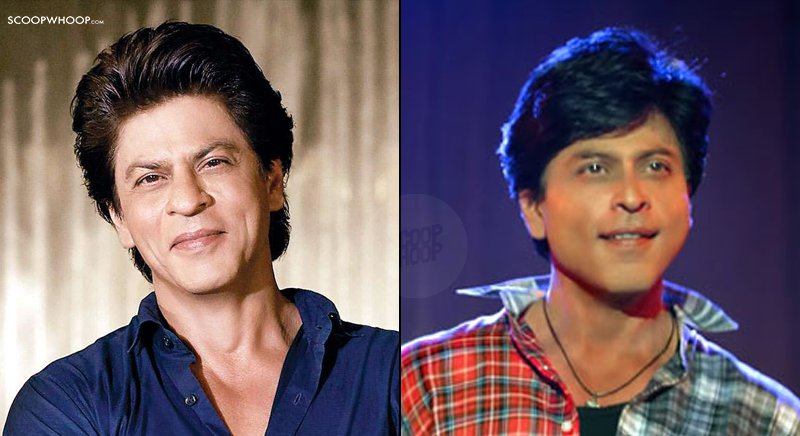 6. Hrithik Roshan in Dhoom 2
Hrithik played an international thief in the movie, whose ability to transform his appearance was integral to his heists. And thus, within the movie, he transformed into a really old security guard, an old lady, and even a dwarf. Thanks to the genius of Sjaan Gillings, he nailed every look.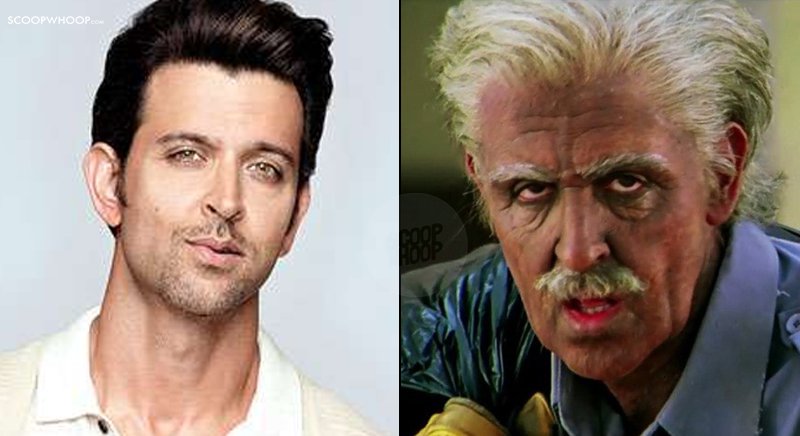 7. Kamal Haasan in Chachi 420
Chachi 420 – which was inspired by the Hollywood family drama Mrs. Doubtfire – saw lead actor Kamal Haasan play the role of a middle-aged woman. And American make-up artist Michael Westmore–who won the Academy Award for Make-up in 1985 for Mask–was responsible for achieving the brilliant transformation.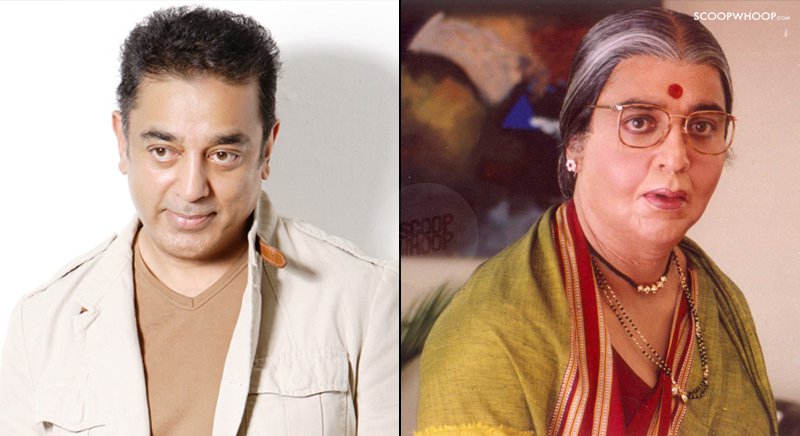 8. Shabana Azmi in Makdee
Vishal Bhardwaj's directorial debut, Makdee, was one of Bollywood's first comedy-horror films and an absolute delight. However, Shabana Azmi's transformation into an evil 'witch' was just as wonderful as the movie, if not more so. And the effectively scary transformation was made possible through the efforts of make-up artist Arun Adetya Seal.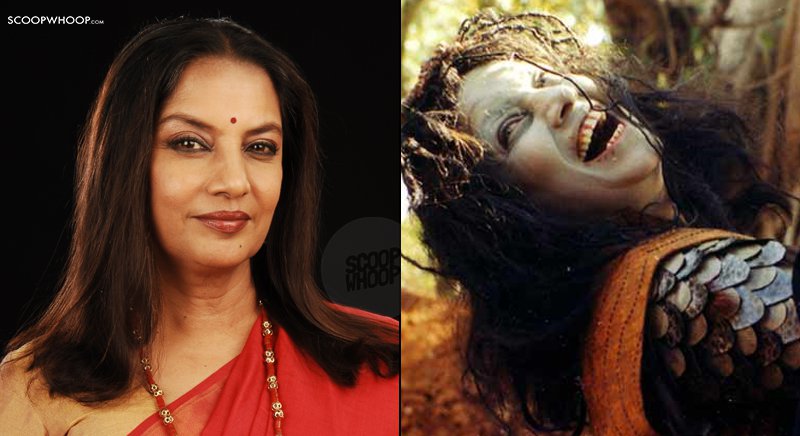 9. John Abraham in Romeo Akbar Walter
This espionage drama saw John Abraham play an old man, and National Award-winning makeup and prosthetic designer Preetisheel Singh worked with him for the transformation.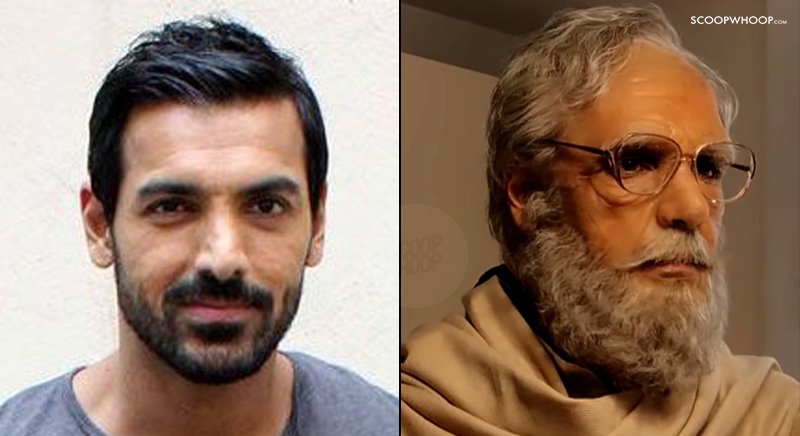 10. R. Madhavan in Rocketry: The Nambi Effect (yet to be released)
Though Rocketry: The Nambi Effect is yet to release, Madhavan has shared multiple photos and videos on social media, documenting his journey of transformation into the 77-year-old scientist. The movie marks Madhavan's directorial debut.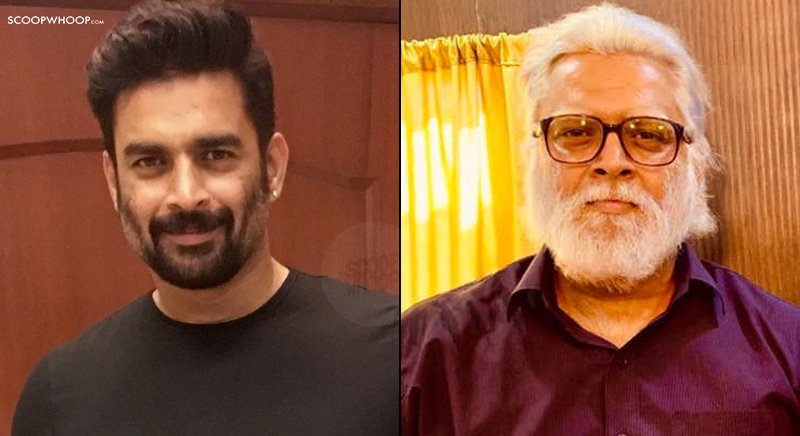 11. Ranbir Kapoor in Sanju
Ranbir deserves all the credit for nailing Sanjay Dutt's mannerisms to the T, but his epic transformation in Sanju was in large part due to the efforts of prosthetic artist Dr. Murkey and hairstylist Aalim Hakim.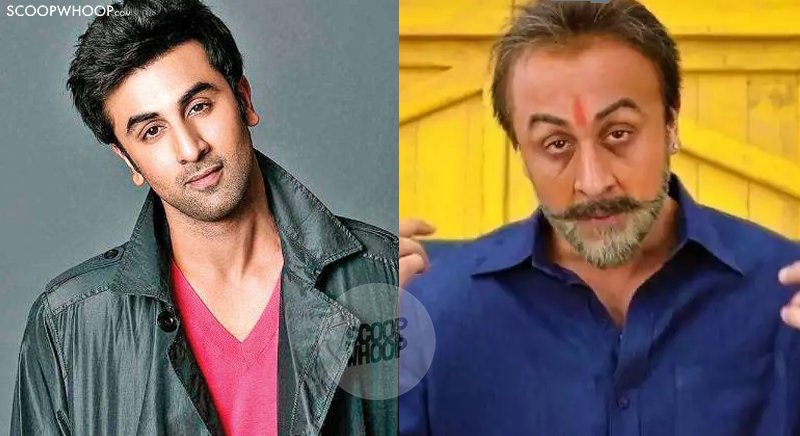 12. Lara Dutta in BellBottom
As soon as the trailer for BellBottom dropped, Lara Dutta began trending on Twitter, thanks to her brilliant transformation into former PM Indira Gandhi. Thanks to the efforts of makeup artist Vikram Gaikwad and his team, Lara looked unrecognizable in the trailer. 
13. Akshay Kumar in 2.0
Akshay Kumar's transformation into Pakshi Rajan, the deadly villain of 2.0 was nothing short of spectacular, thanks to the efforts of American special efects studio, Legacy Effects. 
Now that's what you call a transformation!