Unless you've been living under a rock, Jon Snow is back from the dead! Yes, after a long and tiring wait from the Game Of Thrones season 5 finale to the second episode of season 6, our favourite GoT character has indeed been resurrected. All thanks to the Red Priestess, Melisandre. 
Let's relive that epic moment when Jon opened his eyes: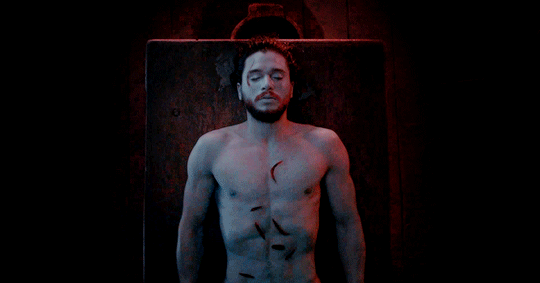 Now the thing is, Melisandre might've done all of us a big favour but she's not exactly the most likeable character on the show. Since her arrival on the TV series, Melisandre has been manipulating Stannis Baratheon, making him believe that he is the chosen one. She gave birth to a 'Shadow Demon' who ends up killing Stannis' brother Renly. She even convinced Stannis to sacrifice his daughter, Shireen. After all this, Melisandre was never going to win our favourite character award!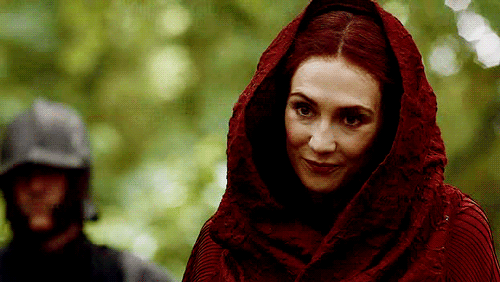 But all the evil seems to have been forgotten after she brought our beloved Jon Snow back!
And after giving us the happiest moment in the history of Game Of Thrones, Melisandre a.k.a. Carice van Houten tweeted this:
Happy now? 😜

— Carice van Houten (@caricevhouten) May 2, 2016
And what do you know! People seem to have forgiven her immediately: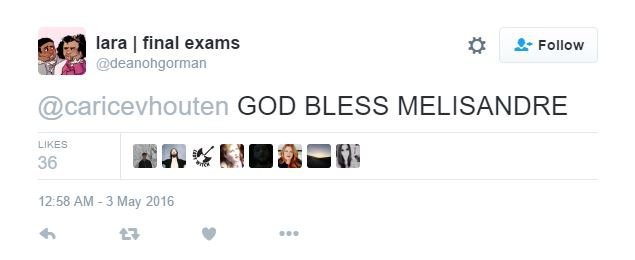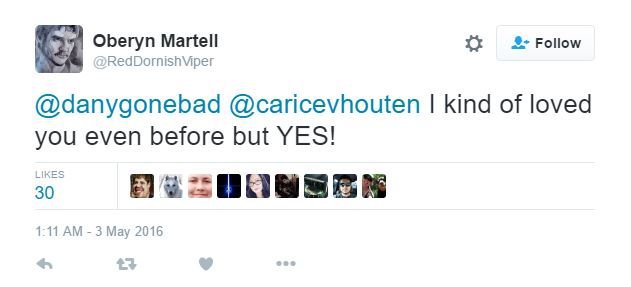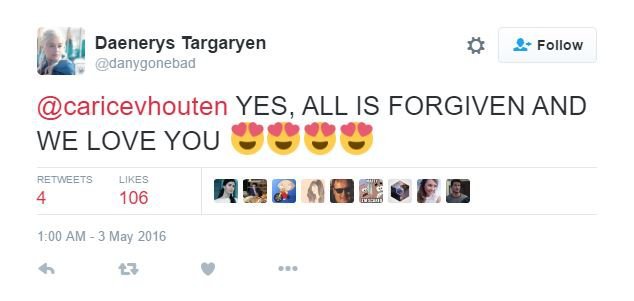 "The Red Woman" finally signed off with this epic tweet, proving that she's a total badass: