Napoli won their third Serie A title after 33 years with a 1-1 draw against Udinese at Dacia Arena on Thursday. The club last drew the titles during Diego Maradona's days in 1987 and 1990, respectively. Striker Victor Osimhen netted the equaliser in the 52nd minute and levelled Udinese's lead, established by Sandi Lorvic earlier.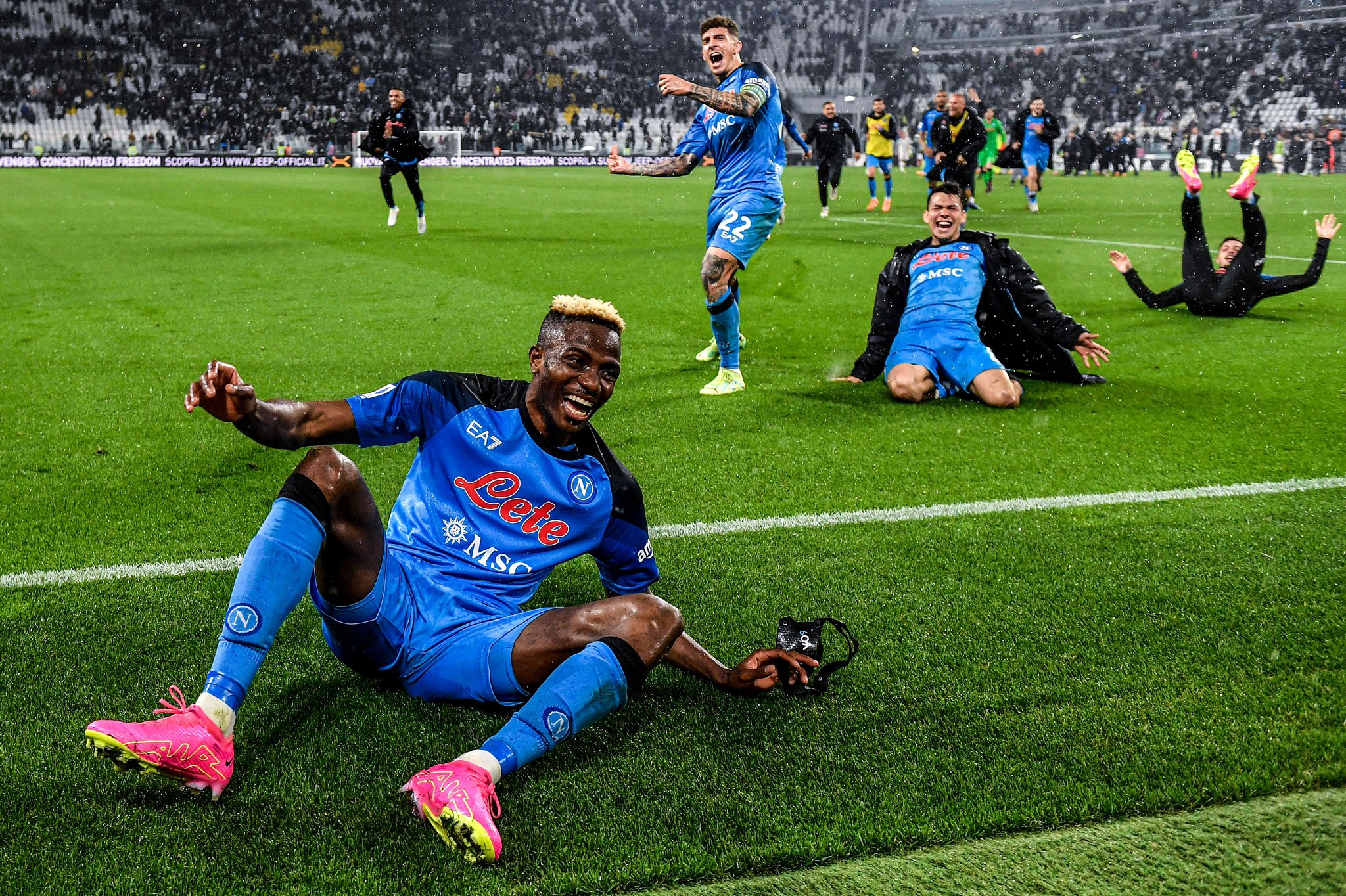 "Seeing Neapolitans happy is enough to give you a sense of that joy they are feeling," said a moist-eyed Luciano Spalletti, current manager and former player, to DAZN. "These people will look to this moment when life gets hard, they have every right to celebrate like this. You feel a bit more relaxed knowing that you've given them this moment of happiness.
As soon as the club sealed the win, fans stormed onto the pitch. The victory also sparked illustrious celebrations back in Naples. Thrilled, fans crowded the streets, celebrating the soccer title below a giant mural of Diego Maradona by singing, waving flags, jumping, and lighting fireworks and flares.
There was no better place on Earth than Naples last night.