Remember when a few days back Neetu Kapoor kinda dissed Ranbir Kapoor's exes through a cryptic Instagram story?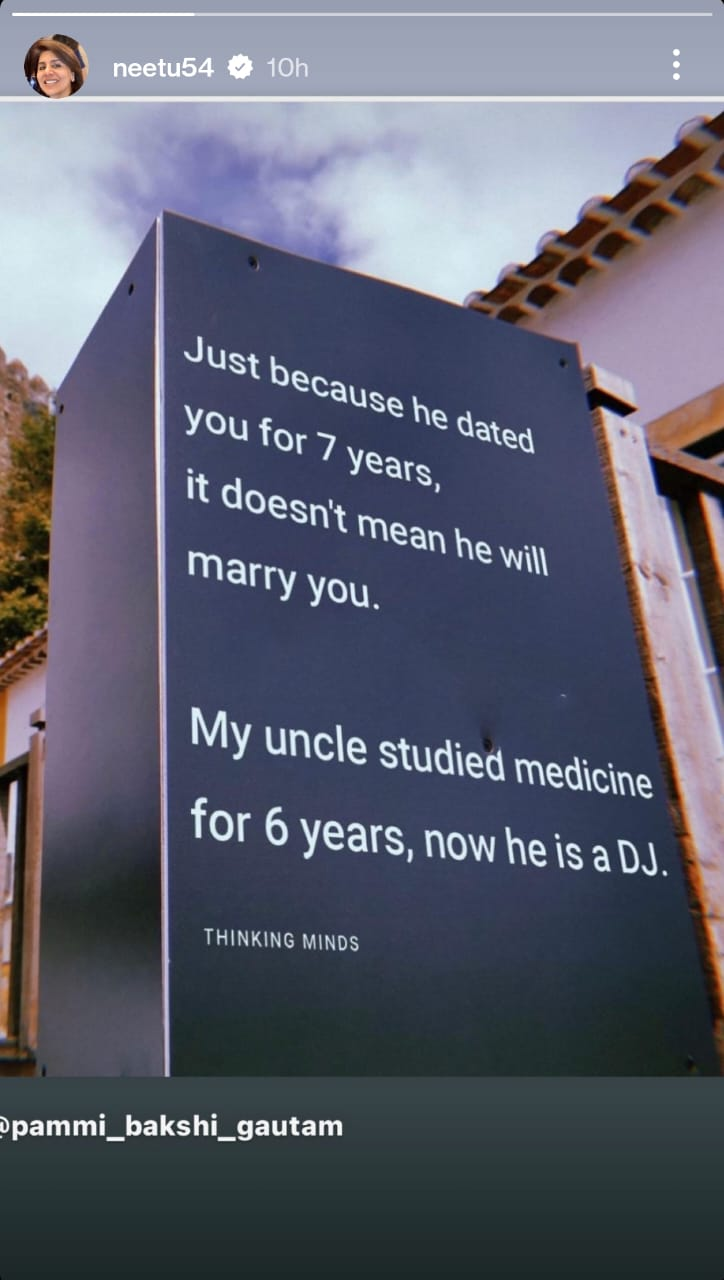 Well, thanks to the controversy, an old interview of Neetu Kapoor justifying Rishi Kapoor's one-night stands has also resurfaced on the internet.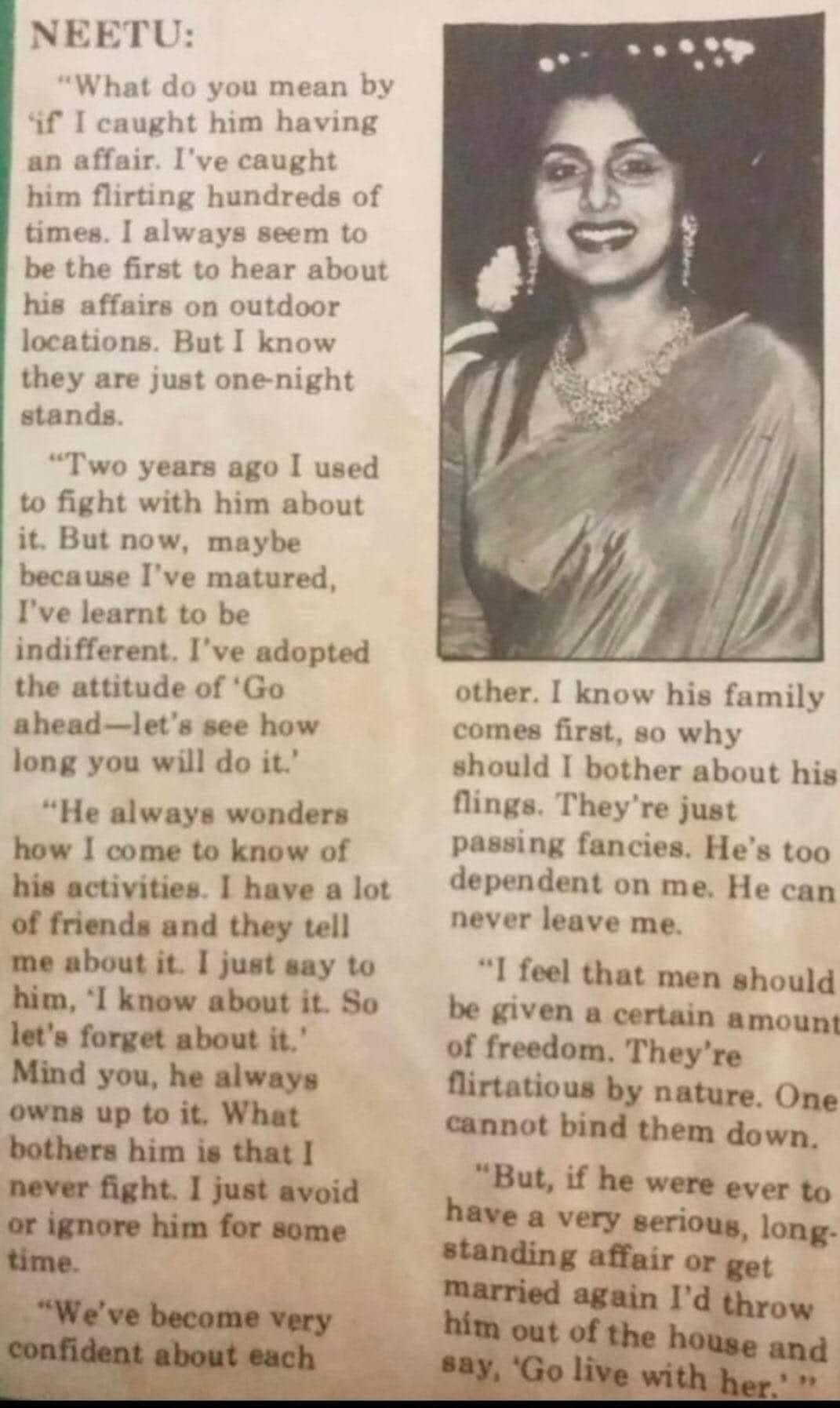 In an old interview, Neetu said, "What do you mean by 'if' I caught him having an affair? I've caught him flirting hundreds of times. I always seem to be the first to hear about his affairs on outdoor locations. But I know they are just one-night stands."
She went on to say how she became 'indifferent' over the years.
"Two years ago I used to fight with him about it. But now, maybe because I've matured, I've learnt to be indifferent. I've adopted the attitude of 'Go ahead—let's see how long you will do it.'"

Neetu Kapoor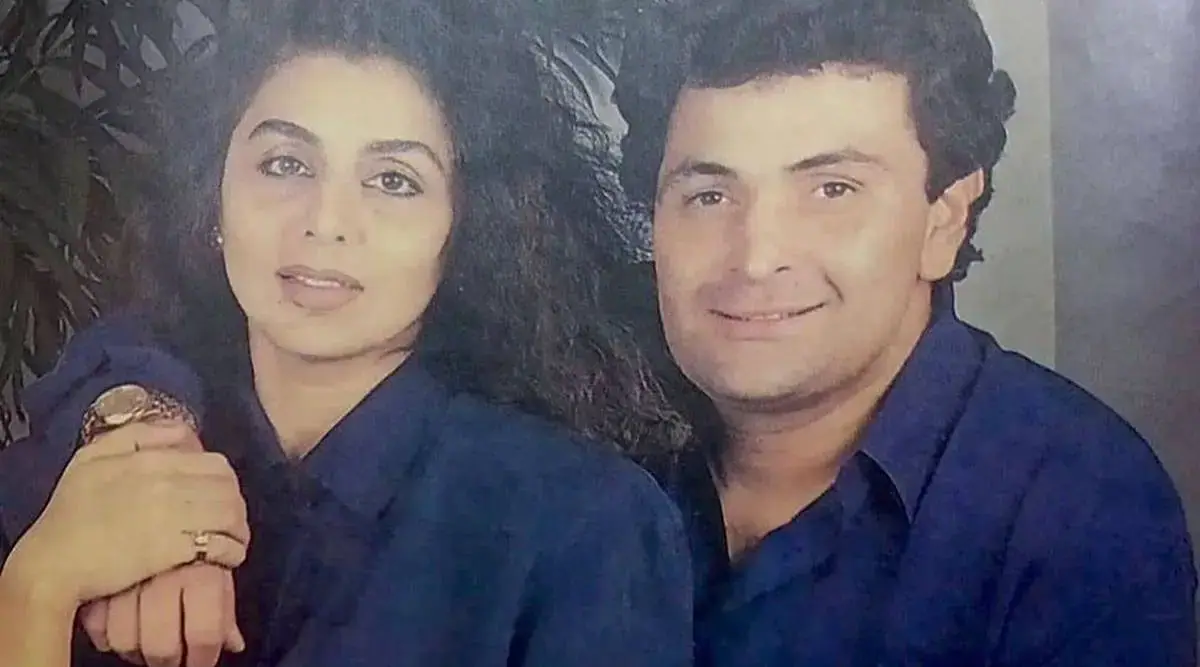 She was somehow content with the fact that she gets to know about it, and also the fact that he 'always owns up to it,' as if that somehow justifies it all.
"He always wonders how I come to know of his activities. I have a lot of friends and they tell me about it. I just say to him, 'I know about it. So let's forget about it.' Mind you, he always owns up to it. What bothers him is that I never fight. I just avoid or ignore him for some time."

Neetu Kapoor
This increased their confidence in each other? Don't ask me, I don't get it either. If anything, it sounds counterintuitive.
"We've become very confident about each other. I know his family comes first, so why should I bother about his flings. They're just passing fancies. He's too dependent on me. He can never leave me."

Neetu Kapoor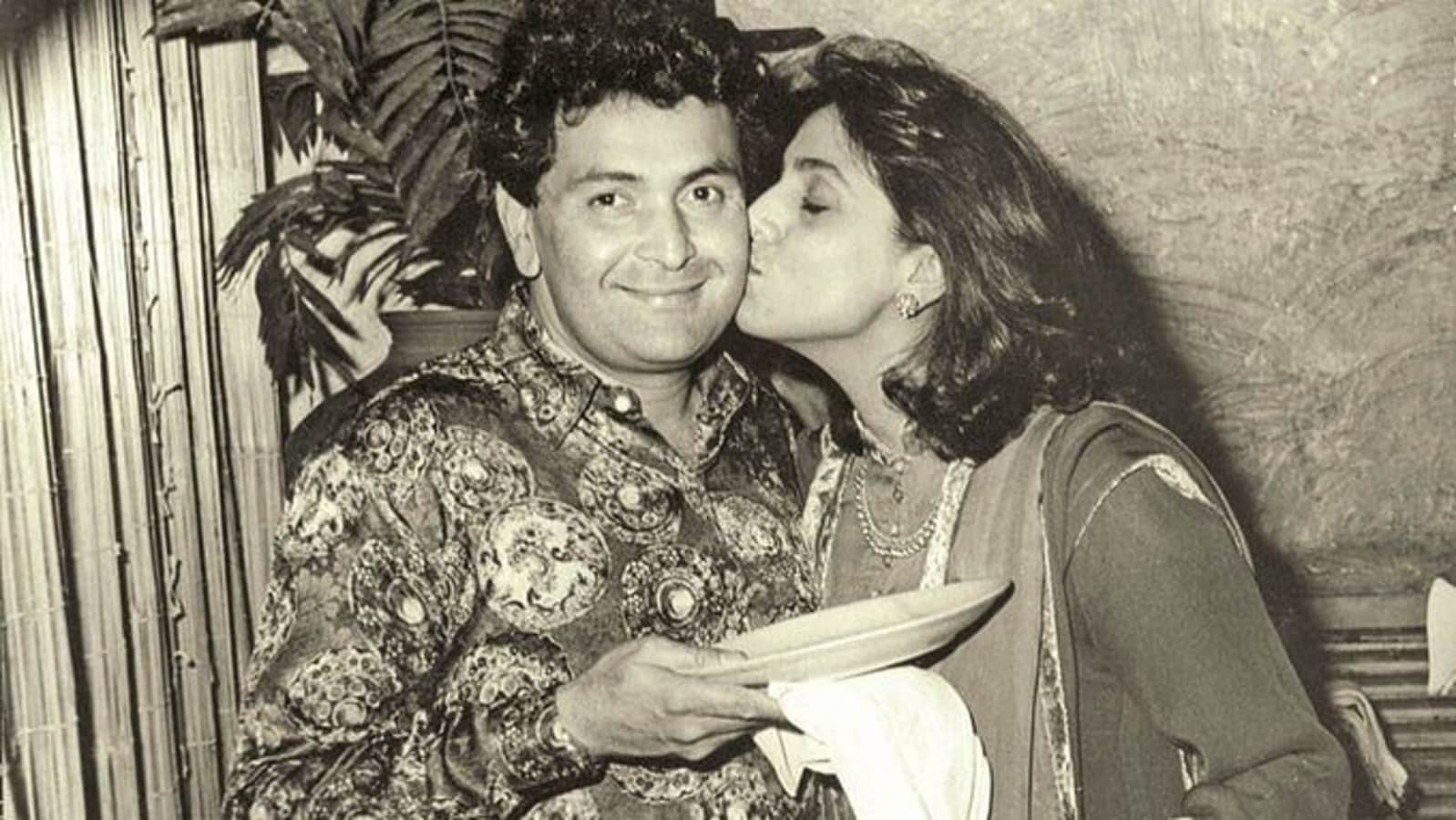 "He's too dependent on me. He can never leave me." Yep, I had to write it again to see how women find security in their spouse being dependent on them and not leaving because of that dependency instead of anything else that's actually essential for a relationship.
Men will be men, it's their nature, they can't change themselves, why even expect it?
"I feel that men should be given a certain amount of freedom. They're flirtatious by nature. One cannot bind them down."

Neetu Kapoor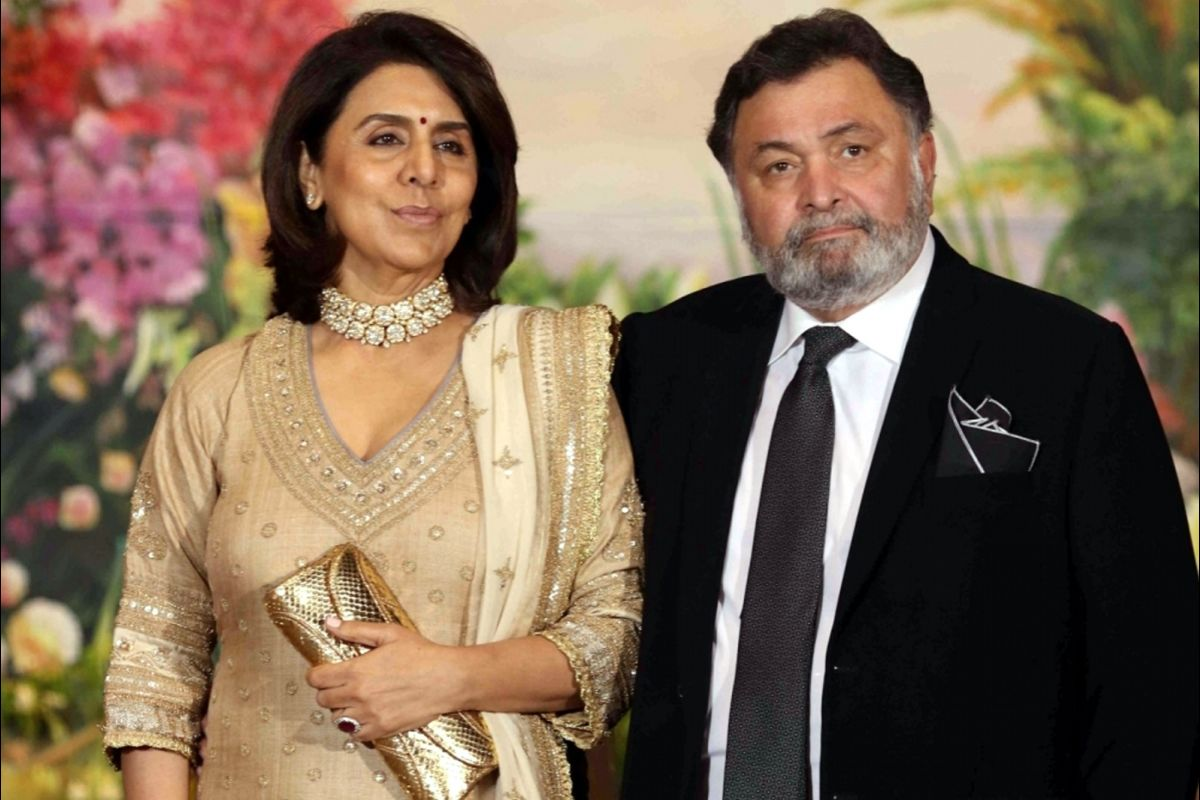 "But, if he were ever to have a very serious, long-standing affair or get married again I'd throw him out of the house and say, 'Go live with her," she mentioned in the interview.
So, if I seem furious in my tone that's only because I absolutely am. And so are others on the internet who just can't make sense of any of it.













Internalised Oppression 1, Loyalty… well, it left the chat.