There's no doubt that this romantic crime-comedy was iconic in many ways. However, instead of Abhishek Bachchan, Saif Ali Khan would be portraying the character of Bunty in the sequel.
According to reports, the production team of the movie had approached both Abhishek Bachchan and Rani Mukerji. However, things didn't work out between Bachchan and YRF. Therefore, Saif Ali Khan was roped in for the role.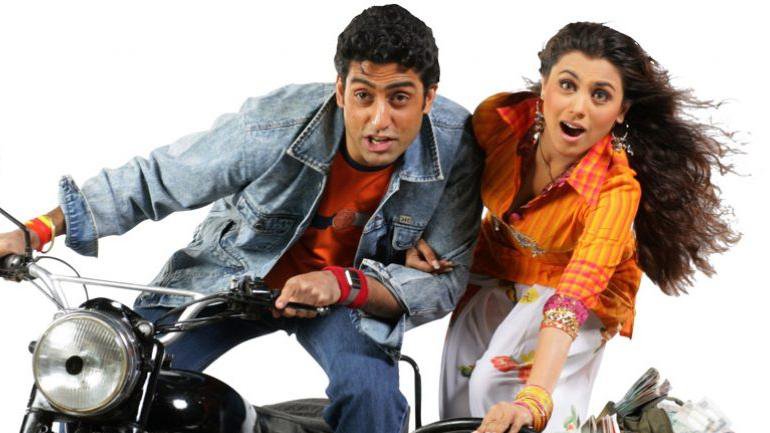 And here's what netizens thought about the change:
Yrr saif as bunty feels so out of place
That role is made just for abhishek bachchan

— Gryffindor⚡️🌃 (@its_zaalima) October 25, 2021
saifu is good but missing abhishek bachhan in bunty babli trailer 🙁

— Navpreet 🍉 (@navpreetentious) October 25, 2021
The only thing I miss in the trailer is the original Bunty Abhishek Bachchan. Bunty and Babli franchise is incomplete without AB. Wish to see a song like Dhadak Dhadak and Kajra re .. It is one of my favorite movie of YRF .. Fun entertaining trailer..

3🌟 #BuntyAurBabli2

— Sooraj Barjatiya Ka Prem | ᎧƑƑ𝕃ɪɴᎬ (@_rahul_chawhan) October 25, 2021
Honestly, no one can replace Abhishek Bachchan's role in Bunty aur Babli. Low key sad to not see him in BB2

— Karun (@Carun95) October 25, 2021
the fact that Bunty Babli 2 doesnt have abhishek bachchan is sad :/

— Amira Dhawan (@DhawanAmira) October 25, 2021
I am already team original Bunty and Babli 😌
Always a treat to watch Rani ! Saif in his element too!
Original Bunty was Abhishek, would have been nice if he was retained though. https://t.co/VXYQplrmqL

— Anshi (@anshi_Vik) October 25, 2021
The movie is slated to release on November 19.