A few days Bollywood actor Govinda had claimed that he had suggested the name 'Avatar' to James Cameron and had then refused to sign the film. Then yesterday, the veteran actor also said that he had been offered to play Chunni Lal in Devdas, but had also declined the offer.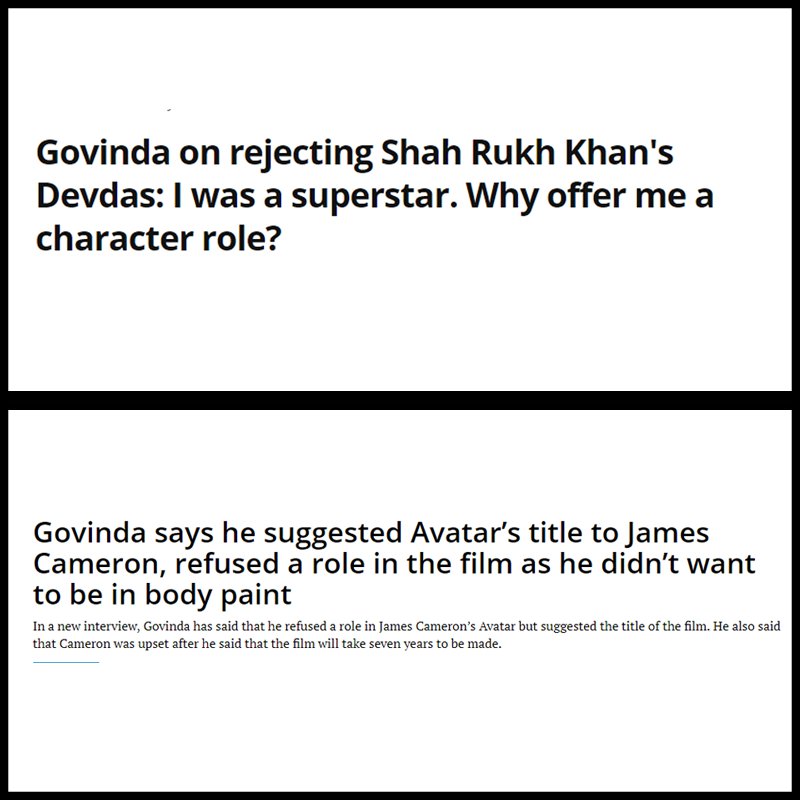 So to put things into perspective, we imagined what other major roles Govinda has refused to play in his very long career.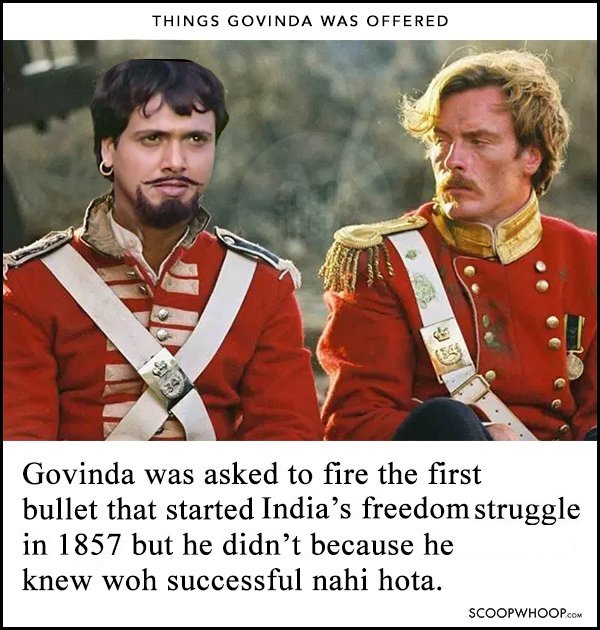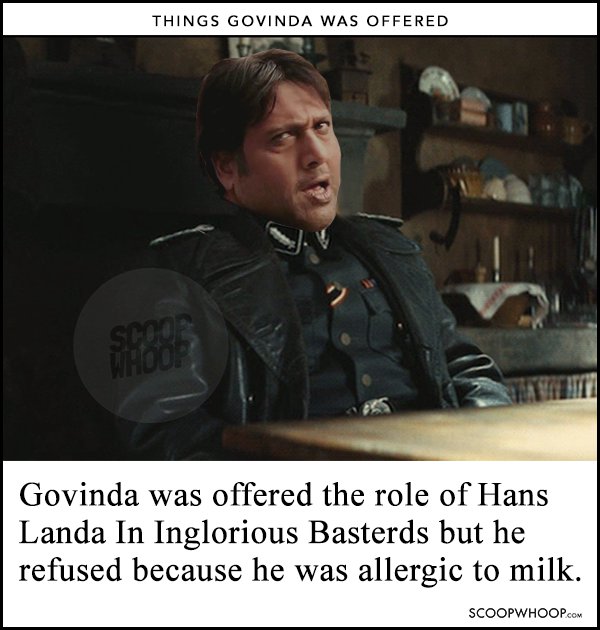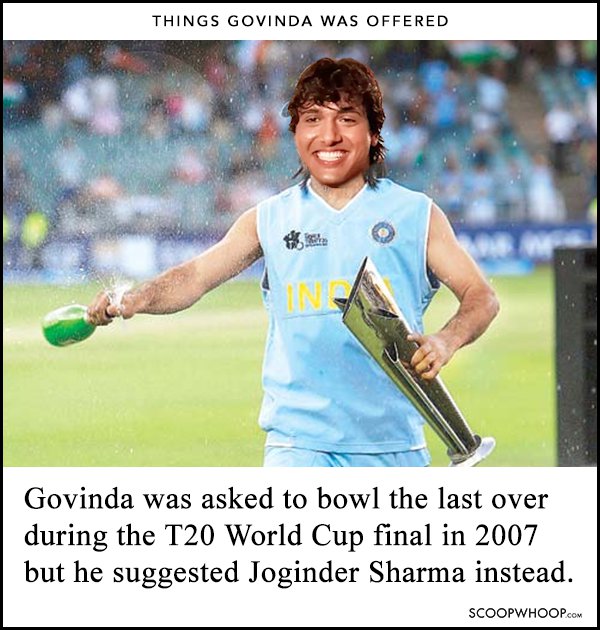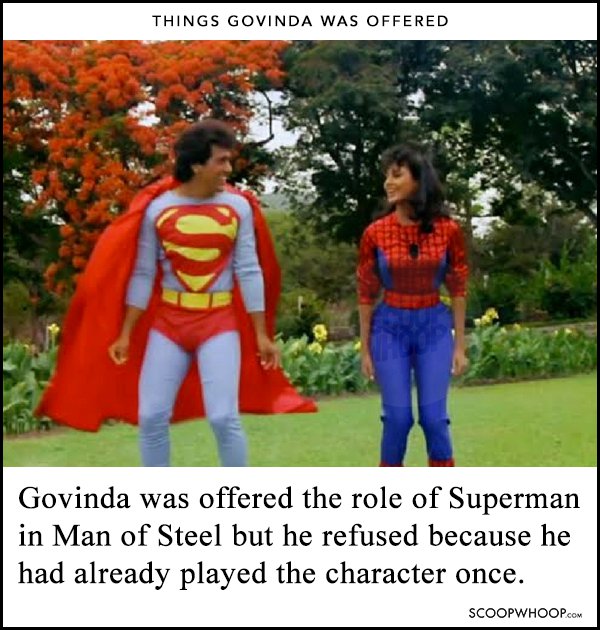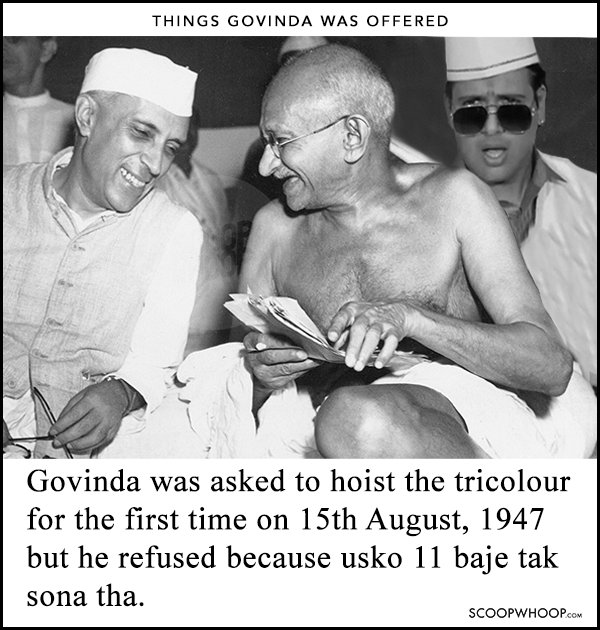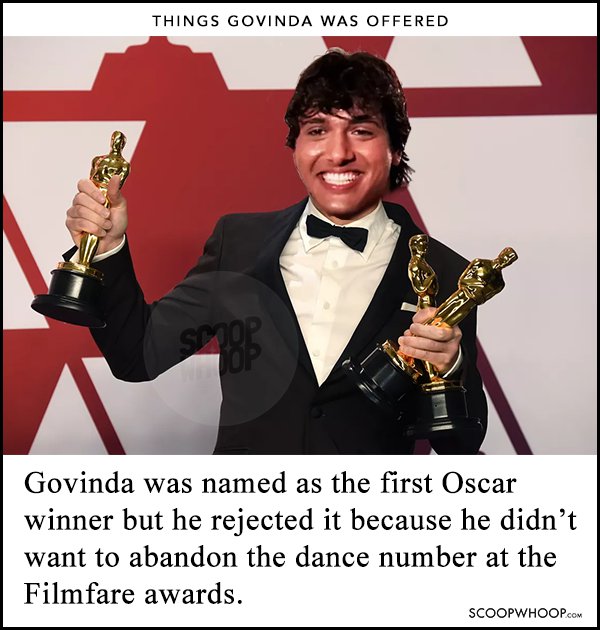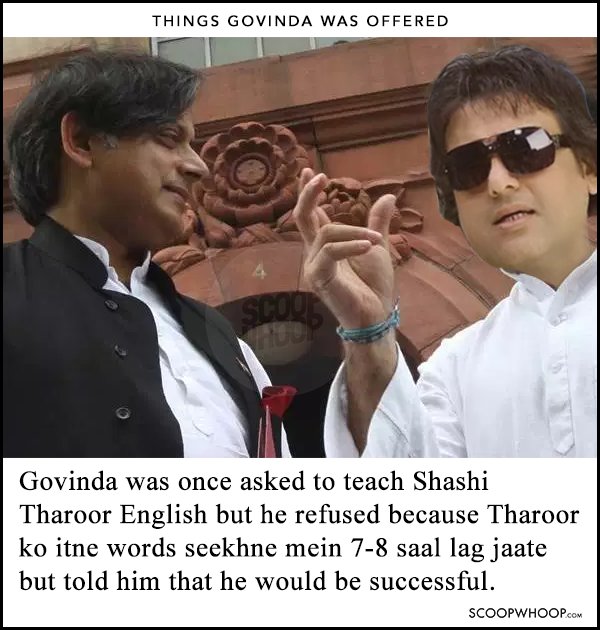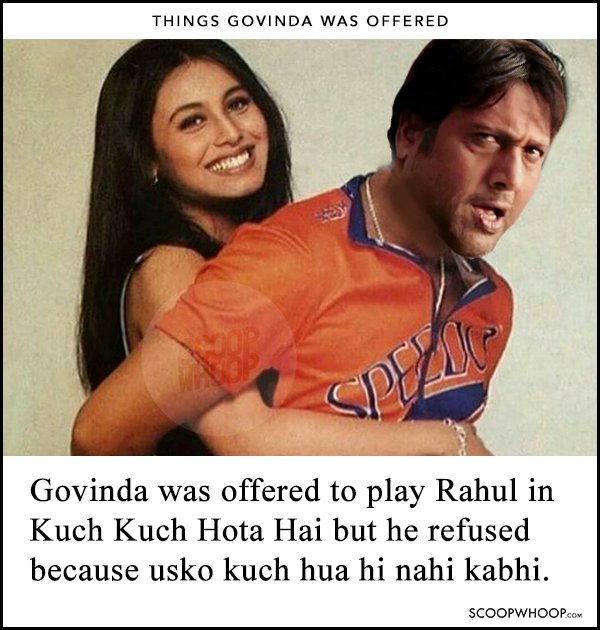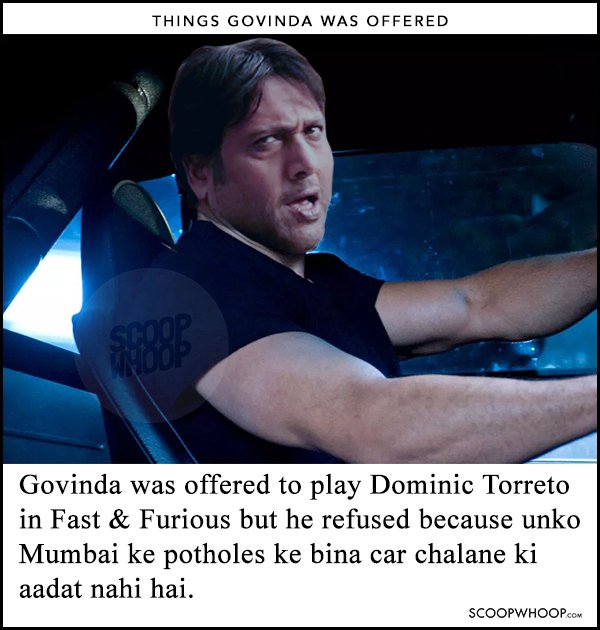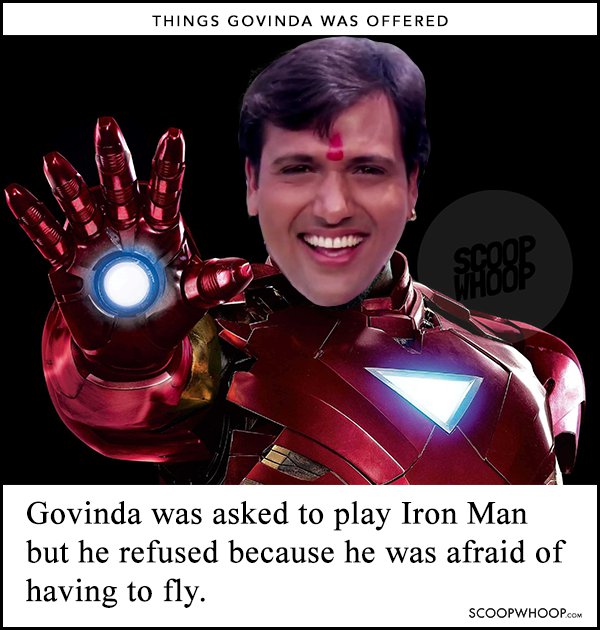 Now, if only he hadn't refused any of that, imagine what an living legend he could have become.