We all know SRK debuted with a TV show, Fauji (1989). Unaware of the superstardom waiting for him, at the time, the actor wasn't keen on exploring a career in the movies. Apart from his debut series, he also acted in Circus (1989) and Idiot (1990) and also played a minor role in Wagle Ki Duniya (1988). 
Three years before he rose to fame with his film debut with Deewana (1992), the actor also appeared in a TV movie titled  Umeed (1989). The 53-minute movie has SRK playing a minor role as a Bank Babu. He's assigned to work in a village no one wants to work in. There, he tries to help people and improve their situation.
And yes, it does give Abhishek Tripathi from Panchayat vibes.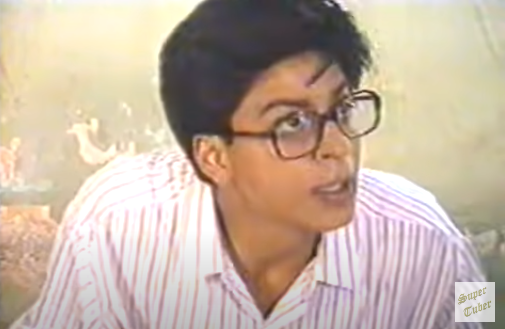 Twitter user Mimansa Shekhar (@mimansashekhar) has shared an edited snippet of the actor in the film & it's going viral. Take a look:
Naturally, people are excited to see young SRK, before he shot to fame. Here's how they are reacting:
Panchayat original?
Loved it?