In recent years, Pankaj Tripathi has emerged as one of the finest performers in the Hindi Film industry, and rightfully so. After all, he has managed to infuse a vein of realism in every role he's performed, no matter how comical or serious.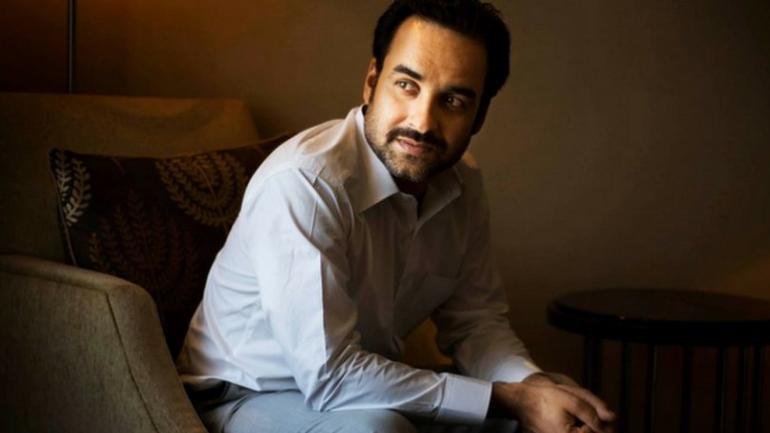 In an interview with Rajeev Masand, for his series Class Act, Pankaj Tripathi talked about his upcoming ventures, the long years of struggles, and continuously improving on his craft.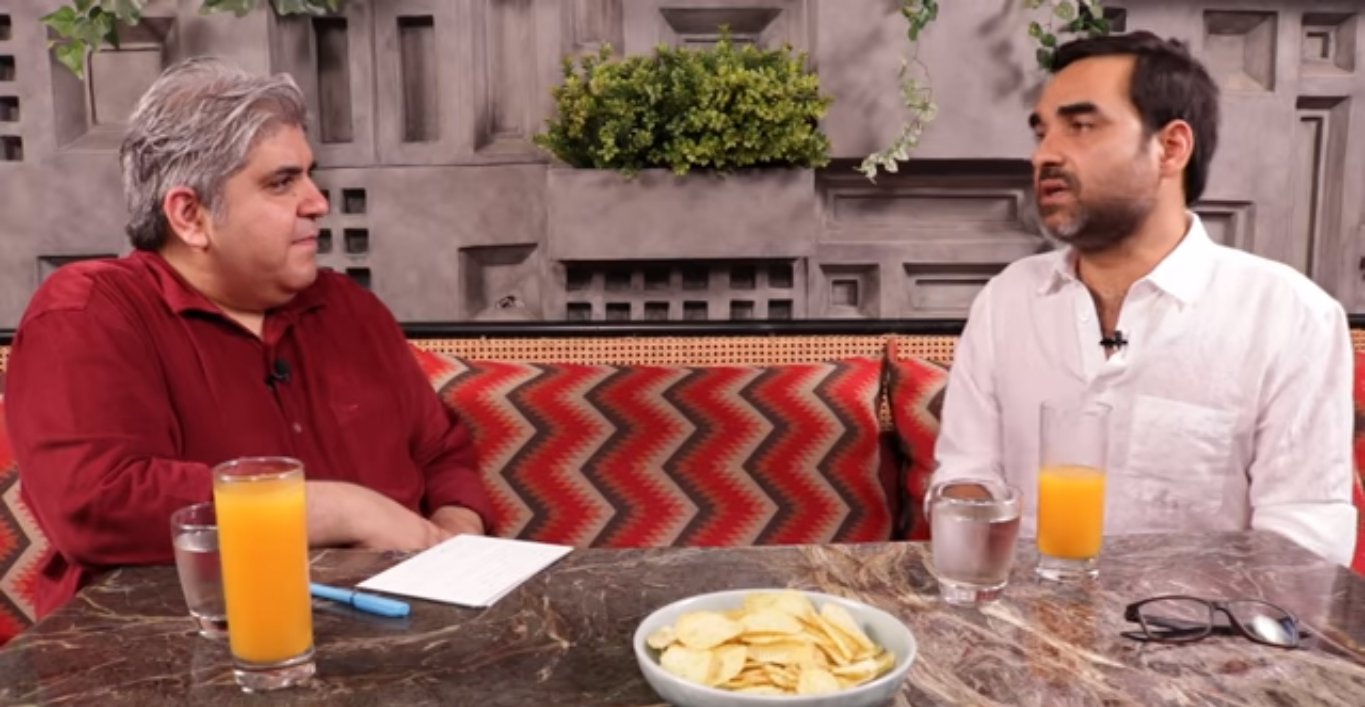 It was in 2012 that Gangs of Wasseypur helped the audience and Bollywood open up to the talent that Pankaj Tripathi is. But he'd acted in small roles in a handful of movies long before that. And the way Pankaj looks back over his long years of struggle is a lesson for us all.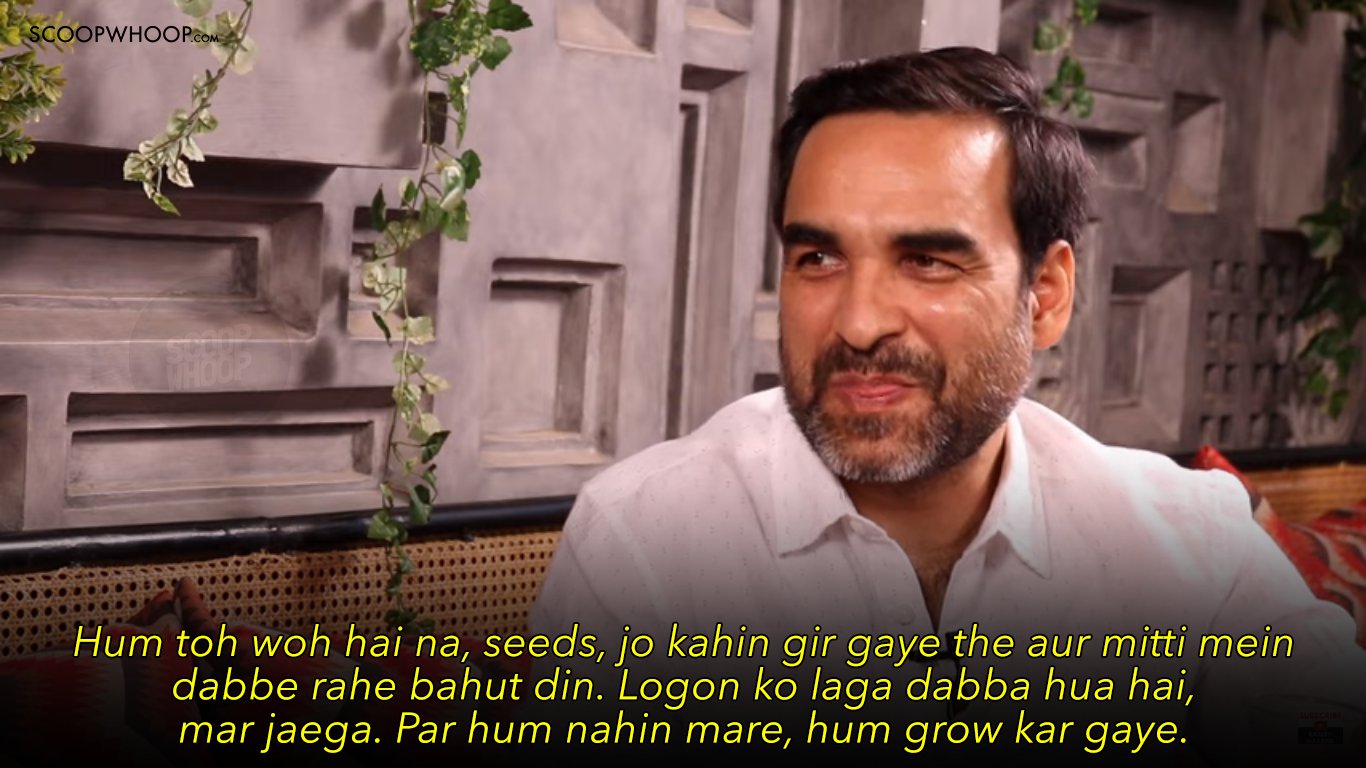 During the same struggle period, Pankaj was concerned about providing for his family, but never frustrated – because he always believed that one day his hard work would pay.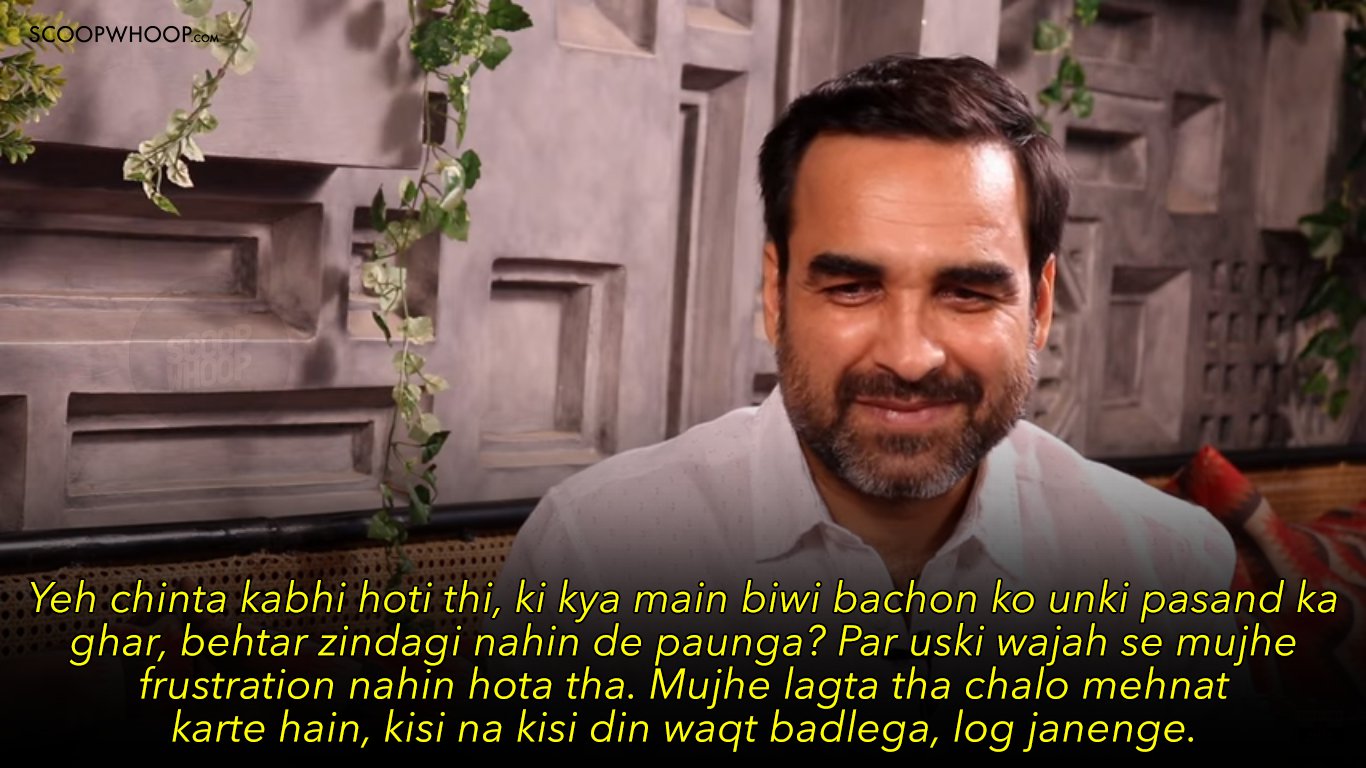 When the tide changed and brought greater roles for Pankaj, not all of them were substance driven. But Pankaj always found a way to make every role 'interesting' for him, and drive enjoyment from his work.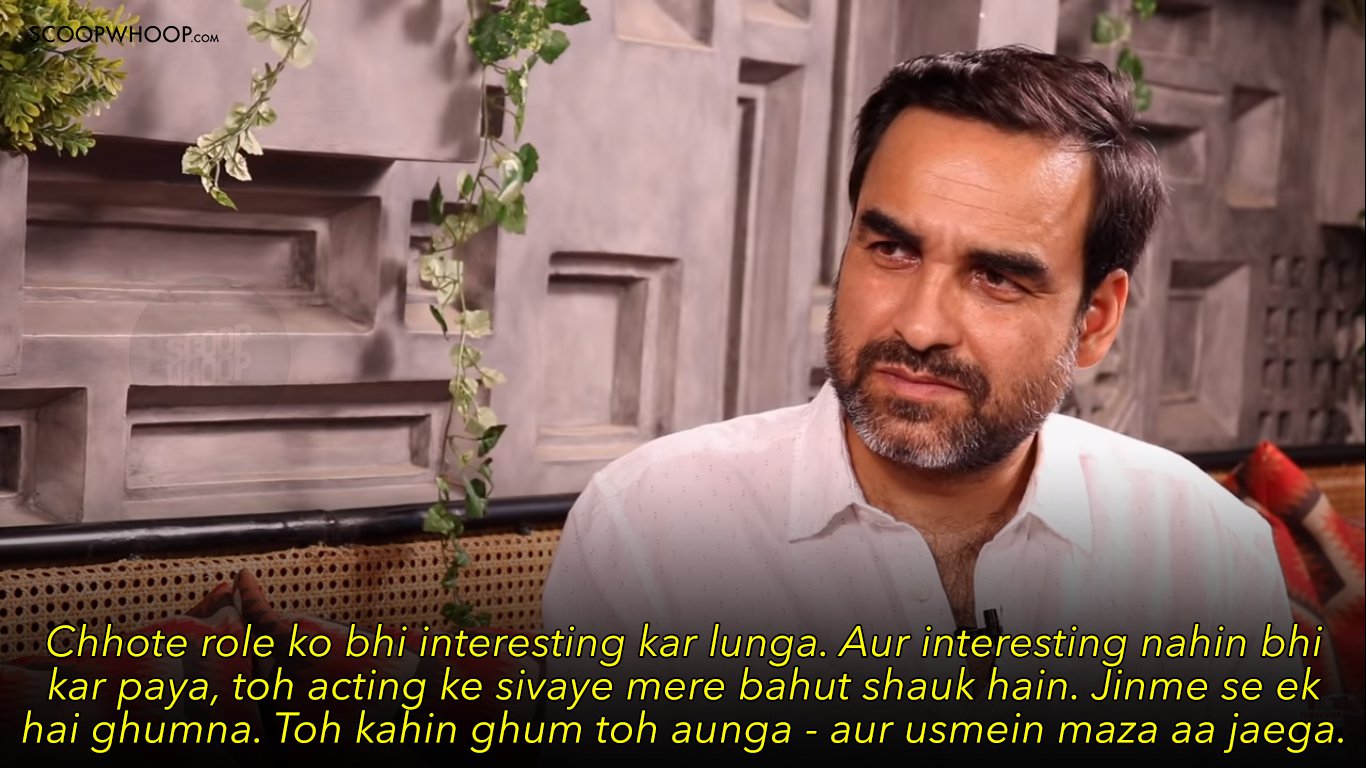 Today, he is on the other side of the fence – where he is short on time but not roles. And consequently, he ends up rejecting roles – something, he is not sure all producers/creators appreciate.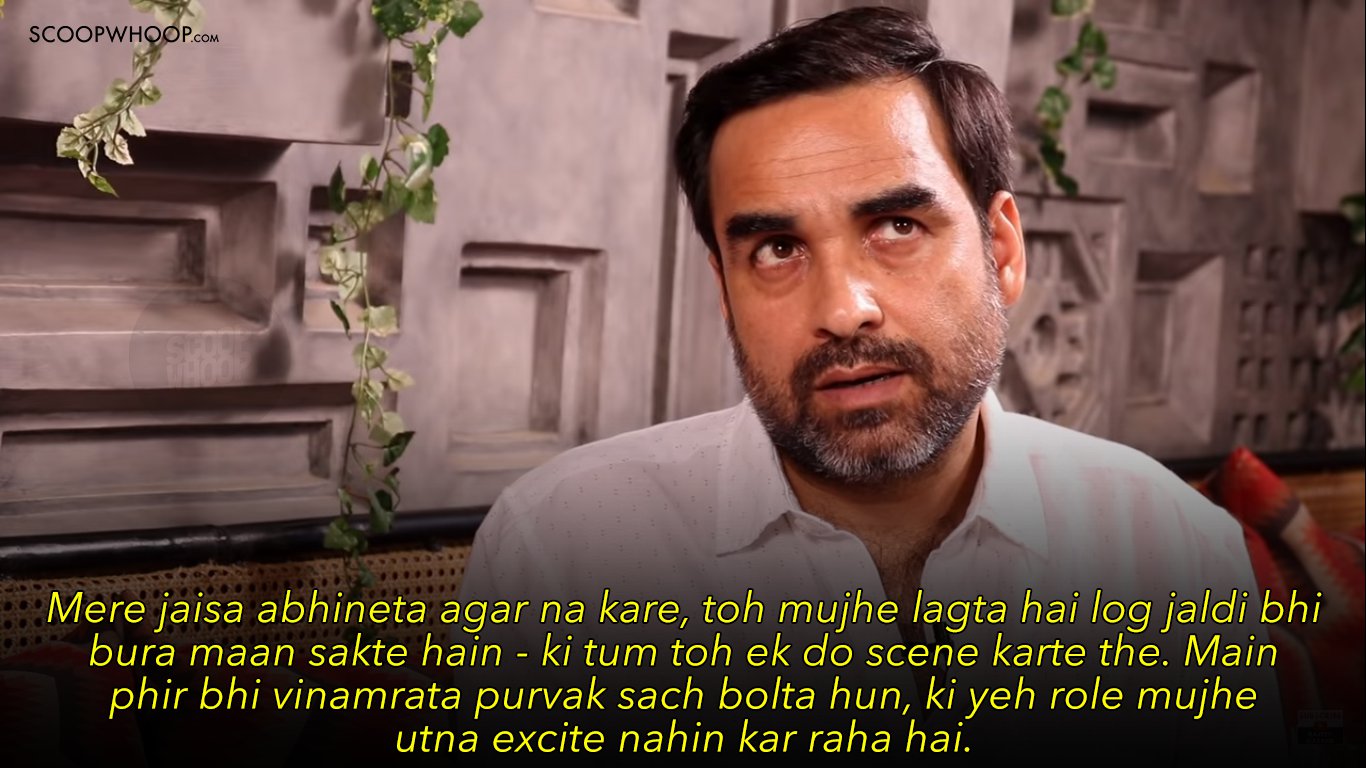 But for him, even today, it's not the hard-earned success but the love for his craft that keeps him going. A craft, that he feels needs to be continuously improved and worked upon.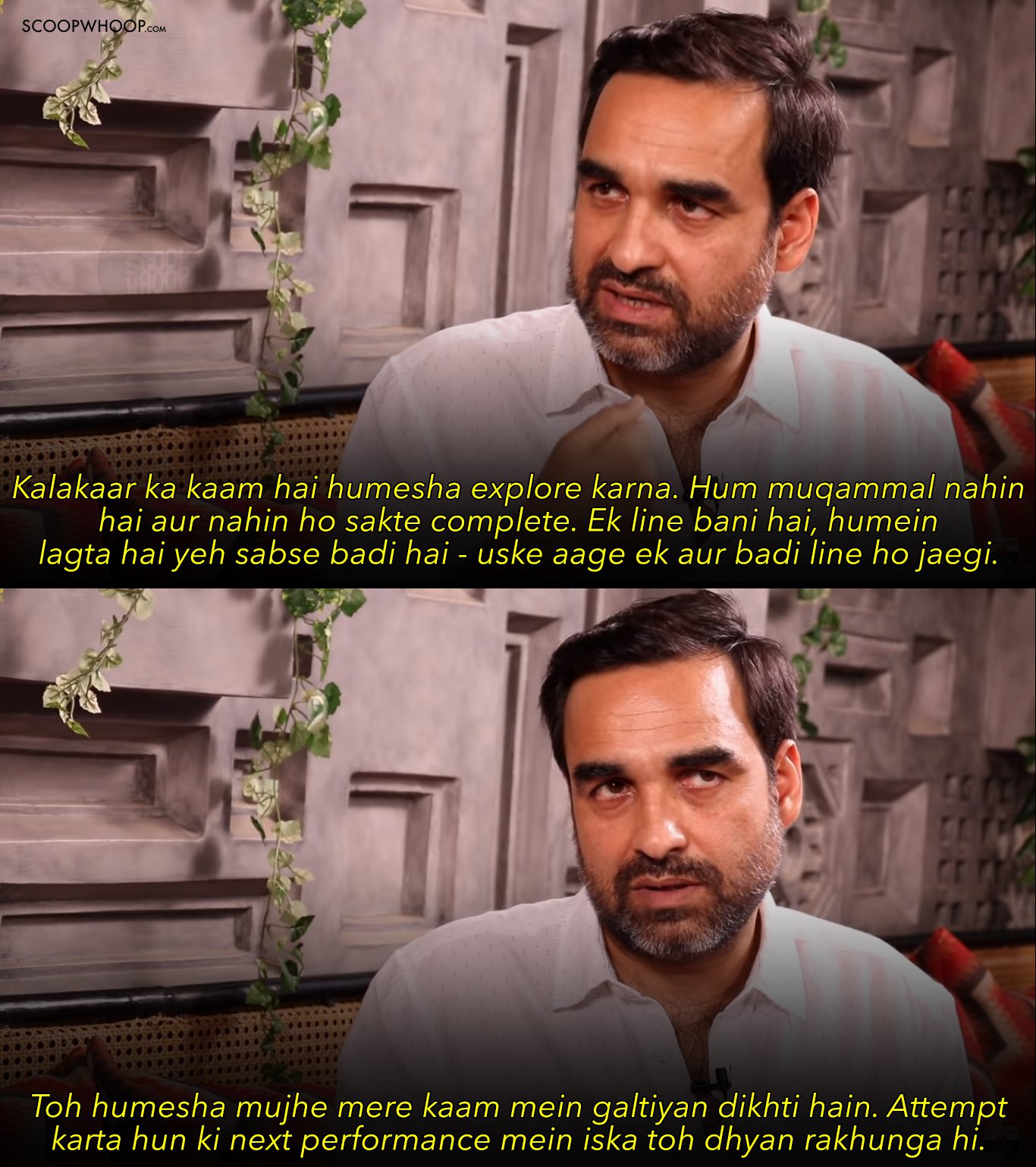 And yet there is a certain role that Pankaj Tripathi – who has managed to be a Godman, drug lord, a small-time crook, gentle friend, conniving secretary, and whatnot – would never say yes to.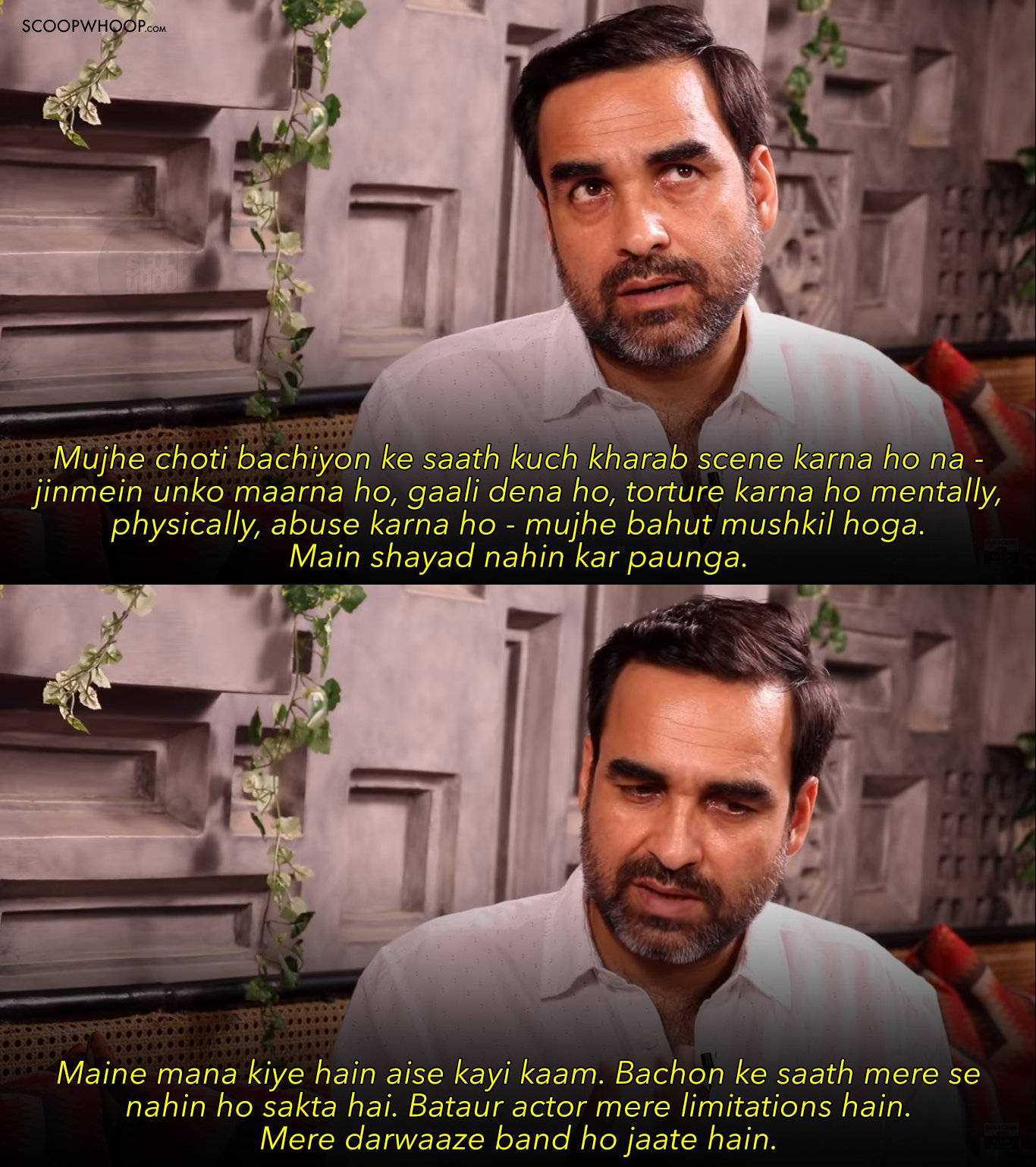 Clearly, Pankaj Tripathi is not just a brilliant performer, but also a humble star, who may have touched success but who still hasn't lost sight of what is truly important, personally and professionally.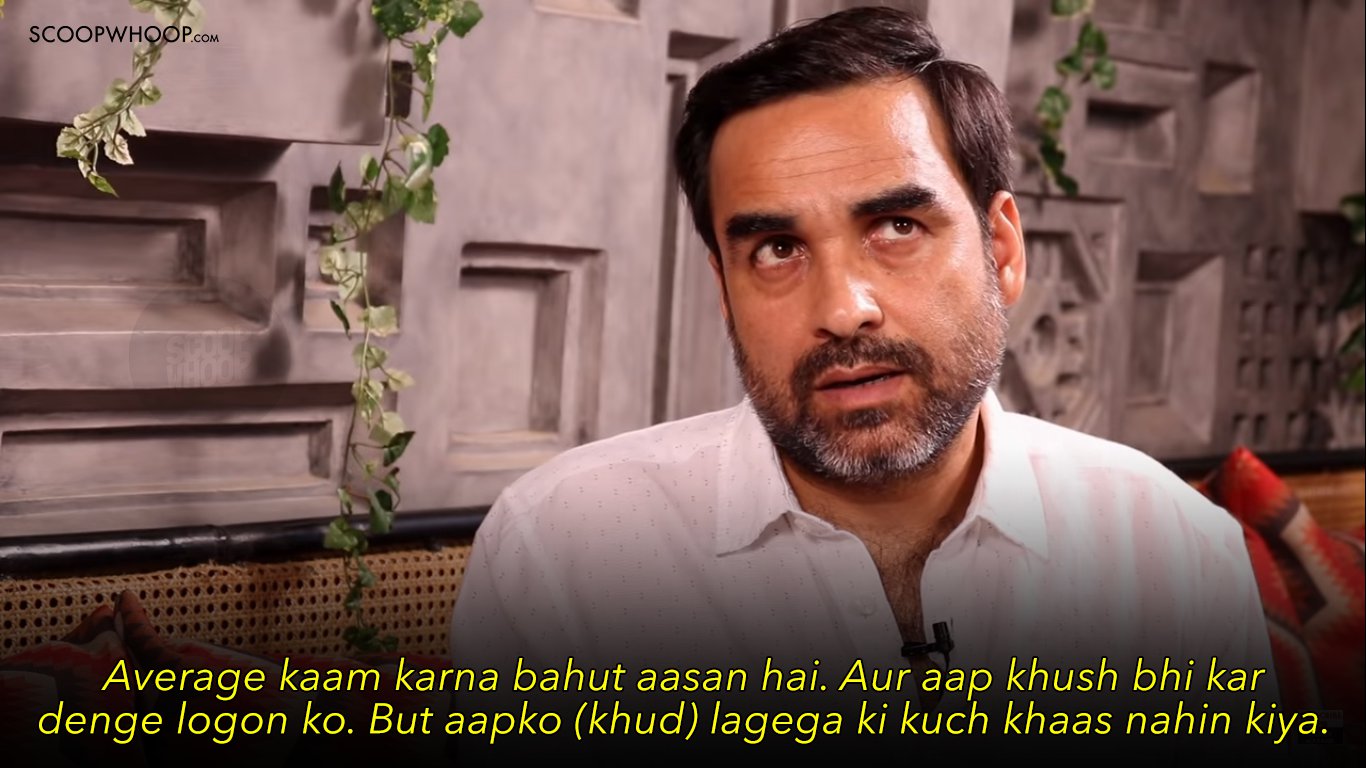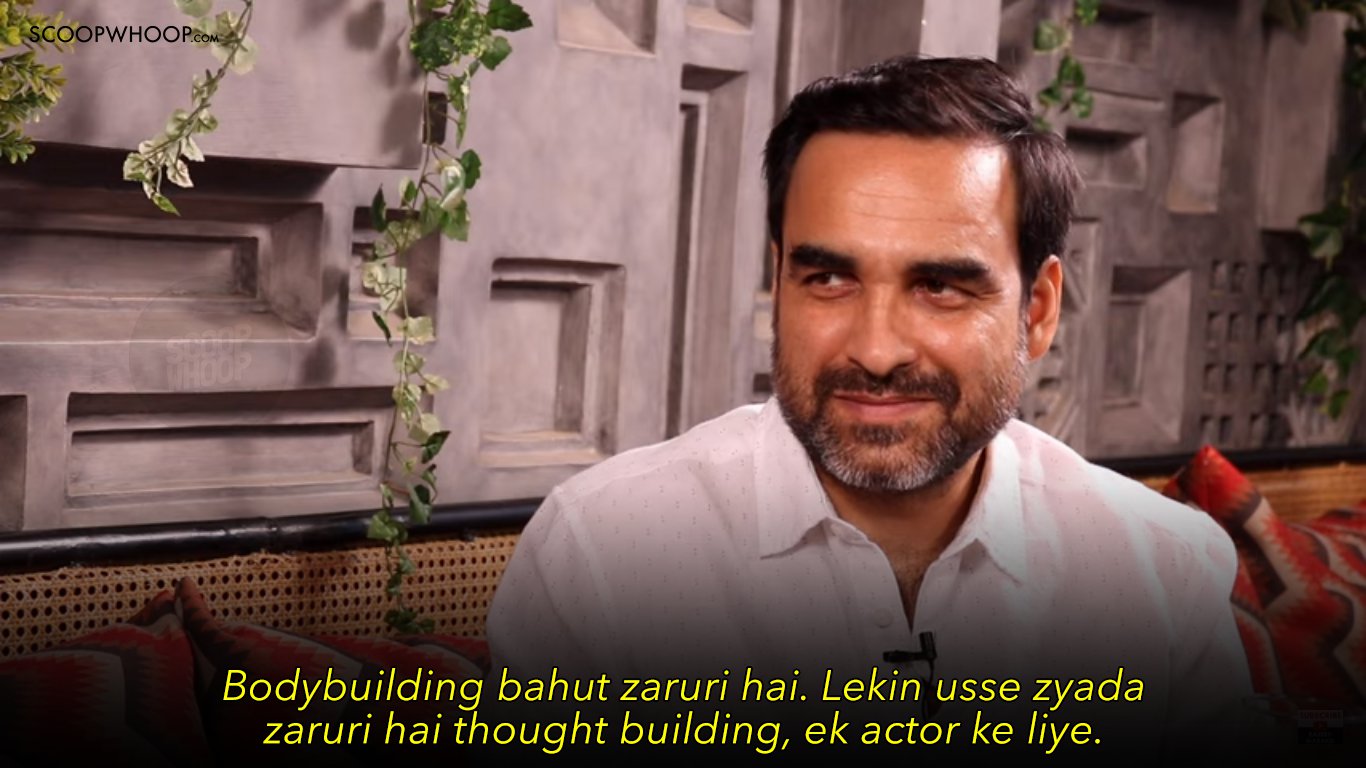 H/T: Class Act with Rajeev Masand. 
You can watch the complete video here: 
All images are screenshots from the interview on YouTube, unless specified otherwise. 
Design Credits: Nupur Agrawal.