Gangs of Wasseypur can be considered as a landmark film in the ever-evolving landscape of Hindi cinema. The two-part film by Anurag Kashyap was a breath of fresh air for the audience. The story telling, the dialogues and the casting, everything was just on point in the film which brought to limelight a lot of wonderful actors who had been doing great work until then but were still waiting for their breakthrough moment. 
It was with these group of actors that Pankaj Tripathi shone as Sultan Qureshi.
With training from National School of Drama, Pankaj moved to Mumbai over a decade ago. Hailing from Gopalganj in Bihar, Pankaj is still connected to his roots. An actor of his talent believes that he isn't a 'hero' but an actor who plays characters.
With significant roles in TV shows like Powder, Pankaj impressed the audience. And post GoW, he has done a stellar job in films like Manjhi: The Mountain Man, Masaan, Nil Battey Sannata and now Newton, Tripathi has entered the league of actors who can be completely trusted when it comes to delivering a great performance. He balances his love for his craft with roles in a few commercial films like Gunday and Dilwale.
Tripathi's life is a shining example that one must always know their true potential and should never give up on their dreams. His journey also conveys that no matter how much we move ahead in life, our connection to our roots is what keeps us grounded. 
These 10 quotes by the actor sum up his journey and everything that he has learned from working in Hindi cinema: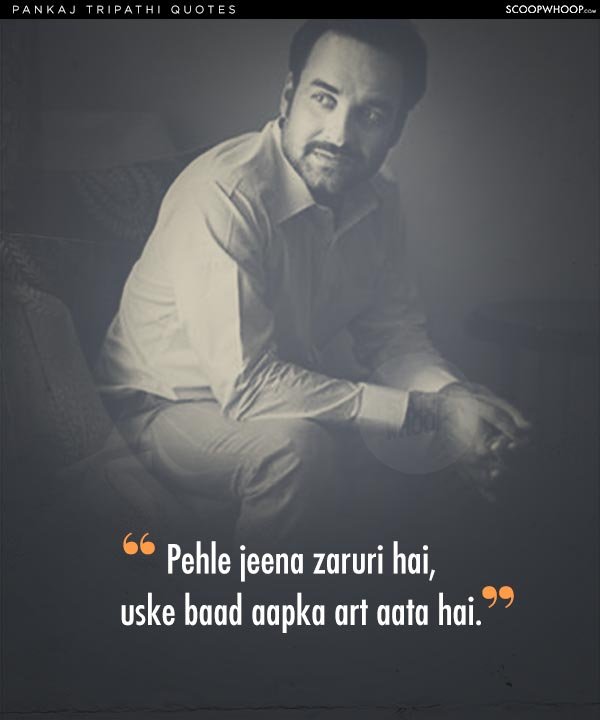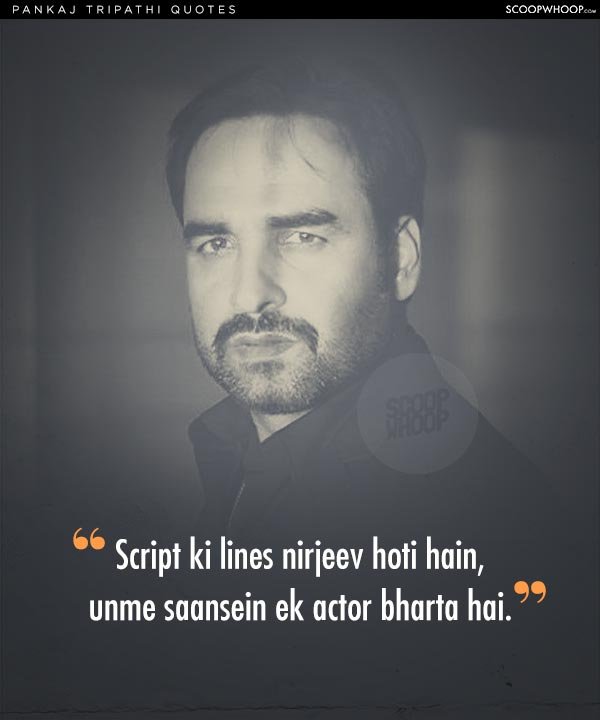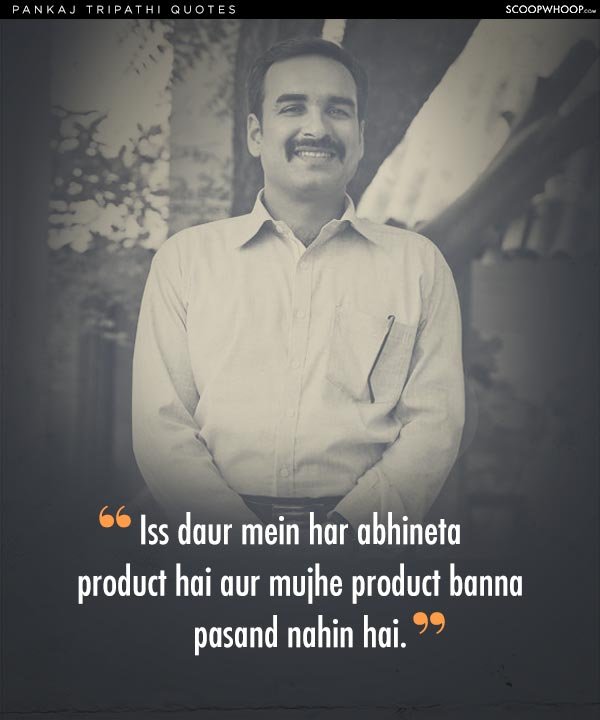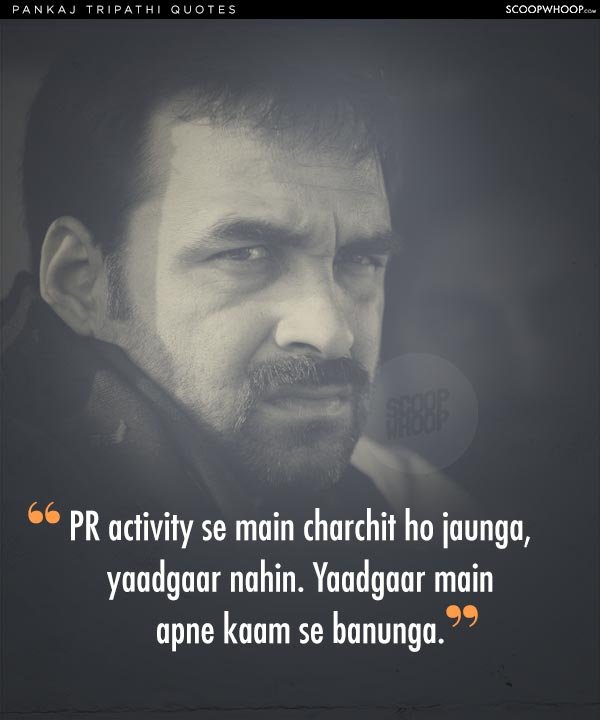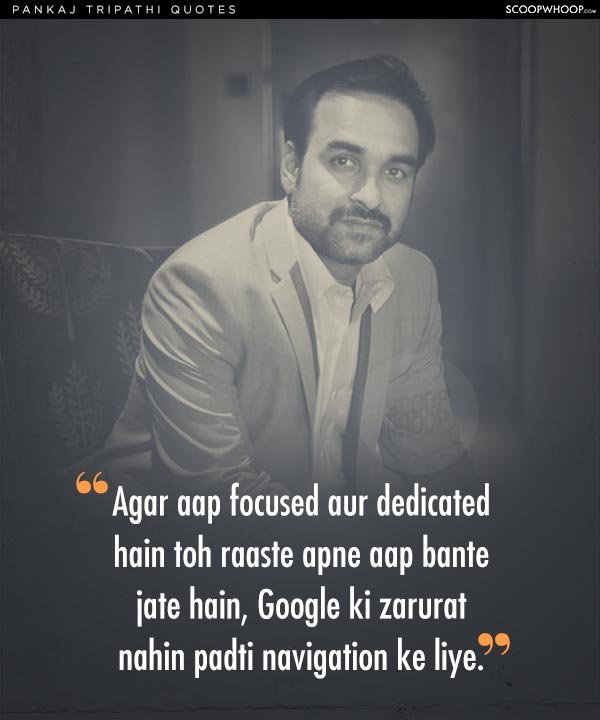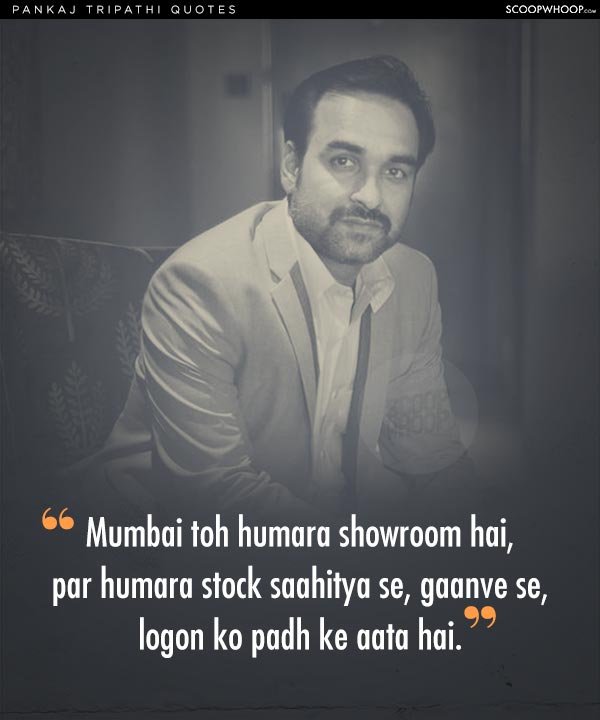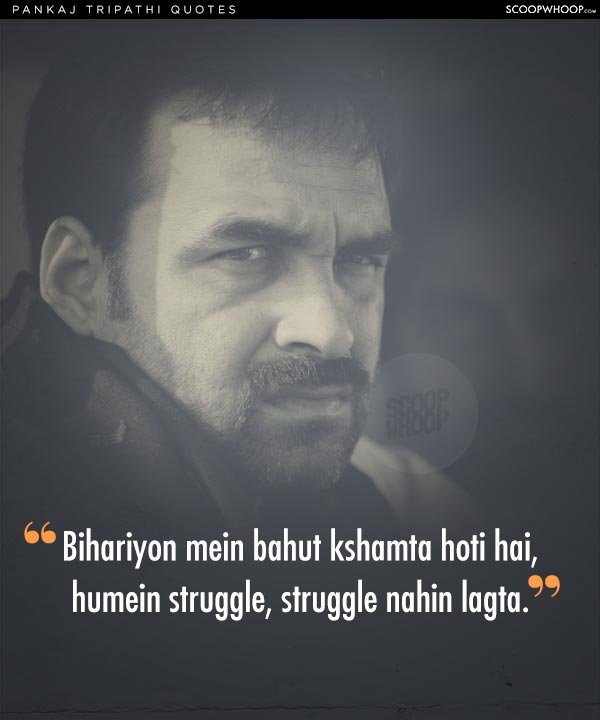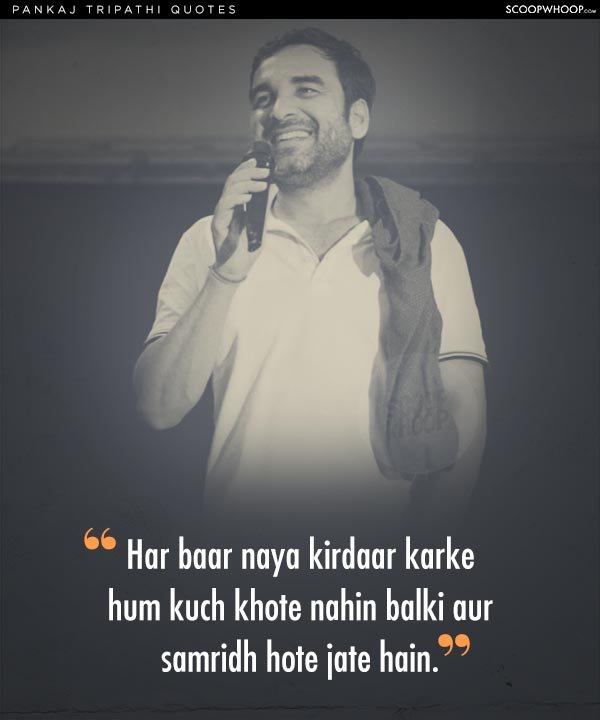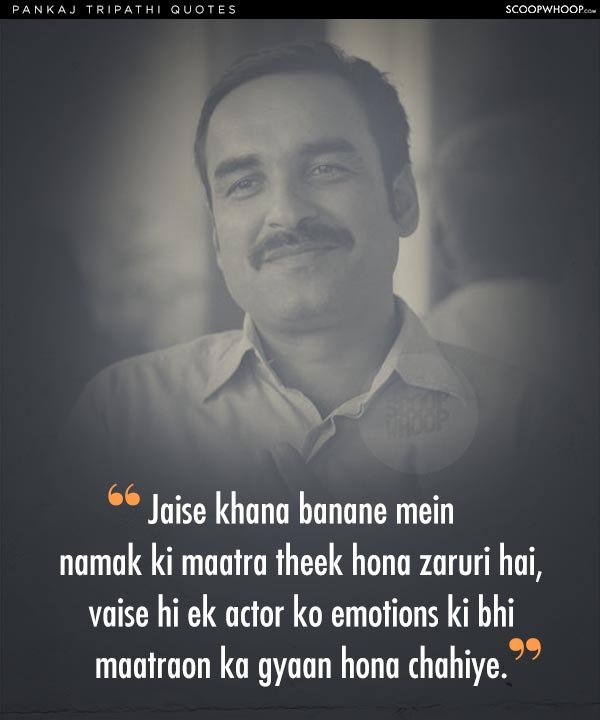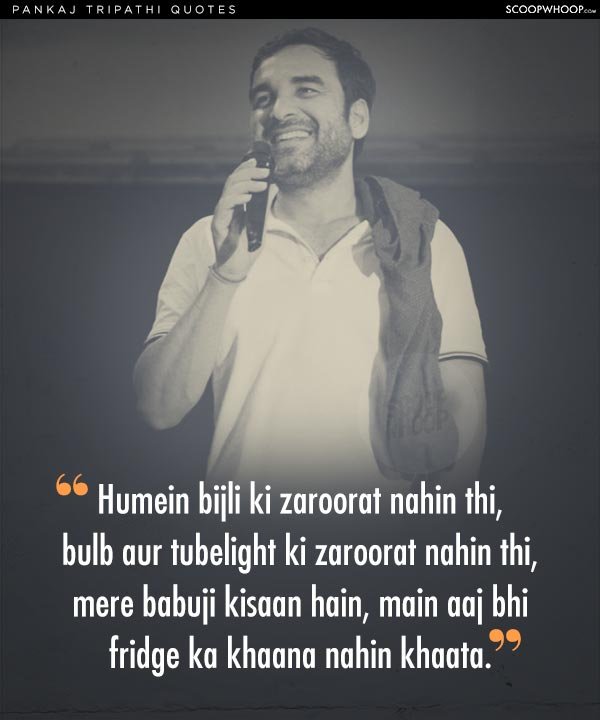 Design credit: Saurabh Rathore