My first introduction to Parveen Babi came with Yash Chopra's cult-classic Deewaar (1975). 
I was, of course, not born at the time of the film's release and only saw it years later, sometime in the late 90s, curious to figure out the hype around this potboiler. Frankly, I didn't think much of the film – it had wonderful performances by Amitabh Bachchan and Shashi Kapoor, yes, but my 21st century-self couldn't relate to the melodrama that clearly belonged to a much older era.
However, there was something about Deewaar that certainly got my attention. Smoking cigarettes, enjoying her drinks and indulging in pre-marital sex with her lover, Parveen Babi's Anita was everything opposite to what I'd known of Hindi cinema's heroines from that era.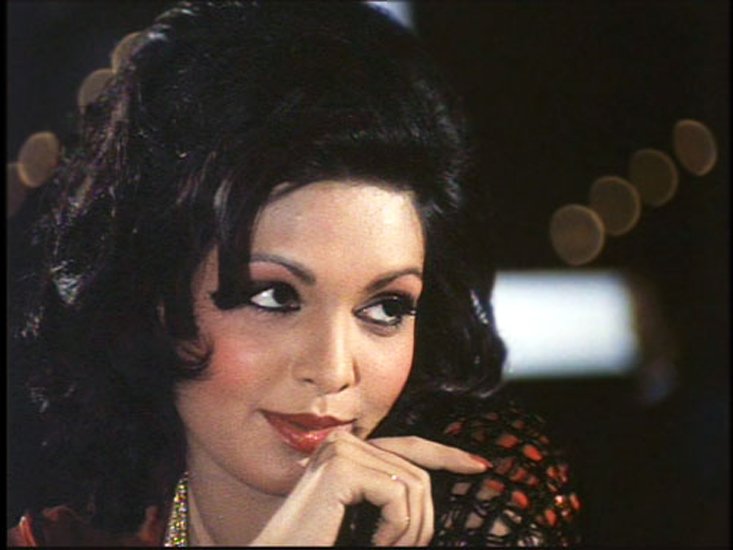 Casually approaching Amitabh Bachchan at a bar, with the background music aptly playing I Am Falling In Love With A Stranger in the voice of Ursula Vaz, Parveen's first scene in Deewaar has her sharing a drink with the hero, lighting his cigarette and flirting with him over alcohol, all this while 'flaunting' her magnificent legs.
I was amazed. Wasn't this what 'vamps' did in Bollywood back then? Those vilified women who were everything wrong with the sanskaari Indian society, the antithesis of the aadarsh bharatiya naari? 
Turns out, Parveen Babi did everything you'd never expect from a Bollywood heroine and she did it all with aplomb!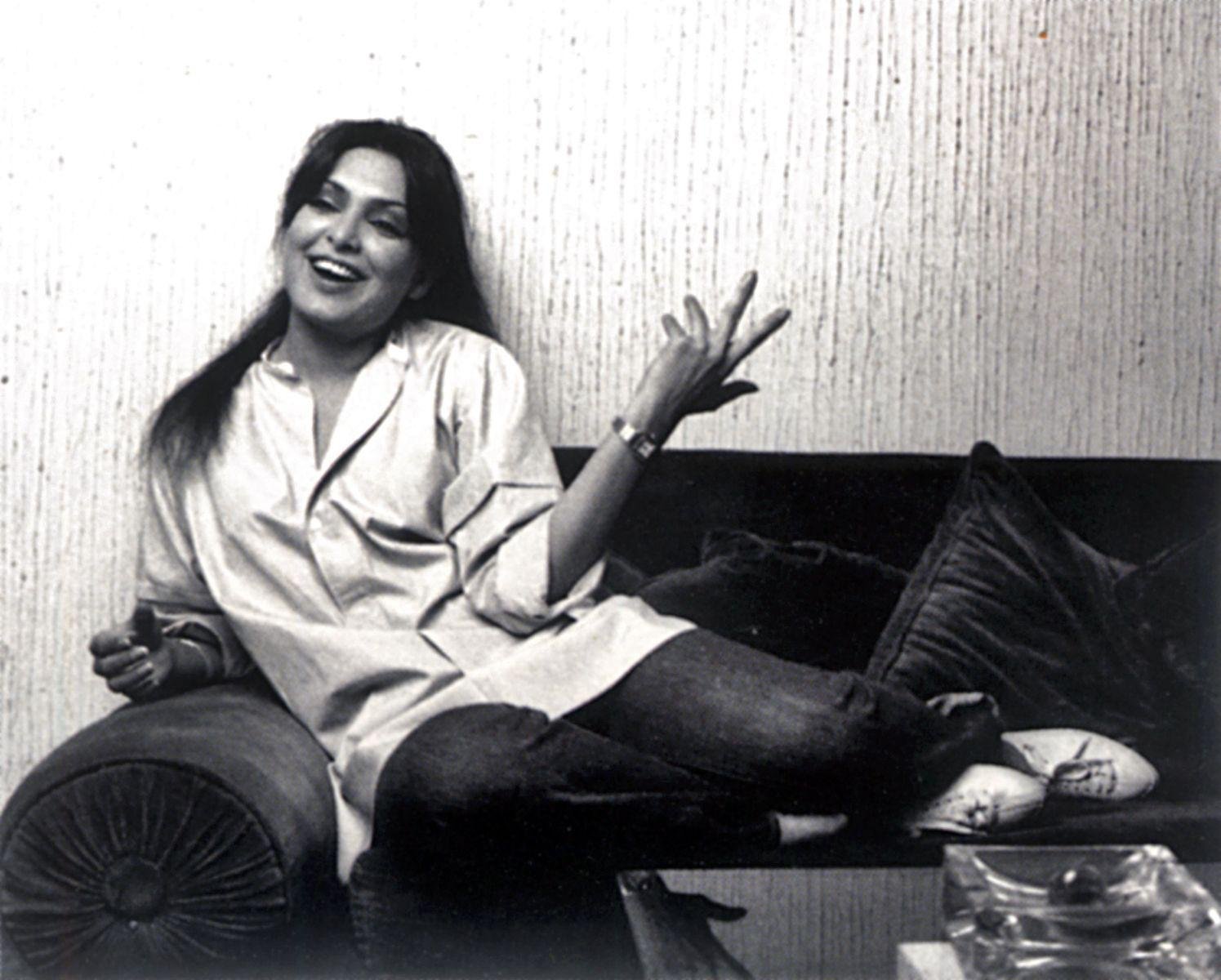 At a time when women in Bollywood were busy upholding the sanskaars of the Indian samaaj, Parveen Babi (along with Zeenat Aman) was rewriting the rules for a heroine, molding some and rewriting many others. 
Considered 'too western', 'anglicized' and 'modern' (all three words used almost as an abuse in those days), she wasn't the sari-clad, sindoor-wearing wife of the hero. She didn't play the coy, virginal, desire-less damsel either. And even when she played arm candy to the hero, she did it on her own terms. 
From a swimsuit to a skirt, bell bottoms to boudoir gowns, Parveen Babi wore whatever she liked and gave the Hindi film heroine a much-needed sensuality. You don't make it to the cover of TIME magazine for nothing, after all!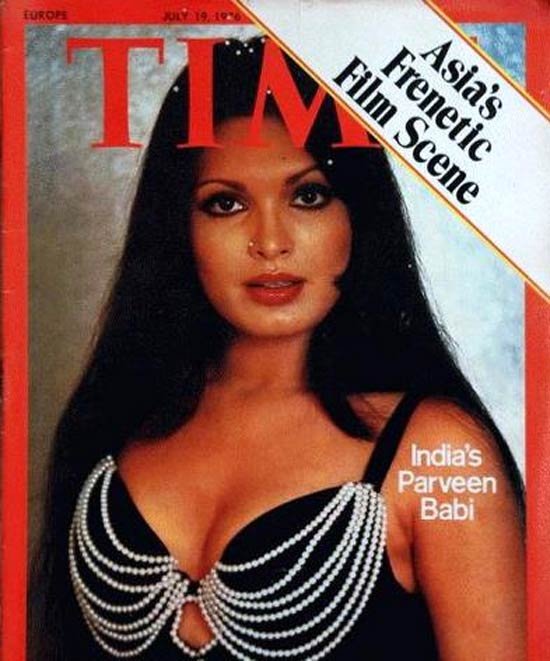 Even in her personal life, Parveen played it by her own rules. 
Firstly, she never shied from admitting to dating, to begin with and she wasn't one to ever be 'just good friends', a diktat actors and actresses follow, even today. She may have not gone to town filling realms of print about the men in her life but her relationships were public and she wouldn't have wanted it otherwise.
At the peak of her career, for instance, she left it all to be with her then-boyfriend Kabir Bedi, who was filming his titular role in the Italian TV show, Sandokan. She didn't care about being labeled flimsy or unprofessional – she was in love with a man and wanted to be by his side.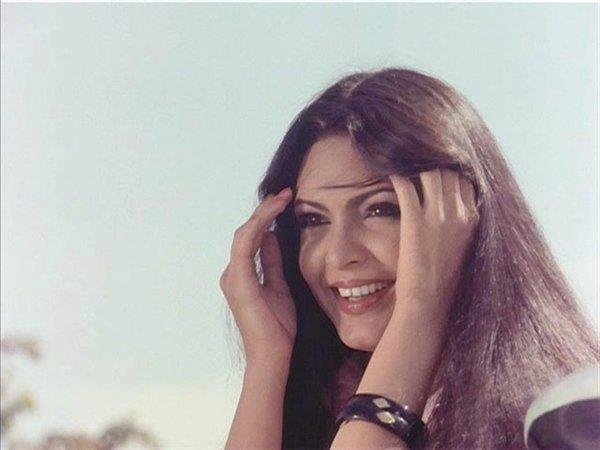 Of course, no write-up on Parveen Babi is complete without a mention of her relationship with Mahesh Bhatt, a married man at that time. 
For the world, at that time, she was the 'other' woman. She was vilified and labeled but she didn't care. She was in love and owned up to it. Yes, she fell in love with someone who was married to someone else but why should two consenting adults stop doing something just because the society doesn't approve it? 
Soon after, when Parveen moved to America on a spiritual journey with U.G. Krishnamurti, it was a move unheard of. But then, when did Parveen ever do anything that was the so-called norm?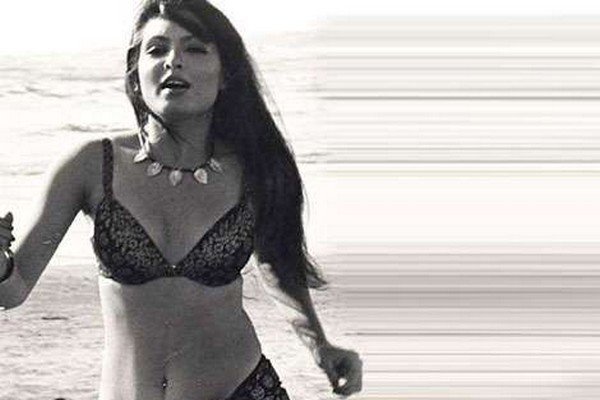 Sadly, upon her return to India in late 1989, Parveen was unlike her former self, suffering from paranoid schizophrenia and till the time of her death, led a solitary life, far removed from her glitzy, glamorous self. 
But for me, and many others I'm sure, what'll remain as a memory of Parveen Babi would be her spirit and ability to play it by her rules. She dared to do it her way, both on screen and off it, and defied every rule in the book for women, as proclaimed by the hypocritical Indian society. 
Parveen Babi was bold not because she wore certain kinds of clothes or enjoyed her alcohol but because she believed in her self and lived her life on her own terms. Why care about sanskaars when being unsanskaari is so much more fun!