Kartik Aaryan, Bhumi Pednekar, and Ananya Pandey starrer romantic comedy Pati Patni Aur Woh released today. But the movie has been creating a buzz ever since the trailer released – and definitely not for the right reasons.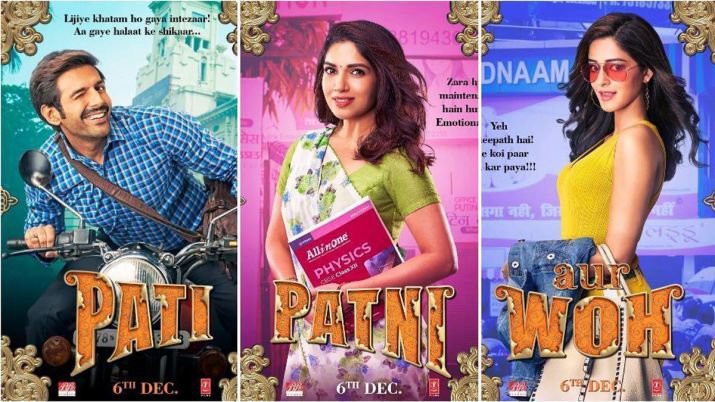 The trailer of the film included a monologue by Chintu Tyagi (Kartik Aaryan) that mocked marital rape. It was inconsiderate, insensitive, and undoubtedly regressive. And following public outrage, the filmmakers edited the dialogue in the final cut.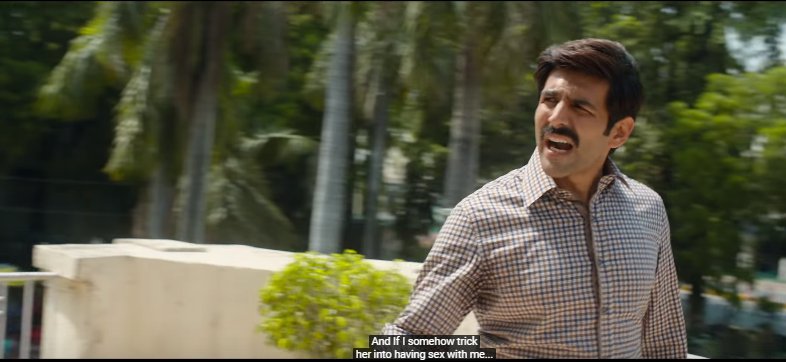 Compared to the trailer, the final movie is actually a light-hearted take on extra-marital affairs and infidelity. And while it is clichéd in parts, at least, it is not completely regressive. 
The film's unexpected saving grace, however, is its take on the effects of emotional infidelity in a relationship vis-a-vis physical infidelity.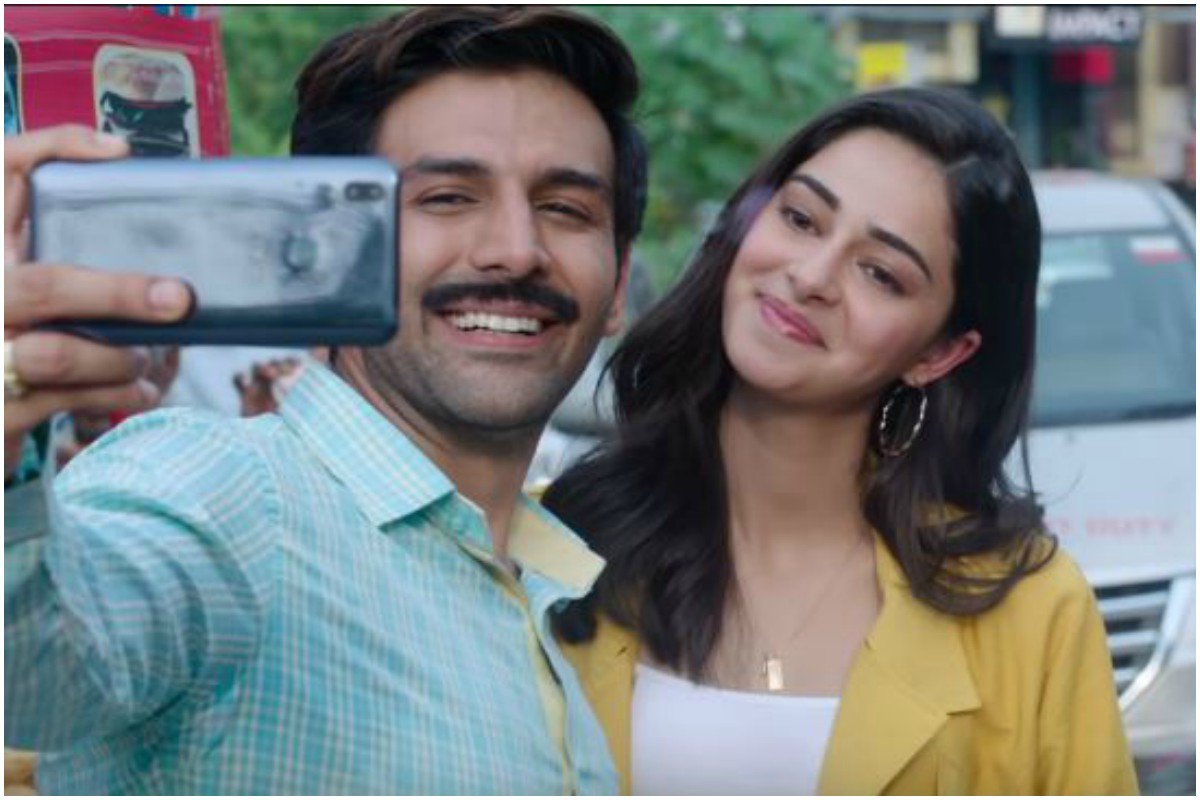 As was evident in the trailer itself, the film revolves around Chintu Tyagi and his marriage. After three years of being married to Vedika Tripathi (Bhumi Pednekar), the monotony of his life leaves him frustrated. And when he meets a new client, Tapasya Singh (Ananya Pandey), he is tempted to be in a relationship with her.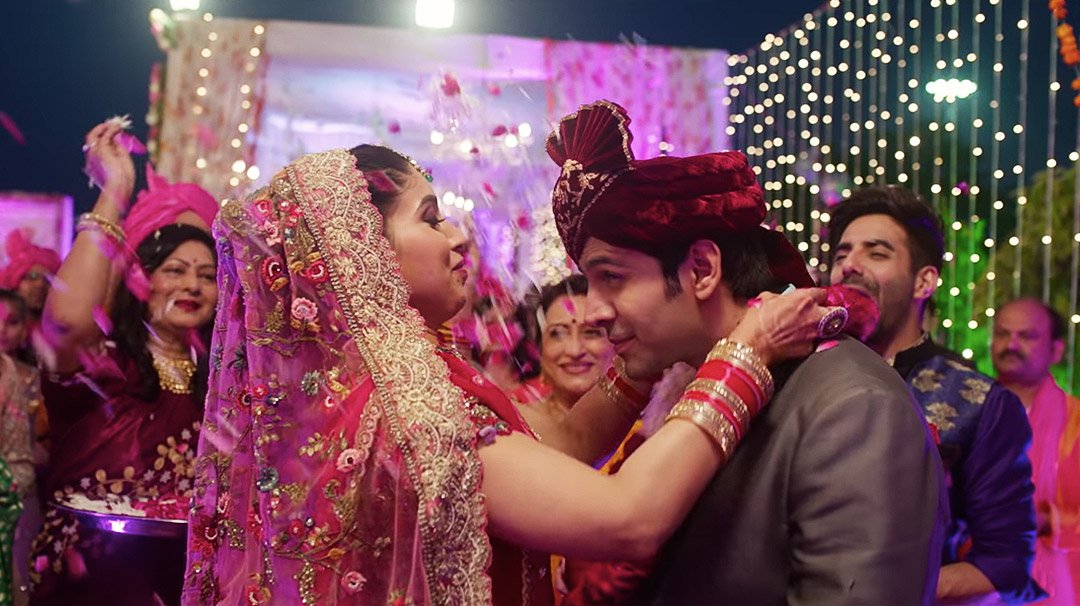 The film, which is a remake of the 1978 film of the same name, is hilarious and dramatic in parts, with a fair share of clichéd comments about marriage and wives, which we could do well away with. 
However, it also presents female characters who are definitely not charted out in the same vein as the 'abla pativrata naari' and the 'vamp' stereotypes – characterizations Hindi movies and shows are notoriously famous for.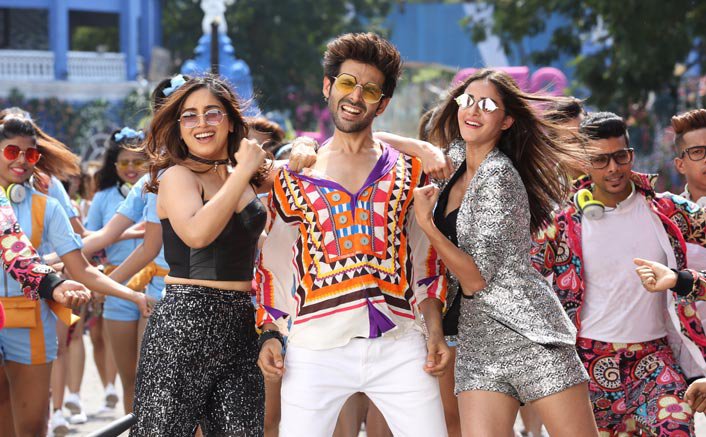 Amidst the drama and the songs, the movie subtly, but effectively touches on the subject of emotional infidelity. In a discussion between Vedika and Tapasya, Tapasya reveals that Chintu and she were never involved physically. And Vedika is quick to comment that emotional infidelity is just as scarring and hurtful (if not more) as physical infidelity – for both the women.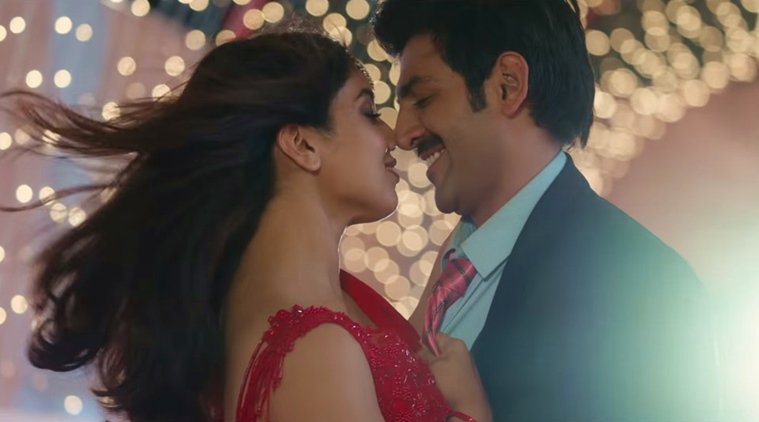 The point that Vedika raises is an important consideration that not many people in a relationship discuss, but ideally, should. Because when two people are in a relationship–marriage, or otherwise–then they share more than just physical compatibility and love. 
They also act as each other's confidantes, friends, and companions. And betraying a person's trust isn't just about the physical act of cheating. It can also be about being emotionally involved with another person.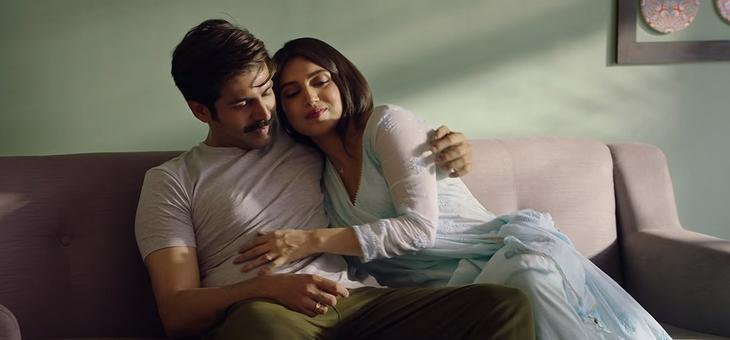 How a couple deals with infidelity is personal, and no one has the right to judge them for their decision. But, to only consider the physical act of infidelity as cheating is perhaps a narrow outlook. And that's exactly what the film highlights.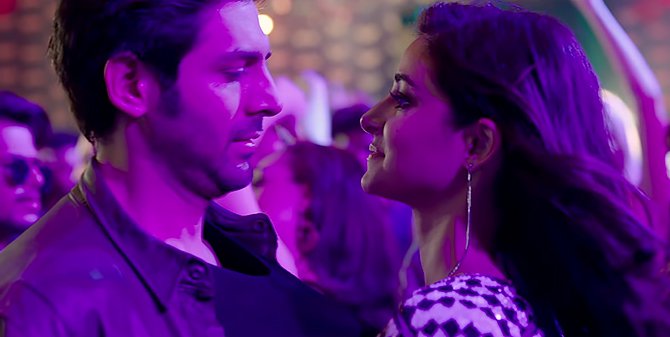 It's also important to mention that Vedika's character in the film is both, well-written and well-performed. As Vedika, Bhumi infuses the right amount of anger, hurt, and dignity in her performance – but at no point does the film paint her as a "helpless, dejected, 'wronged' woman". Rather, she raises the right questions to Chintu, confronts but does not blame Tapasya, and hatches a revenge plan, because well, it is a drama.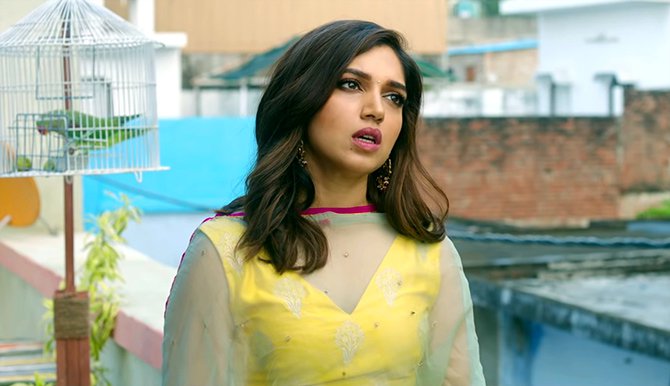 Similarly, Tapasya is not painted as the evil vamp, and Ananya's performance is definitely an improvement on her SOTY2 debut. While the film does resort to certain cliches we'd rather live without (like both women's clothing choice) and adopts a preachy tone in the end, the overall treatment is one that does not leave you cringing or disgusted.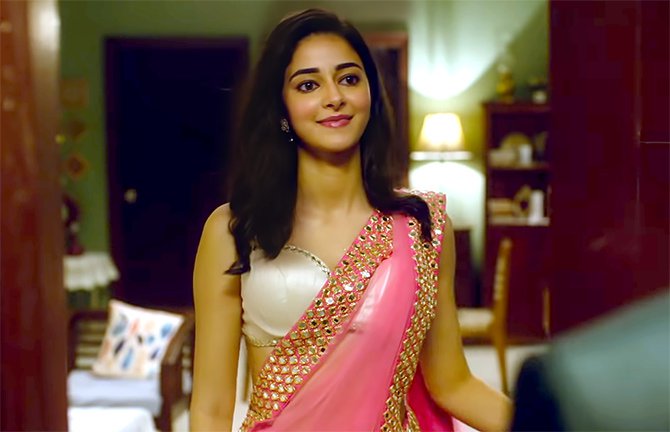 And while Kartik Aaryan's performance feels highly similar to most of his other roles, Aparshakti Khurana's flawless comic timing and the film's fast pace keep your attention hooked.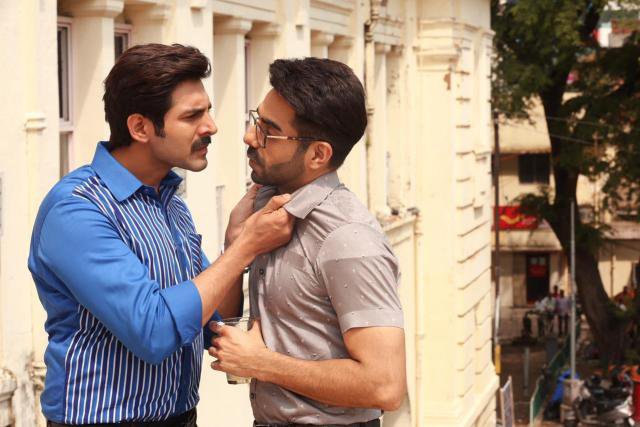 Pati Patni Aur Woh is neither a novel film, nor does it boast of groundbreaking performances. It's just entertaining enough for a one-time watch, but thankfully, the film's subtle points (like showing both the husband and wife's surnames outside their house) provide a refreshing outlook to a tired trope. 
Find stories on movies and more at ScoopWhoop.com.