No matter how much mindfulness we practice or how many schedules we create to keep stuff on track, life will somehow surprise us at one point or the other with its unpredictability, regardless. That's right, life does have a way of throwing us off in the most unexpected ways. Don't trust me? Well, ask the people on the Internet! Recently, the internet has been abuzz with videos and tweets around incidents showing a random kid in a school uniform who is going around freaking them out.
Imagine going around the library, grabbing your favourite books, and suddenly there's a kid, eerily staring and blocking your way to the next aisle. Well, that is exactly what has been happening to a lot of people who thought they were having a peaceful day in town.
To start from the beginning, it all started this weekend when several videos of this boy started surfacing on the internet. The videos comprised footage of a random kid appearing in plain places like elevators, parking lots, cinema theatres, public libraries, etc. But wait, that's not all, once he appears in front of people, he stares into their souls like a demon until they actually get goosebumps, points at something somewhere, and then vanishes into thin air like a magician's assistant. (Ummm…wasn't the rising inflation enough of a jump scare?!)
Apart from appearing in real life, the kid also keeps appearing on screen at several theatres during intervals. The videos of him just showing up on screen holding a placard that reads the warning "Don't come to the reunion", kept flooding in as well. And the internet wants to know what exactly this 'kid from hell' intends to do. Turns out, some people recognise the kid from Prime Video's latest trailer of an upcoming series called 'Adhura'.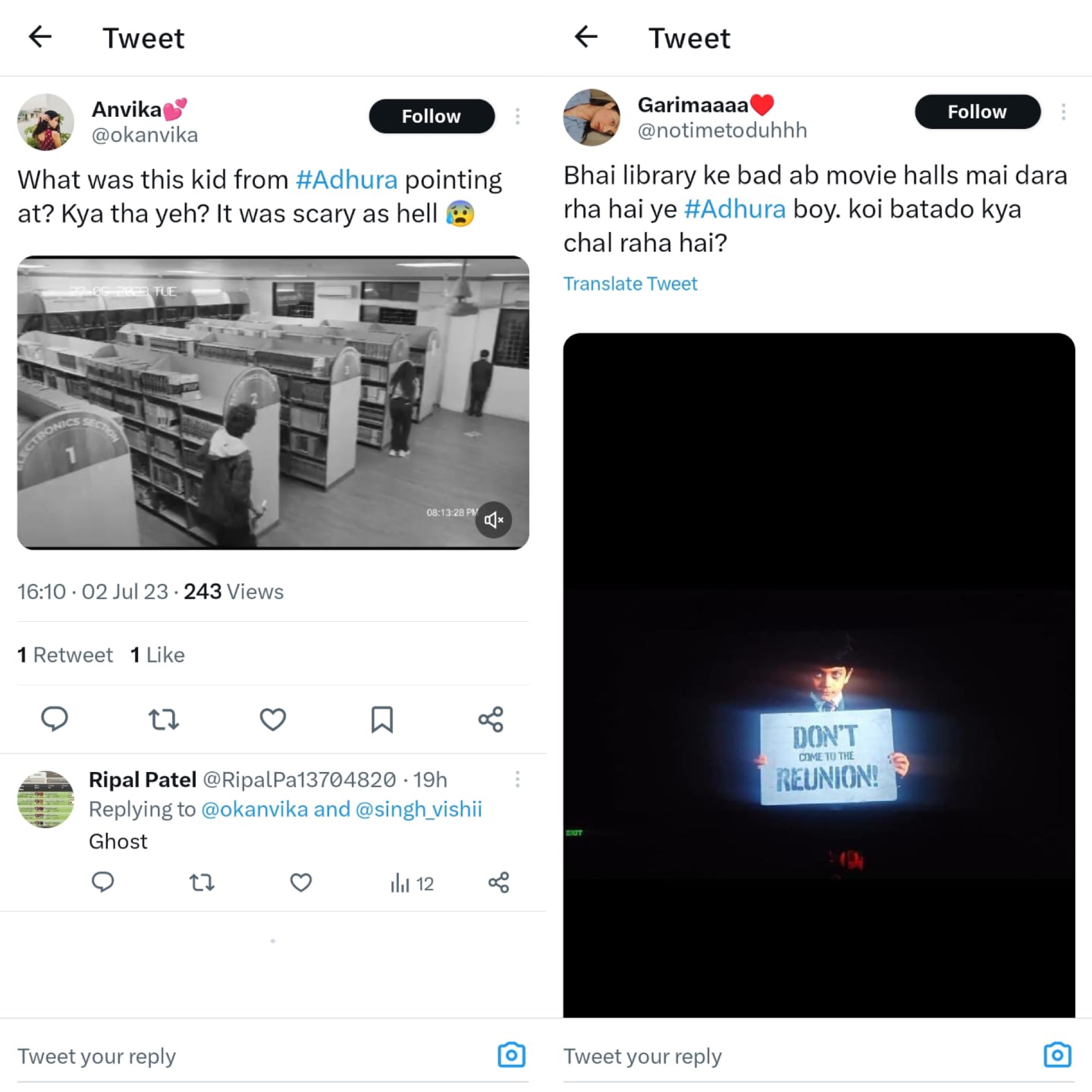 It is a tentpole supernatural horror series starring Ishwak Singh and Rasika Duggal. Set in the elite Nilgiri Valley School, the story begins with the batch of 2007 alumni coming back for a school reunion. The premise also showcases the same kid, seemingly possessed by some entity, scaring his fellows and the visitors by carrying out sinister activities around the school. TBH, the boy looks as evil in the trailer as he does in real life. By the end of it all, we are all confused and above all, super curious about the show, its cryptic trailer, and the scary kid!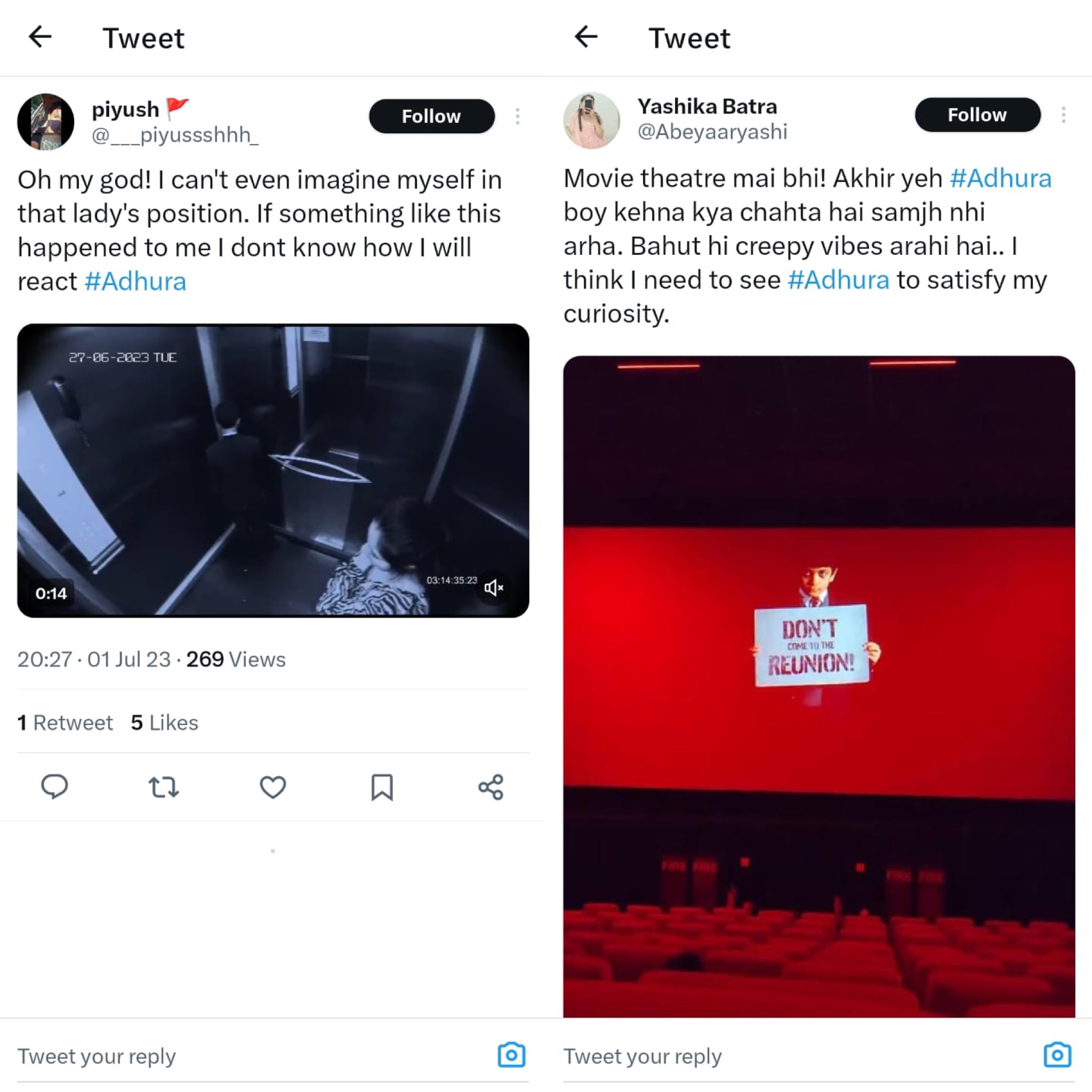 And based on the real-life incidents orchestrated by this kid, 'Adhura' seems to be one hell of a show to binge on! Prime Video really pulled the trick of the era out of their sleeve for this one, eh? But wait, that's not all. The brand took the jump-scare to another level by collaborating with Paytm and on-ground merchants who use the Paytm soundbox. Across 5 major cities, a cryptic message in a demonic voice, recorded in both Hindi and English, plays automatically to warn the buyer not to come to the reunion, tying it back to the show.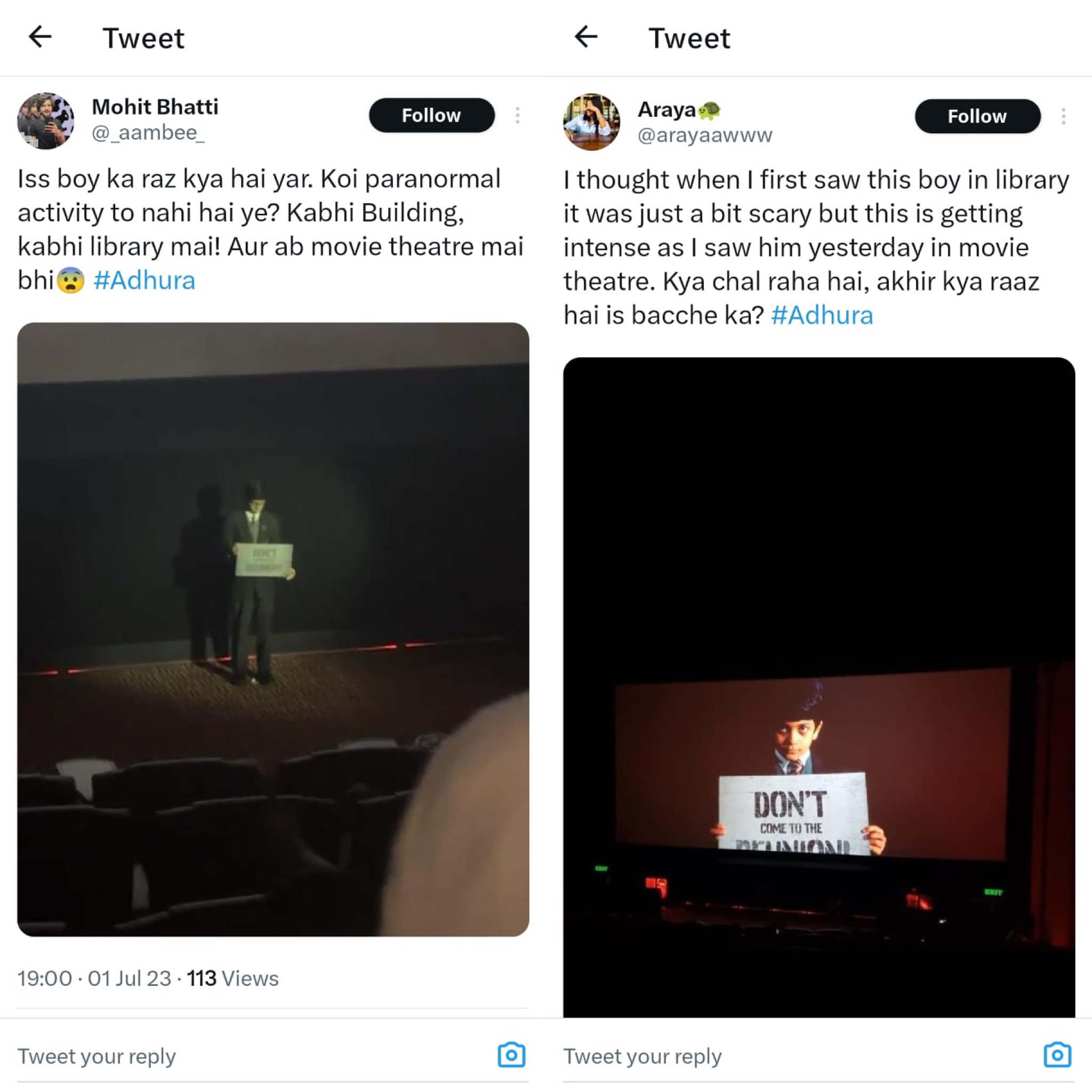 To conclude, it was one hell of a weekend to see people being thrown off by a child without context. However, I think the upcoming days are going to be even more interesting with 'Adhura' finally going on air on July 7 and addressing all the cryptic questions and curiosity it has built. So, keep an out for the kid, and also for the show on Prime Video!