How sad are we about the BTS hiatus? Yes. Since the hiatus, the BTS members have gone on a journey of their own. Back in March, the first pic of Jin in military uniform made rounds on the internet, and a week back J-hope took to Instagram to share that he is starting his new journey.
J-hope enlisted in the military in April and is training as an active soldier since then. And now, pictures of him as an active soldier are going viral on the internet. In one picture he can be seen holding a gun, in another, he is making finger hearts.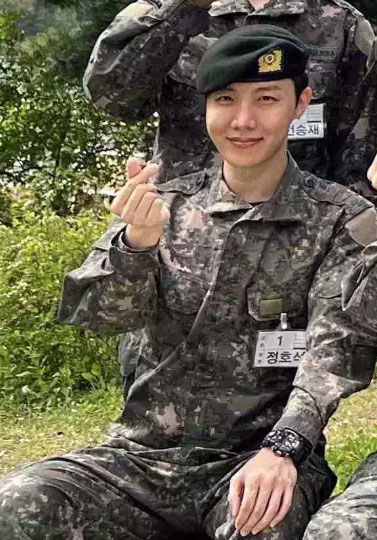 Here's how the ARMY is reacting to seeing their sunshine in military uniform
Yep, we miss Hobi too!