On the latest episode of Koffee With Karan, the team of Baahubali – director SS Rajamouli, and actors Rana Daggubati and Prabhas – graced the Koffee couch. 
Their hilariously innocent charm made the episode an endearing watch, but the one thing that made us nod enthusiastically was Prabhas representing every millennial adult.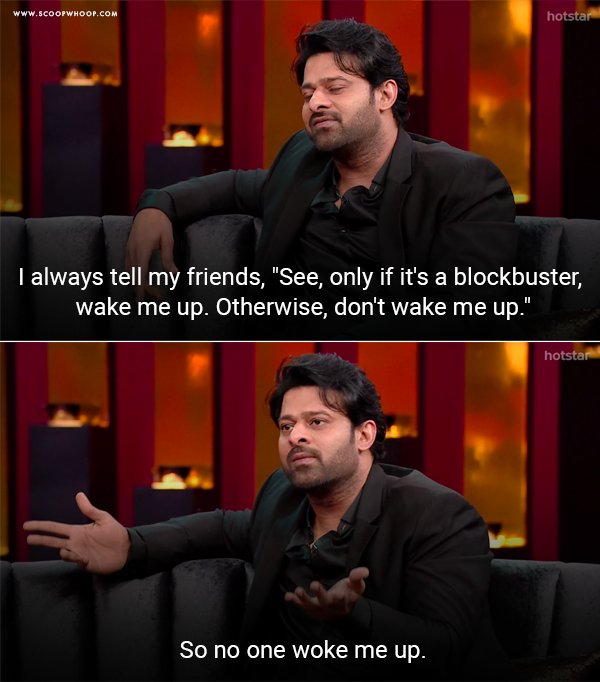 From lying on the Koffee couch to choosing food over sex, here are all the times Prabhas was the poster child for #modernadulting: 
1. When he confessed that laziness is his one true love.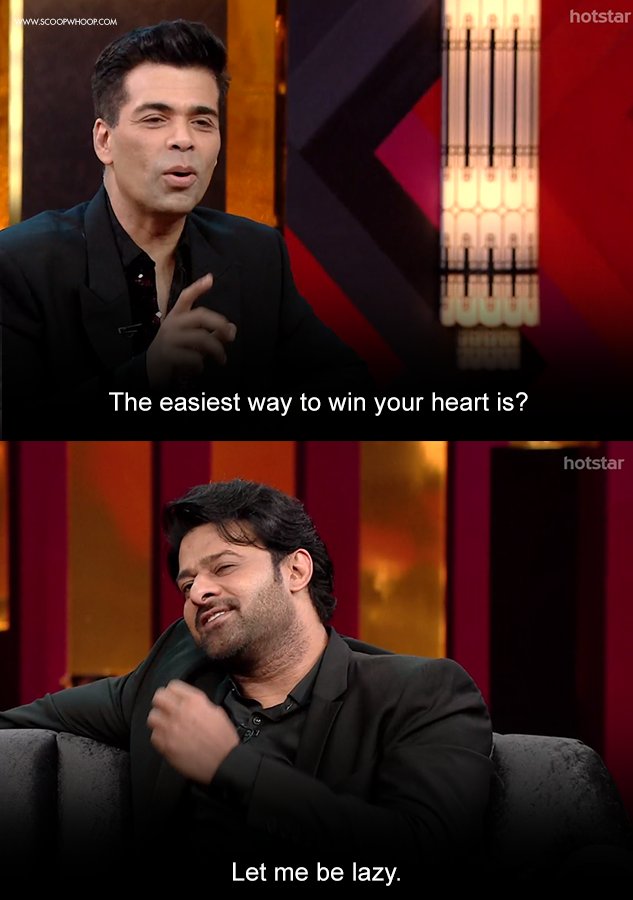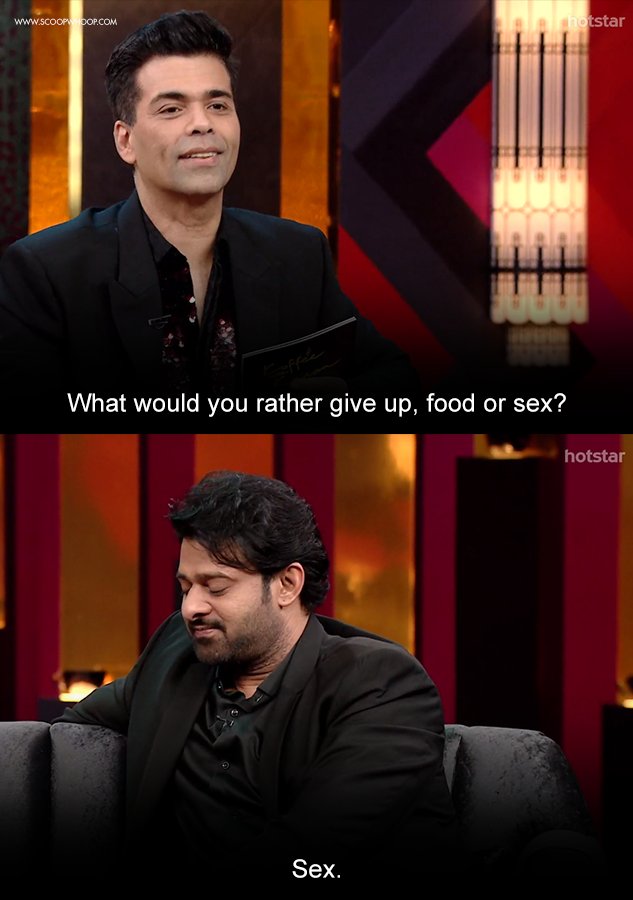 3. For Prabhas, when it comes to food, the more the better.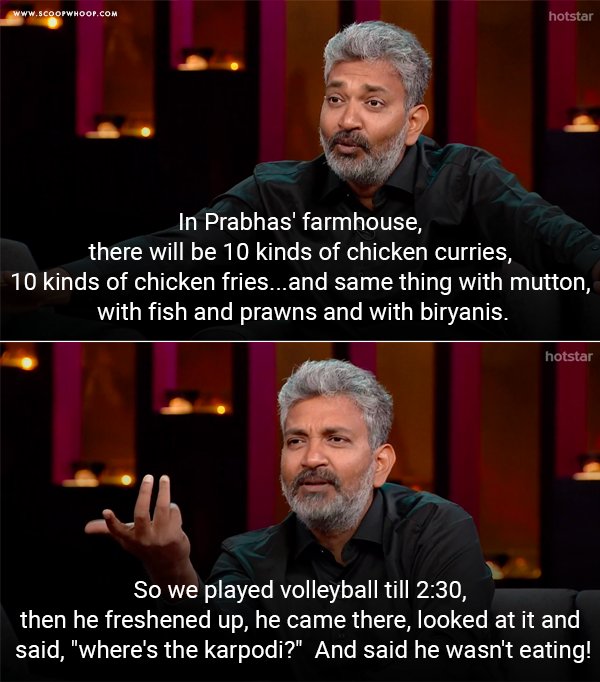 Adulting mantra for life: dieting is cheating on pizza, and we don't cheat. 
4. He lied on the Koffee couch without batting an eye, and then forgot what he lied about. Let's accept it, if you don't forget your lies, are you even an adult?

5. When he admitted that he loves being loved but can't people.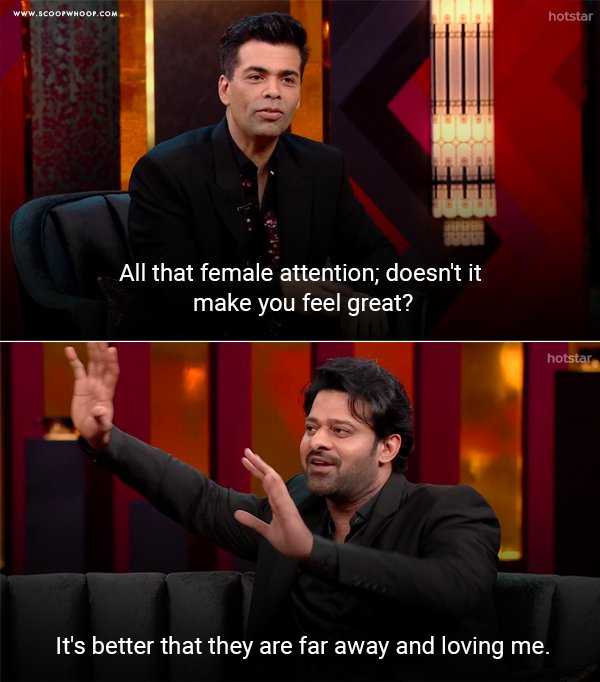 7. When he said that the moment a director says 'cut', he's done with work. Because resting is our one true love.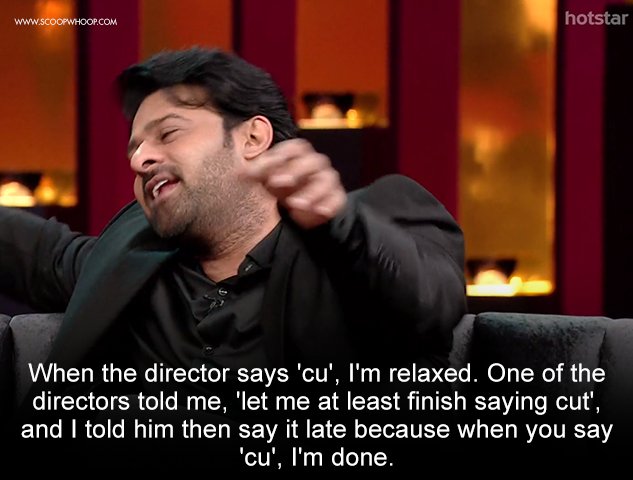 8. When even for him canceling plans was adulting 101.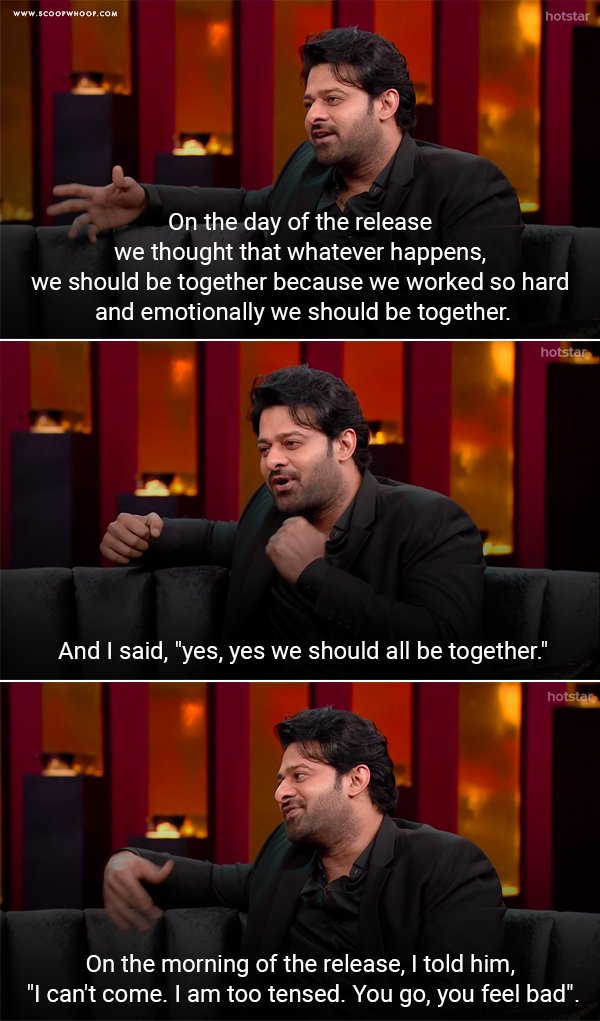 9. When his director and friend SS Rajamouli revealed that Prabhas may not get married because he is lazy. #toolazytolove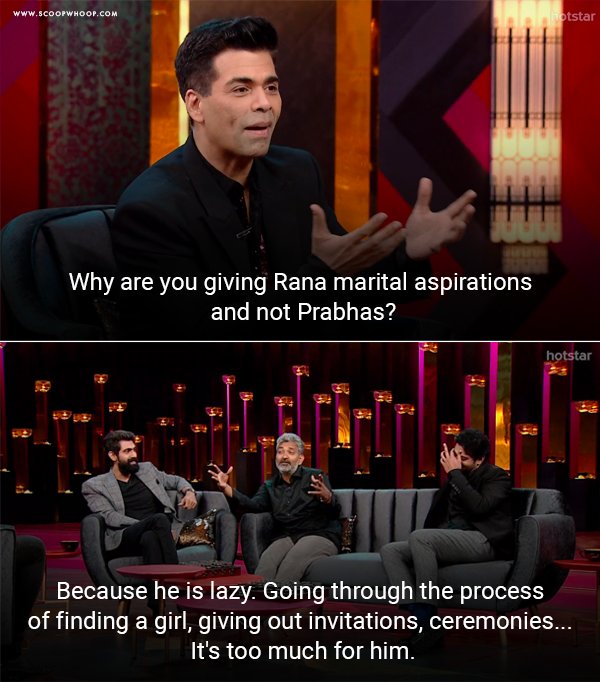 10. When we got to know that Prabhas is actually two people.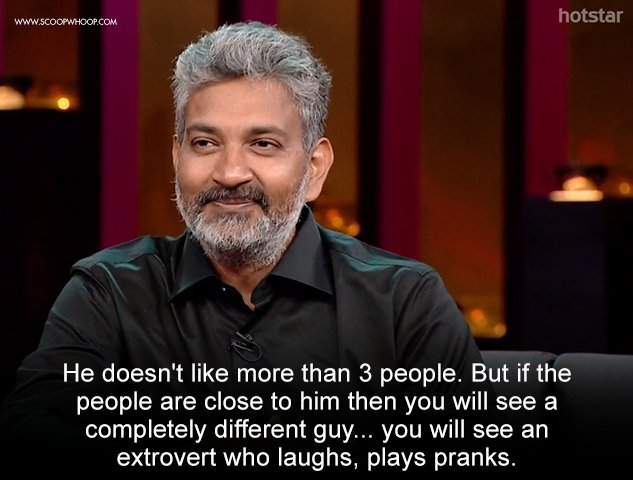 Me with strangers: Silent. Me with friends: Who is handling my crazy tonight?
Prabhas was literally all of us, with lives that look all fun and glamorous, though deep inside our heart, we are still failing at making even popcorn.