Priyanka Chopra is unstoppable right now. After presenting at the Oscars, she headed to shoot for her Hollywood debut, Baywatch. Her TV show, Quantico, is earning her awards. And her latest Bollywood movie, Jai Gangaajal, just released! PC is making her presence felt all across the globe. 
She recently confirmed her appearance on The Tonight Show Starring Jimmy Fallon and it finally happened!
Priyanka looked fabulous on the show.
She entered a chicken wing-eating contest with Fallon. Looks like so much fun!
You can watch her wing-eating contest right here.
Source: The Tonight Show Starring Jimmy Fallon
PC also spoke about her years in US, her time as a beauty pageant contestant, and about her show, Quantico.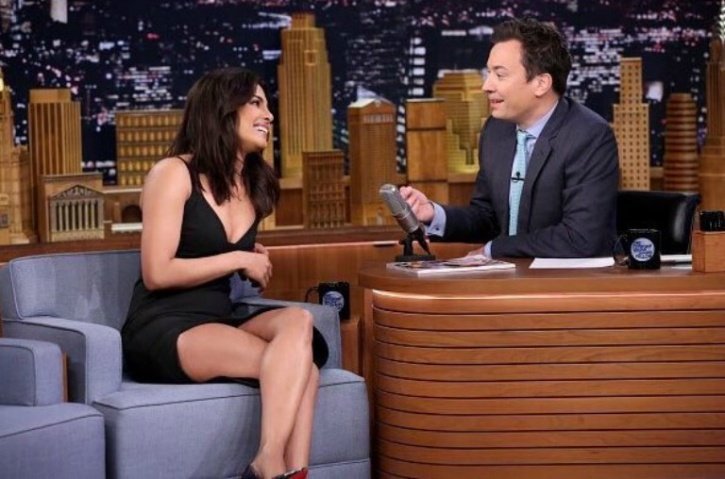 Watch the video here.
She even went on to invite Fallon to India with #FallonInIndia. Wouldn't it be awesome to have him here!?
Priyanka, you make us proud!