We've seen some weird and exciting celebrity crossovers on the internet. But it's an altogether different feeling to witness our favourite people in the same frame – that's what 'blows up the internet'. And a recent viral picture did exactly that.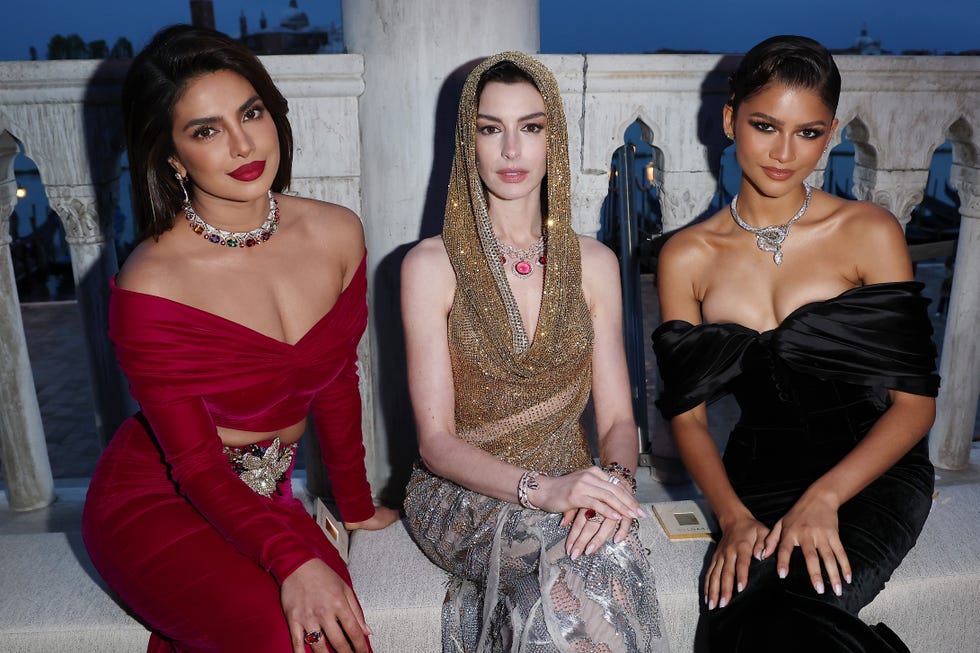 Recently, Priyanka Chopra was seen with Zendaya and Anne Hathaway at Venice for the Bulgari Mediterranea High Jewellery event. These women are among the most influential actresses in the world, and their picture together was, well, iconic. While Zendaya donned a black off-the-shoulder look, Priyanka Chopra wore a maroon co-ord set. Anne Hathaway, on the other hand, wore a gold and silver dress with a thigh slit.
Remember Ellen DeGeneres' Oscar selfie from 2014? Yeah, we talked about THAT for an entire year. And clearly, this star-studded frame is the picture of the year. I cannot stress enough on how amazing Priyanka Chopra, Zendaya and Anne Hathaway look – and then there's a so much talent to be celebrated here.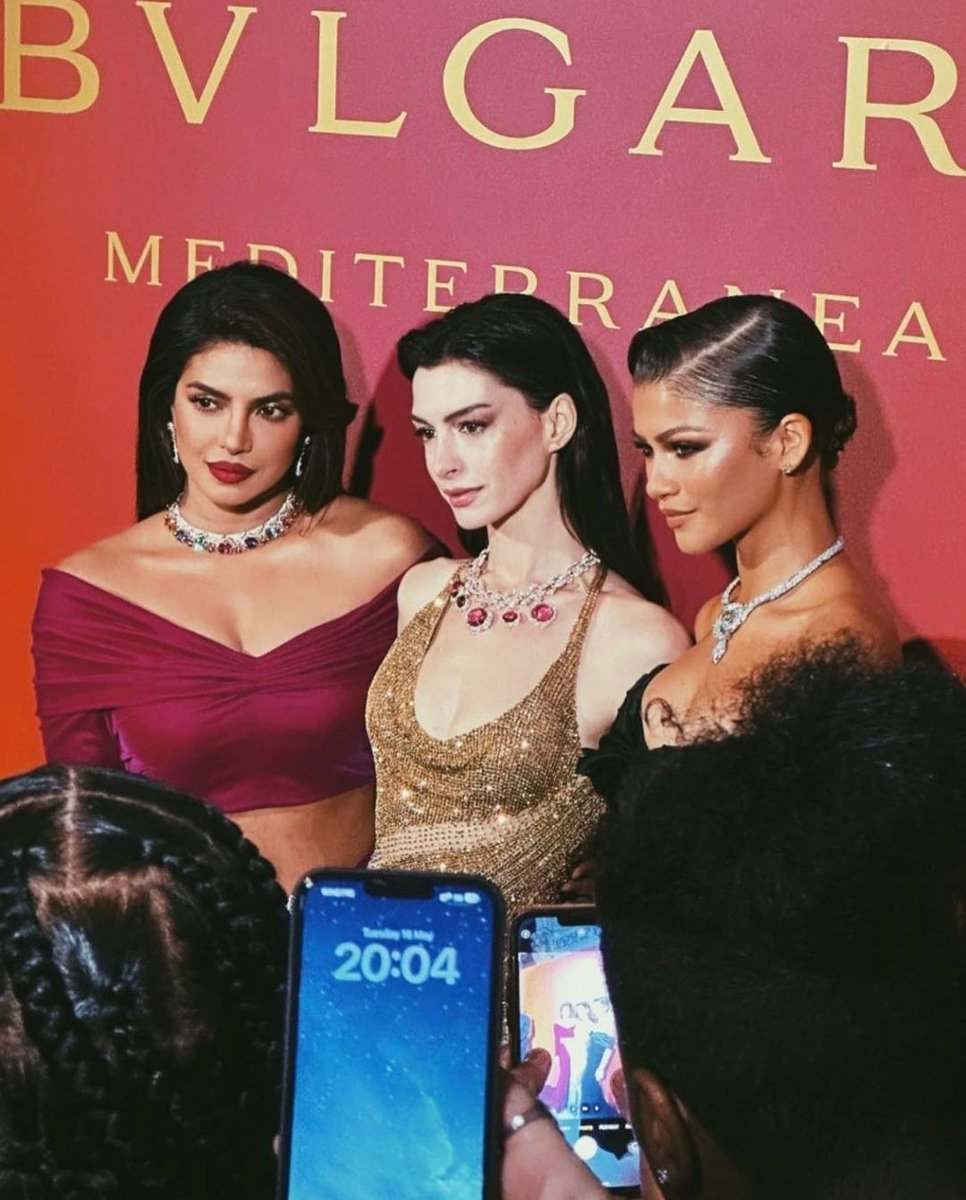 Of course, the event was meant to promote the jewellery brand. And great accessories, really. But this picture… OMG! The internet agrees.
Thank you, Bulgari, I guess.