What's common between Gabbar Singh, Mogambo and Shakaal? Well, they're all the finest Bollywood villains this country has ever seen. Well known all around the world, these characters have become a part of our pop culture today.
However, unknown to us, there were far bigger villains hiding in plain sight. Villains, who were responsible for much bigger misdeeds. Just like these ones right here. Check 'em out.
1. Thakur is the bigger villain in Sholay
This one's a no-brainer. 
While most of us remember Gabbar Singh to be the face of terror in Sholay…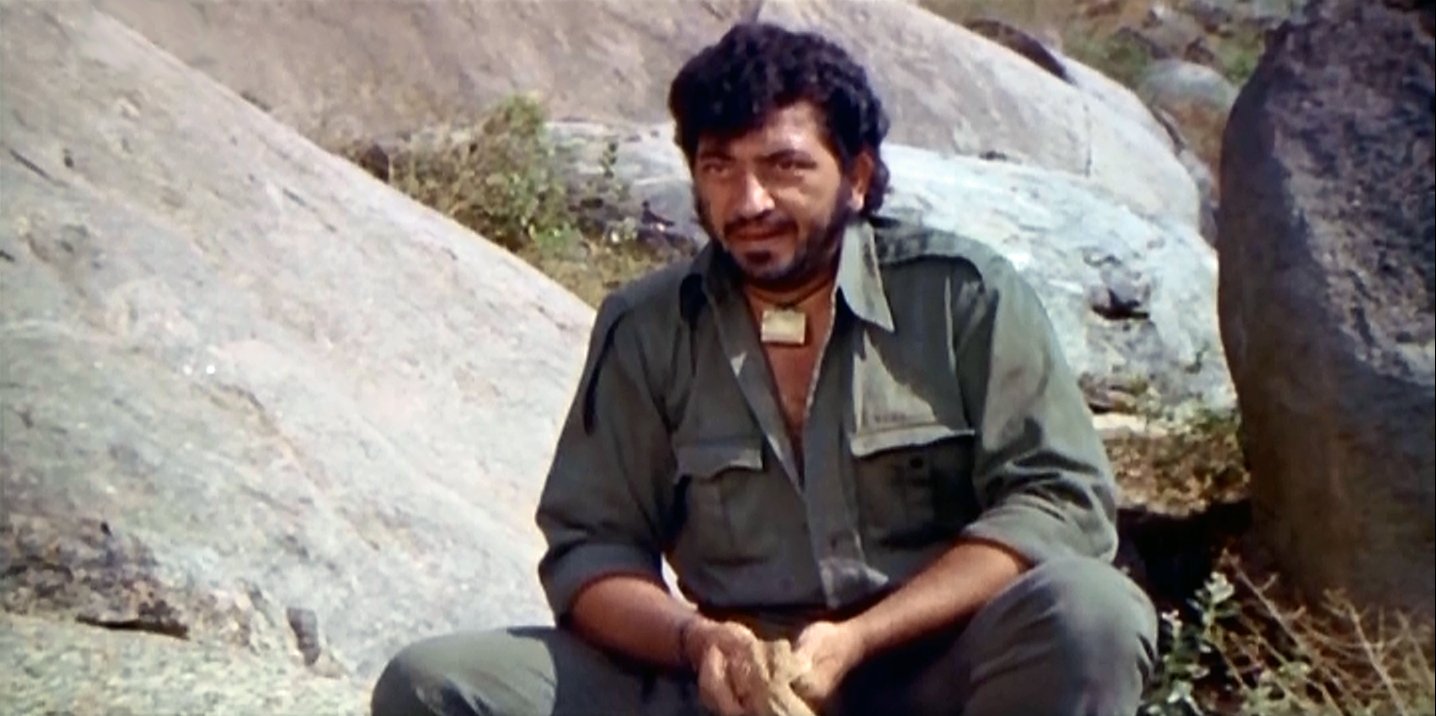 It was actually Thakur who was the real devil.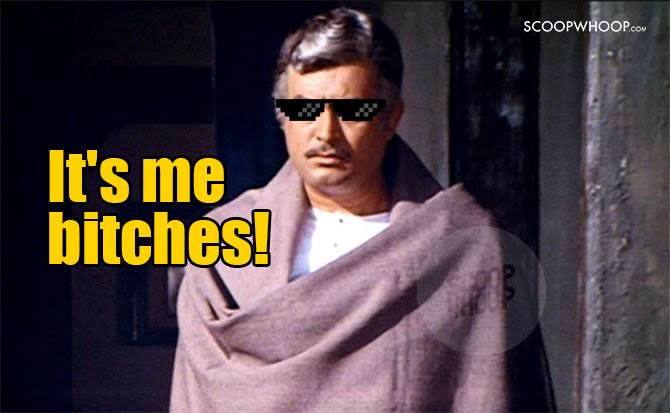 He was the one who put the lives of two perfectly happy guys in jeopardy by calling them to Ramgarh.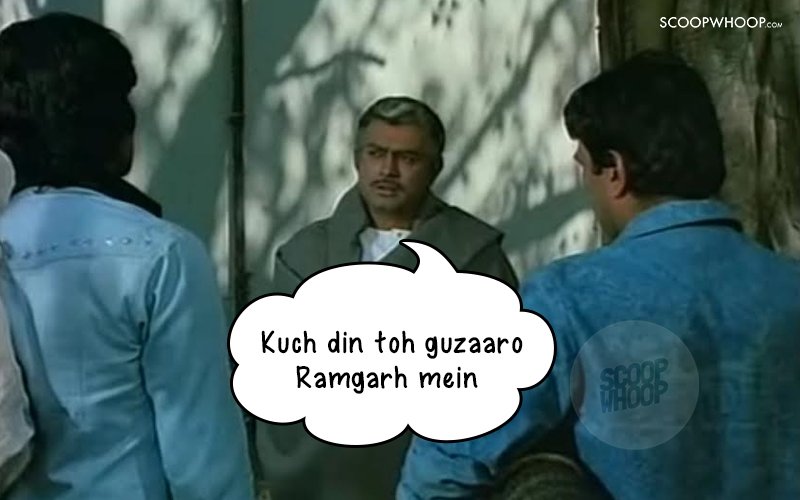 Needless to say, he gave zero fucks about the lives of either of them.
Remember when he just refused to pass that gun to Veeru?
I mean, he could've easily kicked it.
But no.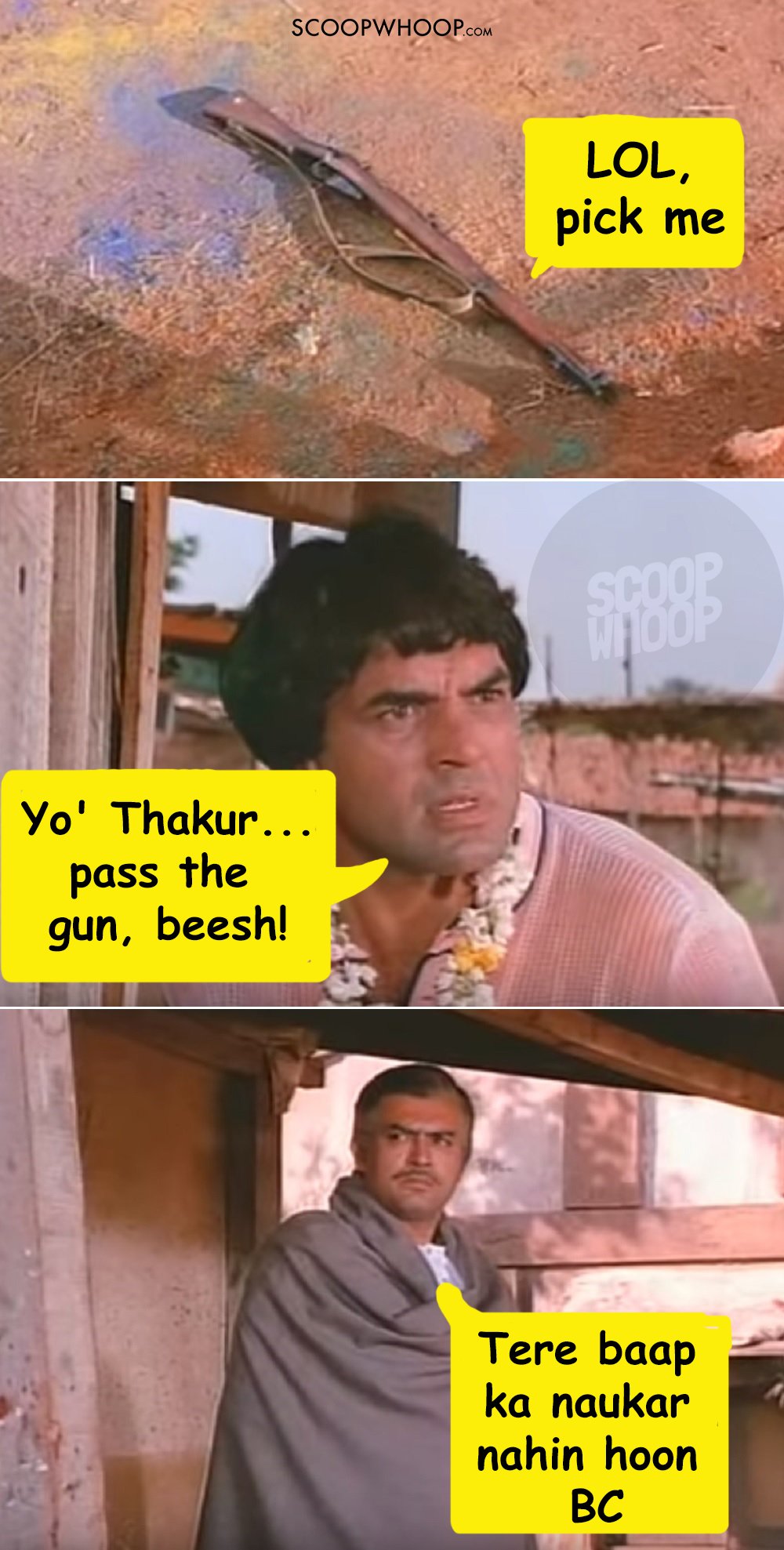 And not just that, he single handedly diminished every chance of Jai getting laid.
2. Babulal is the real villain in Baazigar
Most of us remember Baazigar for SRK's villainous act.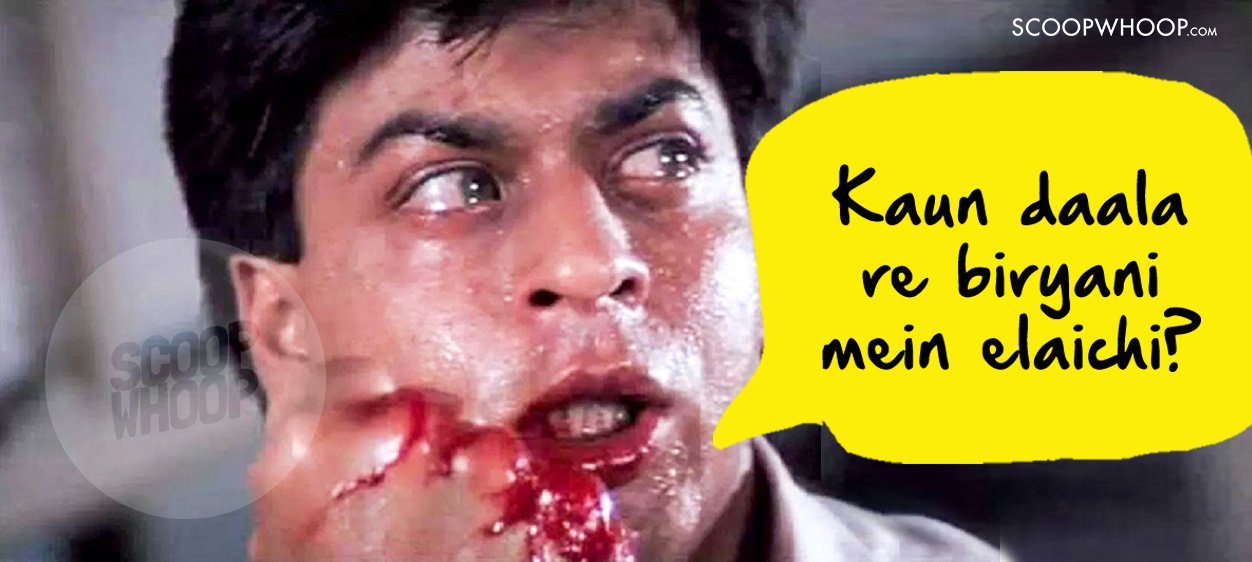 But truth be told, the forgetful servant Babulal was an even bigger villain.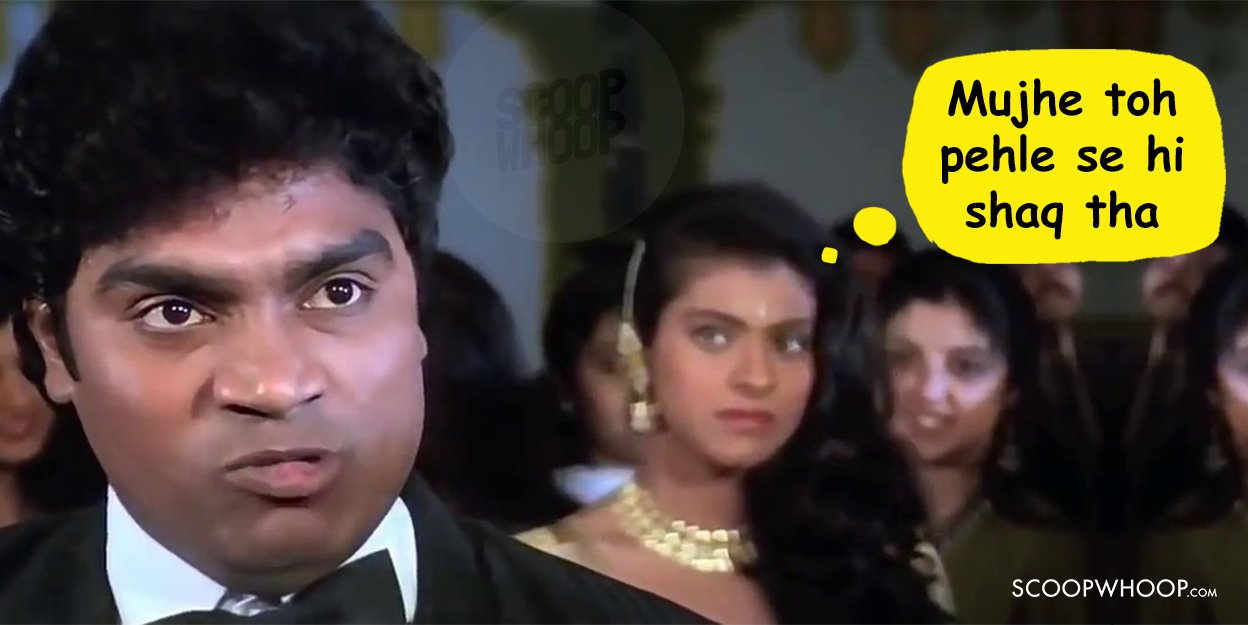 Had it not been for him, Seema's life would've been saved.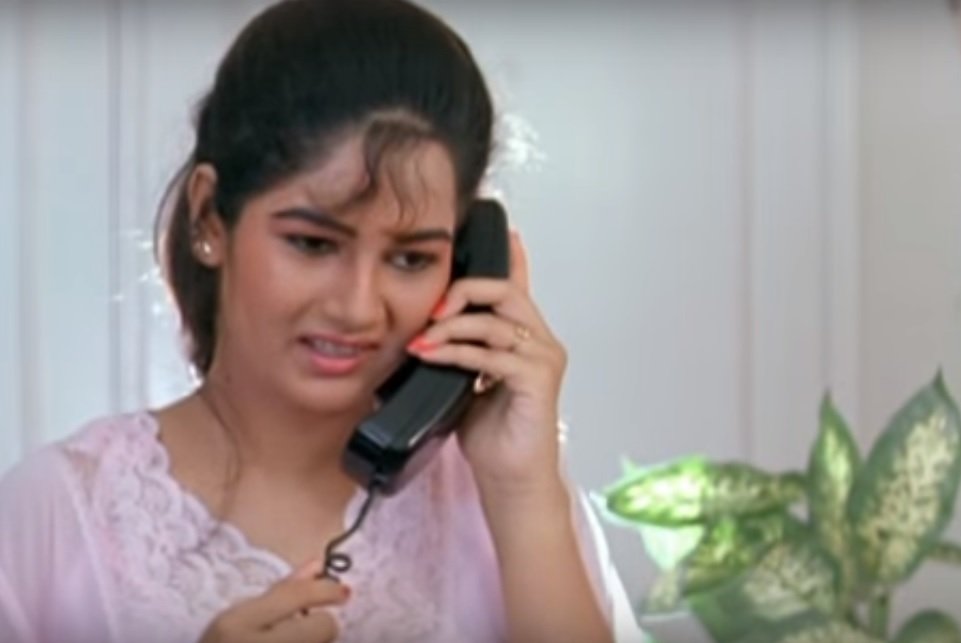 And of course, Ajay a.k.a Vicky would've been caught earlier.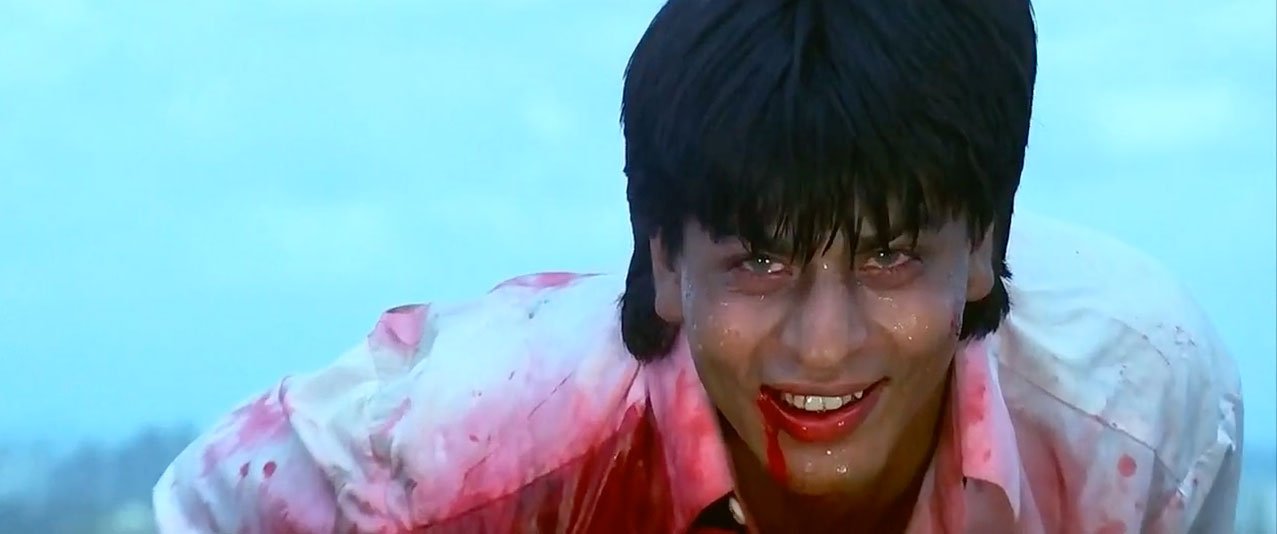 But no. 
Babulal was too busy pulling off this randomness.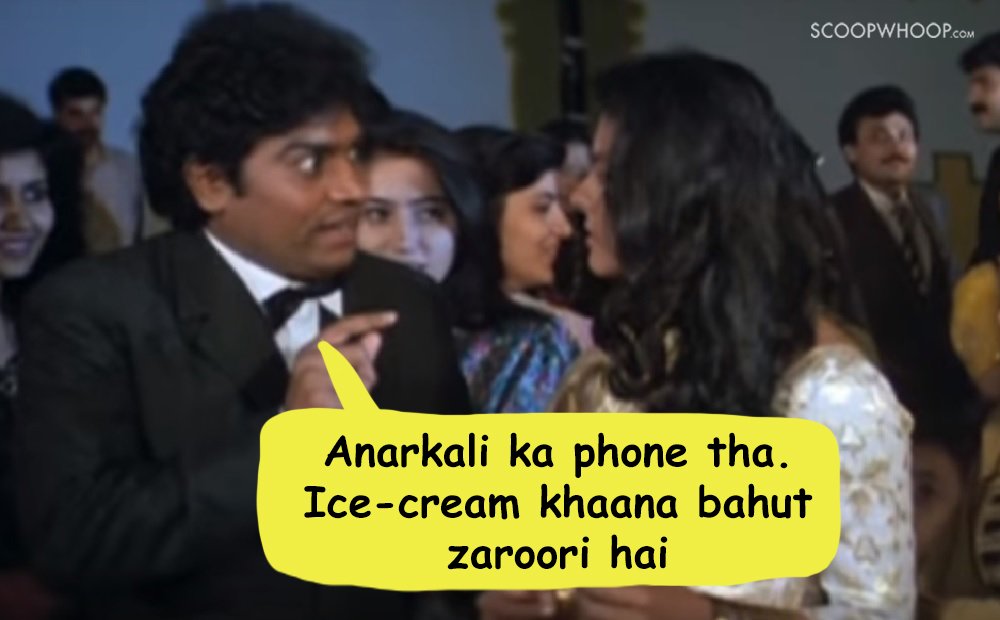 3. The murderous stairs in Hum Aapke Hain Koun..! deserved an award for Best Villain
Everything was perfect with Kailashnath's family.
He had an obedient son and a nephew. 
He had a loving daughter-in-law.
An irritating A loyal servant.
And above all, Tuffy.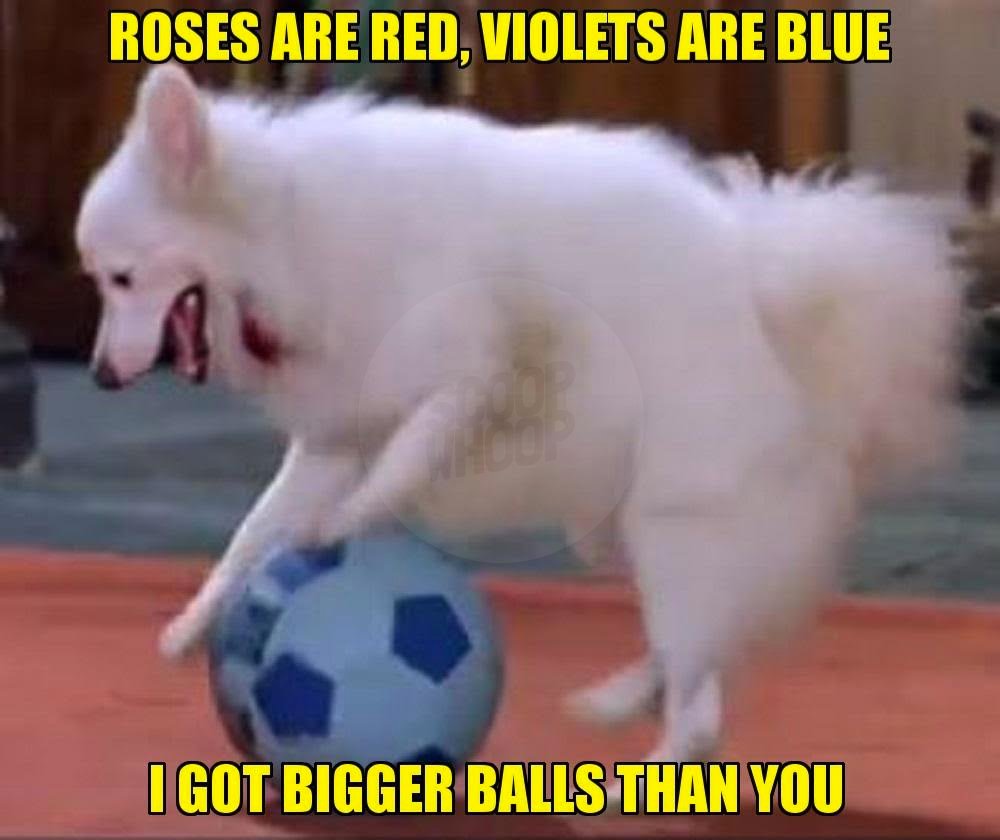 But that was till the villain of the story struck.
That is, the stairs.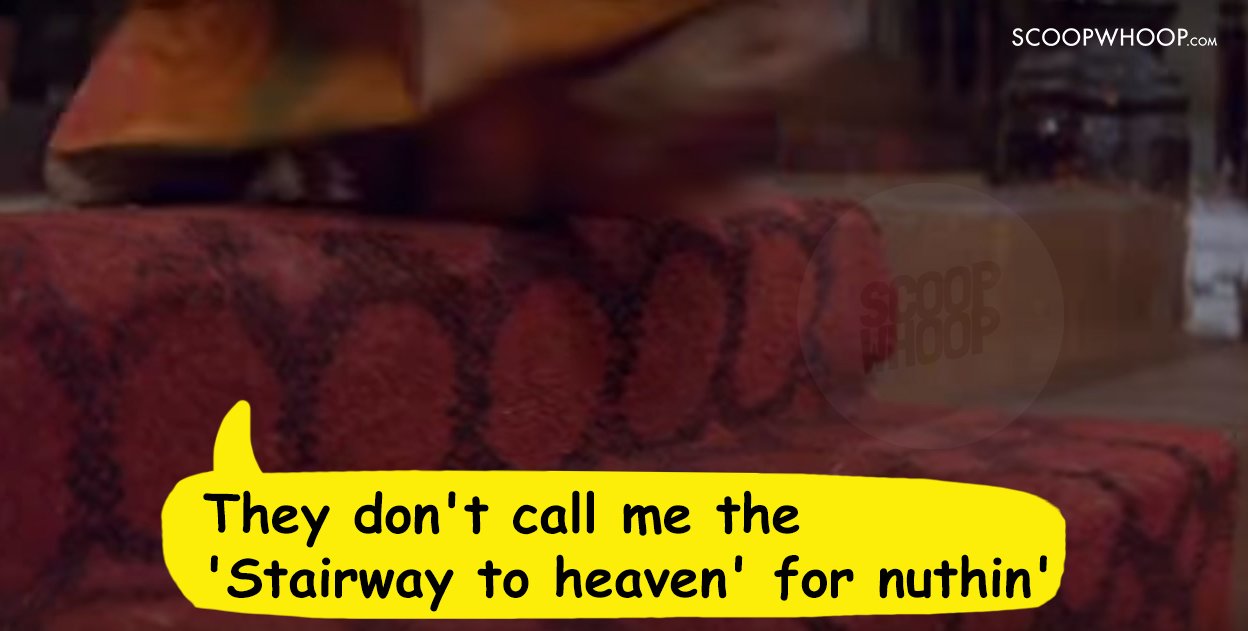 Thanks to those stairs, Kailshnath's family lost their daughter-in-law…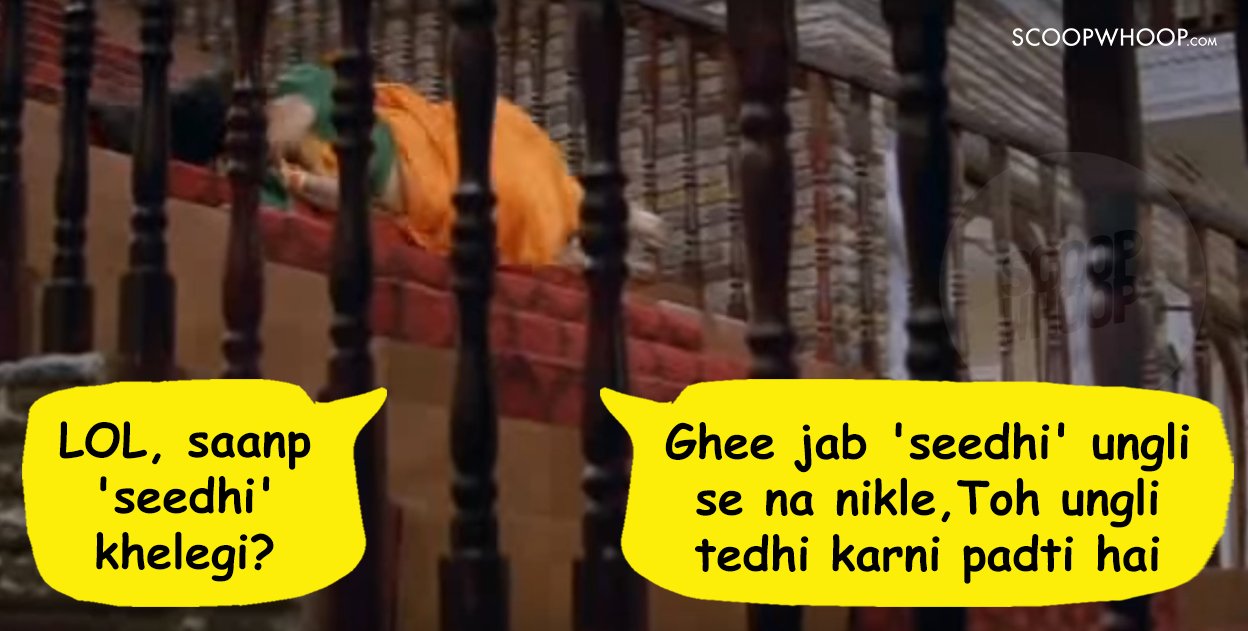 Tuffy lost his appetite…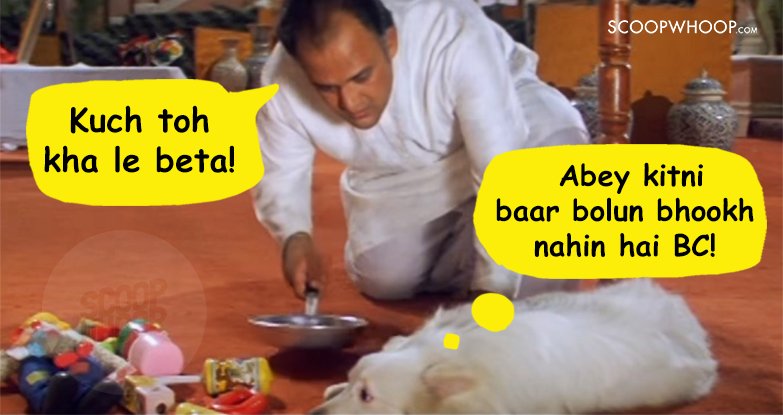 And Prem almost lost his love.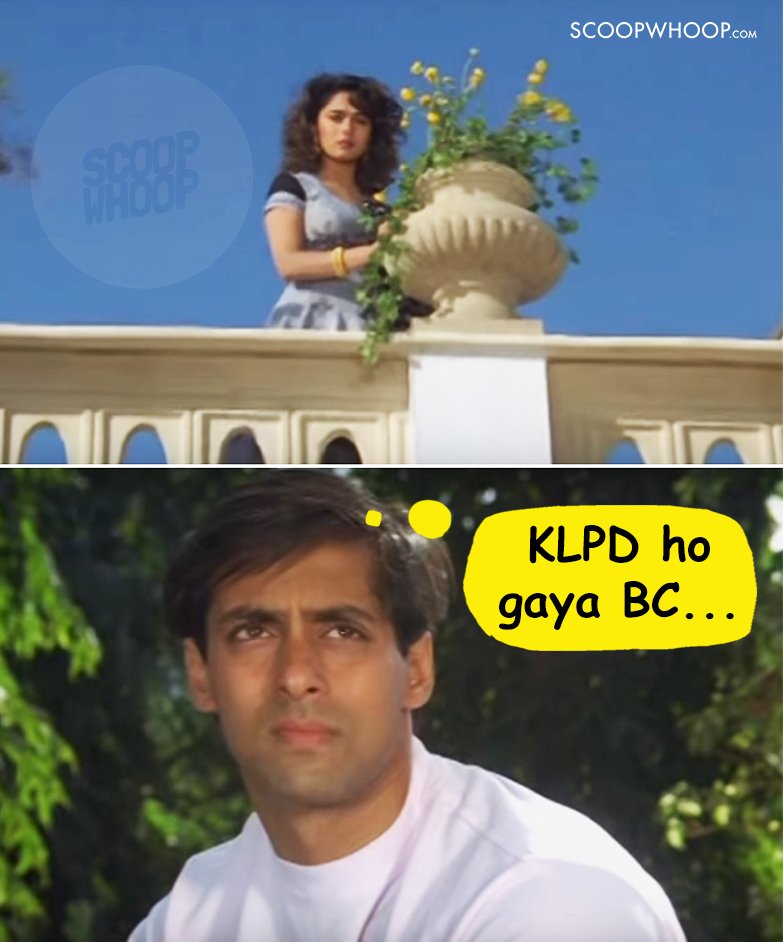 4. You thought Rahul was the hero, but he actually was the villain in Kuch Kuch Hota Hai
We remember Kuch Kuch Hota Hai as this ultimate college romance but the story too had a villain.
And it was none other than part time student and full time friendship band seller Rahul.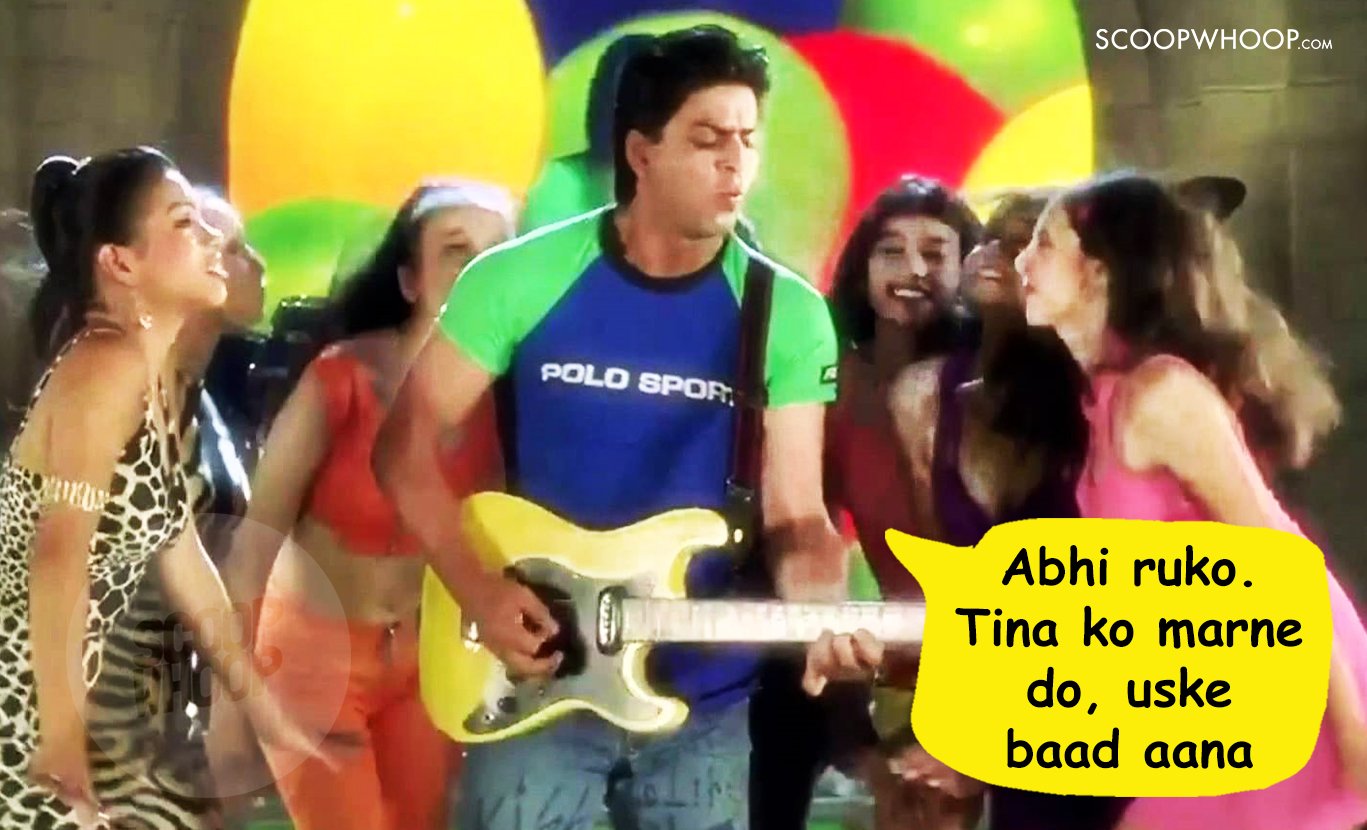 In his quest to woo Tina, not only did he give false hope to Anjali…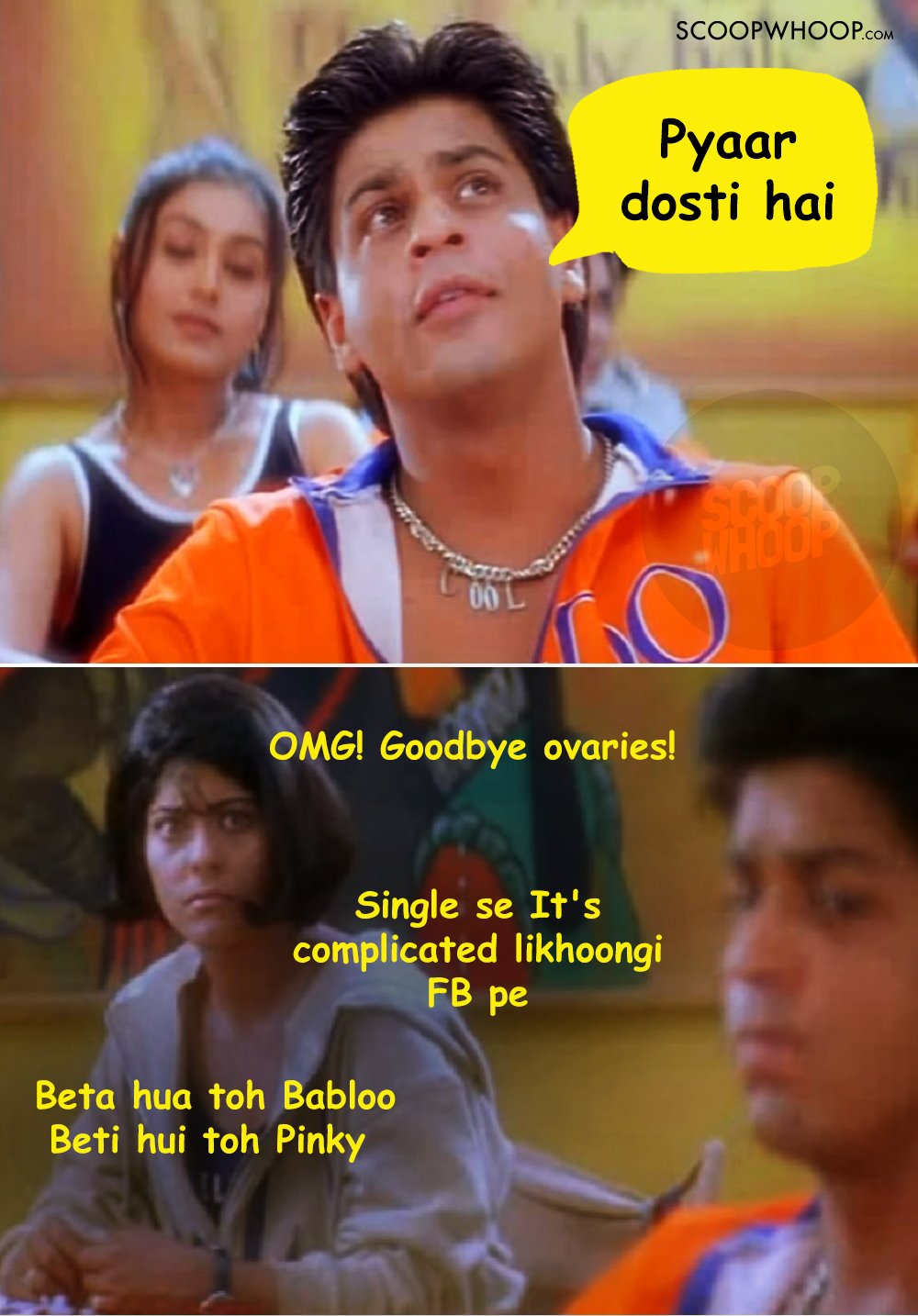 He also ruined her marriage at the last moment, breaking poor Aman's heart.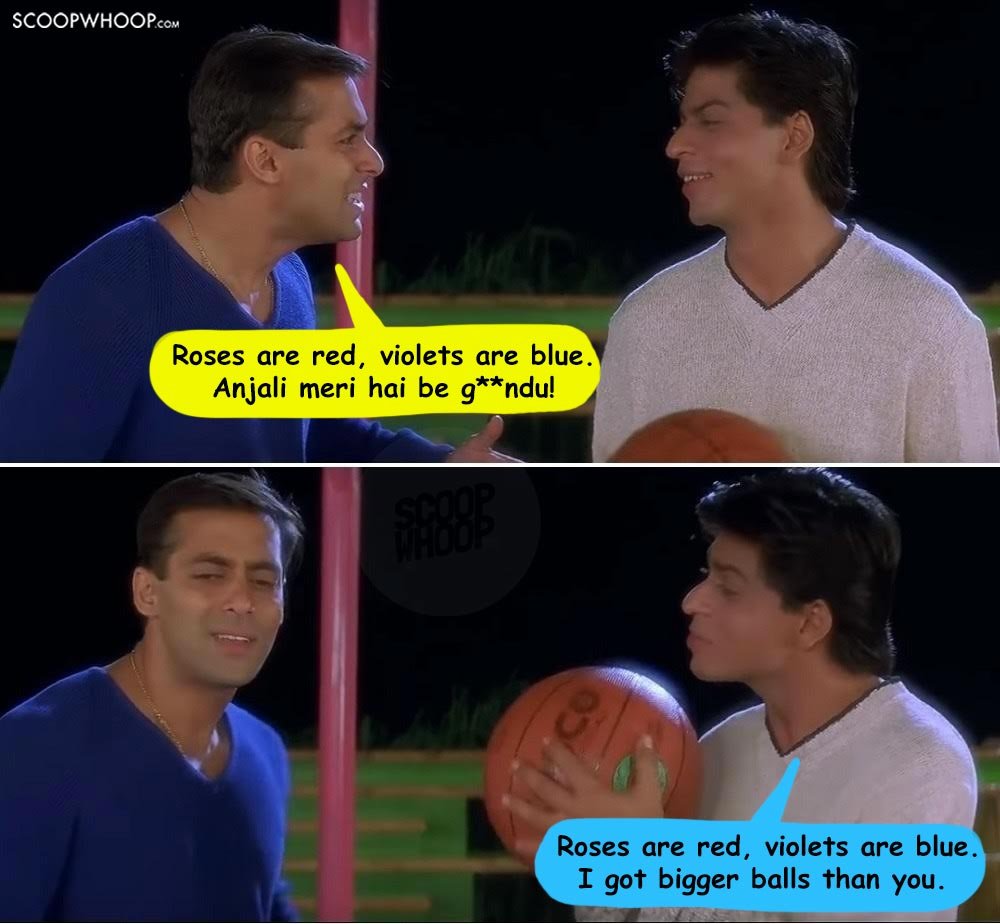 Tch tch tch! Selfishness ki bhi ek hadd hoti hai.
5. Sanju is clearly the real villain in Jo Jeeta Wohi Sikandar
The ultimate underdog story, Jo Jeeta Wohi Sikandar still ranks as one of Aamir Khan's best.
However, it's also the one where he'd actually played a villain and nobody noticed it.
He played Sanju.
Which in Latin means 'good for nothing'.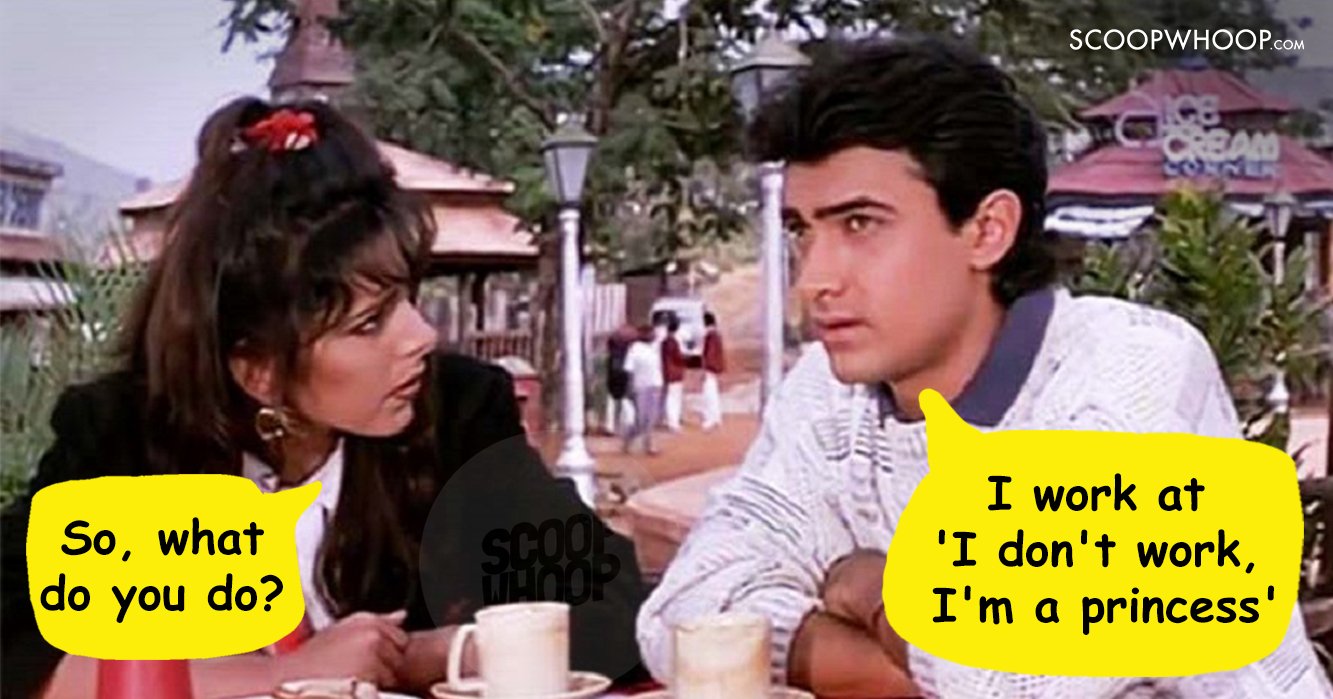 What people failed to notice was that Sanju single-handedly ruined his much brighter brother Ratan's career.
First, by stealing the money his dad had saved for Ratan's new bicycle.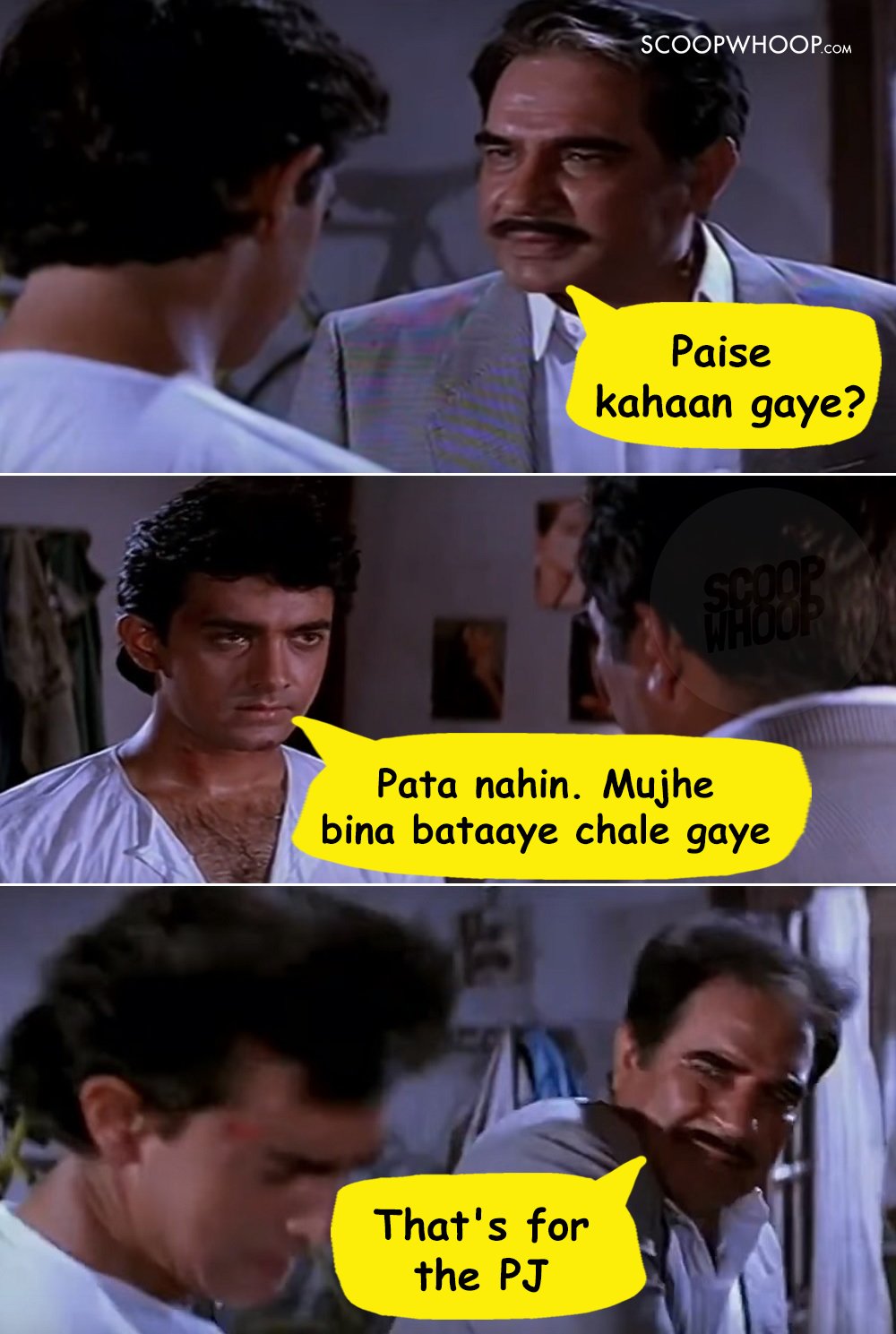 And then almost getting him killed after he'd gotten into a fight with Shekhar Malhotra & Co.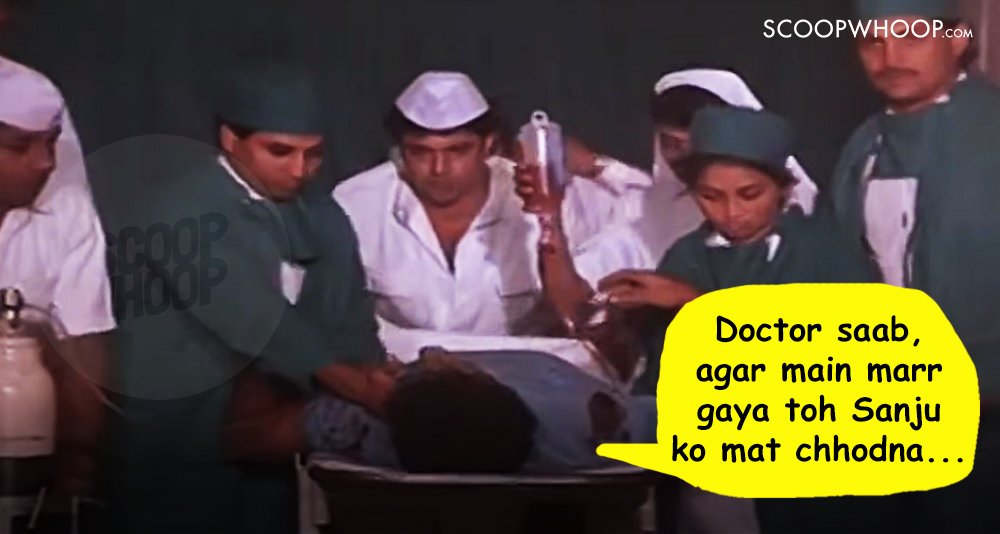 And to add insult to injury, he trains and wins the inter-college cycle race.
Something, that Ratan had been aspiring for all his life before Sanju fucked him over.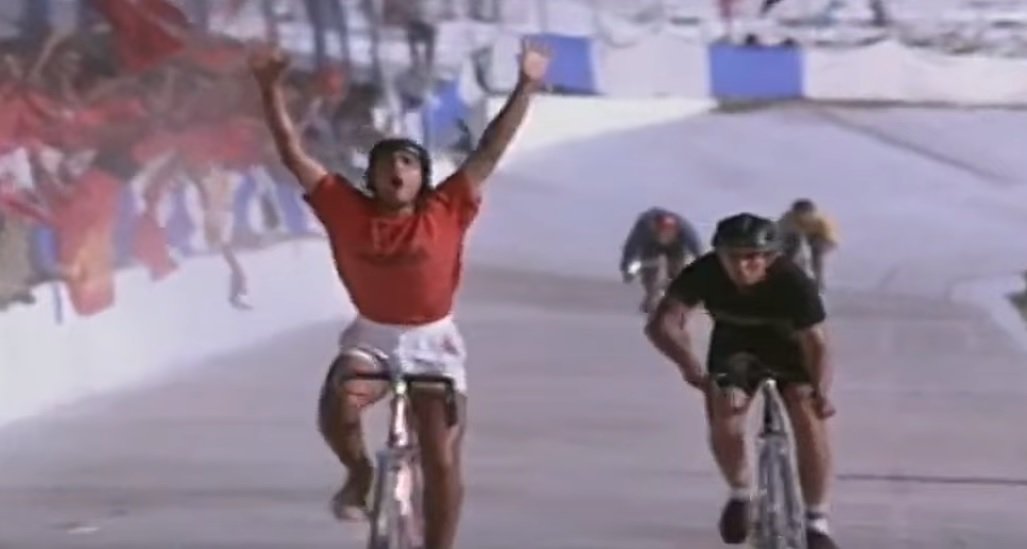 How sweet!
6. Alok Malhotra was the villain all along in Baghban
Back in 2003 came a movie that became a bane for children all across the world. 
A movie called Baghban.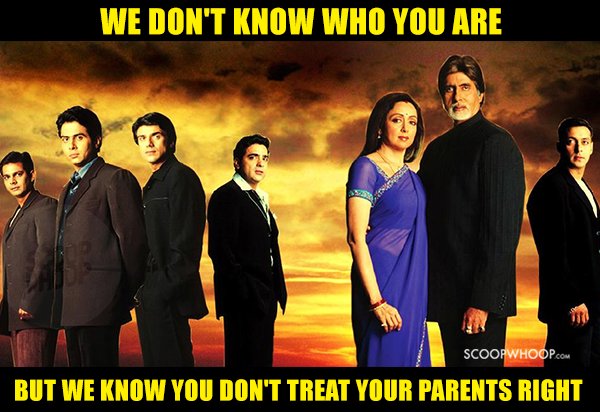 IMHO, the real villain weren't Raj Malhotra's biological kids.
It was his adopted son Alok Malhotra.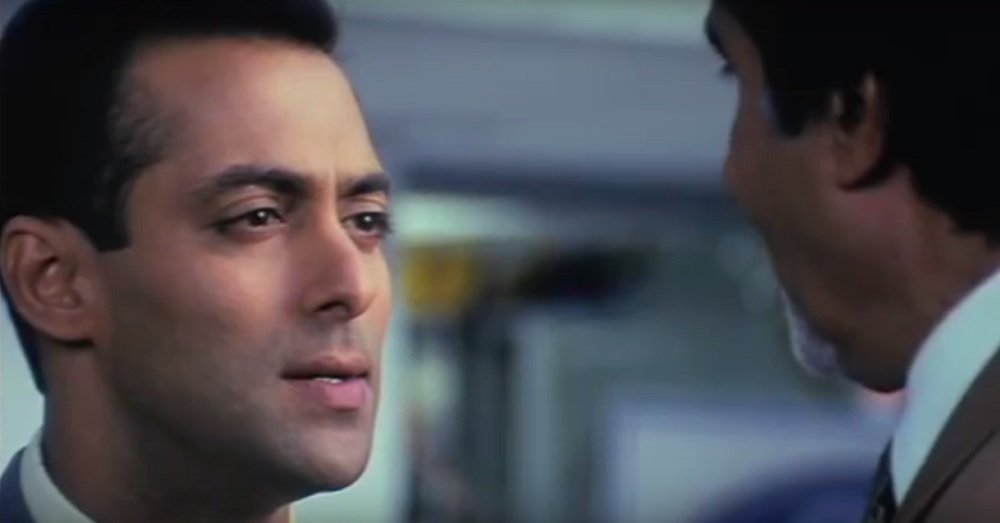 Yup, turns out that Raj's kids weren't ungrateful.
It was actually Alok who was overtly sanskaari!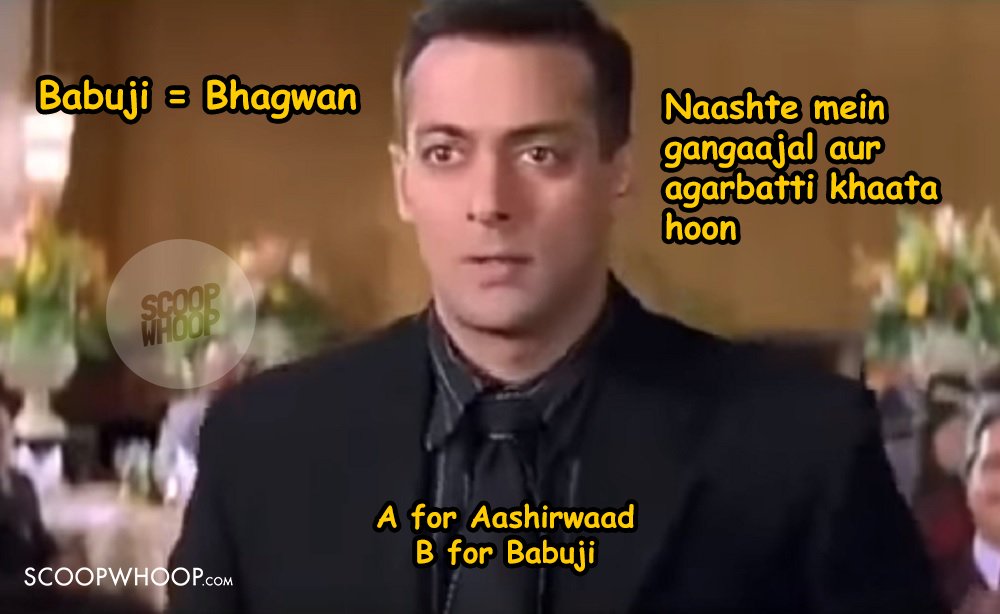 Thanks man, for making life tough for everybody else.
7. Sonia Saxena poses as the damsel in distress but she's really the villain in Kaho Na…Pyaar Hai
This one's a classic example of like father, like daughter. 
By now, we all know that it was Anupam Kher a.k.a Saxena who was the villain in the film.
But come to think of it, his little princess was no less.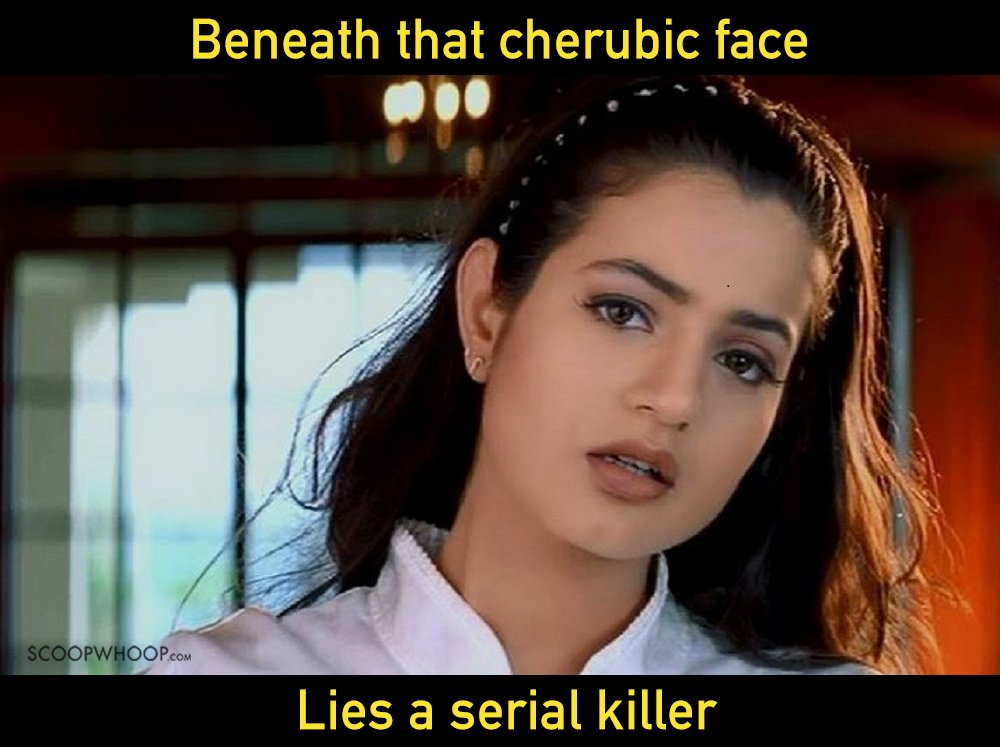 She single-handedly managed to end Rohit's singing career.
Because he gets killed by her father's men.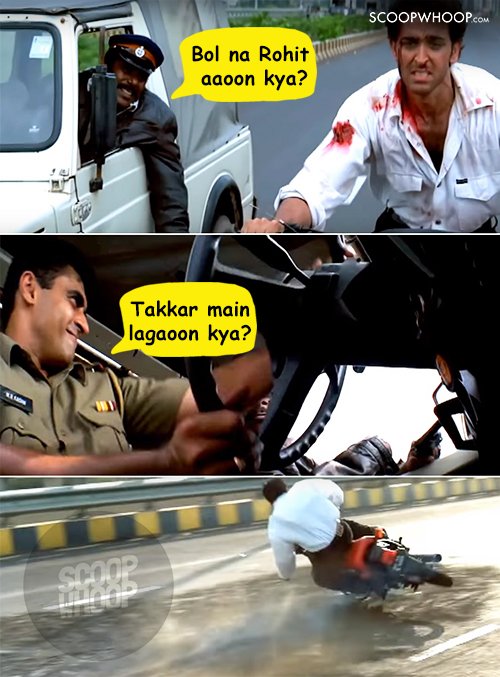 And not just that. She manages to track his doppelganger in New Zealand and fucks up his life as well.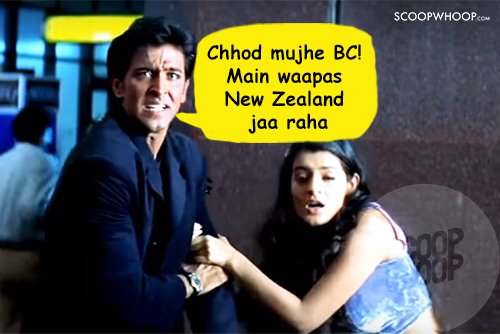 And all for her own selfish means.
8. Arjun with his football field-sized ego is the villain in NH10
After watching the movie, there was one thing we learnt.
That two things are infinite in this universe.
Arjun's ego.
And Arjun's stupidity.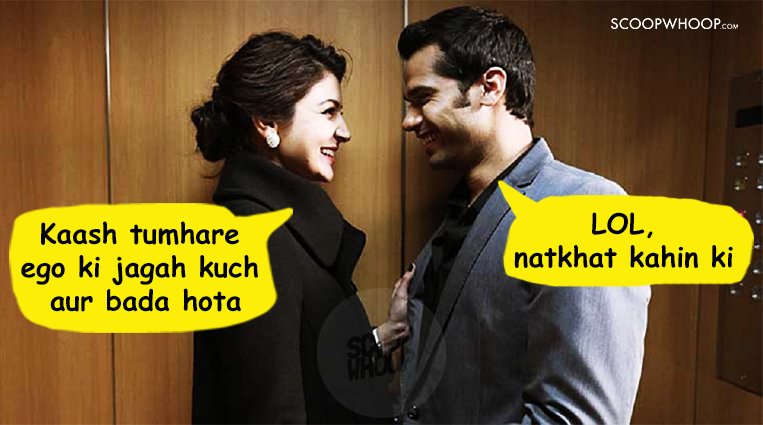 Yes, Satbir and Ammaji were villains but Arjun was an even bigger one.
He could've listened to Meera and minded their own business but no.
In his quest to satiate his male ego, he managed to screw both of them.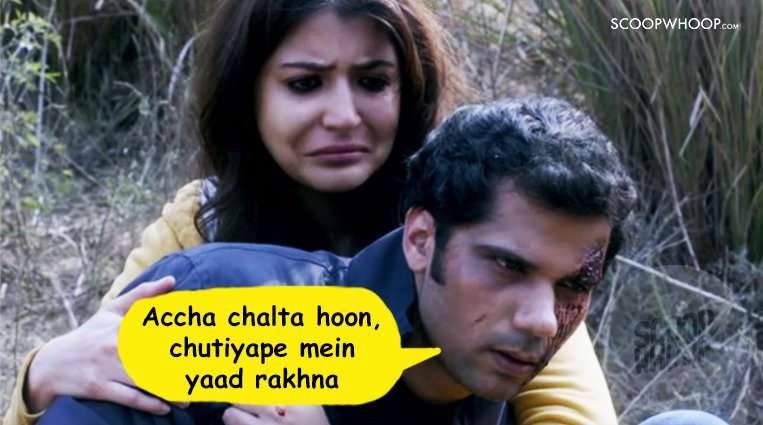 Well done.
9. No prizes for guessing, Sue McKinley is the villain in Rang De Basanti
Rang De Basanti could've been a pleasant story about a group of happy-go-lucky friends had it not been for one firangi gal called Sue McKinley who traveled thousands of miles to fuck them up.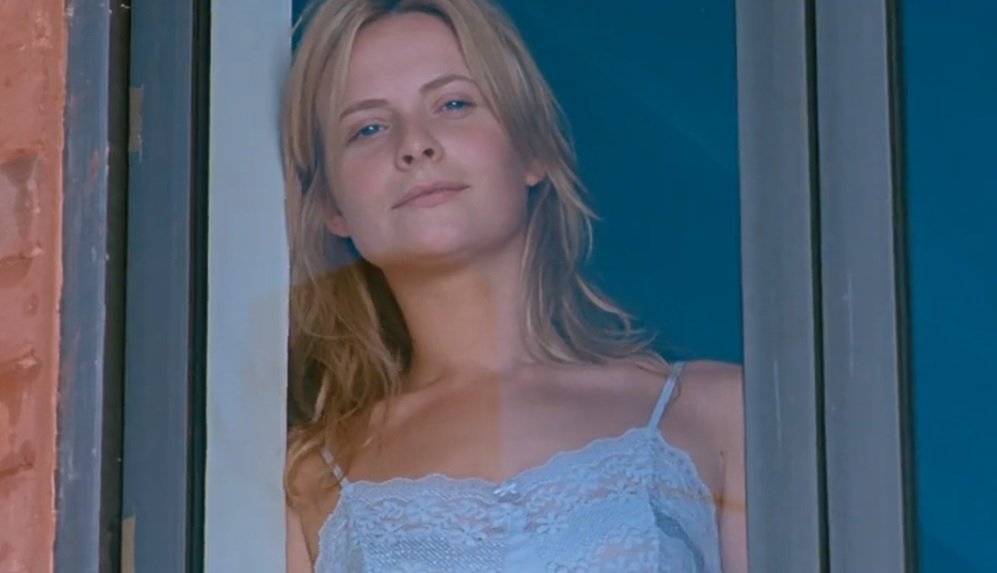 Had it not been for her documentary, DJ & Co. would've been alive.
Too bad she wanted some next level method acting.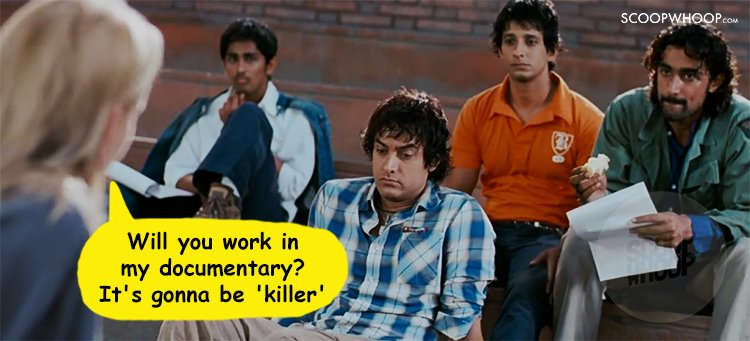 And had zero fucks to give about the cast members.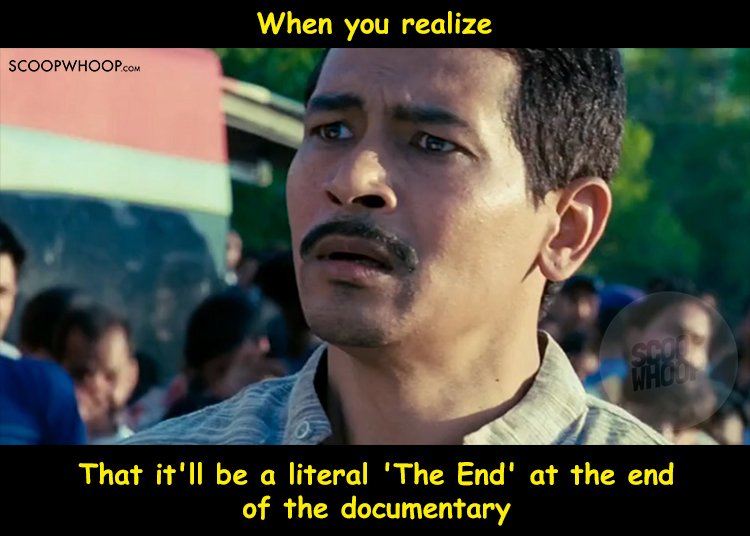 So what if one of them ended up killing his own father.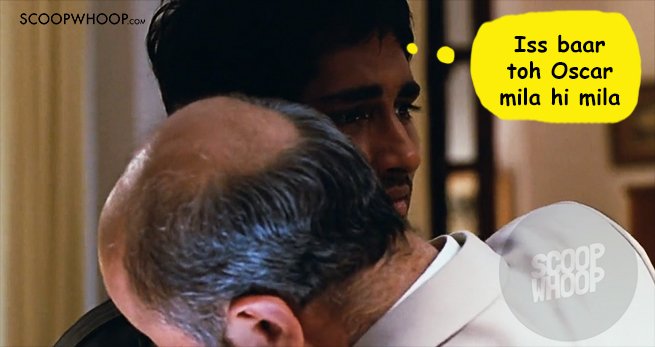 So what if they ended up hijacking a radio station and getting killed in the end.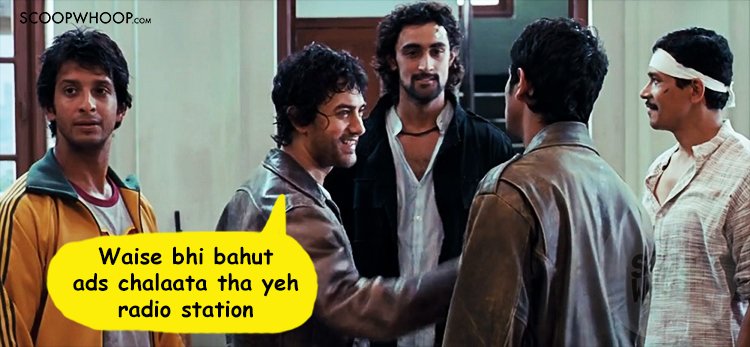 At least she got an award winning documentary in the end.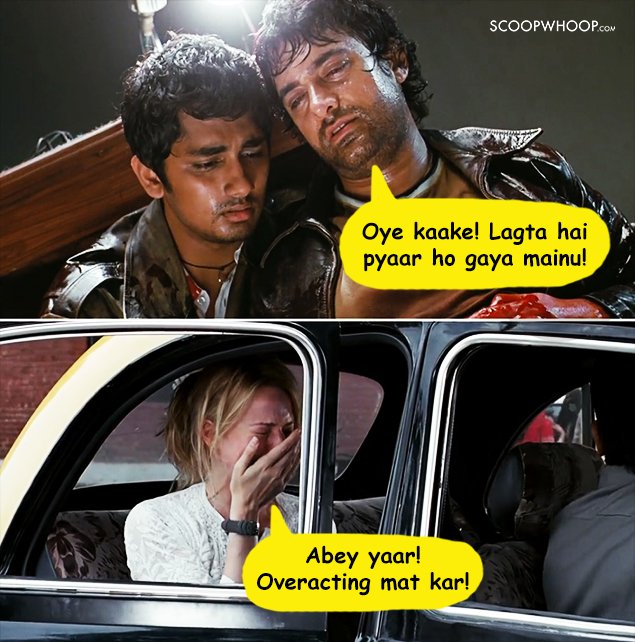 10. Rani's brother Chintu is the real villain in Queen
Okay, so we all remember Rani a.k.a Queen from 2014's Queen.
And yes, we hated Vijay with all our might for calling off the wedding for his own selfish reasons.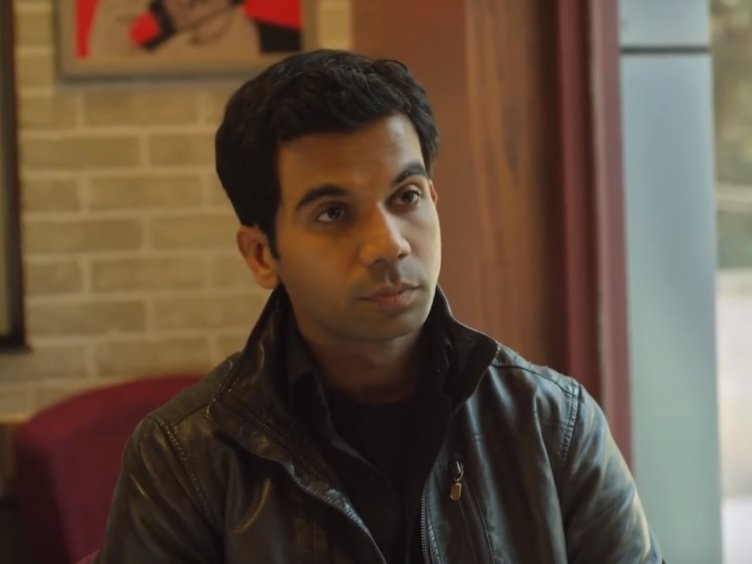 But surprisingly, it wasn't Vijay, but Rani's own brother Chintu who was the real villain.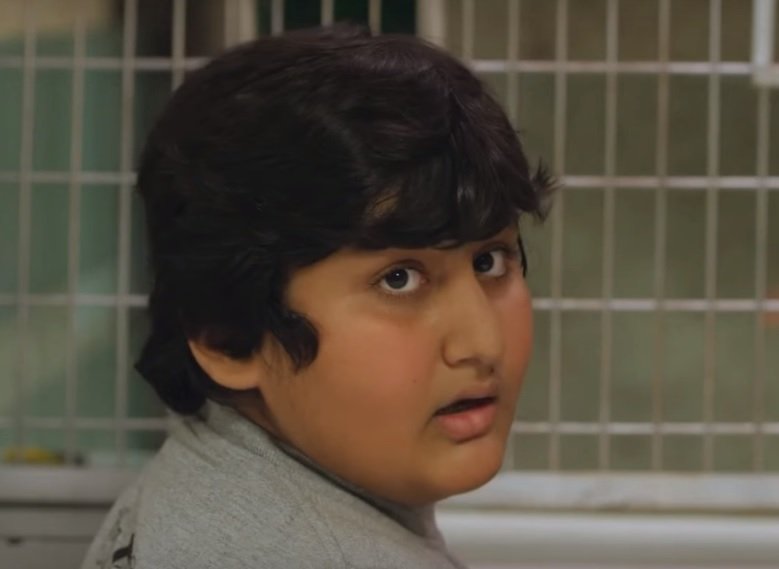 To begin with, he was the one who ruined their first date by tagging along shamelessly.
Maybe that was the precise reason why Vijay decided to back off.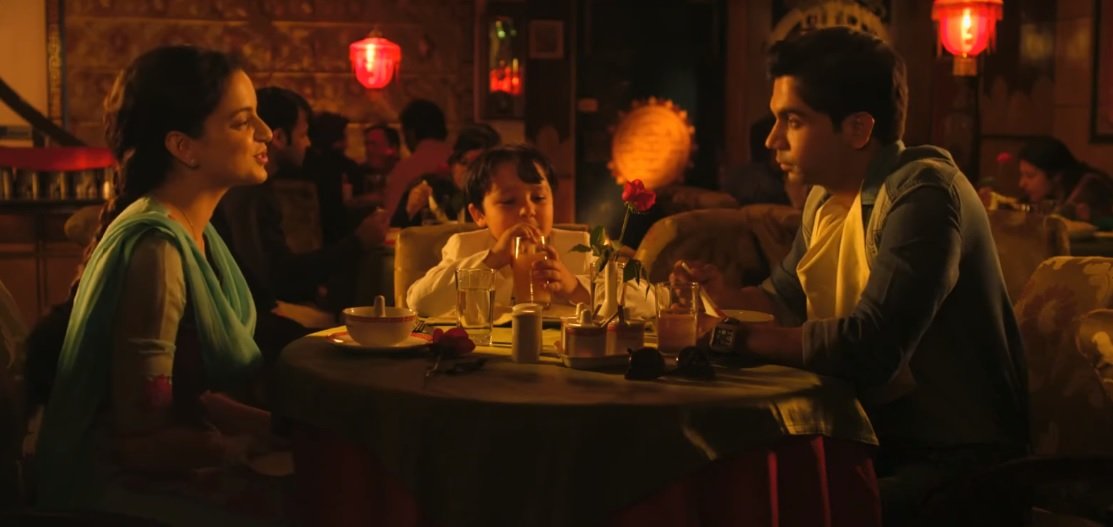 Not only that, he later made matters worse by threatening Vijay to his face. So much for damage control.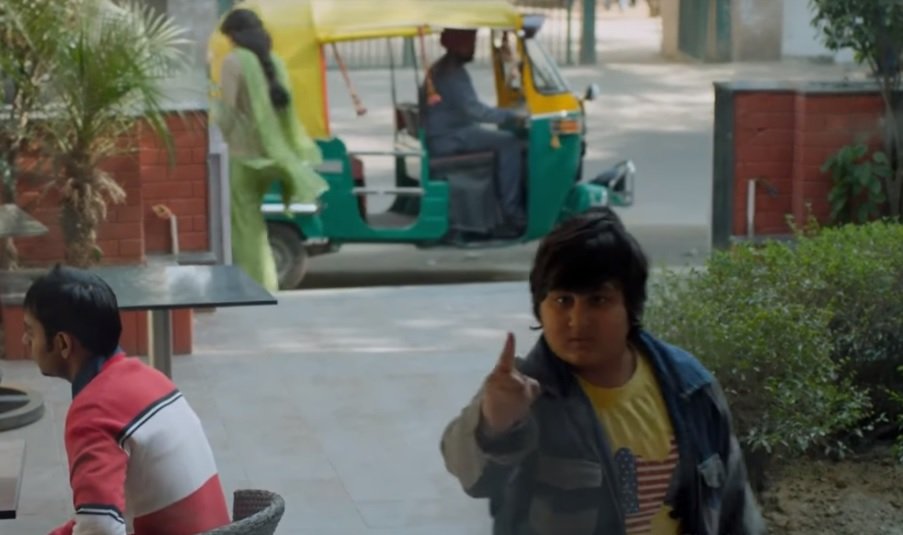 And above all, when Vijay tried getting in touch with Rani to make amends, he was the one who acted as a deterrent.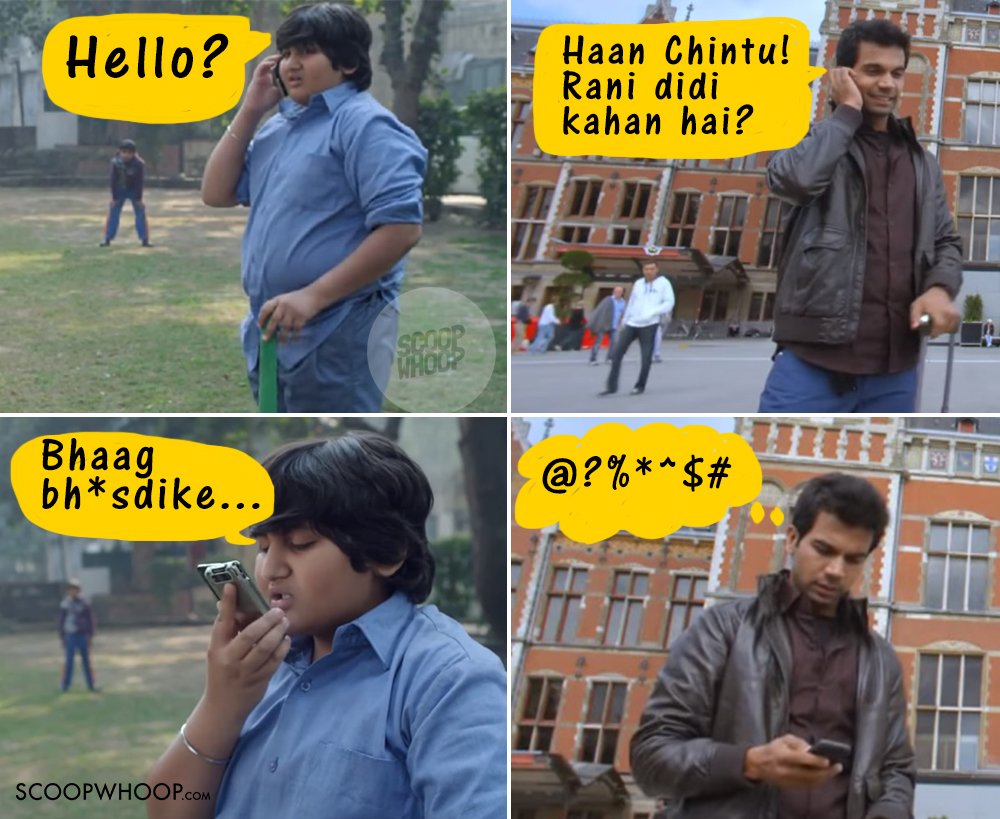 We know. Appearances can often be deceptive.