The dire state of journalism in our country is not a secret, and when it comes to Bollywood celebs every bit of information about them becomes news. Even the ones that are not worthy. Now rolling back to some old Bollywood news about Kareena, we had a story that read: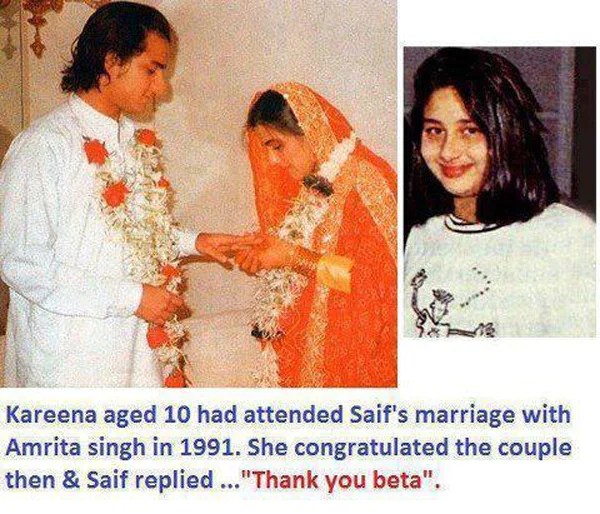 Well well, this news went viral soon after Saif and Kareena got married in a private ceremony in the Taj Palace Hotel in Mumbai on 16 October 2012. The article said, Kareena attended Saif's wedding at the age of 10 and even congratulated him.
A Redditor pointed out how all this was a bluff and nothing but a cheap joke by someone that was picked by many news portals. The post debunked this crappy old news and now we know that it was just a problematic meme!
Have a look: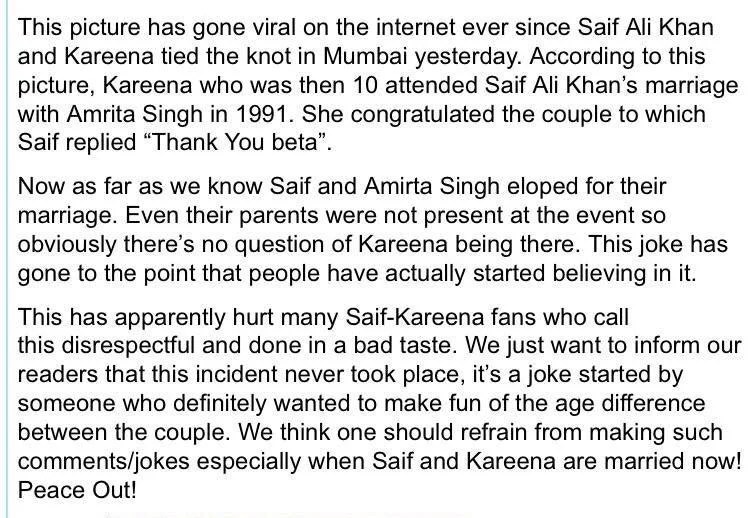 Here's what people have to say about this:




Read more: Bollywood Facts That Shouldn't Live In My Head Rent Free, But They Do.