Well, if there's one actor from the Hindi film industry who's a timeless legend, it's Rekha. We have followed plenty of old interviews of the veteran actor to conclude she has always radiated this charm and wit that grows on you. A contemporary actor who comes closest to the kind of impact Rekha has had over the years is Deepika Padukone. What is also beautiful is that the duo share a wholesome relationship.
A fan page dedicated to Deepika Padukone, pikaboo (@pikag0d), shared a compilation of Rekha-Deepika moments in award shows in a now-viral Instagram reel, and it's beautiful.
Take a look:
In the reel, there are several moments where Rekha is seen presenting the award to Deepika by introducing her as 'the queen of hearts', 'my little girl', or 'one woman I wouldn't mind losing my man to.'
In another moment, we see Deepika visibly surprised to spot Rekha sitting in the audience during an award show where she had worn a saree the latter had gifted her.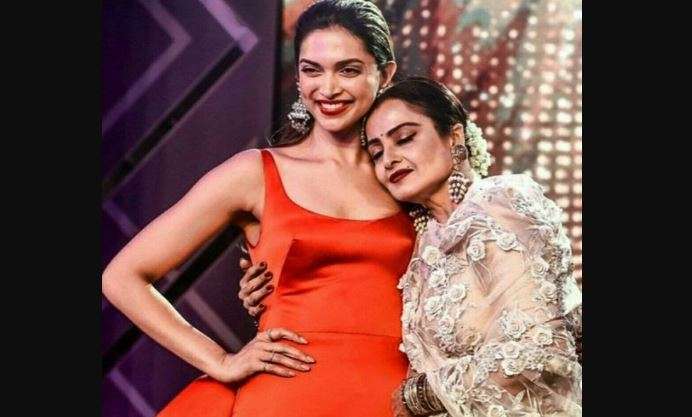 People are in awe of the reel. Here's how they are reacting: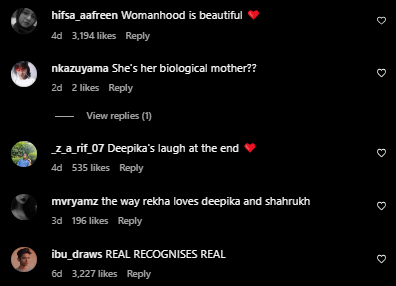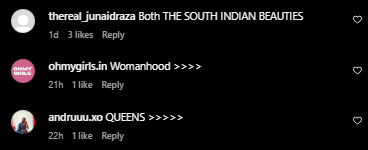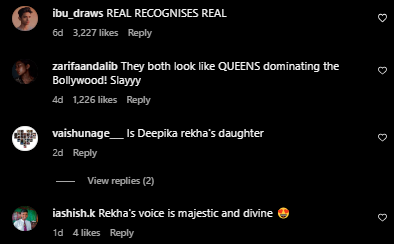 Well, DeepRekha is truly adorable!