How many times has it happened that you have actually bribed a girl to date you? Or bought her something expensive in the hopes of her saying 'yes'? Or that a girl has agreed to fall in love with you once she's got the latest Louis Vuitton bag? Sounds like an absurd question, right?
People get drunk and do stupid things, yes. But to all the girls reading this- have you ever asked a guy to buy you a Jaguar, as a necessary condition to date him? I guess, not! But if you have, then please don't read this article because you will be massively disappointed. 
Much has been said about the misogyny that today's so-called 'party songs' profess, but we realized how most of them talk about the vague and so-not-realistic demands and expectations that girls have from the guys. Anything from dope to bling can kick start a relationship, provided that the guy is able to keep up with all of her desires. No wonder the guys are confused- they just don't know what it takes to woo a girl! 
So, we have compiled a list of weird demands that girls have according to these songs, which honestly is unrealistic bullshit! But, what the hell, it sure is funny.
1. Jaguar – Sukh E, Ft. Bohemia
The God of all demands is when your girl asks for a Jaguar or else it's break up time. Well it makes sense, since Jaguar rhymes perfectly with pyaar, and everything is fair in love and war. Or is it?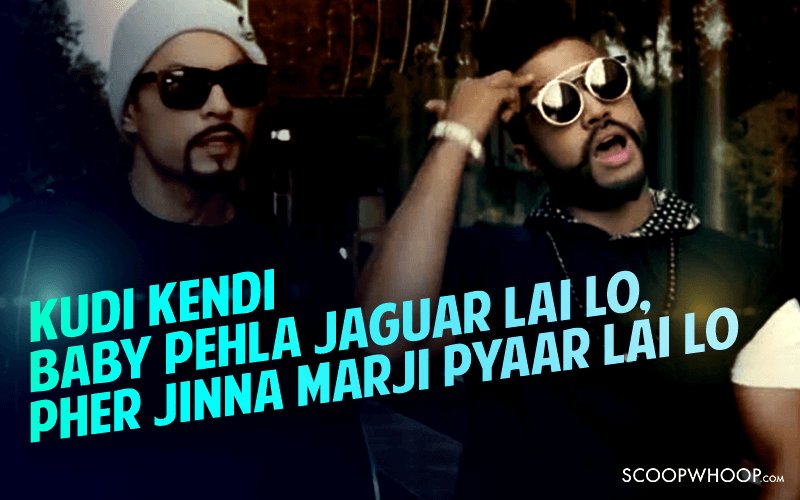 2. Birthday Bash – Yo Yo Honey Singh
She asks for a Louis Vuitton bag and you buy one. But too bad, because she doesn't like how it looks. And that kids, is how Yo Yo was dumped by his girl on her birthday bash!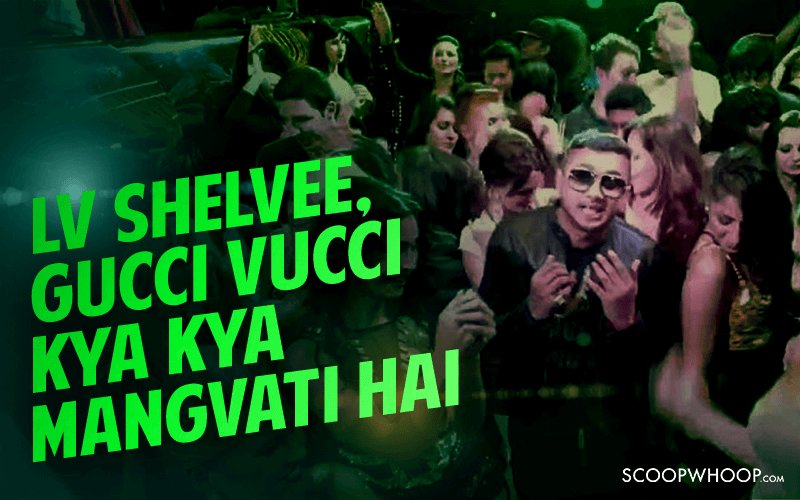 3. Teri Kamar Ko – Great Grand Masti
Party + Margarita + Diamonds + Car Rides = Girl in your arms.
This is the formula to getting yourself a date according to the latest song in Great Grand Masti, and mind you it's the girl singing all of this. But then what else can we expect from the Masti franchise.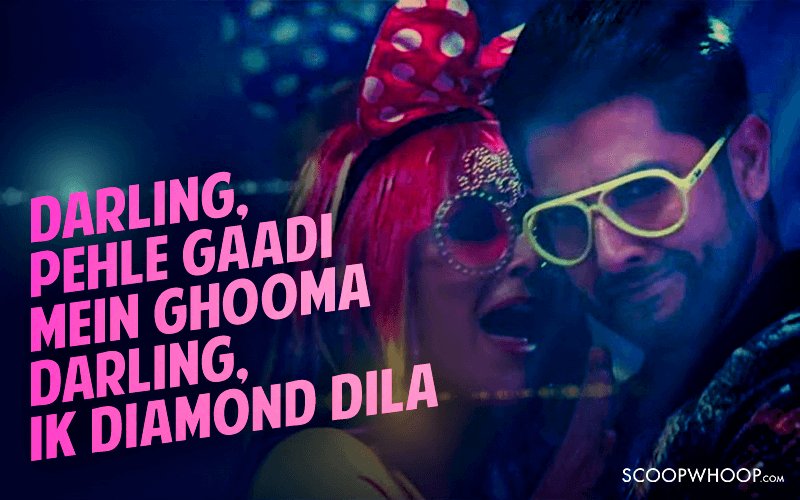 4. Weed Pila De Sajjna – Yo Yo Honey Singh
Okay seriously, if you are willing to score some weed from a guy with flaming eyes like those, then sister, it's time for you to seek some help! Also, as it turns out that relationships are build on a packet of weed. This should definitely go into the Relationship Guide 101.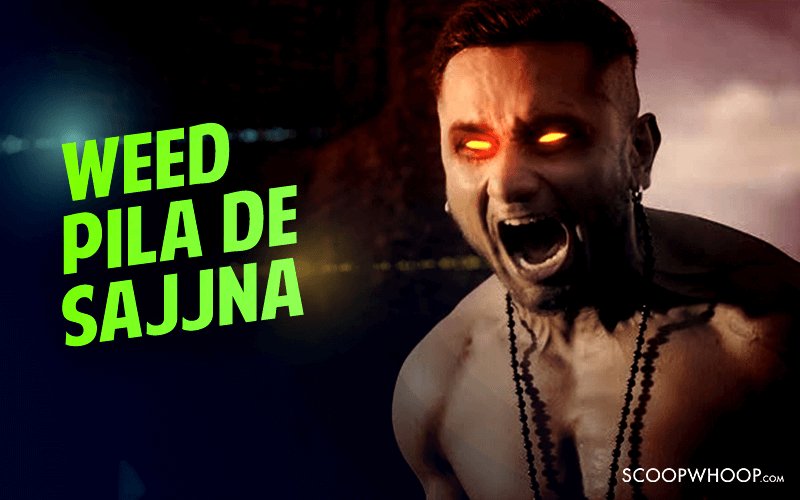 5. High Heels – Yo Yo Honey Singh
Firstly, I doubt if a guy can even differentiate between an eyeliner and a mascara. This brings me to my second concern- how on earth does he even know that this girl wears Bobbi Brown make up? Also, going by this it looks like all you need to get the man of your dreams is, cosmetics from a certain brand! Did the brand pay Yo Yo to come up with this crap?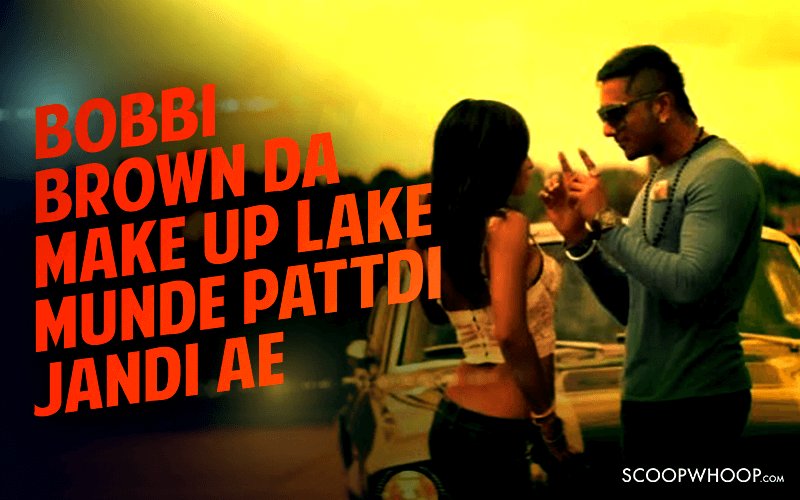 6. Brown Boi – A-Kay, Ft. Bling Singh
Just in case this is too much Punjabi for you, here's the translation: "This girl loves white guys to death and doesn't like brown guys."
While we should respect each other's choices, this one is just a little too demanding. But then she isn't asking for swanky cars or a brand new crib by the beach, so it's not that bad, eh!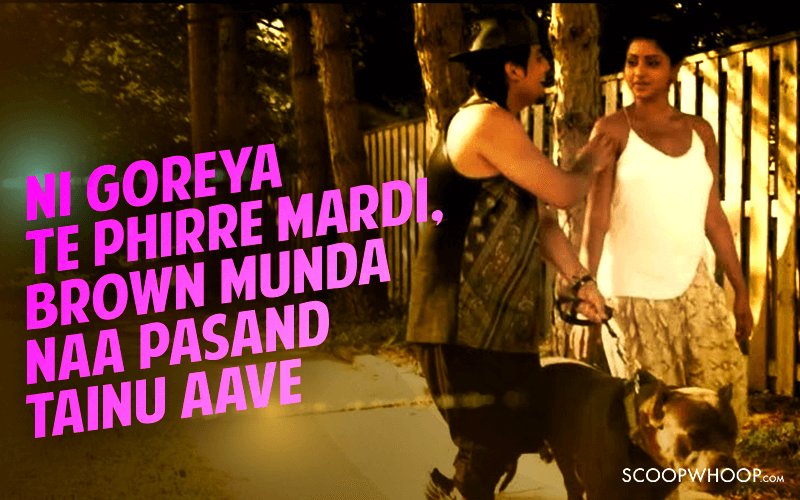 7. Yaar Bathere – Alfaz, Ft. Yo Yo Honey Singh
Looks like our man Yo Yo has been hanging out with all the wrong kind of girls, who just want to be showered with gifts and that too expensive ones. Well, too bad because there's a price you pay for misogyny Mr. Singh, and maybe this is what it costs. Still quite a deal, you got there!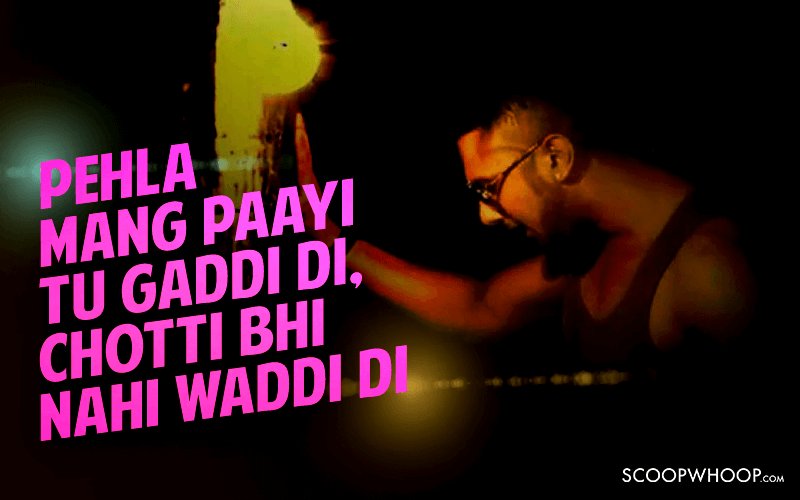 8. Chittiyaan Kalaaiyaan – Roy
This is what happens when even your chittiyaan kalaaiyaan are unable to floor the man you like. You go around dancing and singing on the streets with your girl gang, requesting someone to take you shopping and for a romantic movie. Well, retail therapy for the win, I guess!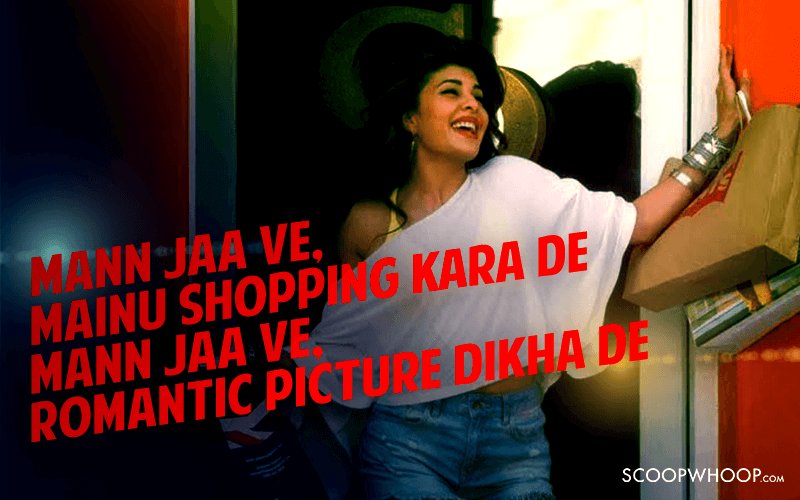 9. Saturday Saturday – Humpty Sharma Ki Dulhania
There is absolutely no denying the free booze part, yes. But, irony hits when you go to a bar solely for free drinks and are not willing to compromise on the size of the car. No, seriously, who are these girls?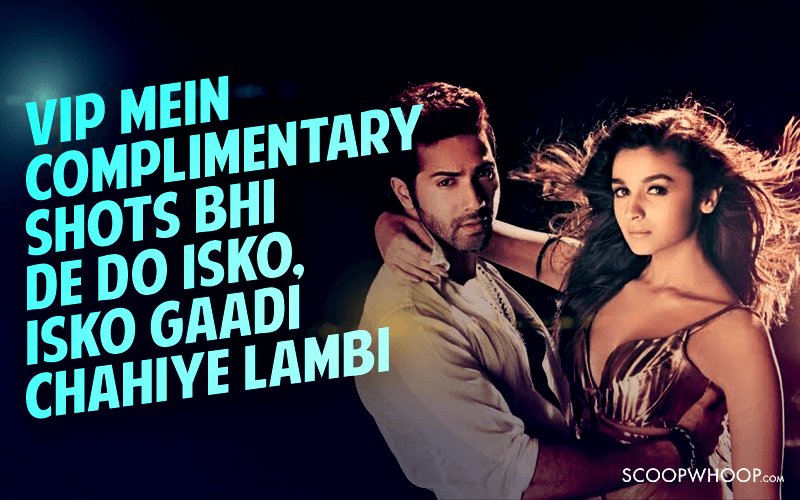 10. Baapu Zimmidar – Jassi Gill
Before you give up, here's the translation: "His girl lives on her dad's money, while his father is a landowner who can't afford to buy the car that his son's girl is demanding."
I think I need to meet these girls to believe that they exist. Keeping the misogynistic undertone of the song aside, it looks like Jassi Gill is actually quite heartbroken. But then, who are we kidding? It is almost impossible to ignore the misogyny going on there.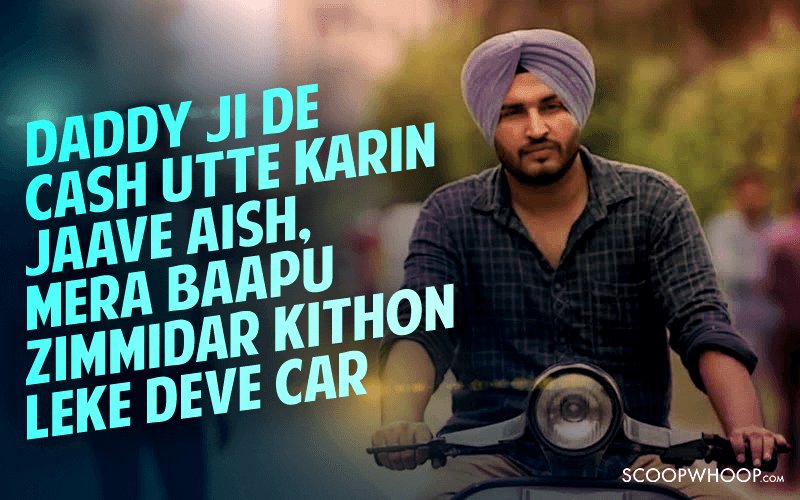 Now that I'm done writing this article, it's time to look for such people in real life. Somewhere deep in my heart, I do hope that I don't come across any, because then all my faith in love will be lost.
Peace out!
Super cool designs by Utkarsh Tyagi