While you may or may not have come out of the theatre raving about Ae Dil Hai Mushkil, there's no way you wouldn't have fallen in love with Aishwarya Rai Bachchan in the movie. Playing the role of a poetess, Saba Taliyar Khan, not only did Ash look drop-dead gorgeous, she also got a chance to mouth some beautiful, strictly Urdu dialogues in the movie. As a shayara, while it may have been au naturel for her, for most of us in the audience, it is quite intimidating, to say the least. 
And on Aishwarya's birthday today, we thought of having some fun. Ever wondered how would Aishwarya's Saba say some of the most mundane, everyday lines that all of us use?  
Yes, as you would've expected, the answers are rather interesting! 
So, here's how Saba from ADHM would say 10 regular sentences that we use every now and then: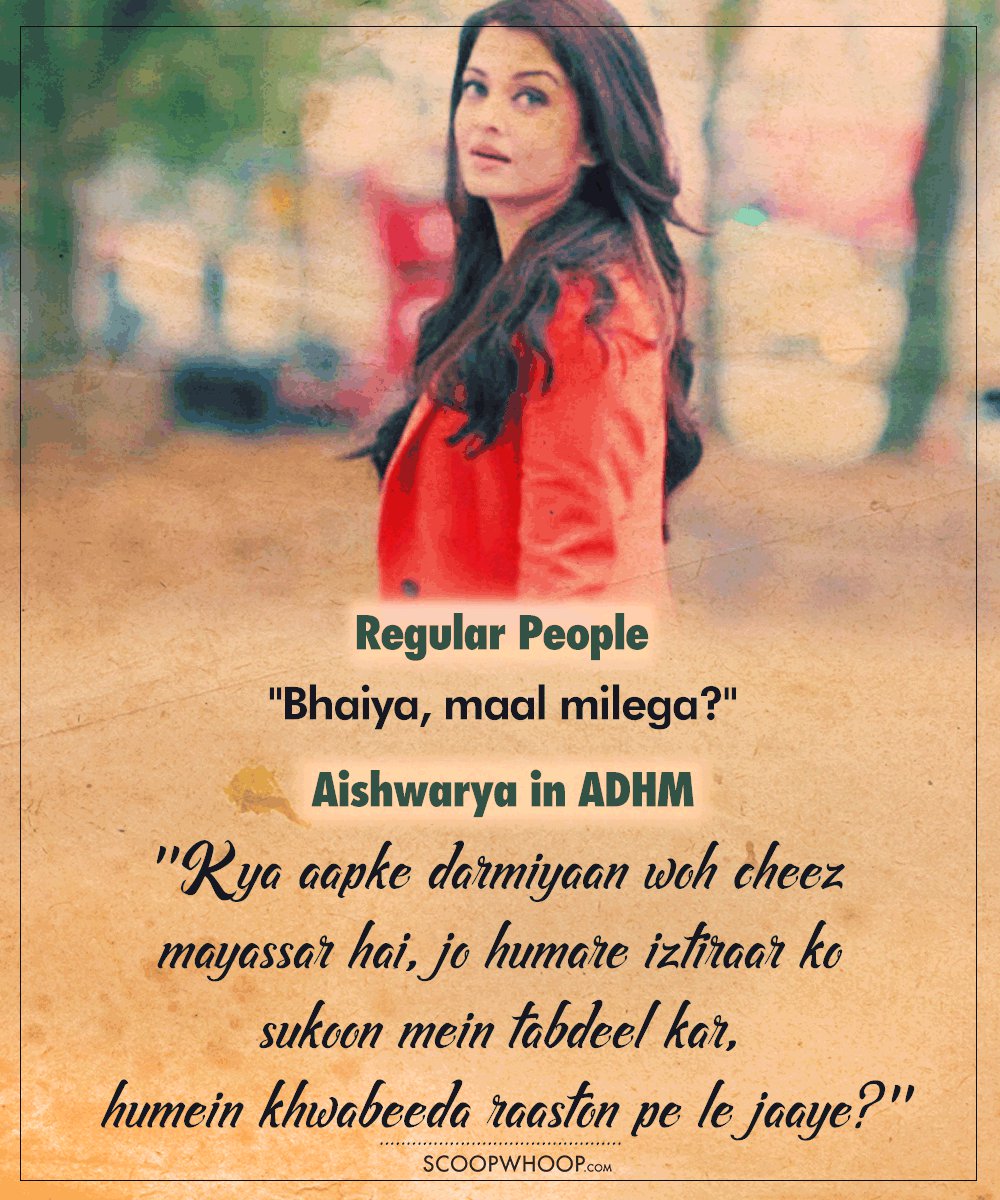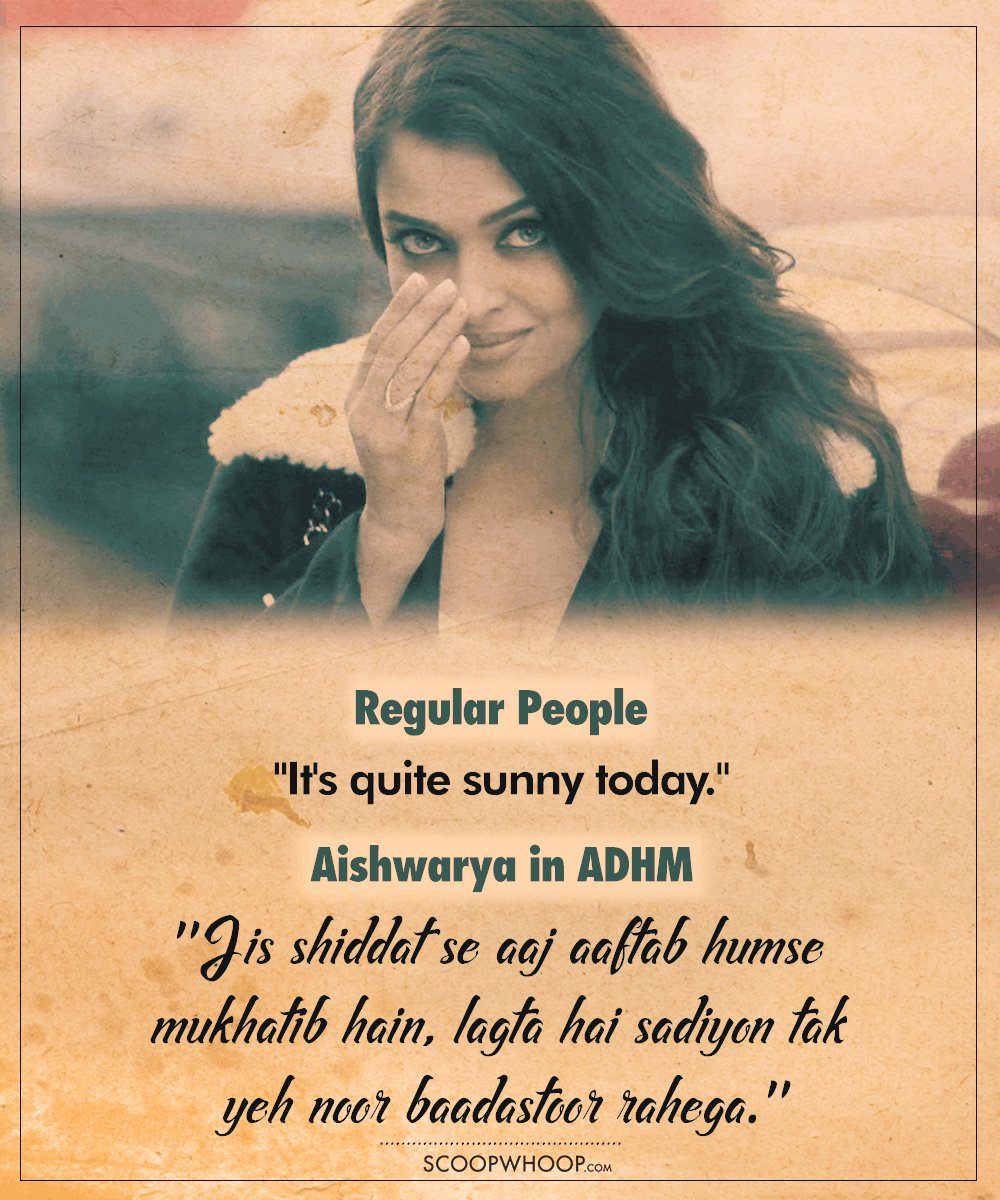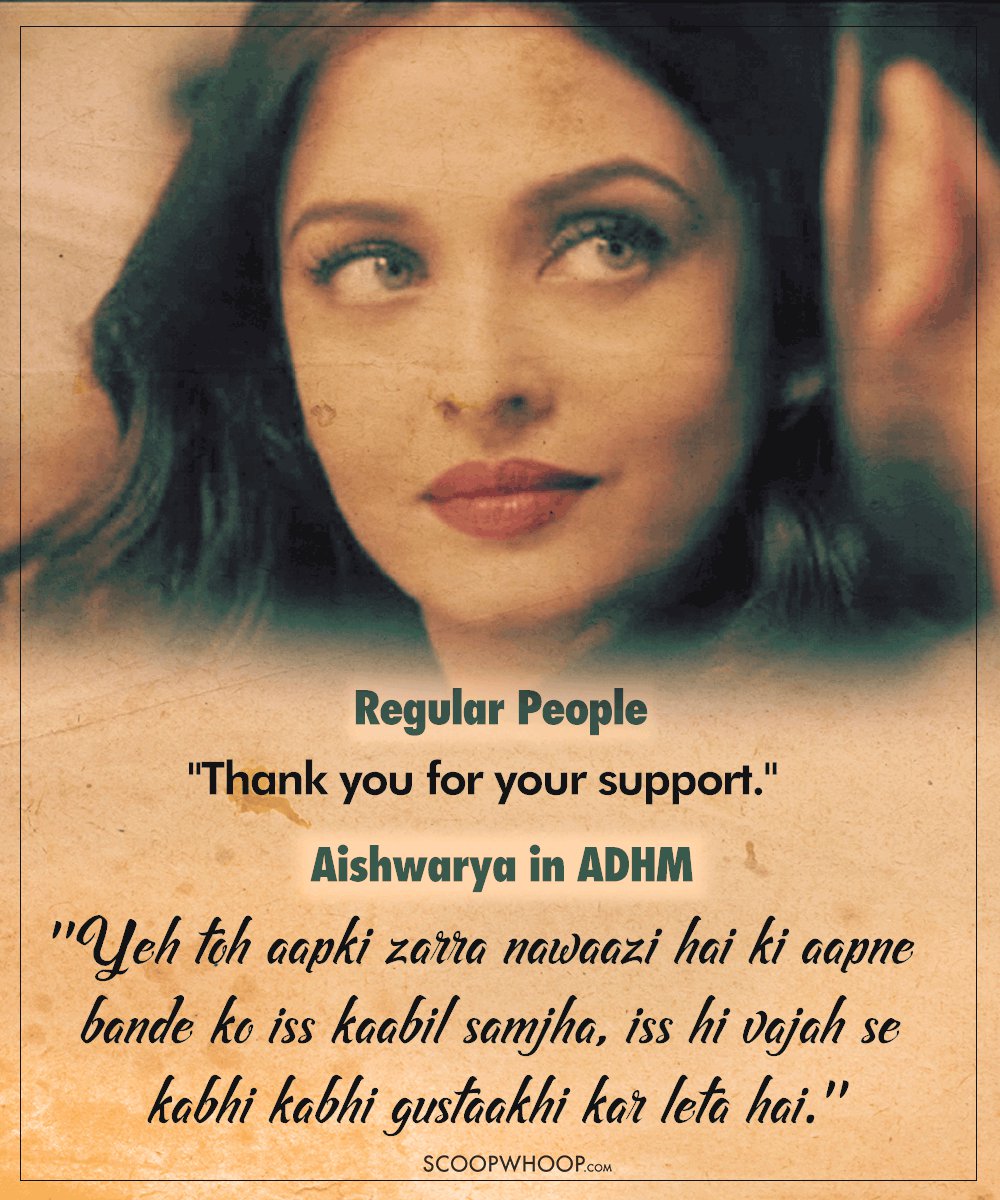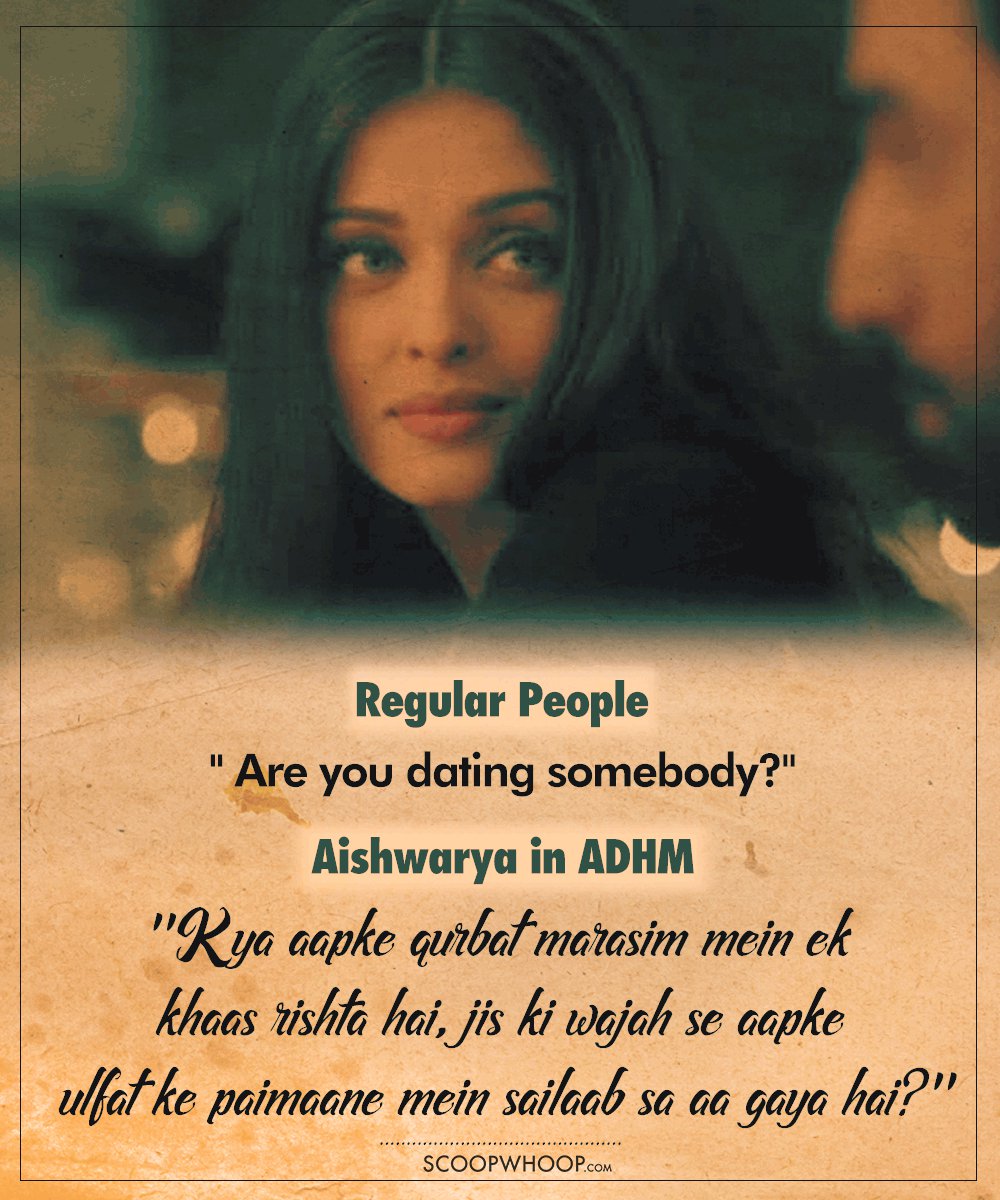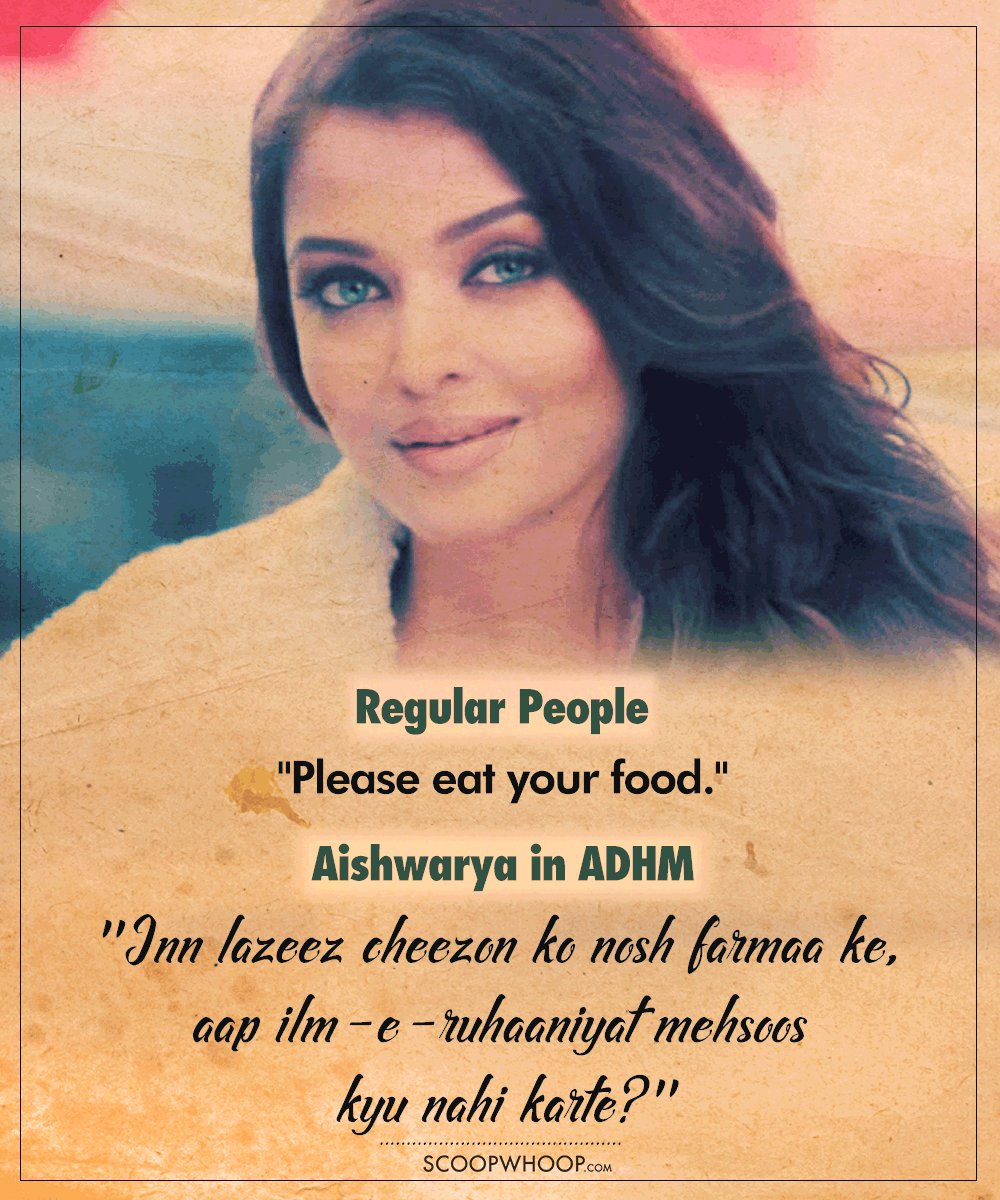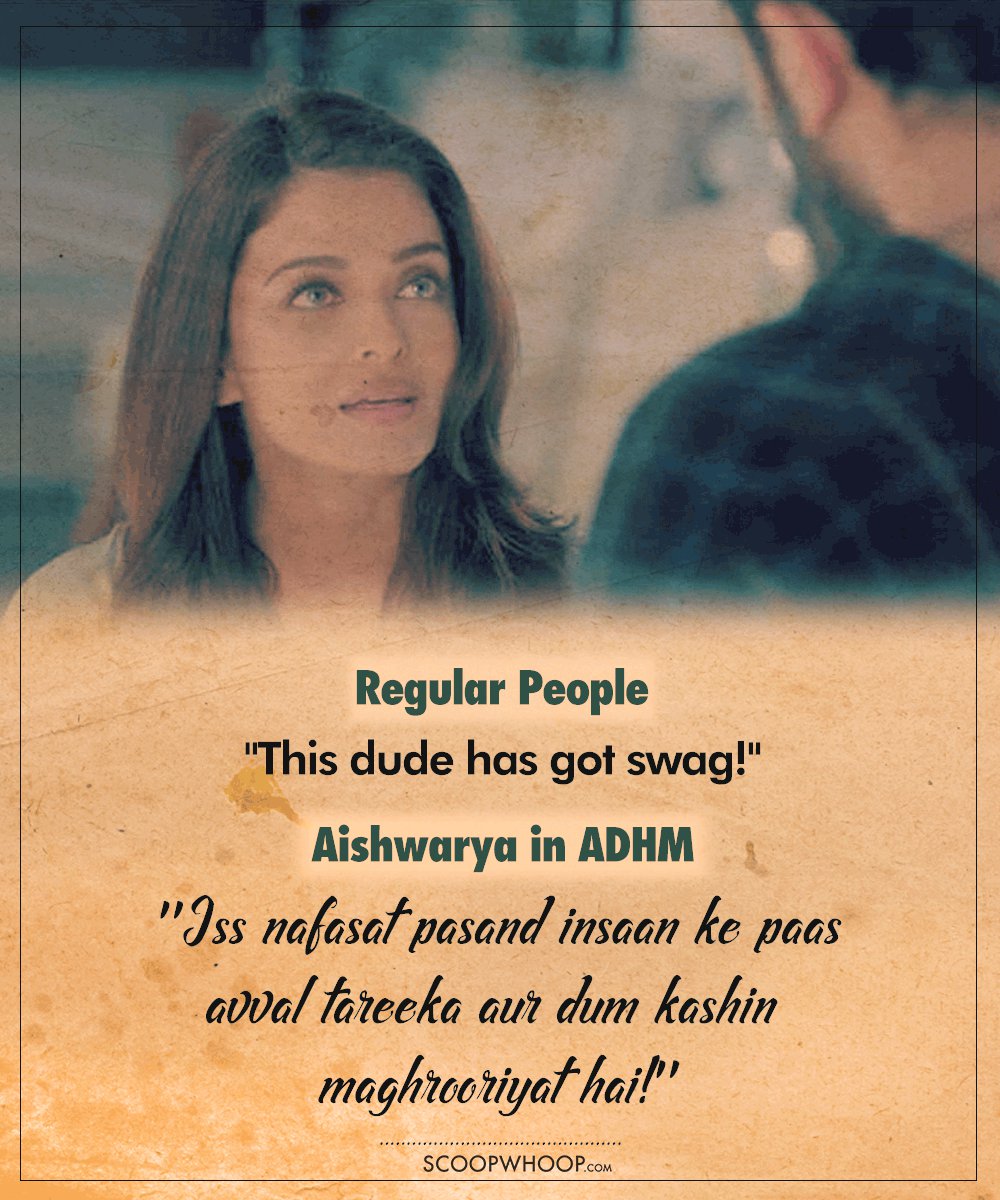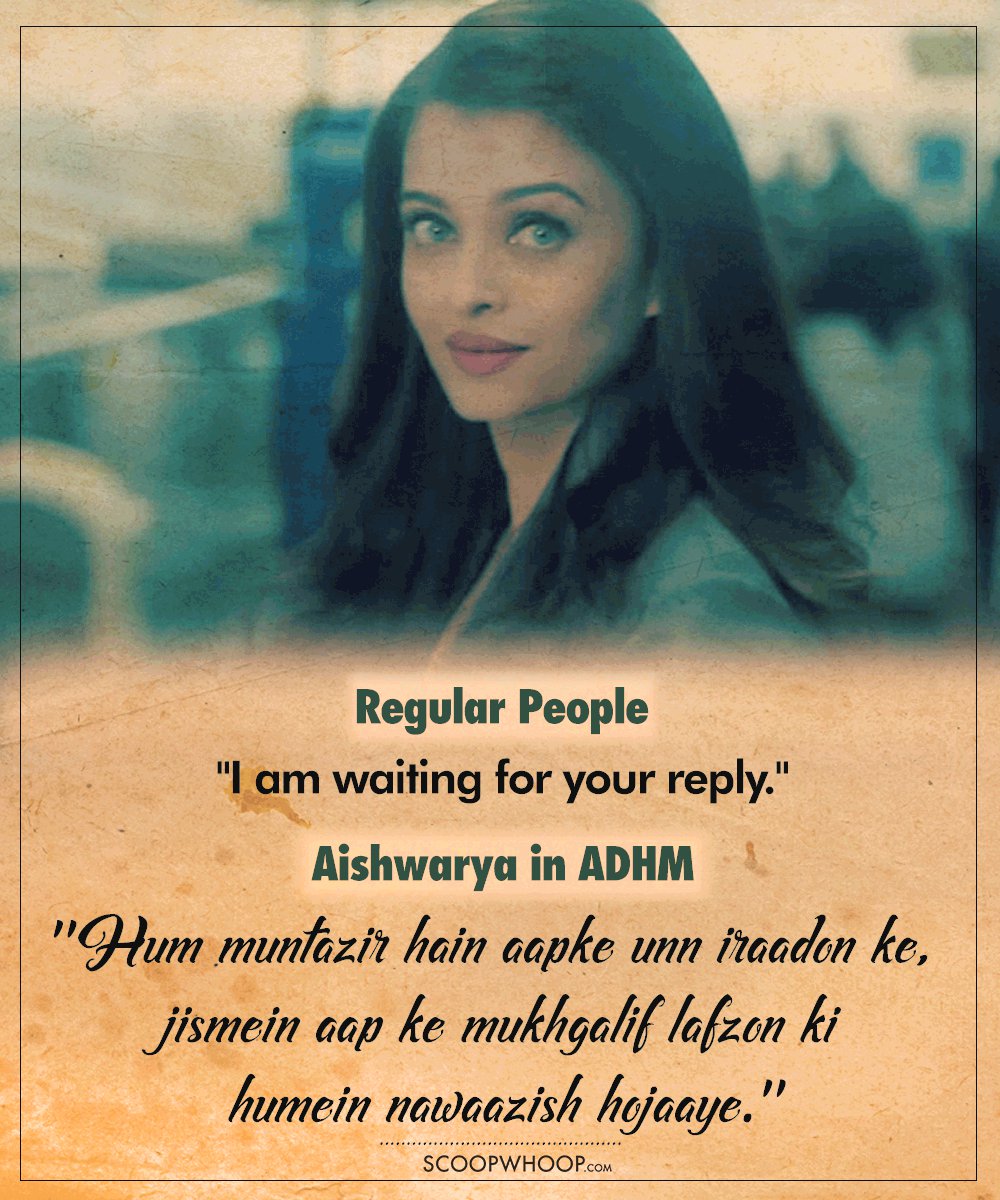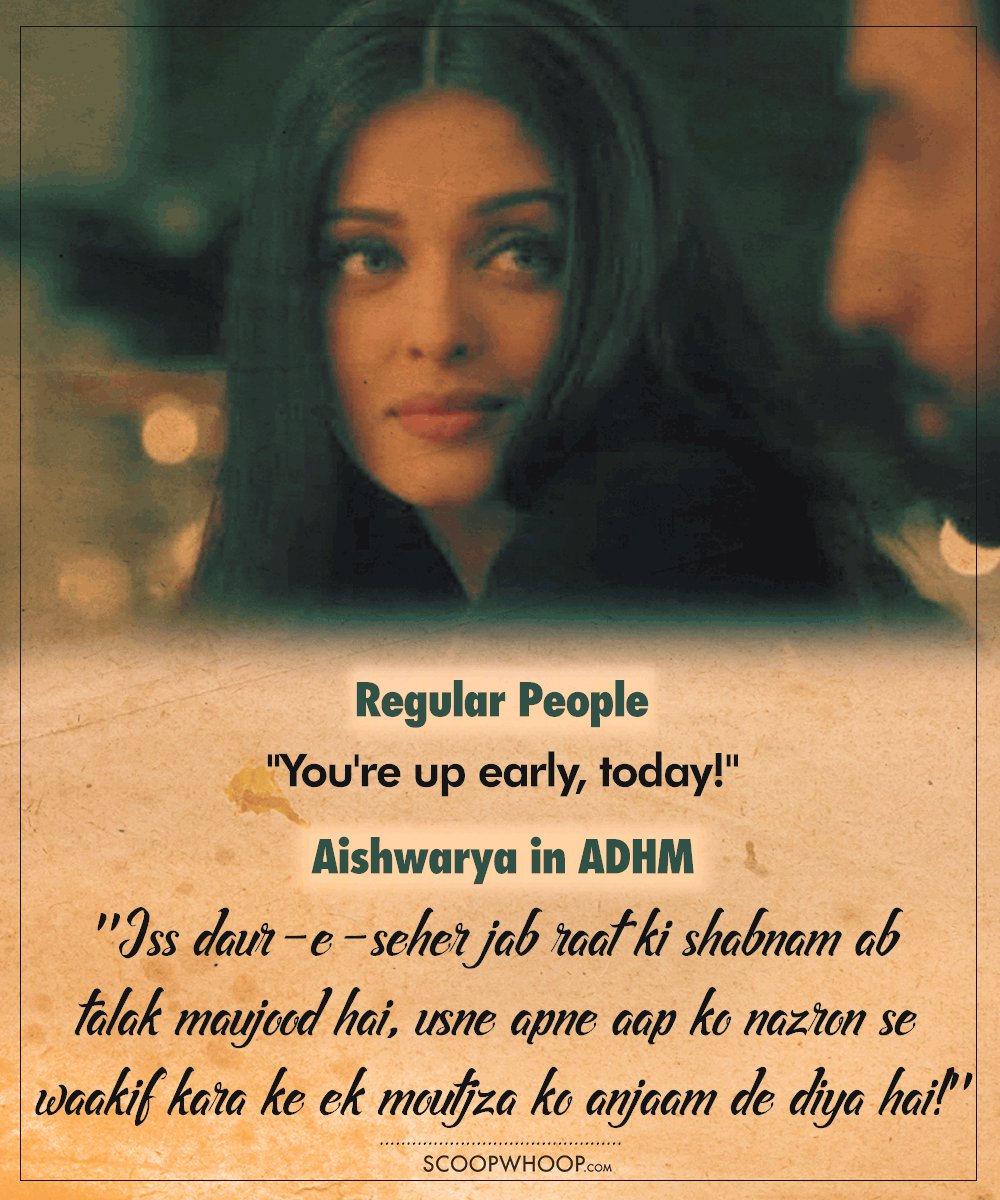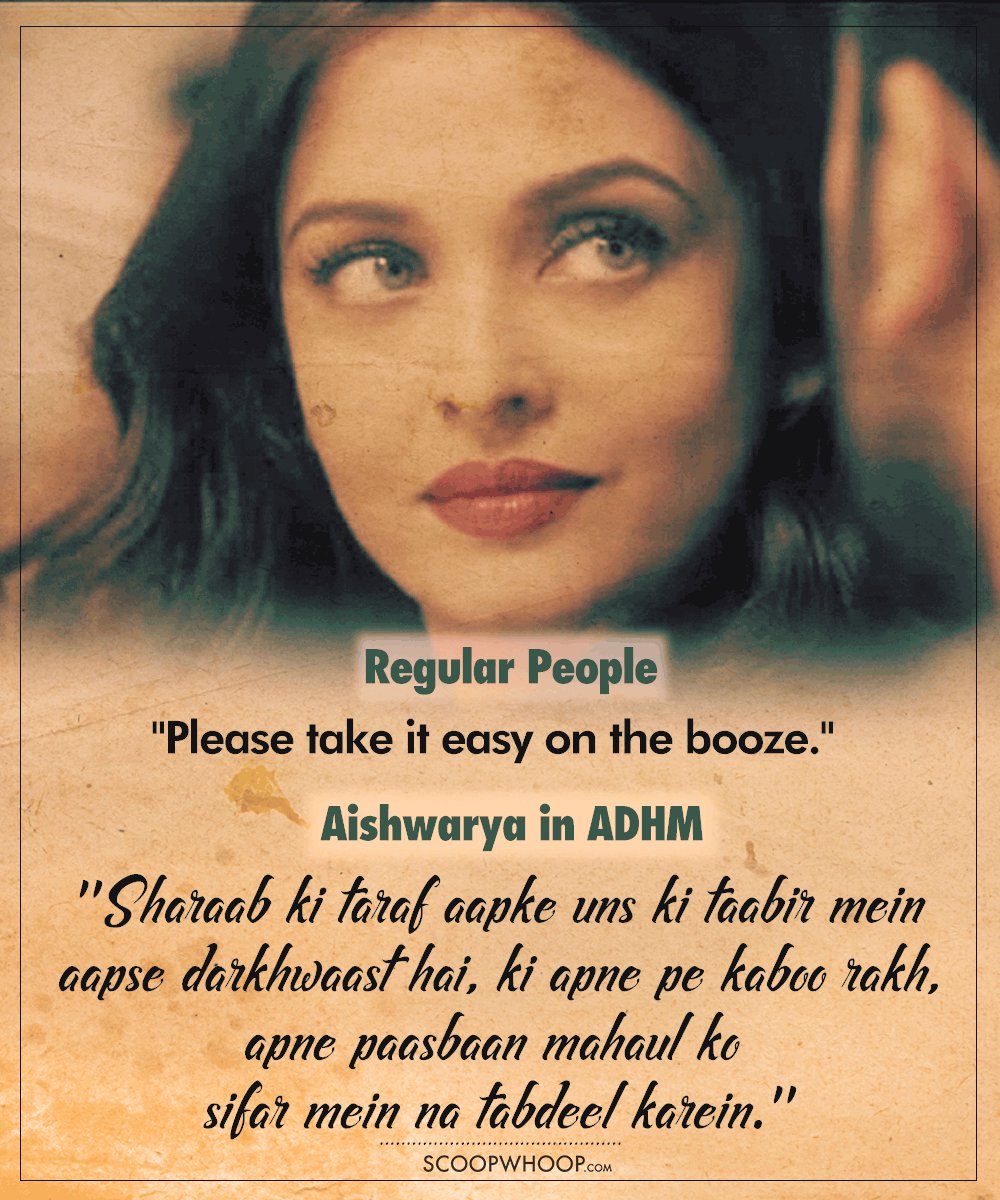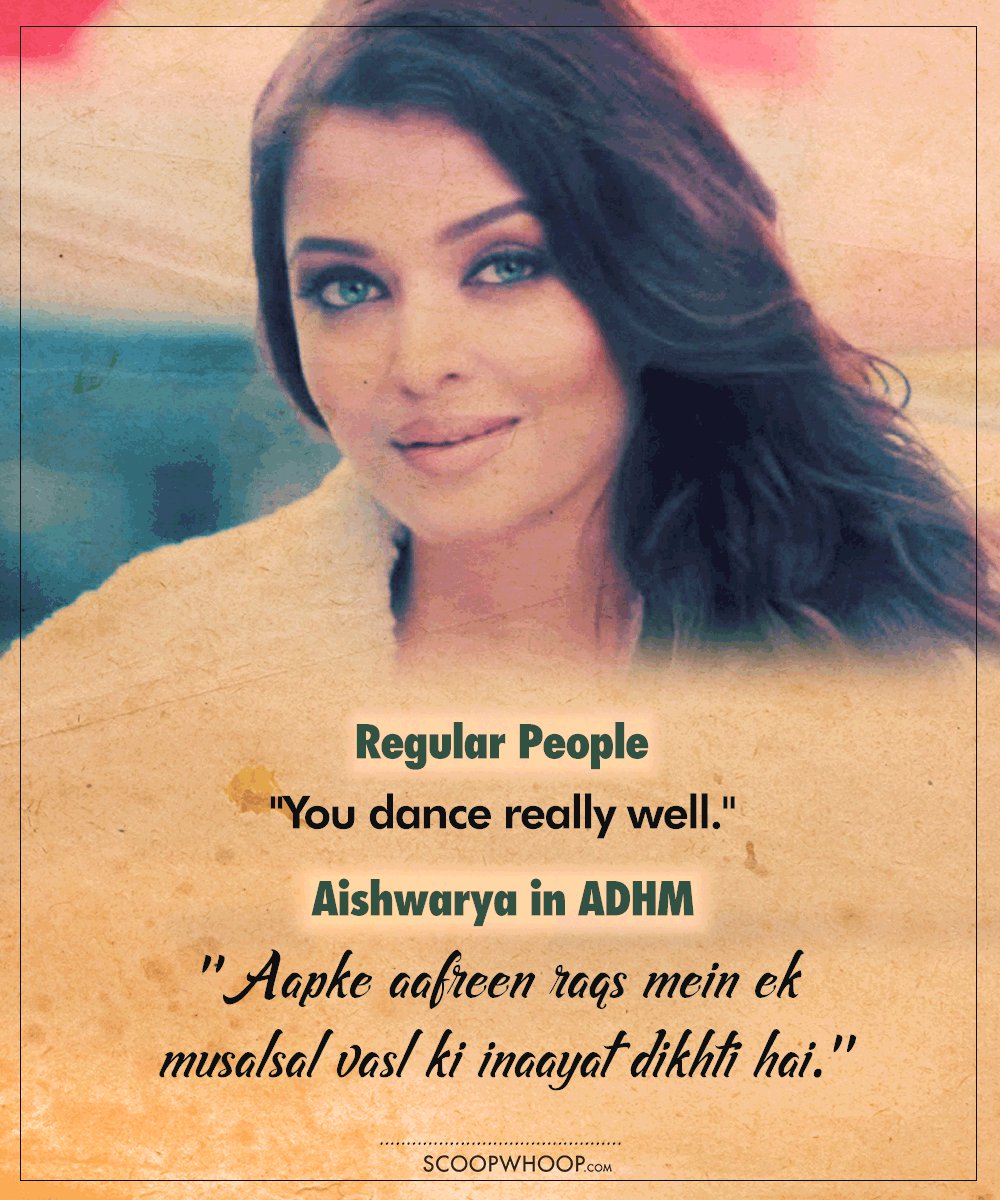 Next stop, international shayari competition, somewhere in Vienna. Right, KJo? 
All the haseen designs by Aakansha Pushp.