After the VFX backlash that followed the teaser release, team Adipurush postponed the Indian epic mythology-inspired film for months to work basis the public feedback. The film has finally hit the theatre today, and well, not much has changed in the visual effects department. While the grand background musical score does justice to the magnanimity of the story at hand, the laughable VFX has the audience cringing hard.
One visual that hasn't particularly gone down well is the caricaturish depiction of the 10-headed Lankesh.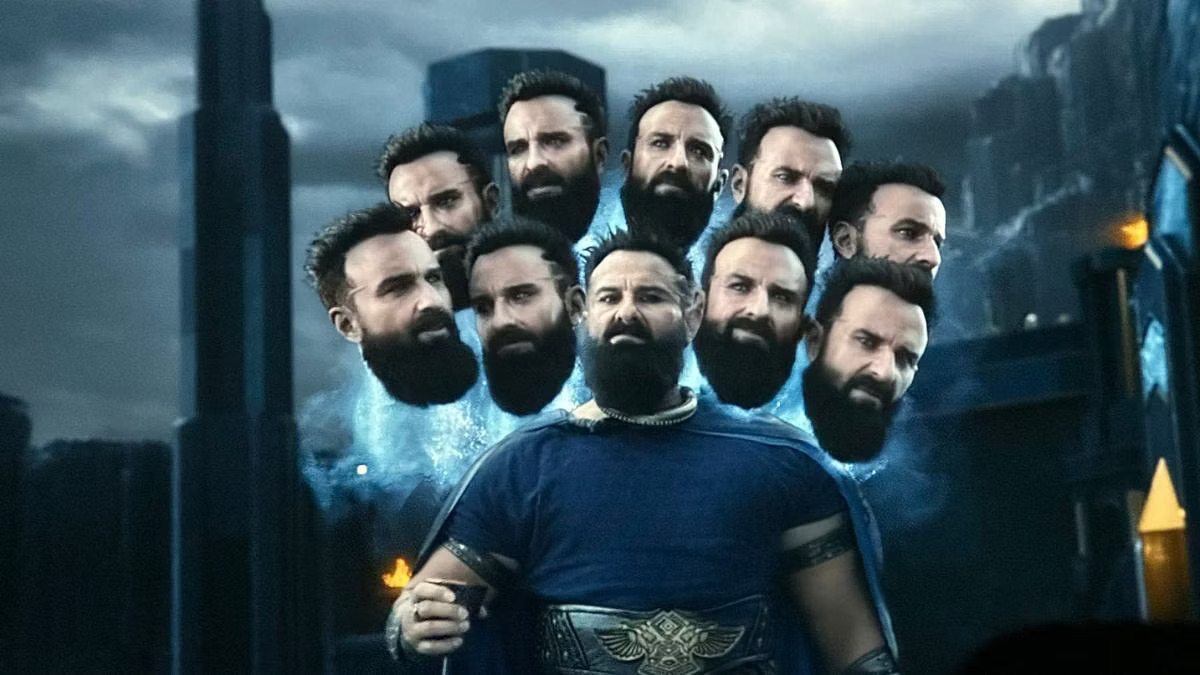 Lankesh's portrayal was ideally supposed to be demonic. Saif Ali Khan's performance, albeit compelling, looks incongruent with the silly look he's been given. And it has become a butt of jokes on the Internet. Take a look:
A Twitter user argued how the face, albeit symmetrical, looks incredibly 'tacky'.
What do you think about this?
Also Read: "Lanka Laga Denge": Not Just VFX, People Are Also Reacting To The Cringe Dialogues In 'Adipurush'