There are days when nothing seems right. Your life looks like a total mess and you feel like the biggest loser ever. While friends and family may be willing to help you get out of that frame of mind, all you want to do is stay alone and deal with your emotions. In such a scenario, a tub of ice-cream, or a pint of beer (or more) and an inspiring movie make for the best recipe for happiness, right? 
While most of us go for the typical inspirational biopics or self-discovery movies, I happened to realize that there's one guy who has been telling us to hold our game together, since pretty much forever!
And that actor is Saif Ali Khan!
Confused? Well, don't be. Saif has, time and again, given us movies where he takes the responsibility of proving, no matter how much life beats you around, in the end (which is 3 hours for him and God knows how long for us) it all falls into place.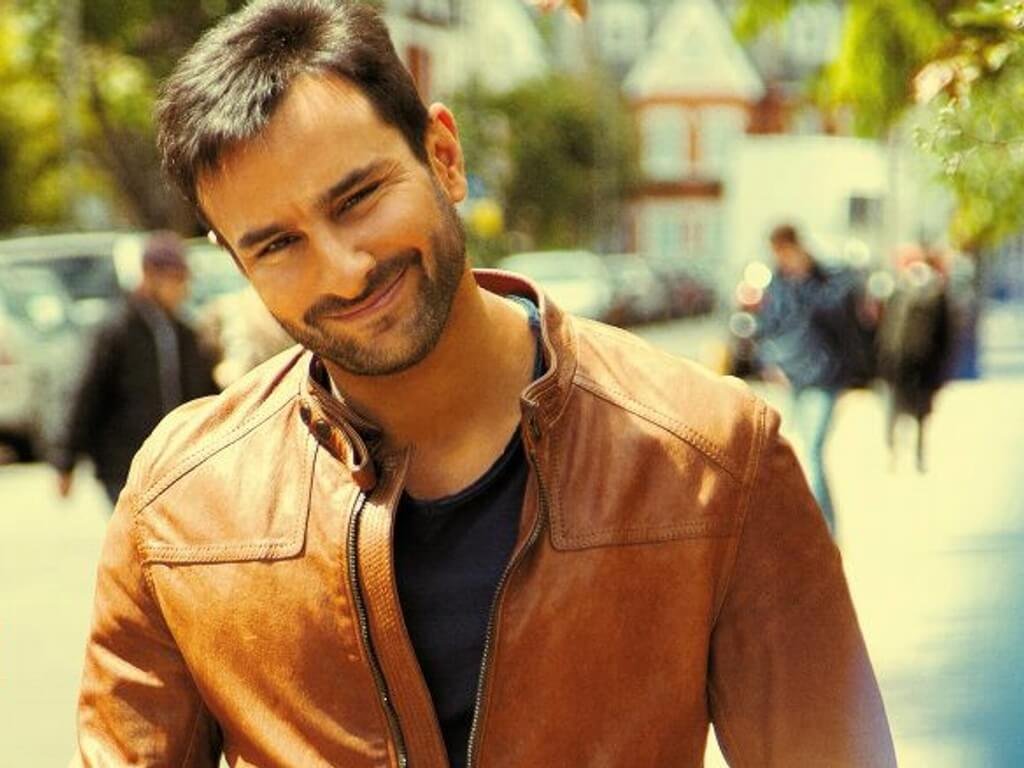 For all those out there in distress, awakening is finally here!
Here are 5 Saif Ali Khan movies that will make you believe that nothing and nobody is useless, till of course, you choose to do Humshakals, in which case you should just go and hibernate for a while till people forget you completely.
1. Kal Ho Na Ho (Lekin loser kabhi na ho)
Let's begin with one of his most loved performances, as Rohit Patel in Kal Ho Na Ho. This guy is nice, good looking, rich and lives in the middle of Manhattan, but he still isn't the man of your dreams. And just when you think, that's the space you don't want to be in, Rohit Patel turns his game around and charms the wits out of Preity Zinta. Too bad that he needed Aman's (SRK) help to do that, but then we'll cut him some slack, because no matter what, 'kal' did happen for him and not Aman! 6 din, ladki in, remember? 
Lesson learnt: If you think that being friend-zoned is the end, then think again!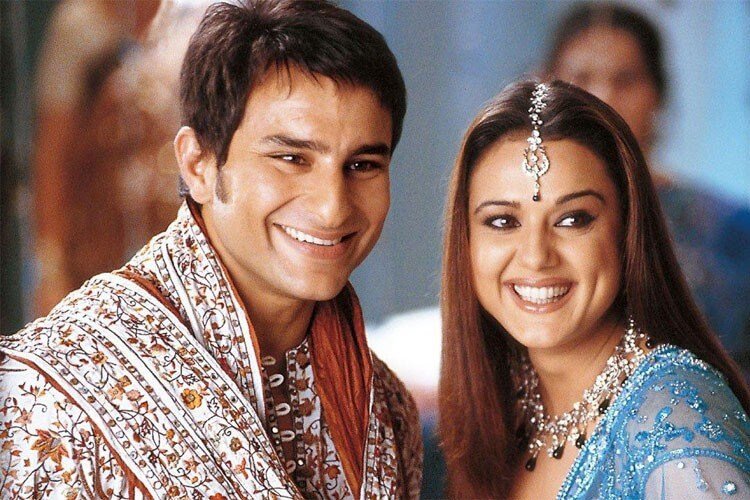 2. Hum Tum (Life lessons 101 from cartoons)  
In this movie, Saif was a carefree cartoonist and a self-proclaimed ladies' man who would go around flirting casually. He's that guy who isn't quite serious in life, and has no regrets about it. He is constantly ridiculed by Rani Mukherjee for his laid-back lifestyle and childish behavior. Then, once again, it all changes. Life hits him hard and he moves on from being miserable to becoming a winner, because that's just how Saif rolls!
Lesson learnt: You could be a cartoon, but in the end it doesn't even matter!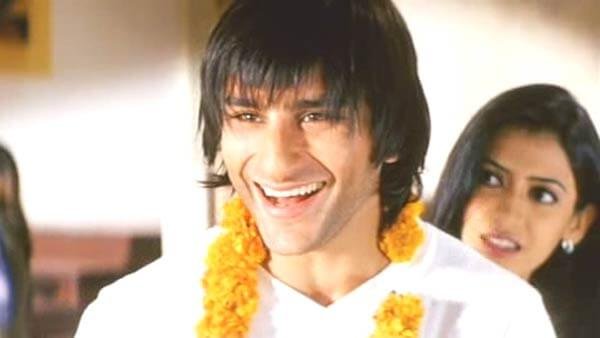 3. Salaam Namaste (Farewell Denial. Hello, Life!)
For all those players who refuse to believe that life is playing with them instead, you need to come back to reality. And, that's why we have Saif's Nick Arora in Salaam Namaste.
Nick doesn't give really care about anything, not even his responsibilities, which by the way involve impregnating his girlfriend, in this case. In my opinion, that's the worst kind of loser one can be, because running away from responsibilities ain't got nobody nothing, ever! But Saif being Saif, finally learns his lesson and sorts his life out like a mature adult.
Lesson learnt: Saif took responsibility. Be like Saif!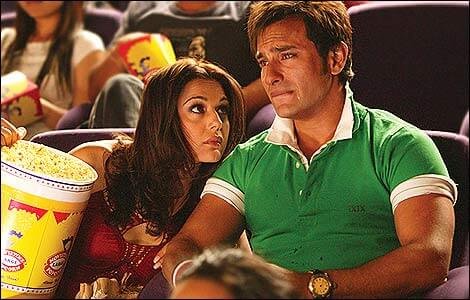 4. Dil Chahta Hai (Pyaar baar baar)   
This is for all those guys who feel trapped in their relationships, and every time that they try to step out of it, something horrible happens to them. In Sameer's (Saif character in DCH) case, he was literally slapped around by one girl and then, robbed by another one he met in Goa. But did he give up? No!
Even though it is his parents who get him to meet Pooja (the girl he eventually falls in love with), things do fall into place. They're imperfectly perfect for each other and our faith in love is restored!
Lesson learnt: Being a Joru ka Gulam will get you nowhere. Go ahead and find your one true love instead!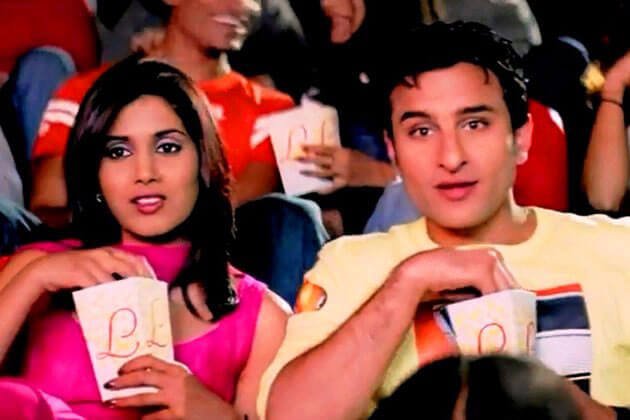 5. Ta Ra Rum Pum (Drive your way out of that shit hole)
Apart from Rani Mukherjee donning a weirdly creepy wig, Ta Ra Rum Pum was all about races! From actual car races to Saif's race with his own life, this movie was the pit-stop for motivation. His life begins in full acceleration and somewhere in the middle the tank runs out of fuel. That's the time Rani loses her wig and thankfully Saif's life becomes a smooth ride again. Sure, he worked towards it too, but we're convinced it was all thanks to Rani going back to her normal hair!
Lesson learnt: Don't get into a lot of car-racing word play. Just drive over the puddles that dot your road to happiness, even if that includes looking at someone having a bad hair day, everyday.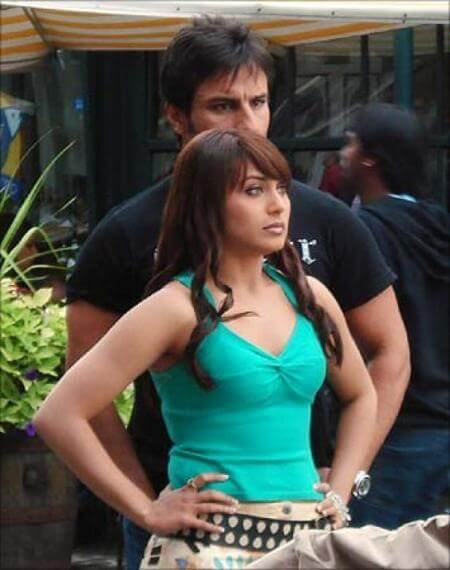 Now that you come to it, you'll realize that Saif has been egging us to move on, pretty much throughout his career. He's been telling us that hope is much more than just a four-letter word and that there's something better for everyone. 
We bet next time you watch these movies, you'll see a silver lining to the dark cloud too. 
Thanks for making the world a Saif-er and happier place, Saif!