Deepika Padukone looked fabulous at the Oscars, and that's what everyone is talking about. Of course, it reminded too many us of Om Shanti Om and her character from the film. And someone on Twitter made an edit from her Shanti Priya era and the all-black Oscars look, with the perfect BGM. But, they messed it up with the so-called 'compliment'.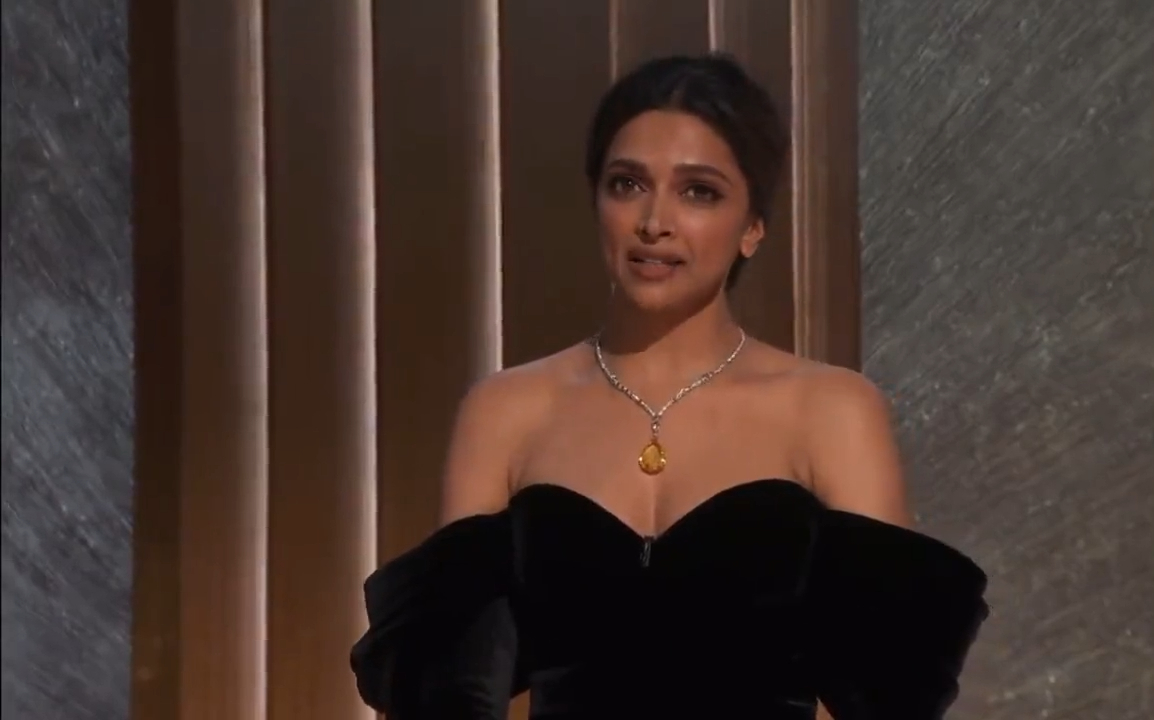 The Twitter user edited a video of Deepika Padukone at the Oscars with Ankhon Mein Teri playing in the background. The person who goes by the username, @somuchbolly, also captioned the post, mentioning how the actress has refused to age. And well, that's not a compliment. Also, it speaks volumes about our obsession with anti-ageing.
Ageing is literally a part of our lives, and there's no negative connotation to it. If anything, it means that you have more experiences in life. Which also goes for actors and actresses. Deepika Padukone has aged and grown, literally, as a person and as a professional – which is also why it fills us with a sense of pride when we see her represent India on such platforms.
So, why can't we just acknowledge that she or any other actress has aged? Even if that means that their bodies, style or appearances have changed. Of course, such ideas of 'not wanting to age' are associated with everyone, but mostly with actresses or women. And there's nothing remotely positive or healthy about it. We cannot stop it, and we shouldn't want to stop it.
Twitter mostly agrees that it's not a compliment.
Someone also mentioned that women do not look their best in 30s. And well, that's again the obsession with 'anti-ageing' speaking.
Let's just face it, we'll probably love her more in her 40s, 50s and so on. Clearly, age has nothing to do with that. So, why talk about it at all?