Every movie ending leaves us with too many questions – specifically when they're rom-coms or romantic dramas. We want more than just a 'happily ever after', we want to know everything that eventually led to the happy ending after the ending. This is also the case with Dilwale Dulhania Le Jayenge (DDLJ).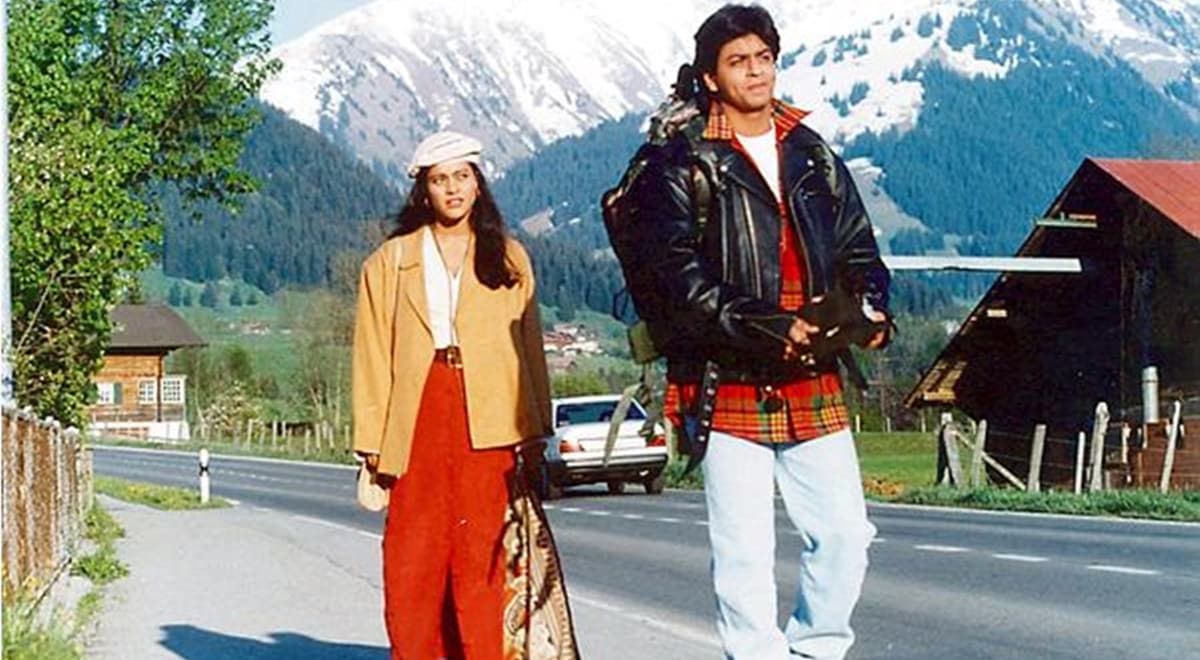 India's favourite romantic drama is still something that 'romantics' haven't moved on from. But re-watching the film time and again just leaves us with so many subsequent plot ideas. Of course, it's not possible to fit in characters' entire lives in a 2-hour film. So, we leave these things to our imagination. Like this Twitter user, who shared the aftermath of DDLJ from Simran's point-of-view.
She wrote that according to her, Raj and Simran flew back to London after they got married in India. After moving to London, they travelled a lot for the first year. Later, she completed her Master's in public policy. According to this POV, Simran also finally found the freedom that she was always seeking – from doing what she likes to being more of herself without having to be 'perfect'.
Apparently, Raj and Simran also became parents to twins, and it was by choice. The Twitter user added that Simran would've told Raj how his idea of flirting was not purely ethical, and he acknowledged that. According to this version of the story, Raj's dad found love as well, and got married again.
This alternate ending of sorts also talks about how Simran understands why her mother wanted her to elope with Raj. She never found the freedom that she wished for, and seeing Raj made her feel like her daughter's one chance to make her own choices for the rest of her life.
Twitter finds this wholesome.
This could really make up for a great sequel or a reboot.