Shah Rukh Khan is one of those people whom we can hear endlessly, everything he says is either poetic or very logical. And most times, the actor makes a lot of sense. But even celebrities like him encounter questions where it's not always easy to not have a reaction. And one of his old interviews is proof of it.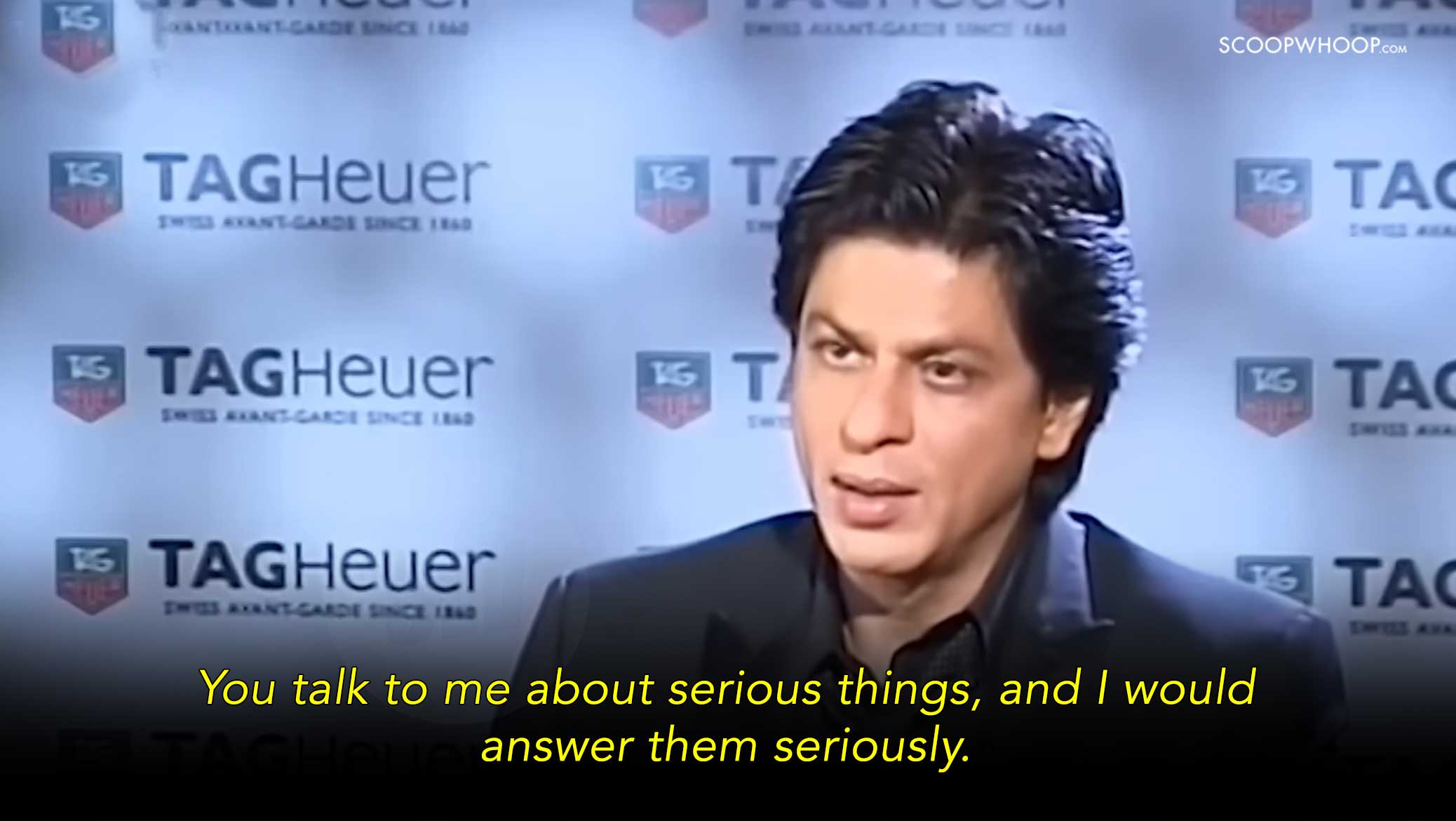 The interview starts with the journalist asking Shah Rukh Khan about why Bollywood actors and stars like him don't take a stand on important issues. She further draws a comparison with Hollywood celebrities who do talk about political and social issues in the world. SRK replies that he cares about everything that's happening in the country and the world – given that it affects everyone.
Like the journalist, he then draws a comparison between Indian and American journalism. According to him, American news channels do not attach entertainment to everything actors have to say.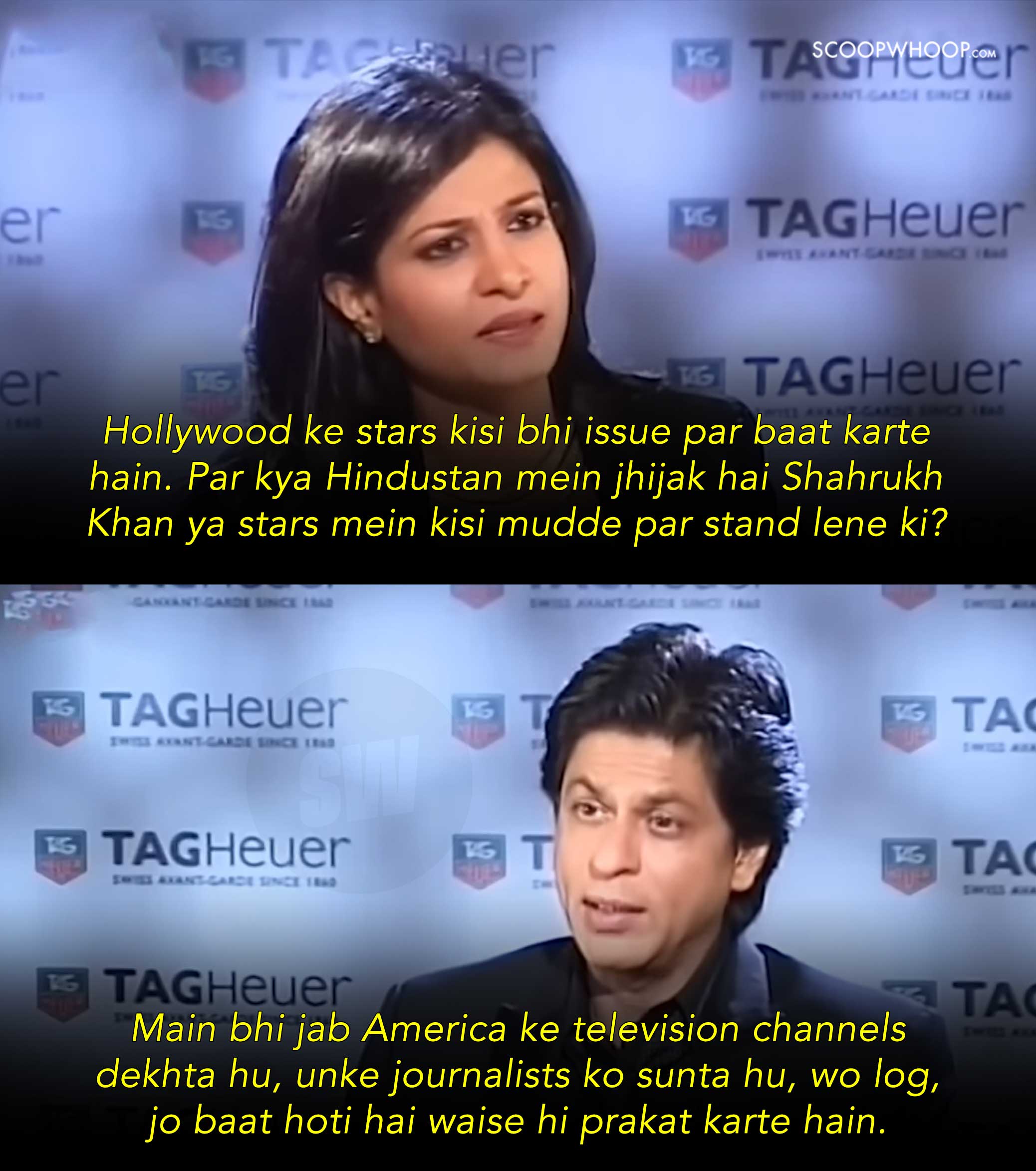 He adds that when actors and actresses do talk about important issues, it's centered around publicity. So things like "a song from Baazigar in the background" in his interviews takes away from the seriousness of important topics.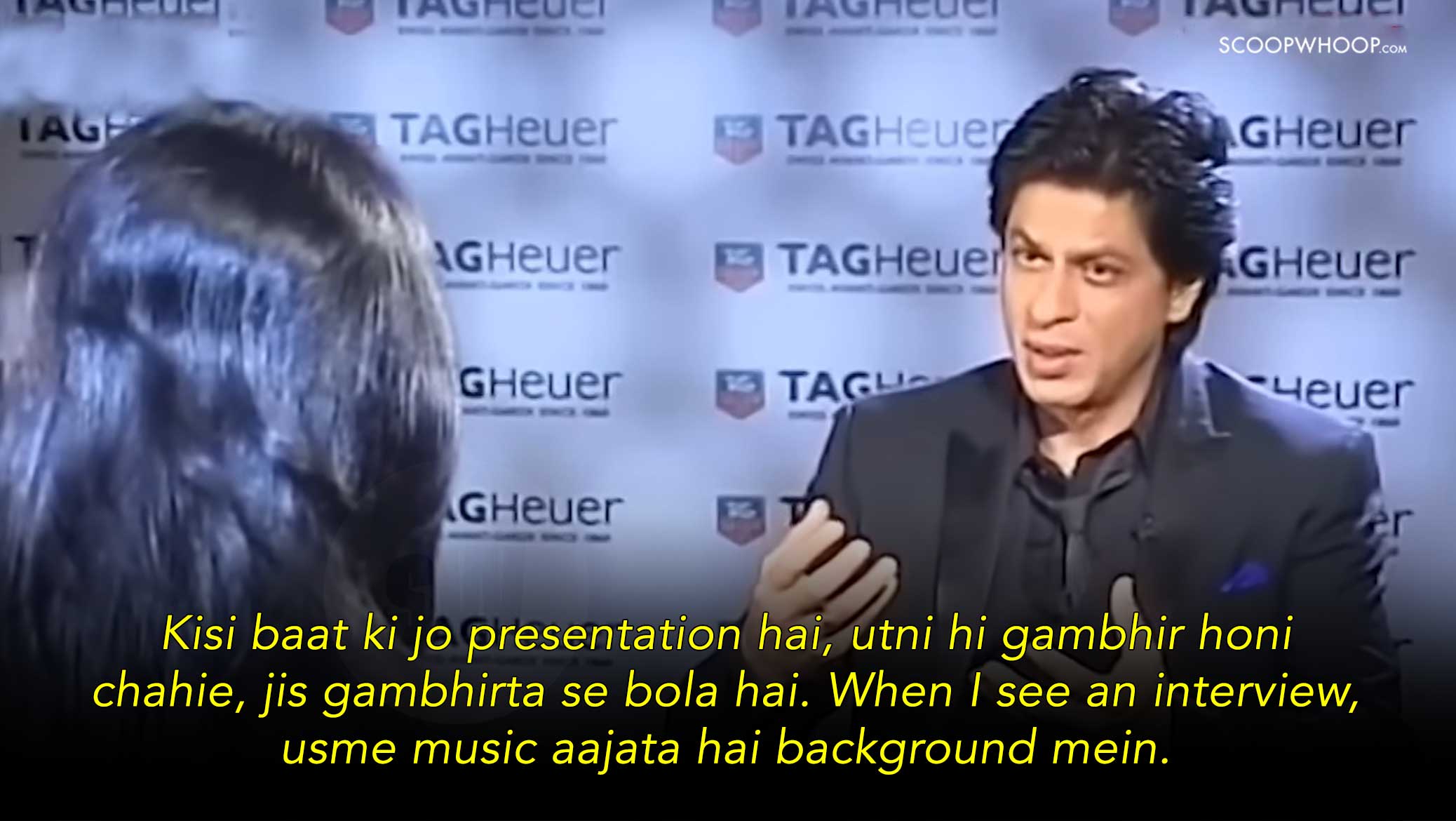 He also mentioned that the presentation of serious journalism isn't done seriously, and a lot of what actors say, is taken out of context. This not only points at the state of journalism in our country, but also our judgement associated with people in the film industry. We try and create material out of everything celebrities do, and that hardly gives them any chance to be real. So, taking a stand isn't an option either.
This interview also fits in perfectly in today's scenario. And it's time we give artists a chance to have opinions, and when they do, we hold them accountable for it.