Today, let's get you detoxified from the Pathaan wave and travel to a parallel universe. A universe where Shah Rukh Khan, the 'King of Romance', has signed a love story film with Hollywood actress Anne Hathaway. Now, let's return to the reality where SRK romancing Anne Hathaway is merely a manifestation.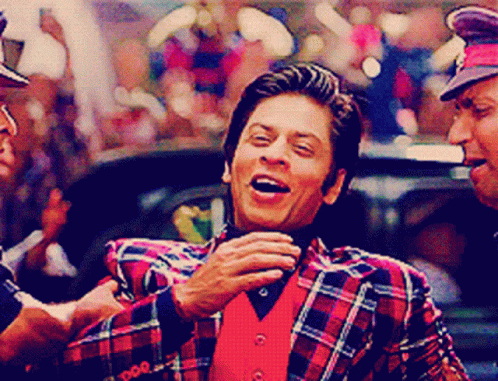 A synopsis of this imaginary project featuring these two stars has caught our attention on Twitter. It is definitely up to you how you wanna visualise their pairing, however, there is no harm in going through the idea that has already been suggested.
A Twitter user, @anandi010, posted photos of Anne Hathaway and Shah Rukh Khan and imagined the plot of the story. She manifested that their characters are having conversations in 'Indian-American English' while sitting on a green bench in Nainital. "Looking at the jheel. Discussing groceries, calling the plumber, picking up their daughter after school," an excerpt from the tweet reads.
Here's the post in discussion:
Netizens are divided over this manifestation of SRK romancing Anne Hathaway:
While some Twitter users are "sold" with this idea, a few of them have been feeling otherwise.
For the unversed, Anne Hathaway is known for films like The Princess Diaries and The Devil Wears Prada.
Hmmm! Would you want them together in a movie? Yeah, well. Please make it happen.