Shweta Bachchan, a columnist, entrepreneur and the daughter of legendary actor Amitabh Bachchan, says she began her career as a kindergarten teacher earning ₹3000 per month. She recently talked about her initial career days in her daughter, Navya Naveli Nanda's popular podcast 'What The Hell Navya', along with her mother, Jaya Bachchan.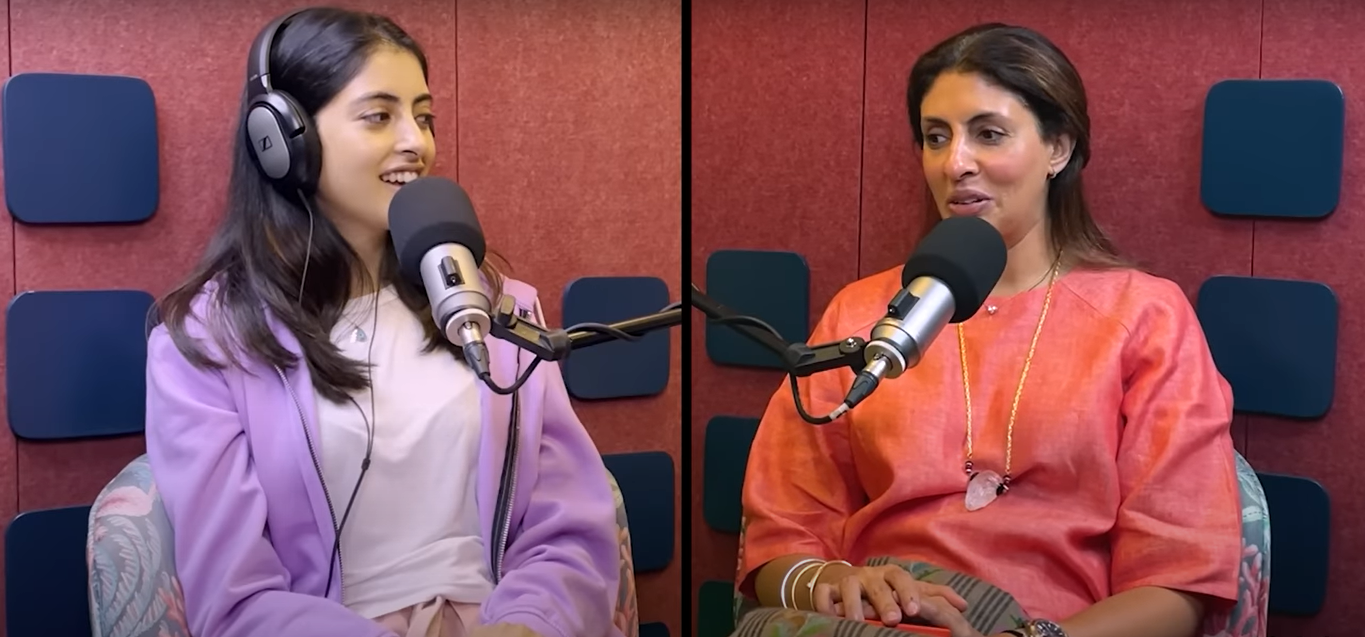 In the conversation with her daughter and her mother, Shweta spoke about her life in Delhi after marriage to businessman Nikhil Nanda. She said she struggled to manage her finances and pinned her lack of aptitude in finance on her mother, Jaya.
Shweta said, "I was never educated on all this (managing finances). Then when I got married and was in Delhi, I had a job as an assistant teacher in a kindergarten, Learning Tree. There I got a salary, I think it was ₹3000 a month. I put it in a bank…" reports NDTV.
Her statement hasn't really gone well with the Twitter audience. She's getting called out for her 'struggle' as a daughter of the Bachchan empire.
In the podcast, Shweta also shared that she used to borrow money from her brother, Abhishek Bachchan, during school and college days. She said her relationship with money is really bad.