If you're wondering about what the headline is telling you, well you're not alone. So are we. Having seen some really weird things on Sasural Simar Ka  (and Indian television in general), we thought that nothing will surprise us now. I guess we were wrong.
In a bid to outdo the other shows, the writers of Sasural Simar Ka  have now brought out the big guns. Simar is all set to give birth to the Devil and we're not sure how we feel about this. Well, we're pretty excited about the beautiful diversity we'll see on Indian television now with Gods and Devils getting equal screen-time. But on the other hand, We'll have to increase our alcohol intake if we are to watch the show.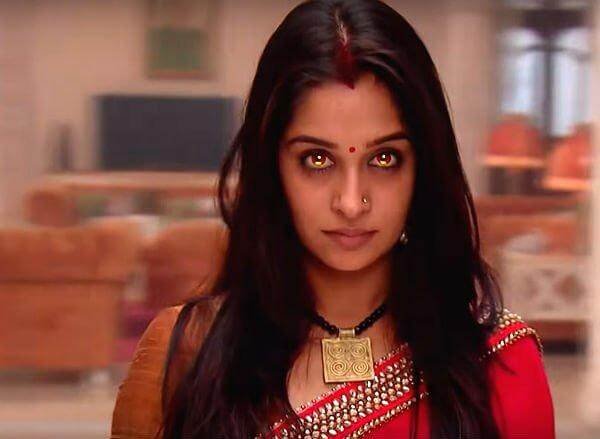 After gaining back her human form, Simar has killed the evil yogi brought balance to the universe again. Now the antagonist, Kamya wants Simar to carry a devil in her womb. This'll happen when our beloved Mataji will perform havan  for the dead yogi who cursed Simar and turned her into a fly. During this havan, Simar will get impregnated by the devil. 
We don't know how that works. Honestly, we don't know how anything works anymore. Is that how you get impregnated by the Devil? It'll be great if the writers of the famous show come up with a helpful guide to how all of this works.
It'll be nice if someone helps us find the contact details of the dealer who supplies you-know-what to the creative team of the show.