Accidents are quite common on film sets, especially if the movie contains intense action or fight sequences. While mostly crew members are susceptible to injuries, sometimes actors also fall prey to them while filming the scenes.
Tamil actor Vishal, who is currently shooting for his upcoming film, Mark Antony, had a narrow escape by 'few inches' on the set. Its video will raise your goosebumps.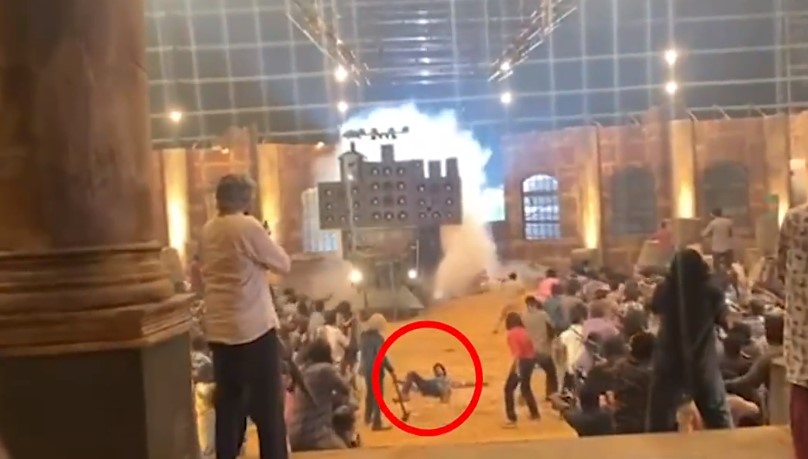 Actor Vishal (@VishalKOfficial) shared the clip on Twitter in which he can be seen filming an intense action sequence on the floor along with a large group of people around. Meanwhile, a prop lorry (truck) enters the frame and goes in the wrong direction while losing its control. Crew members reach Vishal on time and move him from the spot safely.
"Just missed my life in a matter of a few seconds and a few inches, Thanks to the Almighty. Numb to this incident back on my feet and back to shoot, GB," the actor tweeted.
Watch the video here:
Vishal's production house, Vishal Film Factory took to Instagram to share that the accident happened due to a technical issue and fortunately, no one was injured during the moment. "All are safe and shooting will resume soon," an excerpt from the post reads.
Here's how netizens are reacting to this scary moment:
Directed by Adhik Ravichandran, Mark Antony also stars SJ Surya, Ritu Varma, and Abhinaya.