There was a point when Kangana Ranaut believed social media was a place for 'vella people'. Then she became a part of the tribe, and to put a metaphor on it, the 'mighty' have well and truly fallen.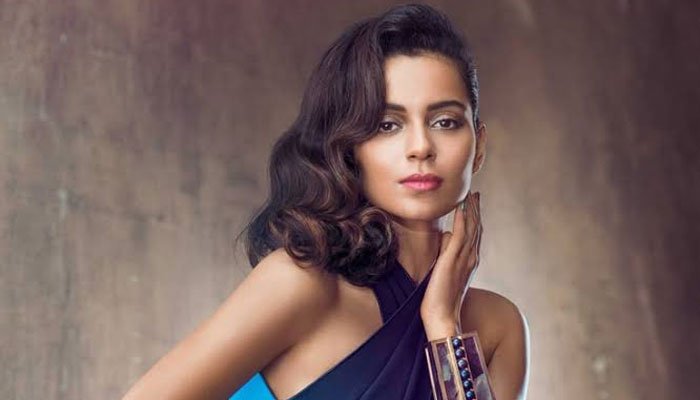 Here's a look at some of the most controversial (and non-sensical) tweets made by Kangana Ranaut and her team on social media: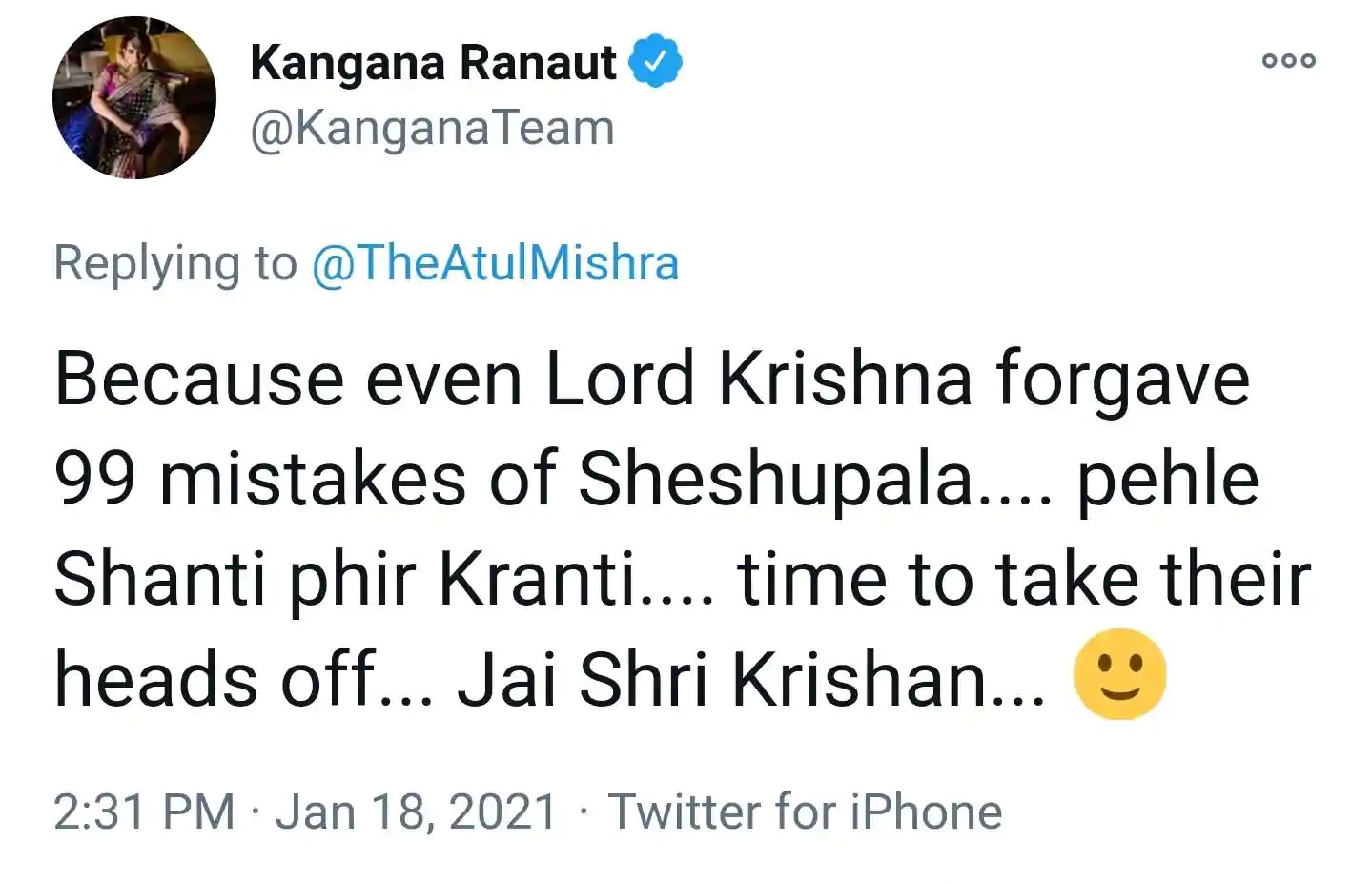 She even went on to defend the tweet by referring to people who 'offended' Hindu sentiments as insects, before deleting the tweet. 

2. When she failed to understand why housework should be a salaried profession, instead, asking people to "surrender" to a woman's love. If only surrendering paid the bills! 
3. In yet another deleted tweet, Kangana misidentified an elderly female farmer protesting against farm laws as the famous Shaheen Bagh Dadi and insulted both the women by stating that such protestors were available on hire.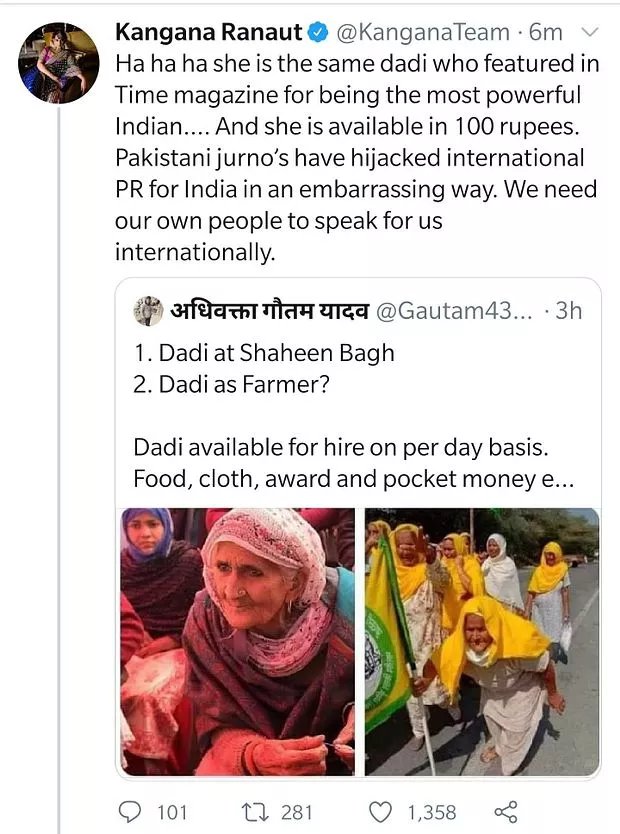 4. Kangana, who actually portrayed a person battling mental health issues in one of her films, stated that depression is a 'consequence of drug abuse'. Of course, she is wrong. Not like that has stopped her ever. 
5. When she openly harassed and body-shamed an illustrator, who was minding her own business. 
6. When she compared her house in Mumbai being demolished by the BMC to getting raped.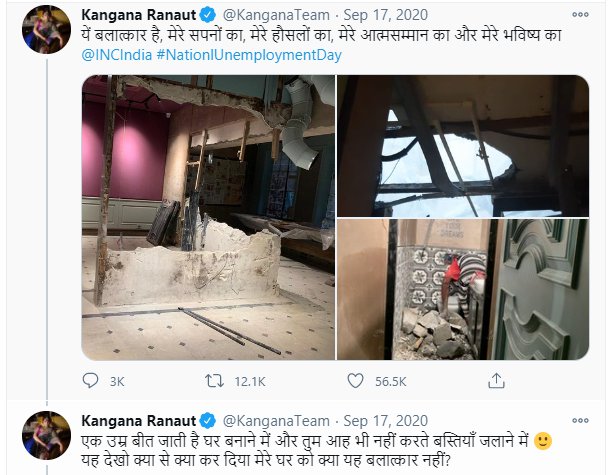 Repeat after me everyone, rape, and rape alone, is like rape. Rape is a heinous act and we need to stop comparing incidents, no matter how traumatic, to it. 
7. When she asked celebrities Ranveer Singh, Ranbir Kapoor, Ayan Mukerji, and Vicky Kaushik to give blood samples for a drug test, for a party conducted months ago. Because moral policing (and typos) apparently affect more people than we realize. 
9. When she referred to protesting farmers as 'terrorists'. She also used the same terms for Shaheen Bagh protestors, who were protesting against CAA. 
10. When she attacked a female police officer through casteist remarks that also attacked the reservation system. 
11. When she praised Kamala Harris, and in the same tweet, insulted Joe Biden. Ageist much?
12. When she, once again, misstated the reasons for depression and attacked a non-conventional family system, while attacking, without provocation might I add, Aamir Khan's 16-year-old daughter Ira. 
Though we could think of a few other movies!
15. When she compared herself to Meryl Streep, and then defended her point by asking if Meryl Stree had won any Padma Shri.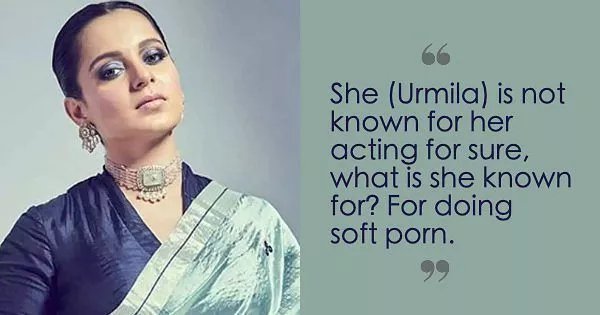 Now, if only Twitter had a policy for offensive tweets!