It's no news that Leonardo DiCaprio dates young. It shouldn't have been anybody's business but that age gap is SO HUGE that people just can't fathom it. All of his girlfriends to date have been less than 25 years of age. It's rumoured that he is currently dating Eden Polani, a model who is just 19! NINETEEN! TEEN!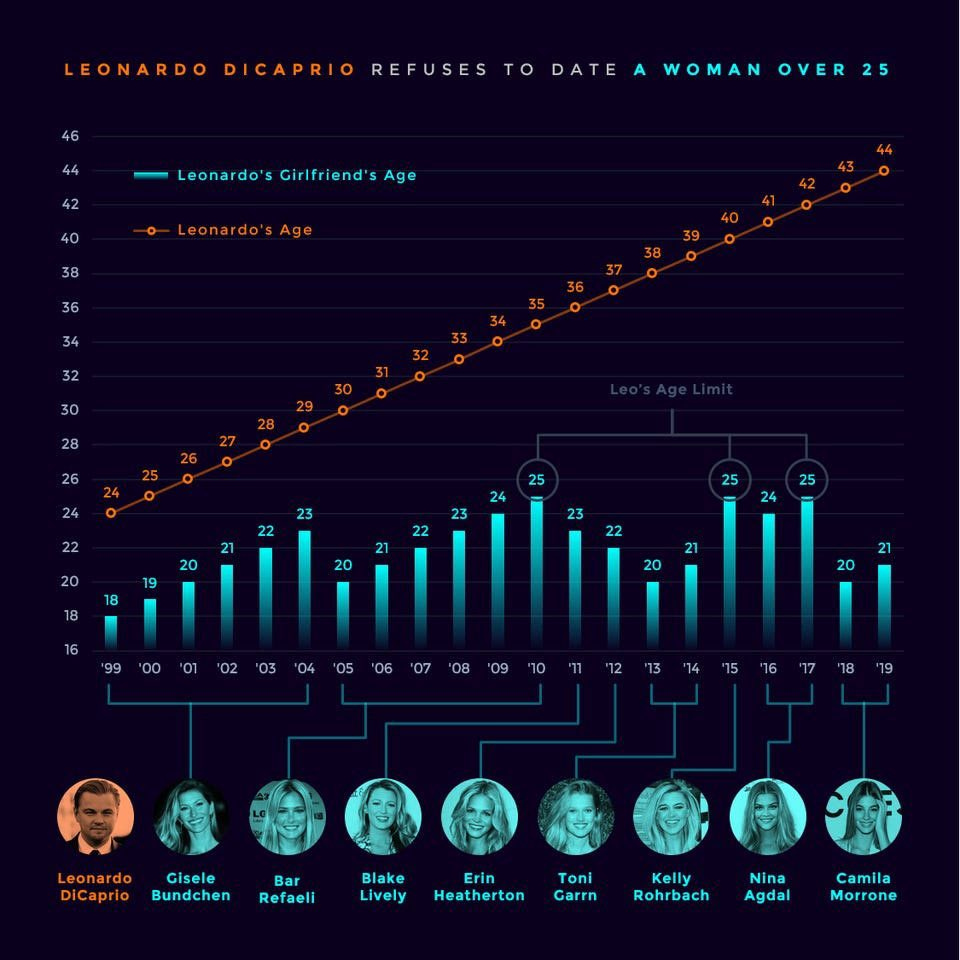 This chart showcasing Leo and his girlfriends is four years old and yet stands true. I just hope it doesn't get older than one of his future girlfriends. Here's how people are reacting to their age gap.





Leonardo DiCaprio's girlfriend wasn't even born when Titanic was released, let that sink in.