Friends are that constant and unflinching support system that make life bearable, days better, and if nothing else, then they are at least there for you. This essential bond is obviously reflected in Bollywood as well. But not always do they portray a healthy friendship. Some times, they get just as toxic as Delhi's air.
We are going to debunk your favourite characters from Bollywood, who were basically very shitty friends.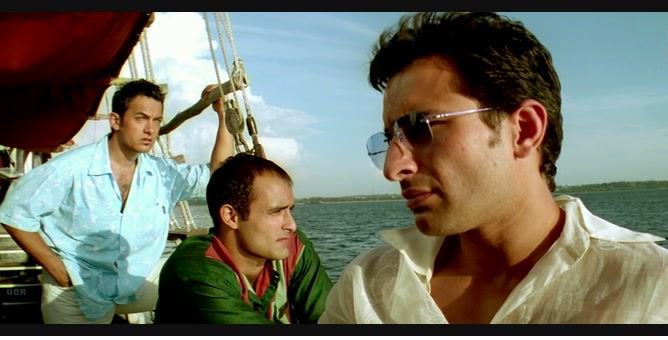 1. When Naina from Kal Ho Naa Ho constantly cracked fat jokes about her best friend, Sweetu.
In this one particular scene when Naina and Sweetu are chilling together, our grumpy protagonist cracks back-to-back fat jokes about her friend. 
2. After literally telling her friend that no one will love her if she continued to be fat, Naina went on to say if someone likes her then he must be 'blind'. 
Wow, Naina.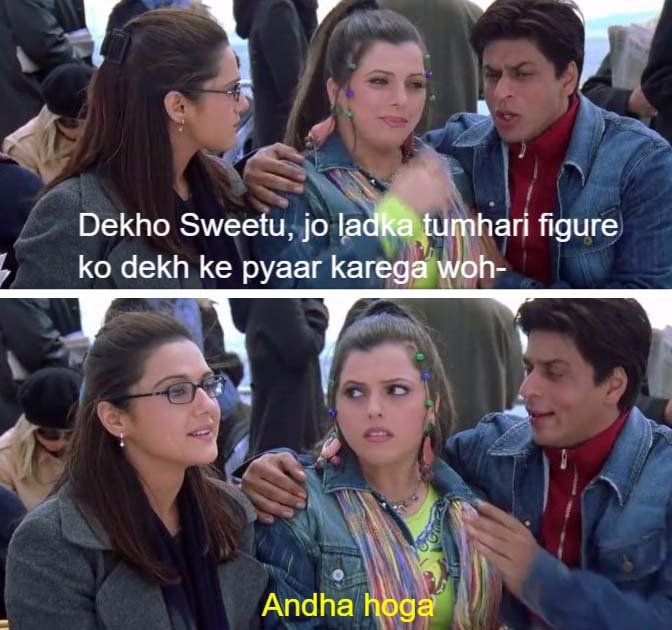 Naina seriously has no chill. When the duo is discussing Sweetu's dating profile, Naina cracks yet another joke that fat shames her bestie.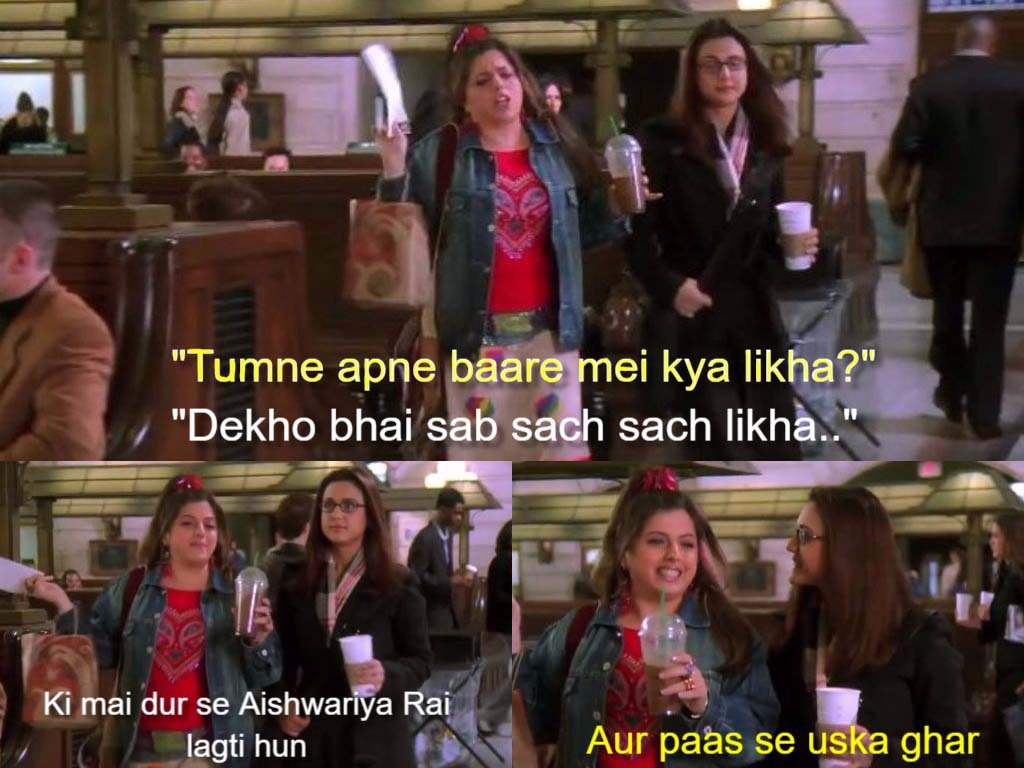 Sweetu, you deserve better.
3. When Poo from Kabhi Khushi Kabhi Gham was being a desi Mean Girl to her friends.
Her friends legit pulled up to pick her up. They complimented her whole-heartedly. But what do they get? A 'whatever' with a fake reciprocal compliment? Poo's friends should ditch her and form a better clique.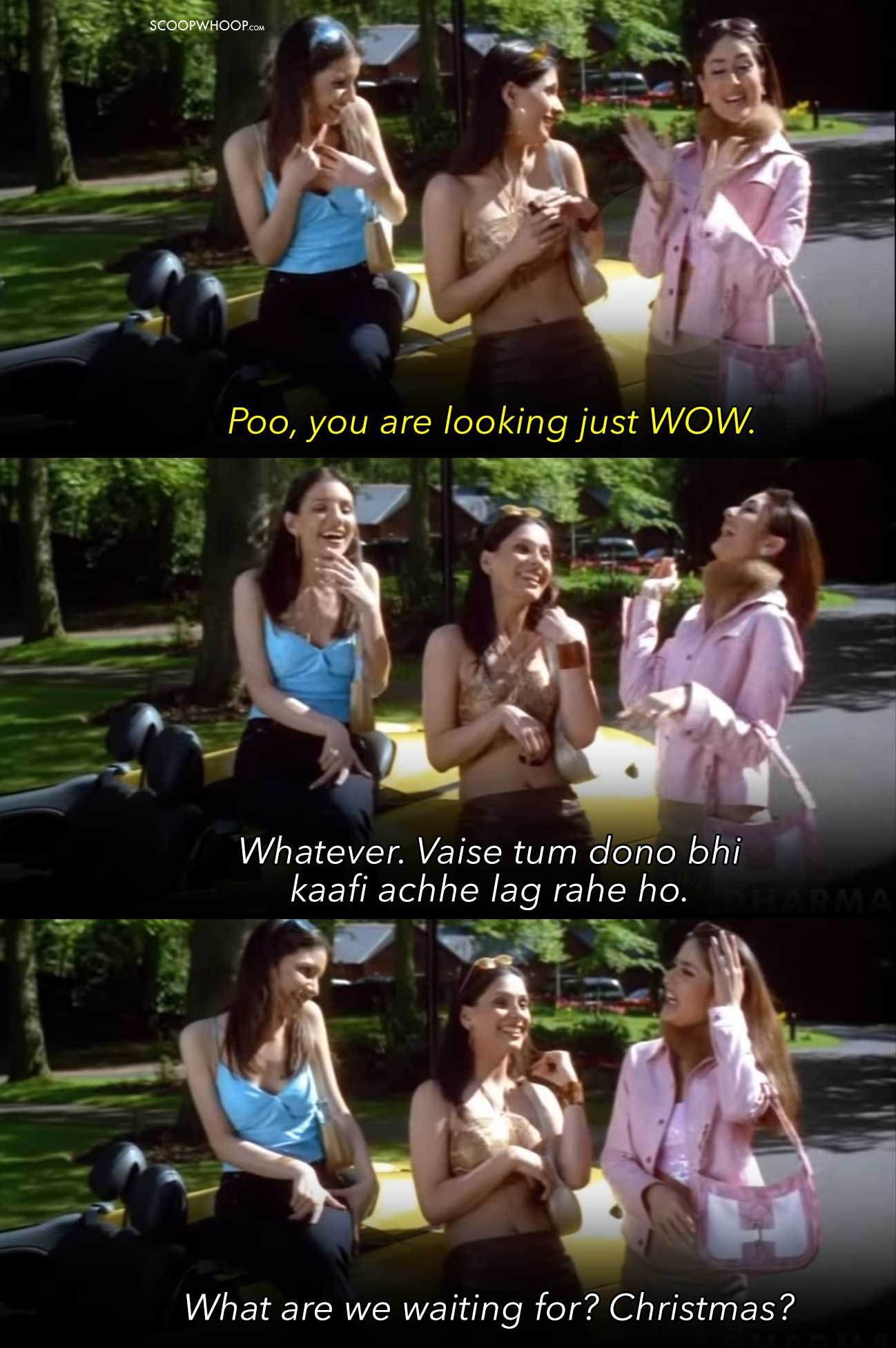 4. When Sonia from Kaho Naa… Pyaar Hai did not even invite Neeta to her engagement, with a guy that SHE introduced her to!
Neeta from KNPH tolerated Sonia's theatrics, introduced her to her future husband and what not. What did Sonia do? Woman did not invite her own cousin to her wedding. Side note, we all 'need-a' Neeta in our lives.
As much as I love KNPH, it makes me livid that despite all her support, SONIYA 'I-ONLY-DATE-DUDES-THAT-LOOK-THE-SAME' SAXENA decided not to invite Neeta to her engagement. Matlab she introduced you to your man, have some fucking respect! pic.twitter.com/FoNDoiL13y

— Jackie J. Thakkar (@Juvenile_Jack) June 25, 2019
5. When Bunny from Yeh Jawaani Hai Deewani did not even tell his friends that he is moving away for further studies.
Yes, Bunny landed pretty cool opportunities in his career. Yes, his friends should be happy for him. But how will they be, if they have no idea what's up with him? Aditya Roy Kapur AKA Avi was in the middle of fantasising about his bachelor pad with Bunny, when he left for further studies. He also did not bother to stay in touch with them. Salt on wound, I tell ya.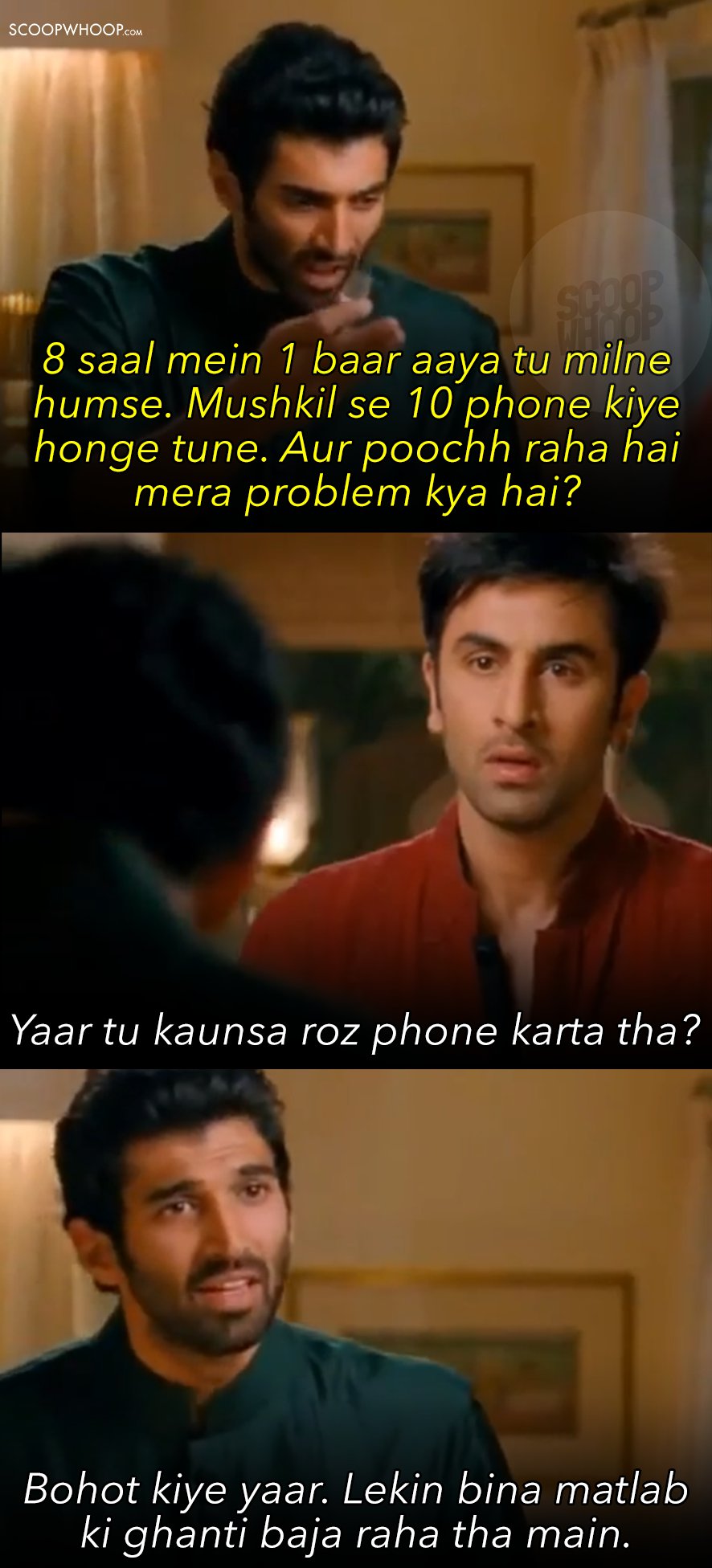 6. When Rahul from Kuch Kuch Hota Hai started laughing at her best friend, Anjali, along with everyone else.
Anjali, played by Kajol, undergoes a makeover to 'look like Tina'. Excited, as she heads to her gang to show her new look, everyone starts laughing at her, including Rahul. Whatever happened to being friends and having each other's back?
7. When Ayaan from Ae Dil Hai Mushkil tried to make out with Alizeh after she had specifically told him a million times that she's not into him.
It's a pretty established fact that Ranbir's character from ADHM was an entitled jerk. Even after Alizeh continuously says no to his advances, he just can't seem to accept the fact that she thinks of him as a friend only.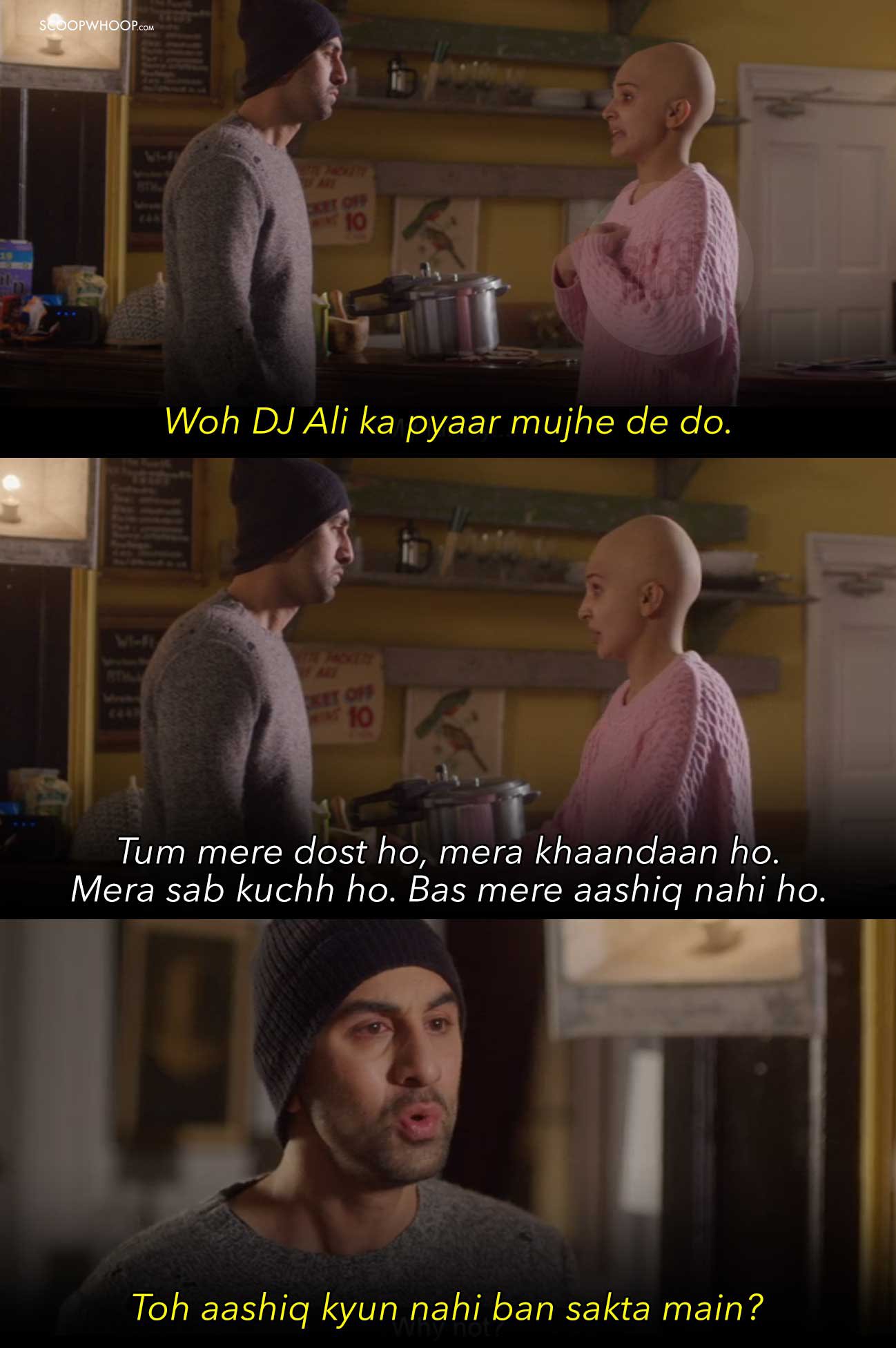 8. When Akash from Dil Chahta Hai broke up Sameer and his girlfriend just because he believed she's bossy.
Aamir's character, Akash, constantly riles up Saif Ali Khan AKA Sameer to 'be a man'. And when his girlfriend calls to check on him, in sync with his habit of playing pranks, he messes up Sameer's relationship.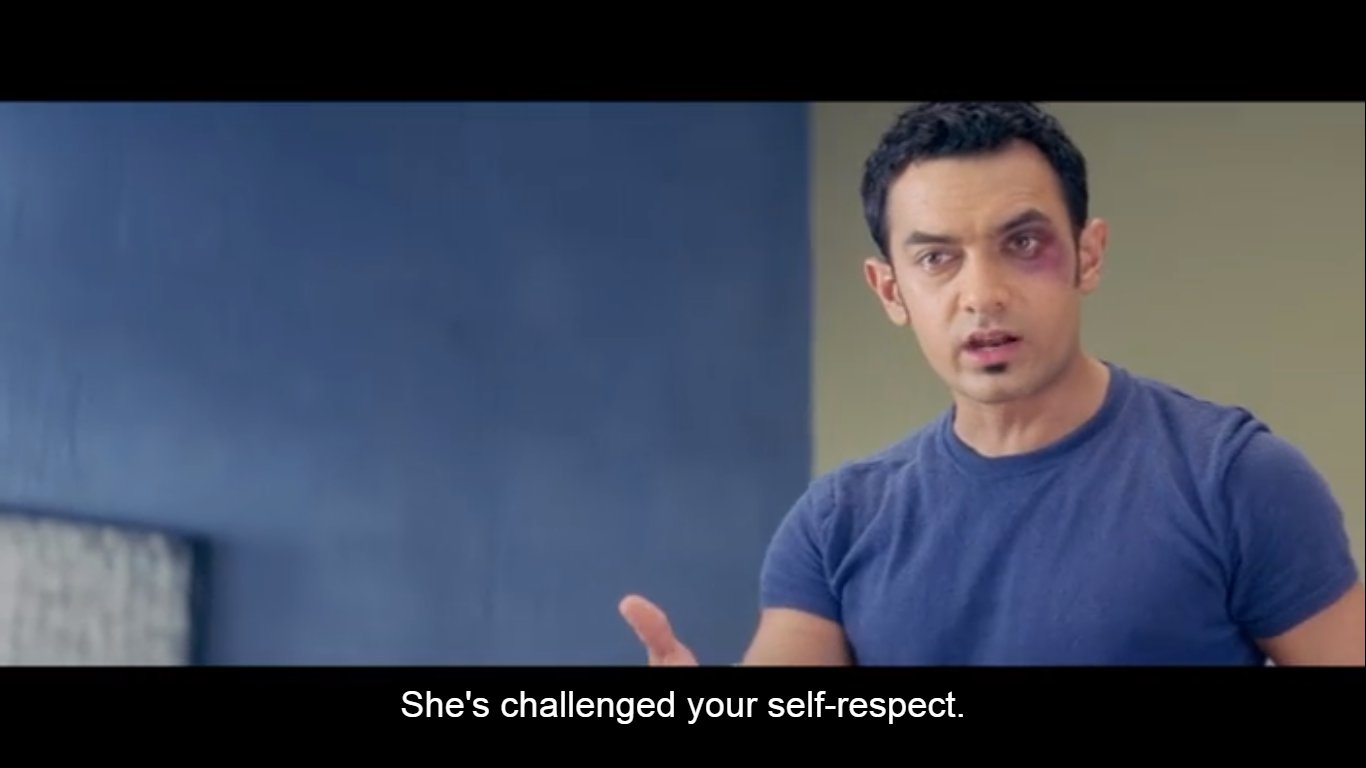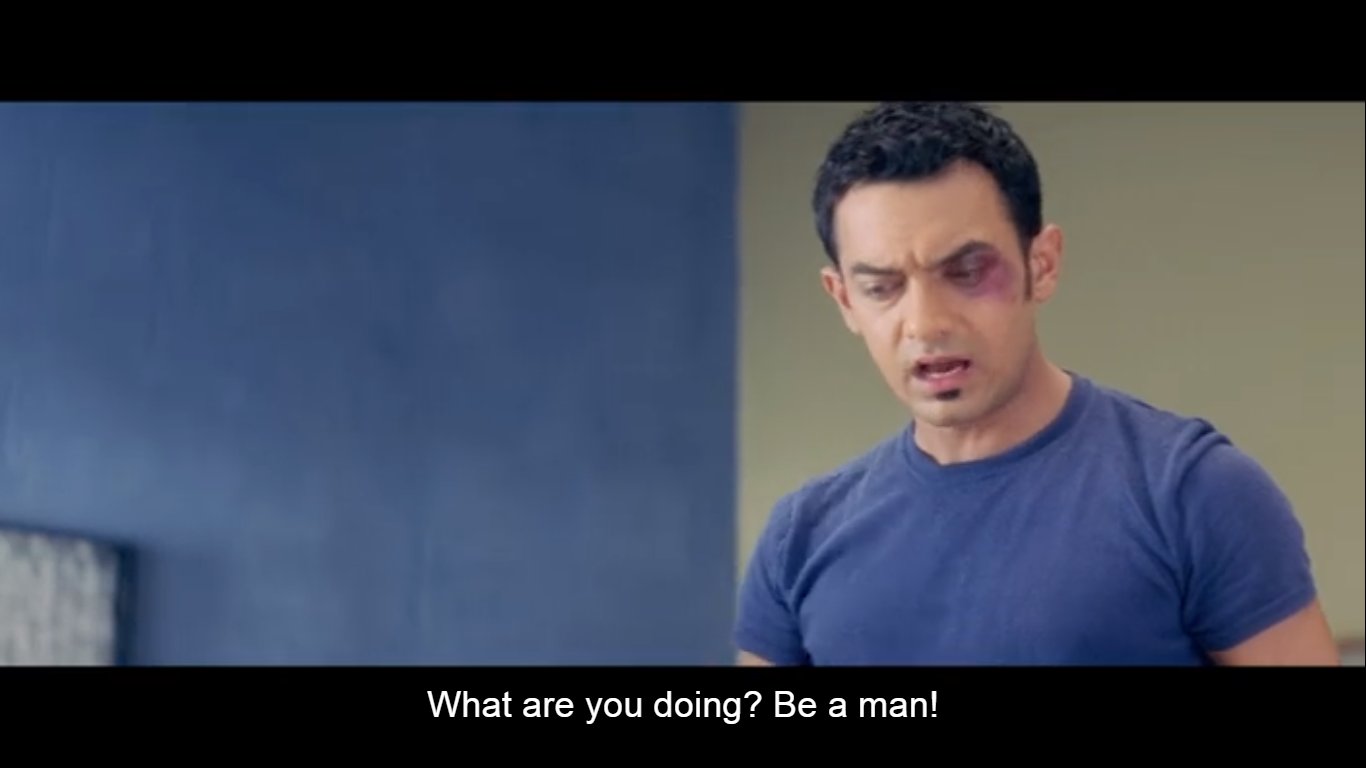 9. When Akash did not only not understand Sid's love for Tara but also imposed a derogatory intention on his feelings.
When Akshaye Khanna's character, Sid, fell in love with an older woman, played by Dimple Kapadia, Akash was the opposite of supportive.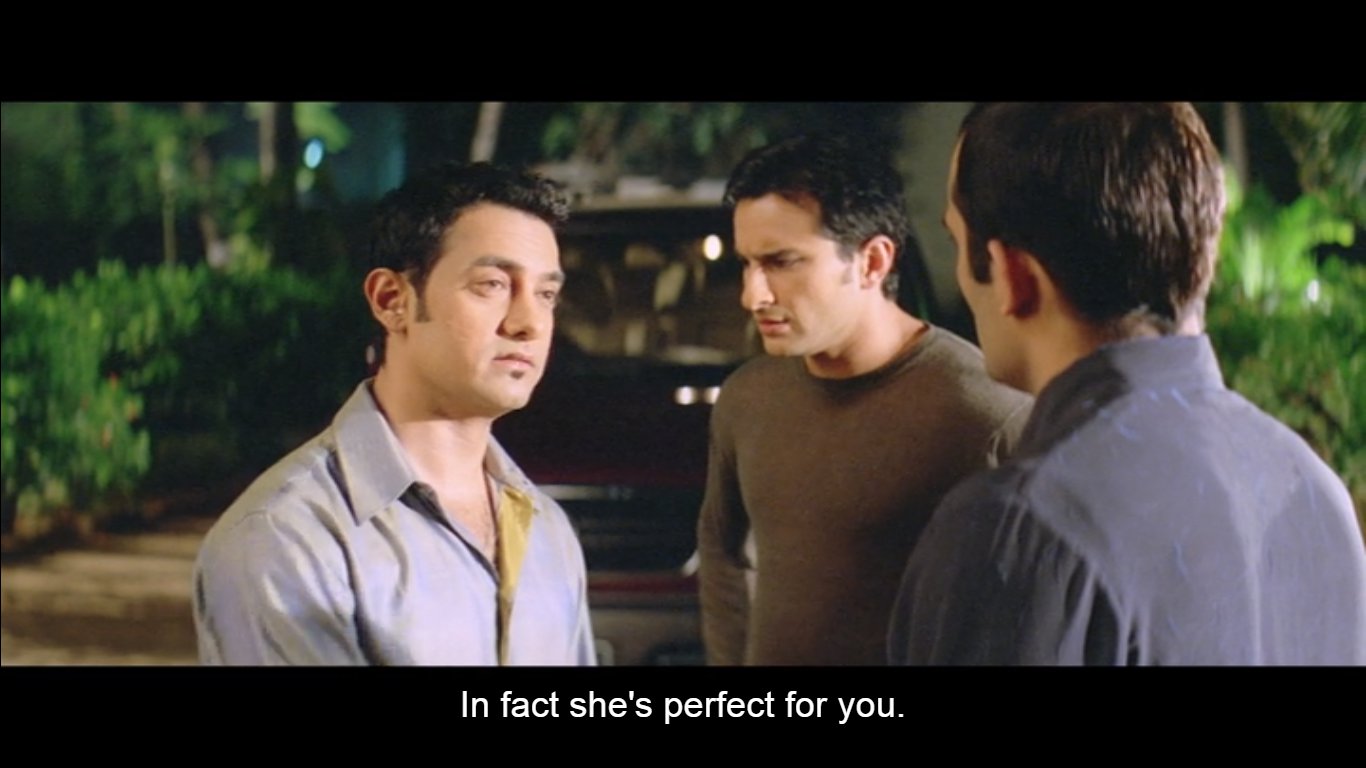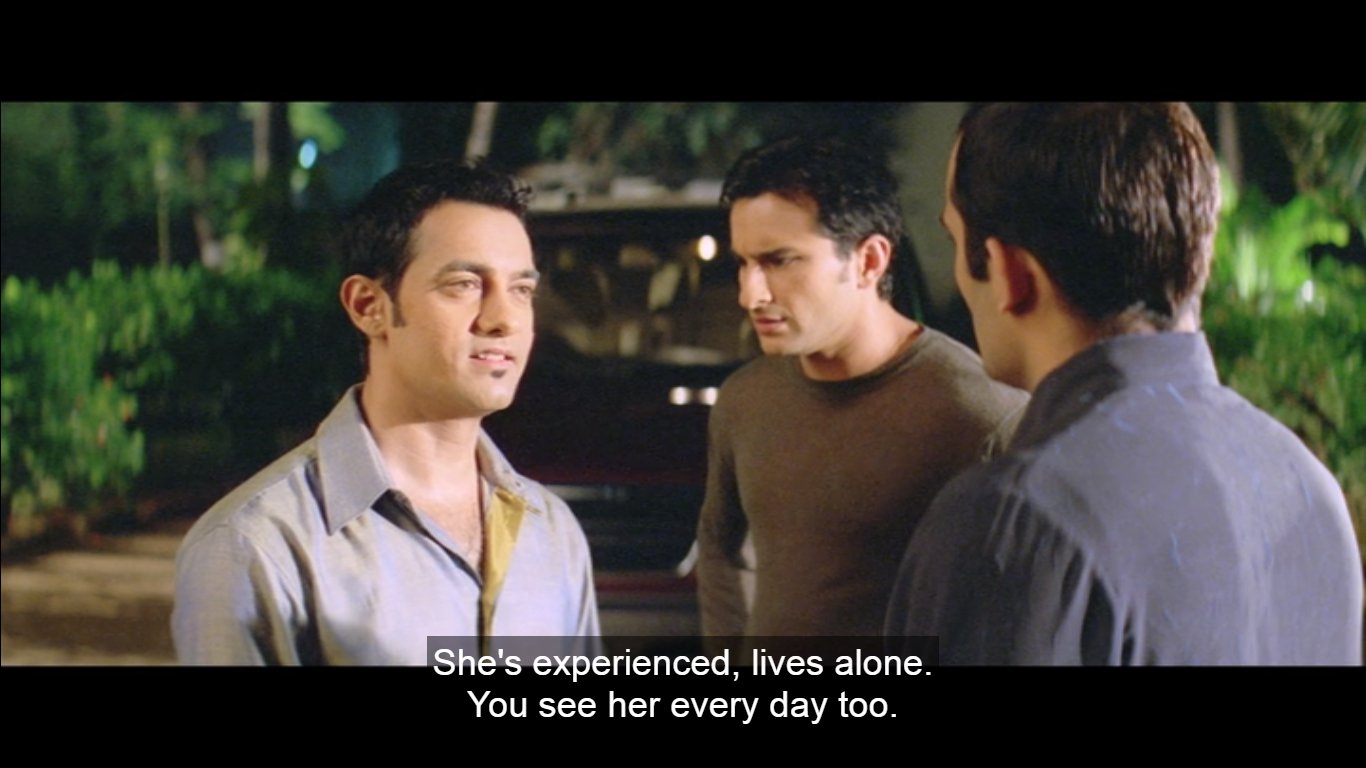 10. When Rajiv from Ishq Vishq fought with his best friend, Mambo, thinking that he was hooking up with his ex, Payal.
The film was messed up in its own way. They showed Payal is more worthy of Rajiv than Alisha, because she doesn't wear 'revealing clothes'. Then you have Mambo's sexualisation of Rajiv's maid. Amid all this, it's also pretty obvious that Rajiv was a shitty friend. He fights with Mambo when he is there for Payal.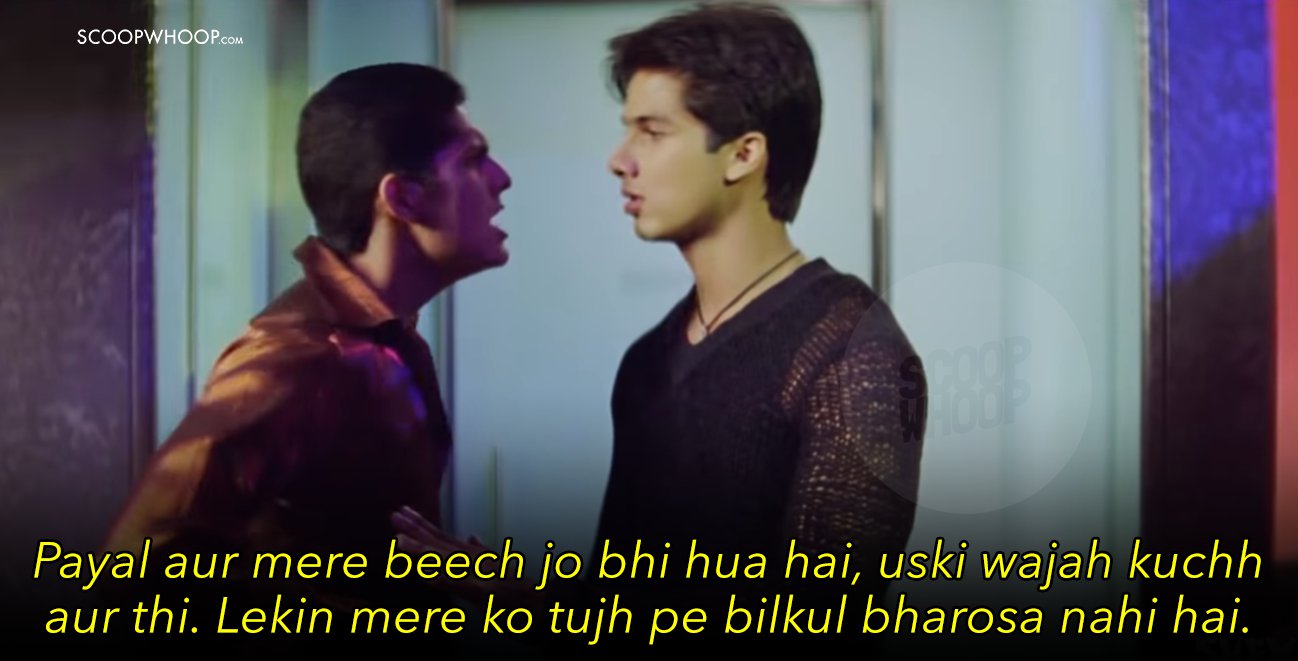 When you have friends like these, who needs enemies?