Common people look up to celebs for inspiration and encouragement with respect to a particular issue or event. Their actions influence us to a great extent. But at times, their actions are such that it doesn't even matter. It might seem that they are taking a stand for/against something but actually no.
Here's a few instances when celebs did the bare minimum and thought it would be enough to raise their voice.
1. At an event, Akshay Kumar walked a treadmill for more than 21 kilometres because he wanted to understand the plight of women in rural areas who have to travel long distances to fetch water.
The actor was called out for trivialising the situation.
2. Celebrities including Kareena Kapoor, Sonam Kapoor, Huma Qureshi and Baadshah held placards to express their grief and sorrow over the Kathua rape case.
These celebs were called out by netizens for their showpiece activism.
3. From Aamir Khan and Alia Bhatt to Ayushmann Khurrana, Deepika Padukone and Rajkummar Rao, a lot of celebs shared their photos with sanitary napkins as part of the #PadManChallenge to fight the taboo around menstruation.
It came up around the time when the movie Padman released and people weren't quite happy with their gesture.
4. Hema Malini left the accident site after her speeding Mercedes hit a Maruti Alto without reaching out to the victims of the accident. Later, she issued a statement expressing "deep sorrow" over the victim's death.
I can realise the hard time the family is facing after her death. I pray to god to give them strength to bear this loss.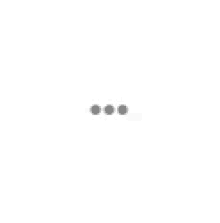 5. Priyanka Chopra announced that she was going to be a part of a reality TV show 'The Activist,' that will pit six activists against each other to 'bring attention to the people behind the ideas and highlight the actions and impact of the causes they support tirelessly'.
6. Hema Malini posed with a sickle and shared several other pictures where she could be seen interacting with women farmers, working on the fields and cutting the crop for Lok Sabha election campaign.
People trolled her for all the drama.
7. Akshay Kumar shared a video on Twitter to speak in defence of Bollywood after Sushant Singh Rajput's death when the drug nexus was being investigated.
8. Deepika Padukone asked influencer and make-up artist Faby to recreate her "three favourite looks" from Deepika's films. One even included her look from Chhapaak.
People called out the actor for trivialising the trauma of an acid attack survivor by categorising the part as a mere ''look'' and even questioned her intention behind participating in the challenge.
9. Amitabh Bachchan wrote a public letter to his granddaughter reminding her to not let the length of her skirt dictate people's behaviour just at the time his movie Pink was ready for release.
Addressing the letter to each and every girl, he wrote:
Don't live in the shadows of people's judgement. Make your own choices in the light of your own wisdom. Don't let anyone make you believe that the length of your skirt is a measure of your character.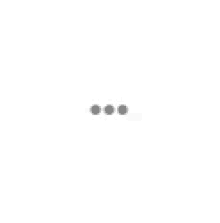 Netizens called him out for writing the open letter just in right time to promote his upcoming film.
10. Celebs like Disha Patani, Kareena Kapoor Khan, Sara Ali Khan and Sonam Kapoor were quick to post about the Black Lives Matter protests in the US while they openly promoted colourism in India.
Did we miss someone? Tell us in the comments below.