On November 29, India woke up to the tragic news of yet another gang-rape case making headlines. People from across began expressed outrage over the rape of the 26-year-old Hyderabad veterinary doctor who was raped and burned to death.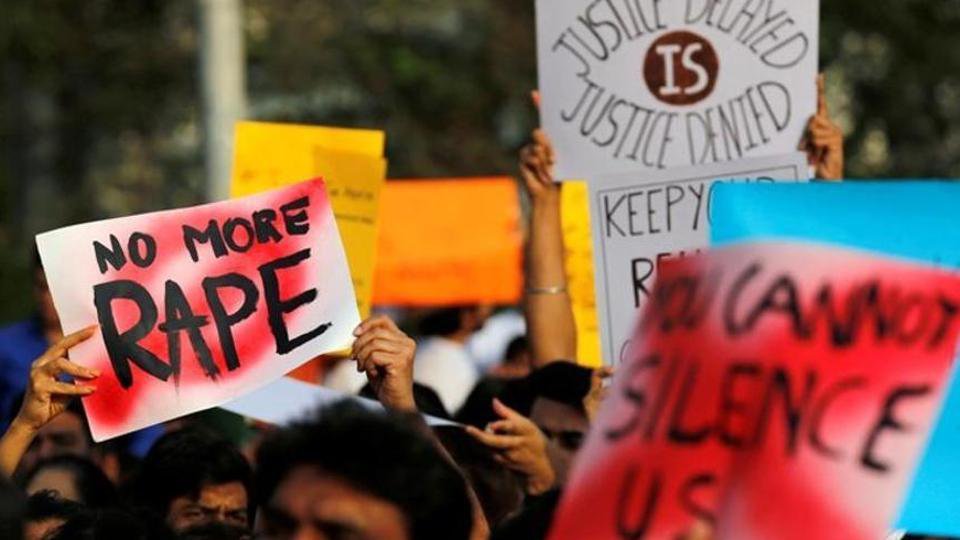 Many celebrities took to Twitter to criticise this gruesome act. Including the director of Kabir Singh and Arjun Reddy, Sandeep Reddy.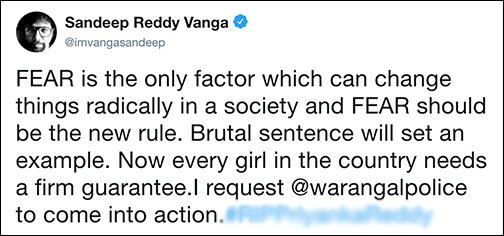 However, this tweet led to serious backlash on Twitter due to the controversial topic of his films, particularly Arjun Reddy and its Hindi remake, Kabir Singh. People began to call out the director for promoting toxic masculinity and violence in his movies. 
And still we will continue making movies that glorify abusive relationships. That will threaten women who say no. We will give interviews saying "If you cannot kiss and hit each other whenever you want I see no love there." Cool cool cool, no issue at all!

— Neha Krishna Dasari (@BearWithMe088) December 1, 2019
Make movies like Arjun Reddy and Kabir Singh, glorify toxic masculinity and tweet about fear. Not nice.
Got a chance to see some scenes in the movie. Not nice.

— mayflower (@MGNTheTwin) December 1, 2019
Wasn't there an attempted rape scene in the beginning of that movie you did with @shahidkapoor where he demands sex from an unwilling girl by threatening her with a knife??? but you tried to justify it because that girl was cheating on her fiance???

— Myra Rolston (@sound_of_random) December 1, 2019
😂😂 Ladies and Gentlemen i present to you the great and fabled hypocrisy of our society in action. Keep making feudal and patriarchal movies like Arjun Reddy and also keep preaching along with Vijay devarakonda about rule of law and values.

— Basileos Basilieus (@Basileos_B) December 1, 2019
If only Arjun Reddy had that fear factor, or at least respect. Life of Preethi and other girls would have been much better.

— Arpana H S (@ArpanaHS) December 1, 2019
Yes and stop making and advocating movies like Arjun Reddy and Kabir Singh.

— debmalya banerjee (@dgp_dmb) December 1, 2019
We do FEAR that directors like you will influence young minds into thinking that stalking/harrassement/toxic masculinity is synonymous with love.

— Kavya (@kavyasri9328) December 2, 2019
When you make film like kabir singh you don't get to speak about women safety sir🙃🙃 hypocrisy ki bhi koi sima hoti hai🤗

— Jabeen (@jabeeeeeeen) December 1, 2019
While you promote and valorise toxic masculinity in your film

— Yamini Atmavilas (@YaminiYaminina) December 1, 2019
Maybe you guys make better movies which does not play up the male oppressor.

— Subhash Pais (@Subhash_ati9) December 1, 2019
Not you.
Still didn't forget the how is it love if I can't slap her statement.

— Sushi (@IArmybychoice) December 1, 2019
Sandeep Reddy is yet to respond to any of the tweets aimed at him.